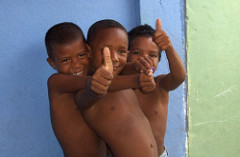 ×
Each year, the US Food and Drug Administration (FDA) approve hundreds of new medications. A small subset of approvals, classified as novel drugs, are considered to be truly innovative products that often help advance clinical care.
In 2015, the FDA approved 45 novel drugs, an all-time record high. PharmaCompass has compiled a list of novel drugs approved by the FDA in 2015.The FDA also approved new dosage forms of existing products in the market (email us if you would like a copy), like the 3D printed version of anti-epilepsy drug, Spritam (Levetiracetam).
This week, PharmaCompass focuses on the new dosage forms of existing drugs that got approved last year.
Modified blockbusters
Improving the delivery form of a blockbuster drug is something that not only helps patients but often successfully extends the patent life of the cash-generating drugs for Big Pharma. Here are some blockbuster drugs that saw their modified versions being launched in 2015:

Extended release versions
Many of the approvals granted by the FDA last year were to extended release formulations (a pill formulated so that the drug is released slowly) of existing drugs.
Kremers Urban's extended release version of Methylphenidate capsules made headlines last year because of a reclassification of the drug by the FDA. Under the new classification rating, methylphenidate hydrochloride extended-release tablets can be prescribed but may not be automatically substituted for J&J's reference drug Concerta (methylphenidate hydrochloride). Kremers Urban was almost sold last year. But due to this reclassification, investors aborted their US $ 1.53 billion buyout. Kremers Urban was later acquired by Lannett Company Inc.
In addition, extended-release versions of Aspirin, Carbidopa/Levodopa, Paliperidone Palmitate, Tacrolimus and Morphine Sulphate also received green signals for a market launch.
First generic opportunities
Last year, PharmaCompass shared the names of some drugs which had no generic competition and were also not protected by patents. (Read: "Litigation Free, first generic opportunities list").
Deferiprone (a drug that chelates iron and is used to treat iron overload in thalassemia major) met the criteria. But it still has no generic competitor and is now available as a new dosage form.
Amedra Pharmaceuticals, now owned by Impax Laboratories, has enjoyed the rights to sell Albendazole tablets for almost two decades without generic competition in the US. Albendazole is a medication used for the treatment of a variety of parasitic worm infestations. In 2015, patients were provided access to chewable tablets of Albendazole.
New combinations at work
The FDA also approved multiple combination drugs where the individual active ingredients had been brought to market previously.
Most of the combination drugs approved belong to major pharma players like Novartis, Novo Nordisk, Bristol Myers etc.
Boehringer's diabetes treatments – Jardiance (empagliflozin) – approved in 2014 and Tradjenta (linagliptin) approved in 2011, were combined and the combination drug product Glyxambi was approved in 2015. Another combination of empagliflozin, with metformin – Synjardy – was also approved in August last year.
Lesser known companies also got combination drugs approved. UK-based development company Vernalis got approval for its cold-cough treatment, Tuzistra XR – an extended release suspension of codeine polistirex and chlorpheniramine polistirex.
Similarly, US-based biopharmaceutical startup, Spriaso LLC, also working in the cold and cough therapeutic area, got an extended release tablet containing codeine phosphate and chlorpheniramine maleate approved.
Symplmed, a company which is developing various forms of Perindopril, got approval for Prestalia (a combination of perindopril arginine and amlodipine besylate) for the treatment of hypertension.

Our view
Each year, the FDA approves several pharmaceutical drugs in order to improve patient care; and often versions of these drugs are marketed and distributed across the globe.
PharmaCompass' list of drugs approved in 2015 is now available – just email us for your copy.
Accelerate your drug development
PharmaCompass has also launched the Drug Development Assistance tool on its platform.
Simply search for the drug or the active ingredient of your interest, click on the Drug Development icon on the left menu bar and you can see the inactive ingredients used to formulate the various drug products approved in the United States.
The PharmaCompass Newsletter – Sign Up, Stay Ahead
Feedback, help us to improve. Click here
Image Credit : Thumbs up by momentcaptured1 is licensed under CC BY 2.0
" The article is based on the information available in public and which the author believes to be true. The author is not disseminating any information, which the author believes or knows, is confidential or in conflict with the privacy of any person. The views expressed or information supplied through this article is mere opinion and observation of the author. The author does not intend to defame, insult or, cause loss or damage to anyone, in any manner, through this article."
Read More