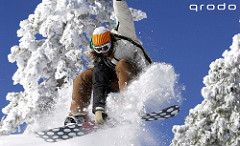 ×
This week, PharmaCompass brings you a compilation of the Drug Master Files (DMFs) updates at the US Food and Drug Administration (FDA) over the past two quarters. These applications provide an overview of the products active pharmaceutical ingredient (API) manufacturers are investing in. And, they also give a sneak preview into the next possible first-to-file (FTF) generic challenges to patented drugs.
Here are some key findings from our compilation of the FDA's DMF updates over the second and third quarter of 2016, details of which were provided in July and October:

India leads the pack, as the number of filings remain the same
Over the period, there were a total of 379 updates of DMFs at the FDA. This number indicates a pace in filings that is nearly the same as the previous quarters. We had seen 180 DMFs updates in the last quarter (Q4) of 2015 and 190 in the first quarter (Q1) of 2016.
During the last two quarters, the DMF updates were led by Indian companies, such as Macleods Pharmaceuticals (14 DMFs), MSN Labs (13 DMFs), Hetero (12 DMFs), Lupin (9 DMFs), Cipla and Biophore. The other prominent companies were Mylan and Teva.

Companies with compliance issues stay away
Unlike previous quarters, where companies with compliance problems continued to submit DMFs, the last two quarters were slightly different, since companies like Zhejiang Hisun and Ipca Laboratories did not submit DMFs.
However, Emcure Pharmaceuticals — whose Pune facility was inspected by the FDA last year and a warning letter was issued to the company for violations of current good manufacturing practices (cGMPs) in March this year — submitted one DMF (for Phytonadione)
While China shut down antibiotic manufacturing in the Shijiazhuang city, raising concerns about the global supply chain's dependence on China, Sinopharm Weiqida Datong Pharmaceutical, located about 300 kilometers away from Shijiazhuang, filed DMFs for the key building blocks of antibiotic manufacturing — 6-APA and 7-ACA.
Once again, this filing reinforces the dependence of global antibiotic manufacturing on China.
Click here to view all the updates of the second and third quarter of 2016 (Excel version available) for FREE!


Imminent FTF challenges
The FTF challenges to Alvimopan Dihydrate (Merck's Entereg), Apremilast (Celgene's Otezla), Bosutinib (Pfizer's Bosulib), Daclatasvir Dihydrochloride (Bristol-Myer Squibb's Daklinza), Elvitegravir (an ingredient in Gilead's Vitekta, Stribild, Genvoya), Ibrutinib (AbbVie's Imbruvica), Ospemifene (Shionogi's Osphena), Perampanel (Eisai's Fycompa), Pomalidomide (Celgene's Pomalyst), Regorafenib (Bayer's Stivarga), Tofacitinib (Pfizer's Xeljanz) and Vortioxetine Hydrobromide (Takeda's Trintellix) seem to be imminent in view of the recent filings of DMFs.
Roche's 2014 acquisition of InterMune for US $ 8.3 billion to gain rights to Esbriet (pirfenidone) is likely to come under attack as three more DMFs were submitted during the period under review.
The ink wasn't dry on the deal papers of Pfizer's US $1 4 billion acquisition of Medivation in August this year, when two more companies — Watson Pharma (now Allergan) and Scinopharm — submitted filings for Enzalutamide, the product for which Pfizer paid all that money. This takes the total number of US submissions for this product to seven.

Apixaban and Canagliflozin are most actively filed products
The most actively updated DMFs in the past six months were for the APIs of Bristol-Myer Squibb's new-age anticoagulant Eliquis (Apixaban) and Johnson & Johnson's diabetes treatment Invokana (Canagliflozin). Sixteen DMFs were submitted for Apixaban along with nine for Canagliflozin.
Products like Dimethyl Fumarate and Teriflunomide — which were the most frequently filed DMFs in our previous reports — continued to see vigorous filing activity.
Synbias Pharma made a submission for Nelarabine, the only submission for a Novartis product that was approved in 2005 and for which the only listed patent is expiring in June 2017. Similarly DSM's submission of Dexpanthenol is the only DMF listed for a product used in a variety of injectable and intravenous solution products.
Established pharmaceutical companies like Quimica Sintetica and Piramal Healthcare made submissions for products — Benznidazole and Norprostol — which are currently not approved in the United States, indicating the possibility of development projects being underway.

Our view
With drug filings ranging from multiple FTFs to cannabis derivatives, updates over the two quarters have shown that regardless of the compliance news, activity in the API industry is extremely robust.
You can view the PharmaCompass compilation of the new DMF filings by clicking here or simply by sending us an email to get your own Excel version of the new submissions.

Click here to view all the updates of the second and third quarter of 2016 (Excel version available) for FREE!
The PharmaCompass Newsletter – Sign Up, Stay Ahead
Feedback, help us to improve. Click here
Image Credit : Sport action by Qrodo Photos is licensed under CC BY 2.0
" The article is based on the information available in public and which the author believes to be true. The author is not disseminating any information, which the author believes or knows, is confidential or in conflict with the privacy of any person. The views expressed or information supplied through this article is mere opinion and observation of the author. The author does not intend to defame, insult or, cause loss or damage to anyone, in any manner, through this article."
Read More