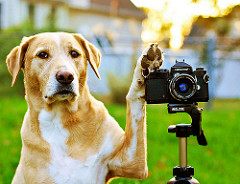 ×
The year 2015 has gone down in history as a record year for mergers and acquisitions in the pharmaceutical and biotech space with deals worth US $ 300 billion being announced. The highlight of the year was the Pfizer-Allergan mega-merger – the biggest-ever pharma transaction worth more than US $ 160 billion.
Pharma Letter tracked transactions through the year and found the number of deals exceeding US $1 billion at 30 in 2015, as compared to 26 in 2014 and 20 in 2013. In all, a total of 166 M&A deals were announced in 2015 (out of which some are yet to be completed), compared to 137 in 2014.
This week, PharmaCompass brings you a compilation of the top drugs of 2015 by sales revenue and growth.
Sofosbuvir – the outright winner of 2015
2015 was the year of Sofosbuvir – the revolutionary active ingredient used for the treatment of hepatitis. Together, through the sale of drugs Harvoni and Sovaldi, Sofosbuvir brought in sales of almost US $ 19 billion.
The PharmaCompass prediction that Harvoni (a combination of Ledipasvir and Sofosbuvir; and used for the treatment of infectious diseases like hepatitis and HIV) would become the best-selling drug ever in 2015 fell slightly short of expectations as its sales of US $ 13.864 billion were marginally less than AbbVie's rheumatoid arthritis treatment – Humira.
Humira retained its place as the best-selling drug with US $ 14.012 billion in sales in 2015. However, with sales growth of US $ 11.737 billion in a single year, Harvoni is poised to become the best-selling drug by the end of 2016.
Top 20 Drugs by Sales
Here is PharmaCompass' compilation of the best-selling drugs of 2015. This is based on information extracted from annual reports and US Securities and Exchange Commission (SEC) filings of major pharmaceutical companies.
If you would like your own copy of all the information we've collected, email us at support@pharmacompass.com and we'll send you an Excel version.
Click here to access all the 2015 data (Excel version available) for FREE!
Product

Active Ingredient

Main Therapeutic Indication

Company

2014 Revenue in Millions (USD)

2015 Revenue in Millions (USD)

2015 Sales Difference Millions (USD)

1

Humira

Adalimumab

Immunology (Organ Transplant, Arthritis etc.)

12,543

14,012

1,469

2

Harvoni

Infectious Diseases (HIV, Hepatitis etc.)

2,127

13,864

11,737

3

Enbrel

Etanercept

Immunology (Organ Transplant, Arthritis etc.)

4,688

8,697

4009

4

Remicade

Infliximab

Immunology (Organ Transplant, Arthritis etc.)

6,868

8,355

1487

5

MabThera/Rituxan

Oncology

5,659

7,115

1,456