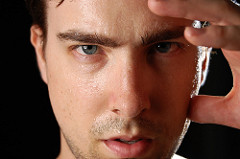 ×
In April 2016, the US Food and Drug Administration (FDA) came down heavily on Semler Research Center over issues of data manipulation. The FDA had told drug firms that their applications seeking approvals on the basis of studies done by the Bangalore-based firm will not be accepted. It had also asked firms to furnish additional clinical research from other approved entities to get the FDA nod.
The action had been taken as a result of an inspection of Semler's bioanalytical facility in Bangalore conducted between September 29, 2015, and October 9, 2015.
Generics relying on data from Semler are not considered equivalent to the brand
The FDA also changed the therapeutic equivalence (TE) rating in the Orange Book (also called the Approved Drug Product with Therapeutic Equivalence Evaluations) for any approved ANDA that relied on data from Semler to "BX."
A BX rating indicates that data reviewed by the agency are insufficient to determine therapeutic equivalence, i.e., substitutability, of the generic product to the drug it references.
As drug regulators across the world invalidate clinical studies conducted at Semler Research that demonstrate equivalence of the generic drugs to branded products, PharmaCompass brings to you the impact of this scandal on various products and drug companies.
Dr. Reddy's generic Nexium gains as competitor gets impacted
The violations uncovered at Semler Research have impacted the global generic pharmaceutical business. While most companies have been adversely impacted by the Semler data integrity scandal, there are some that have gained as well.
For instance, Dr. Reddy's North American business has got an unanticipated sales boost due to the issues at Semler. This was because the FDA mandated that competitor Hetero's generic Nexium (an acid reflux medication) repeat its bioequivalence trials to be considered as an equivalent generic of the brand drug.
This reclassification of Hetero's drug has increased market share gains for Dr. Reddy's Esomeprazole Magnesium – a generic equivalent of Nexium launched in the US in September last year.
96 European marketing authorizations to get impacted
PharmaCompass' assessment has uncovered 96 marketing authorizations in Europe for which "clinical and bioanalytical parts of the bioequivalence studies were performed at the Semler Research Center (SRC)". Of these, 20 marketing authorizations are in France alone, followed by 10 each in Germany, the Netherlands and the United Kingdom.
Click here to receive your copy of the European Marketing Authorizations Landscape due to the data-integrity violations at Semler
A marketing authorization application is an application submitted by a drug manufacturer seeking permission to bring a newly developed medicine or a medicinal product to the market.
In all probability, the maximum fallout of the Semler episode will be on Sandoz, as 29 marketing authorizations of Sandoz are likely to be recommended for repeat studies by authorities.
Other generic majors who will possibly repeat studies are Mylan (15 marketing authorizations), Teva (nine marketing authorizations), Ratiopharm (six marketing authorizations) and Venipharm (five marketing authorizations).
Changes in therapeutic status of Hetero, Lupin's drugs
While Hetero has to repeat its studies for generic Nexium in the United States, six Hetero filings in Europe have been listed by authorities for which the clinical studies were conducted at Semler.
In the United States, the FDA has also changed the therapeutic status of Hetero's Losartan Potassium along with Lupin's filing for the same product to one (i.e. BX) where the product is no longer considered equivalent to the brand.
Lupin's Azithromycin, Upsher-Smith's Propranolol Hydrochloride and Unique Pharma's Tinidazole are other products which have seen their therapeutic code category get changed (to one of not being bioequivalent) by the FDA in the past month.
Click here to receive your copy of the European Marketing Authorizations Landscape due to the data-integrity violations at Semler
WHO questions findings of Semler studies
While the FDA and European regulators are busy dealing with the aftermath of the problems at Semler, the World Health Organization (WHO) has also been very active. In the Notice of Concern (NOC) issued by the WHO to Semler, as an outcome of WHO's own inspections and discussions, Semler acknowledged that "four FDA studies and one WHO study have questionable data".
The WHO recommended "an immediate stop for all submissions of dossiers relying in whole or in part on involvement from Semler". The WHO has questioned the findings of 11 studies performed at Semler for products which meet WHO's pre-qualification criteria.
The studies were performed on behalf of Mylan (three studies), Lupin (five studies), Micro Labs (one study) and Strides Ltd (two studies). Additionally, the WHO has also revealed 12 studies for which the products are currently under assessment but not yet pre-qualified.
Our view
Semler's data integrity concerns have made drug regulators question the equivalency of over 110 generic drug applications. Concerns have been highlighted by the FDA, European Medicines Agency (EMA) and the WHO. And the steps taken by the regulators indicate the magnitude of the fallout of these inspections.
For the generic pharmaceutical industry, life has become a lot more challenging.
In addition to concerns about in-house manufacturing compliance problems, they also need to worry about data integrity issues at clinical research firms. Clinical trial falsification issues at the laboratories of Quest Life Sciences, GVK Biosciences, Alkem Laboratories and Semler indicate that a sustained supply of generics can no longer be taken for granted.
Click here to receive your copy of the European Marketing Authorizations Landscape due to the data-integrity violations at Semler
The PharmaCompass Newsletter – Sign Up, Stay Ahead
Feedback, help us to improve. Click here
Image Credit : Sweat by Ryan Hyde is licensed under CC BY 2.0
" The article is based on the information available in public and which the author believes to be true. The author is not disseminating any information, which the author believes or knows, is confidential or in conflict with the privacy of any person. The views expressed or information supplied through this article is mere opinion and observation of the author. The author does not intend to defame, insult or, cause loss or damage to anyone, in any manner, through this article."
Read More