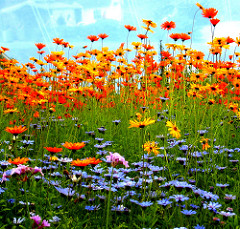 ×
This week's pharma news capsule – Phispers (Pharmaceutical Whispers) – updates us on smoking cessation pills, WHO alert on Bangalore's Semler Research, Valeant's new CEO and more.
Novartis plans to sell Roche stake and fuel its M&A machine
Novartis is in talks with banks to sell its US $ 14 billion stake in rival Roche. Once struck, the sale will provide the Basel-headquartered Novartis cash for new deals. Between 2001 and 2003, Novartis had built up its one-third stake in Roche's voting stock under former chairman and CEO Daniel Vasella, as a basis for a possible merger that never happened. Since Vasella's departure in 2013, there has been speculation that Novartis would sell its holding.
The divestment makes sense for current Novartis CEO Joe Jimenez, who is under pressure to improve growth after disappointments with the company's eye care unit Alcon and new heart drug Entresto.
After FDA action, WHO issues notice of concern to Bangalore-based CRO Semler
Just days after the FDA alerted an untold number of drug makers that marketing applications containing clinical trial data prepared by Semler Research Center would have to be repeated, due to data integrity concerns, the World Health Organization (WHO) issued the company a notice of concern.
Investigators concluded that, "Manipulation of at least five studies over an extended period of time indicates this is a common practice; WHO is of the impression that to execute this type of manipulation several staff members on various levels within the organization have to be collaborating and coordinating."
The findings have questioned studies performed on WHO pre-qualified products for Mylan Laboratories, Micro Labs Ltd, Lupin Ltd, Strides Shasun Ltd as well as others which are currently under evaluation.
Valent ropes in Perrigo's Joseph Papa to be its next CEO
Valeant Pharmaceuticals International has taken on Joseph Papa (aged 60) from its rival Dublin-based Perrigo to be its chairman and chief executive and work on rebuilding investor confidence in Valeant, after last year's price-gouging episodes and the more recent accounting troubles.
The announcement came after weeks of talks with Papa. The news led to tumbling of Perrigo shares by 18 percent on Monday. Some months back, Papa had helped Perrigo beat back a hostile bid from Mylan. Nonetheless, Papa leaves behind a business which is struggling business to meet the commitments made while fending off the Mylan bid.
Setback for DMD patients as FDA panel votes against Sarepta's drug
On Monday, the FDA advisory panel in the US voted that a drug from Sarepta Therapeutics was not effective in treating Duchenne muscular dystrophy (DMD) – a rare and fatal muscle-wasting disease.
While the FDA staff took dim view of the Sarepta trial data, the day-long session saw emotional pleas from dozens of parents and their children, some of whom appeared in wheelchairs, to describe how the Sarepta drug, called eteplirsen, could impact their lives.
While the FDA usually follows the advisory panel's recommendation, the final decision on whether or not to approve eteplirsen will be taken on May 26.
Smoking-cessation pills have no suicide risk, says study
Seven years after American regulators slapped the strictest 'black box' warnings on two popular smoking-cessation medicines – Pfizer's Chantix and GlaxoSmithKline's Zyban – a large international study found these pills did not appear to increase the risk of suicidal behavior.
The study had been order by the US Food and Drug Administration (FDA), and both Pfizer and GSK are hopeful that the regulator will remove warnings put on these prescription drugs. The warnings about serious psychiatric side effects, such as "changes in behavior, hostility, agitation, depressed mood, and suicidal thoughts or actions" in some patients scared off both doctors and smokers wanting to quit.
Meanwhile, experts say both Chantix and Zyban are safe — far safer than smoking, which kills about 440,000 Americans each year.
Drug makers may lose case in the US over patent reviews
A case in the US could end up with serious implications for drug pricing. In the Supreme Court this week, there were signs that the pharmaceutical industry could end up on the losing side of the case – which focuses on Obama administration's rules for a new process to review patents.
Drug makers, supporting the plaintiffs, are urging the court to change that process, which at present makes it easier to invalidate the patents that are crucial to their business. But the plaintiffs seemed to be at a disadvantage before the court.
The PharmaCompass Newsletter – Sign Up, Stay Ahead
Feedback, help us to improve. Click here
Image Credit : Flower Square by Stuart Richards is licensed under CC BY 2.0
" The article is based on the information available in public and which the author believes to be true. The author is not disseminating any information, which the author believes or knows, is confidential or in conflict with the privacy of any person. The views expressed or information supplied through this article is mere opinion and observation of the author. The author does not intend to defame, insult or, cause loss or damage to anyone, in any manner, through this article."
Read More