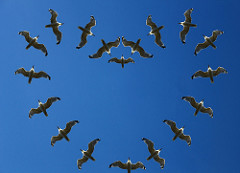 ×
In 2004, the World Health Organization (WHO) had found India's Vimta Laboratories to have fabricated clinical test results on a study conducted for an AIDS product. The study was performed by Vimta on behalf of Ranbaxy. "Test results from separate patients, which normally would have differed from one another, were identical, as if Xeroxed," reported Katherine Eban in her stunning investigation on Ranbaxy, "Dirty Medicine".
What followed made history. Dinesh Thakur, who was Ranbaxy's director of research information and project management at that time, was assigned to investigate possible fraud at his own company. By 2005, Thakur had informed the US Food and Drug Administration (FDA) about severe data-integrity malpractices at Ranbaxy for which he was later awarded almost US $ 48 million as part of the US $ 500 million-settlement Ranbaxy reached with the United States government.
Over a decade later, data-integrity issues in organizations conducting clinical bioequivalence studies in India seem to be only increasing. Bioequivalence studies are conducted to demonstrate that the brand drug is equivalent to a generic in the human body. Differences observed in studies indicate the generic is not equivalent and may require the generic to go back to the laboratory bench.
With India being the global hub for generic drug manufacturing, clinical research organizations serve as a bedrock for the success of India's generic exports business.
Falsified ECGs at GVK Biosciences and Quest Life Sciences
It was in a 2014 inspection by the French Agency on medicinal products, ANSM, that "falsification of electrocardiograms (ECGs) was detected in each and every one of the nine trials inspected" at GVK Biosciences. The consequence was the suspension of over 700 generic drugs in Europe for whom GVK Biosciences had conducted clinical studies.
The same year, the World Health Organization (WHO) uncovered data-integrity problems at Quest Life Sciences, which had acquired the assets of Fortis Clinical Research Ltd (FCRL), a division of Fortis Hospitals Group that had been started by ex-Ranbaxy promoters, Malvinder and Shivinder Singh. The inspection revealed "majority of subject pre-study ECGs (over 67 percent) were duplicates of each other".
The inspectors further found that a single ECG was reused up to nine times, making the ECG for nine different patients identical.
Derailing of Alkem's global ambitions
Earlier this month, India's fifth largest company by domestic sales – Alkem Laboratories – was placed under the scanner by European regulators. An inspection of their bioequivalence center in Taloja Maharashtra, India) raised concerns regarding study data used to support the generic drug applications submitted in Europe.
The routine inspection, carried out jointly by the German and Dutch authorities in March 2015, uncovered critical findings "which affect the trustworthiness of the data generated by the site between March 2013 and March 2015 and cast doubt on the reliability of the corresponding bioequivalence studies conducted".
In two of the three trials inspected, the same ECG printout "was used as source data for two different subjects" and was considered "as intentional misrepresentation of study data".
In addition, incorrect details of study patients like date of birth on an ECG and inaccurate assessment of an ECG by the physician were identified.
While the site acknowledged there were severe errors, Alkem's response in October 2015 failed to convince regulators who decided that "applications for marketing authorizations have already been refused". In addition, the German medicines agency (Federal Institute of Drugs and Medical Devices or BfArM) believes that there is need to take action at the EU level as "it is in the interest of the Union".
Products have already been identified and the European review is now being carried out by the Committee for Medicinal Products for Human Use (CHMP), which is responsible for all questions concerning medicines for human use. An opinion from the CHMP will then be forwarded to the European Commission, which will issue a final legally binding decision applicable in all EU Member States. The timeline for CHMP to revert with an opinion is set for June 2016.
The news serves as a setback for Alkem's global ambitions. After being privately held for 42 years, the company went public late last year. For the last five years, Alkem has been acquiring companies outside India. It remains to be seen if there will be a fallout of the European inspection on Alkem's US business, which is its second largest after India.
Our view
While data-integrity has dominated headlines and has been a primary concern during inspections of India's pharmaceutical manufacturing sector, data-integrity problems in clinical bioequivalence studies could severely set the clock back for India's generic pharmaceutical business.
India's pharmaceutical industry, which has got accustomed to years of double digit growth, has already seen its trajectory slow down due to regulatory action and if more bad news – like the suspension of 700 medicines in wake of the GVK Biosciences problem – emerge, India's future to remain as the hub for the global generic industry could be seriously threatened.
The PharmaCompass Newsletter – Sign Up, Stay Ahead
Feedback, help us to improve. Click here
Image Credit : The heart by aivas14 is licensed under CC BY 2.0
" The article is based on the information available in public and which the author believes to be true. The author is not disseminating any information, which the author believes or knows, is confidential or in conflict with the privacy of any person. The views expressed or information supplied through this article is mere opinion and observation of the author. The author does not intend to defame, insult or, cause loss or damage to anyone, in any manner, through this article."
Read More