PharmaFlow in November: Biopharma stock slump continues as dealmaking picks up
×
The Nasdaq Biotechnology Index tumbled almost 14 percent in October 2018 and is currently (as of December 19, 2018) down 19 percent from its October 1, 2018 high. Although it looks like the biopharma sector is heading for a volatile 2019, there is a lot of optimism around cell therapy and related techniques.
Dealmaking continued to pick up steam in November with AstraZeneca continuing to divest assets, major pharma companies picking up late stage clinical assets, generic manufacturers expanding their Asian footprint and the high-profile investment bank that plays a big role in the life sciences industry — Leerink Partners — getting acquired by the parent company of the Silicon Valley Bank.



AstraZeneca continues to divest assets, strikes deal worth almost US$ 2 billion
In October, AstraZeneca divested the European prescription medicine rights of its blockbuster Nexium (esomeprazole) to German drug company Grünenthal. And in November, AstraZeneca agreed to sell the US rights to Synagis (palivizumab) — a drug used to prevent serious lower respiratory tract infection (LRTI) caused by respiratory syncytial virus (RSV) — to Swedish Orphan Biovitrum AB (Sobi).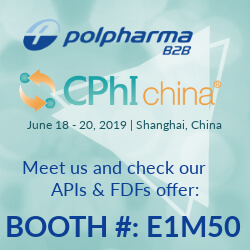 Sobi will commercialize Synagis in the US. Around 130 AstraZeneca employees will be transferred to Sobi as part of the transaction.
Click Here to View the Major deals in November 2018 (FREE Excel Version Available)
Under the agreement, AstraZeneca will receive an upfront consideration of US$ 1.5 billion, consisting of US$ 1.0 billion in cash and US$ 500 million in ordinary shares of Sobi upon completion. This would equate to an ownership interest of 8 percent, based on the Sobi share price at the time of the announcement.
AstraZeneca also entered into an agreement with Covis Pharma BV (Covis Pharma) to sell its rights to the medicines Alvesco (ciclesonide), used for the treatment of persistent asthma, and Omnaris and Zetonna (ciclesonide), used for the treatment of nasal symptoms associated with rhinitis.
Click Here to View the Major deals in November 2018 (FREE Excel Version Available)

Covis Pharma will pay AstraZeneca US$ 350 million upon closing, in addition to conditional sales-related payments of up to US$ 21 million over four years from 2019.
The combined 2017 sales of Alvesco, Omnaris and Zetonna were US$ 106 million.



United Therapeutics pays US$ 800 million upfront to grab Arena's phase 3 drug
United Therapeutics Corp continued to build its pulmonary arterial hypertension (PAH) business by signing a deal potentially worth up to US$ 1.2 billion for the rights to develop and sell Arena Pharmaceuticals Inc.'s phase 3 investigational drug candidate for PAH — ralinepag.
Ralinepag is a next-generation, oral, selective and potent prostacyclin receptor agonist in development for the treatment of PAH.
Click Here to View the Major deals in November 2018 (FREE Excel Version Available)

The deal brings Arena US$ 800 million in upfront money and offers milestone payments of US$ 400 million along with low double digit royalties.



Sanofi acquires two molecules from Denali; signs deal worth over US$ 1 billion
Sanofi agreed to make an upfront cash payment of US$ 125 million to San Francisco-based biopharmaceutical company Denali Therapeutics, with future milestone payments exceeding US$ 1 billion, to acquire two molecules — DNL747 and DNL758 — which have the potential to treat a range of neurological and systemic inflammatory diseases.
The two lead molecules target a critical signaling protein known as the receptor-interacting serine/threonine-protein kinase 1 (RIPK1) in the TNF receptor pathway, which regulates inflammation and cell death in tissues throughout the body.
Click Here to View the Major deals in November 2018 (FREE Excel Version Available)




Yuhan in US$ 1.25 billion deal with Janssen to out-license lung cancer drug
South Korean pharmaceutical company Yuhan signed a licensing and cooperation agreement valued at up to US$ 1.25 billion with Janssen Biotech to out-license a lung cancer drug candidate called Lazertinib.
Lazertinib is an oral, mutant-selective, irreversible, third generation EGFR tyrosine-kinase inhibitor which is intended for the treatment of non-small cell lung cancer (NSCLC) with epidermal growth factor receptor mutations.
Click Here to View the Major deals in November 2018 (FREE Excel Version Available)

Under the terms of the agreement, Janssen has agreed to pay Yuhan US$ 50 million upfront and the South Korean company is also eligible for up to US$ 1.205 billion in potential development and commercial milestones.



Leo Pharma, PellePharm join hands to address rare forms of skin cancer
Danish dermatology specialist Leo Pharma and California-based PellePharm announced a strategic development and commercialization collaboration to address two distinct and rare forms of skin cancer.
Leo Pharma has initially committed US$ 70 million, in the form of equity financing and financial R&D support, to fund the global phase 3 trial for patidegib topical gel 2% for the prevention and treatment of Gorlin Syndrome, with Leo Pharma securing an option to acquire all shares in PellePharm.
Click Here to View the Major deals in November 2018 (FREE Excel Version Available)

PellePharm and its stockholders could receive up to an additional US$ 690 million including merger consideration, and regulatory and commercial milestone payments. In addition, PellePharm stockholders are eligible to receive a double-digit royalty after achieving certain commercial milestones.



CDMO/CMOs continue to expand: Cambrex acquires Avista Pharma
Cambrex (a leading contract development and manufacturing organization) continued its acquisition spree as it announced the buyout of Avista Pharma Solutions for approximately US$ 252 million.
Avista is a portfolio company of Ampersand Capital Partners, a leading healthcare focused private equity firm. With this acquisition, Cambrex will enter the large and growing market for early-stage small molecule development and testing services.
Click Here to View the Major deals in November 2018 (FREE Excel Version Available)

Avista offers a broad suite of scientifically differentiated services ranging from API and drug product development and cGMP manufacturing to stand-alone analytical, microbiology testing and solid state sciences.
Avista operates from four facilities — three in US; one in Scotland (UK).
PCI Pharma Services, a US and UK-based CMO announced the expansion of its clinical site at Rockford, Illinois, to support primary and secondary packaging and labeling operations for investigational medicinal products.
Click Here to View the Major deals in November 2018 (FREE Excel Version Available)




Drugmakers expand capacities in China to combat MNC onslaught
In China, home-grown drugmakers are busy stepping up their game as they find multinational drug players producing more drugs in their home turf after the country eased rules to allow data from trials that were not done in China.
In line with the new rules, Catalent Pharma Solutions also announced its plans to invest US$ 2.5 million in a new, second clinical supply facility in Shanghai, China, due to open in early 2019. The new 30,000 square-feet facility in Tangzhen, a district of Shanghai, will provide clinical trial sponsors with increased speed and efficiency when running trials in China.
Click Here to View the Major deals in November 2018 (FREE Excel Version Available)




Leading generic players increase their Asian footprint
Hikma Pharmaceuticals announced it would acquire 100 per cent share capital of Medlac Pharma Italy Co Ltd (Medlac), an injectable manufacturing company in Vietnam. The acquisition includes a high-quality injectable facility, adjacent vacant land, Medlac's product portfolio of 23 injectable products, its pipeline and all employees.
Indian drugmaker Sun Pharma entered into a definitive agreement to acquire Pola Pharma, a Japanese drug company engaged in research and development, manufacture, sale and distribution of branded and generic products in Japan. The portfolio of Pola Pharma primarily comprises dermatology products. The transaction is expected to close on or before January 31, 2019, subject to completion of closing conditions.
Click Here to View the Major deals in November 2018 (FREE Excel Version Available)




Other deals and investments
With SVB Financial Group, the parent of Silicon Valley Bank, buying up the health care-focused investment bank Leerink Partners, Silicon Valley is further expanding its footprint into early-stage life science companies.
While the slump in the Nasdaq Biotechnology Index might signal that conditions for earlier-stage drug companies should get tougher next year, SVB's US$ 280 million upfront cash payment of Leerink Partners indicates that they expect the deal appetite to remain extremely active in the coming year.
Click Here to View the Major deals in November 2018 (FREE Excel Version Available)
The PharmaCompass Newsletter – Sign Up, Stay Ahead
Feedback, help us to improve. Click here
Image Credit : TOP PHARMA & BIOTECH DEALS - NOV 2018 by PharmaCompass is licensed under CC BY 2.0
" The article is based on the information available in public and which the author believes to be true. The author is not disseminating any information, which the author believes or knows, is confidential or in conflict with the privacy of any person. The views expressed or information supplied through this article is mere opinion and observation of the author. The author does not intend to defame, insult or, cause loss or damage to anyone, in any manner, through this article."
Read More