PharmaFlow in October: Deal making picks up; Pharma companies invest in capacity building
×
The year 2018 has witnessed a record-setting pace in approvals of new drugs. By early November, the US Food and Drug Administration (FDA) had approved 48 new drugs, as compared to a total of 46 new drugs approved in calendar 2017. This year, the number of small-molecule drugs (35) approved is significantly higher than the number of biologic drugs (13).
Although September witnessed a slight slump in deal making, October witnessed significant activity. Here is our quick recap:
Click Here to View the Major deals in October 2018 (FREE Excel Version Available)



Novartis buys Endocyte for US$ 2.1 billion
Novartis continued to make dealmaking headlines by placing its second bet on radiology with a buyout of Endocyte for US$ 2.1 billion. Endocyte's experimental treatments attach a radioactive therapeutic atom to a ligand, a molecule that can bind to receptors on the surface of cancer cells. These radioligand therapies are supposed to shrink tumors while sparing healthy tissue from the toxic effects of radiation.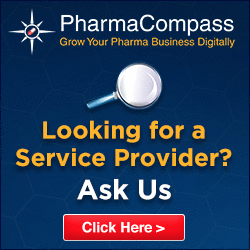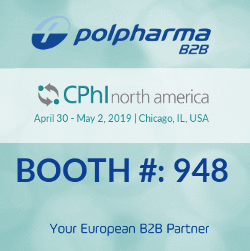 Click Here to View the Major deals in October 2018 (FREE Excel Version Available)
Endocyte's Phase III lead candidate, 177Lu-PSMA-617, is designed to target the prostate-specific membrane antigen (PSMA) by delivering the short-range beta-emitting radioactive isotope lutetium (177Lu) selectively to tumor cells while bypassing non-PSMA-expressing healthy cells.
Last year, Novartis had signed a US$ 3.9 billion deal to acquire Advanced Accelerator Applications (AAA). In January this year, AAA won FDA approval for lutetium Lu 177 dotate (Lutathera) — a radiotherapy for neuroendocrine tumors.



AstraZeneca divests Nexium rights
As AstraZeneca's blockbuster Nexium (esomeprazole) lost its patent protection in most parts of the world, the company agreed to divest the prescription medicine rights to Nexium (esomeprazole) in Europe, as well as the global rights (excluding the US and Japan) of Vimovo (naproxen/esomeprazole) to Grünenthal for a total deal value of US$ 922 million.
Grünenthal will pay US$ 815 million upfront, plus up to US$ 107 million in milestones for the drug rights, which exclude Vimovo in the US and Japan. While Nexium has lost its patent protection, Vimovo holds patents in Europe until 2025.
Click Here to View the Major deals in October 2018 (FREE Excel Version Available)



Huahai gets US$ 43 million in government support
China's Zhejiang Huahai Pharmaceutical (ZHP) has been in the news for supplying commonly used blood pressure medicine valsartan with cancer-causing impurities. In October, the Chinese city government of Linhai in the eastern province of Zhejiang, where the company is based, gave the company 300 million yuan (US$ 43 million). Huahai described the payout as an "industrial development assistance fund" in two announcements made through the Shanghai Stock Exchange.
Click Here to View the Major deals in October 2018 (FREE Excel Version Available)



Quotient Sciences expands its US operations
The month saw a lot of investments in manufacturing. For instance, Quotient Sciences (a drug development services organization) announced significant expansion of its US operations with the opening of a 45,000-square-foot facility. The investment has been made with an intent to "create a center of excellence for early-phase formulation development and clinical trial manufacturing."
Here are some other instances of capacity expansion:
— In Italy, Catalent announced the expansion of its softgel manufacturing capabilities.
— Sun Pharma added a sterile injectable manufacturing line in India.
— Abu-Dhabi based Neopharma purchased facilities of Dr Reddy's in India and the United States.
— Companies like Astellas, Lonza, Sarepta and MaSTherCell announced investments into expanding their cell therapy manufacturing capabilities, since cell therapies continue to be regarded as the future of human health.
Click Here to View the Major deals in October 2018 (FREE Excel Version Available)



GSK announces expansion plan, to make APIs for its COPD drug
Respiratory drugs remain key to GlaxoSmithKline. The company announced an expansion to make APIs for one of its COPD (chronic obstructive pulmonary disease) drugs that it believes will be a key revenue generator in the future. GSK opened a new £54 million (US$ 70.3 million) production building at a site in Scotland to make APIs for Ellipta, a drug that treats COPD.
However, not all pharma deals were built around new drugs and manufacturing. For instance, GlaxoSmithKline also awarded its estimated US$ 1.5 billion media planning and buying account to Publicis Media.
Click Here to View the Major deals in October 2018 (FREE Excel Version Available)



SQZ expands tie up with Roche
SQZ Biotechnologies, a cell therapy company developing novel treatments for multiple therapeutic areas, announced the expansion of its collaboration with Roche. SQZ and Roche will jointly develop and commercialize certain products based on antigen presenting cells (APCs) created by the SQZ platform for the treatment of oncology indications.
Under the collaboration, SQZ may receive up to US$ 125 million in upfront payment and near-term milestones. SQZ could earn up to US$ 250 million in clinical, regulatory and sales milestones per product that emerges from the collaboration. In addition, SQZ may receive development milestone payments of over US$ 1 billion.
Click Here to View the Major deals in October 2018 (FREE Excel Version Available)



J&J in agreement with Arrowhead Pharmaceuticals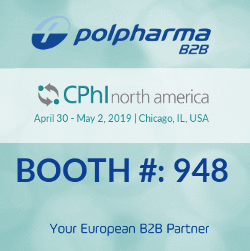 Janssen, the research unit of Johnson & Johnson, entered into an agreement with Arrowhead Pharmaceuticals, to develop and commercialize its ribonucleic acid interference (RNAi) therapy candidate being investigated for the treatment of chronic hepatitis B viral infection. The deal makes Arrowhead eligible to receive up to US$ 3.5 billion in milestone payments. When the deal closes, Arrowhead will receive US$ 250 million right away through a US$ 175 million upfront payment and a US$ 75 million equity investment from J&J's investment arm.
Click Here to View the Major deals in October 2018 (FREE Excel Version Available)



Other deals and investments
— Dicerna Pharmaceuticals, which is also developing a pipeline of RNAi therapies, announced collaboration deals with Eli Lilly and Alexion Pharmaceuticals.
— Gilead Sciences and Tango Therapeutics announced a global strategic collaboration to discover, develop and commercialize a pipeline of innovative targeted immuno-oncology treatments for patients with cancer. If the milestones are met, the deal could be worth US$ 1.7 billion.
Click Here to View the Major deals in October 2018 (FREE Excel Version Available)
The PharmaCompass Newsletter – Sign Up, Stay Ahead
Feedback, help us to improve. Click here
Image Credit : TOP PHARMA & BIOTECH DEALS - OCT 2018 by SCORR MARKETING & PharmaCompass is licensed under CC BY 2.0
" The article is based on the information available in public and which the author believes to be true. The author is not disseminating any information, which the author believes or knows, is confidential or in conflict with the privacy of any person. The views expressed or information supplied through this article is mere opinion and observation of the author. The author does not intend to defame, insult or, cause loss or damage to anyone, in any manner, through this article."
Read More