Expose on medical device failures and outrage over birth of genetically-edited babies in China grips pharma world
×
This week, Phispers tells you how an exposé by the International Consortium of Investigative Journalists (ICIJ) on medical device failures prodded the FDA to overhaul its approval process.
Revelation by a Chinese researcher on the birth of the first-ever genetically edited babies using CRISPR tools has raised outrage across the world.
Meanwhile, FDA granted accelerated approval to Loxo Oncology's tissue agnostic cancer drug.
Teva launched its generic EpiPen at the same price as Mylan's generic version. India's Sun Pharma said it is consolidating its US operations to cut costs.
German chemical giant BASF unveiled a restructuring plan, which includes expanding its operations in China.
And Heparin concerns emerged once again as a Chinese firm failed an EDQM inspection.



Investigative reports on medical devices prods FDA to overhaul approval process
After their exposé on how deeply offshoring is embedded in the global financial system, the International Consortium of Investigative Journalists (ICIJ) published a scathing investigation into medical device failures across the world and how the US Food Drug Administration's accelerated review process may have missed problems and put consumers at risk.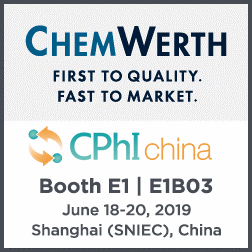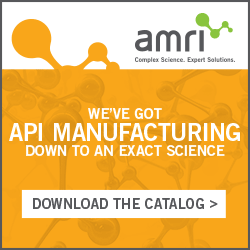 An investigation carried out by 58 media organizations has revealed instances where patients were given implants that are unsafe. Medical devices range from implanted contraceptives to hip replacements to pacemakers in the heart.
A BBC report quoted the Royal College of Surgeons and said urgent and drastic changes to the rules around medical devices, such as pacemakers, are needed to protect patients. They found implants, which had failed in trials, being put into patients.
Similarly, an Associated Press article said medical device companies and doctors tout spinal-cord stimulators to treat patients suffering from a wide range of pain disorders. But an investigation found the devices rank third in injury reports to the US Food and Drug Administration (FDA) over the last 10 years. Over 80,000 incidents have been flagged since 2008.
Following these investigations, this week the FDA said it plans to overhaul more than 40-year-old process for approving medical devices that some say puts consumers at risk. The agency plans to overhaul the 510(k) clearance process for medical devices. FDA Commissioner Scott Gottlieb said the agency wants to push the medical device market toward new technology.
Since 1976, manufacturers have been able to pursue an expedited approval process, known as 510(k). By modernizing the 510(k) approval process, the FDA wants companies to base new products on devices that are no older than 10 years.
Last year, the FDA cleared 3,173 devices through the 510(K) system. Nearly 20 percent of products cleared through the 510(k) pathway were based on a predicate device that's more than 10 years old.



Birth of first genetically edited babies using CRISPR tools stirs global outrage
A Chinese researcher — He Jiankui — claimed he has created the first-ever genetically edited babies using CRISPR/Cas9 tools that have now become a common feature in labs around the world. The twins' embryos have been genetically engineered with CRISPR to decommission CCR5, a gene used by HIV as a backdoor into a cell, He said.
"Two beautiful Chinese girls named Lulu and Nana came crying into the world as healthy as any other babies a few weeks ago," the Shenzhen-based researcher said in a YouTube video.
He's project involved couples in which the men had HIV but the women did not. The goal was to prevent their children from getting HIV.
The news created a stir across scientific circles the world over. The Southern University of Science and Technology in Shenzhen, with which He is affiliated, issued a statement saying it was "deeply shocked" and unaware of his research project which they consider a "serious violation of academic ethics and standards." The university added He has been on leave without pay since February.
He is now under investigation by various bodies in China for possibly breaking ethics rules.
The news about Lulu and Nana came ahead of an international conference on gene editing in Hong Kong this week. He said he had altered embryos for seven couples during fertility treatments, with one pregnancy resulting thus far. The legitimacy of the project is also being investigated.
He said the twin girls are now at home with their parents. Their father is HIV-positive and did not want to pass his infection to his offspring.
MIT Technology Review's Antonio Regalado pointed out that there are easier and cheaper ways to prevent HIV infection, or indeed suppress it. Editing embryos during IVF will also be expensive and involve technology out of reach for poorer sections of the world, where HIV is quite prevalent.



FDA
approves second '
tissue agnostic
' cancer drug — Vitrakvi
The FDA granted accelerated approval to Vitrakvi (larotrectinib), a treatment for adult and pediatric patients whose cancers have a specific genetic feature (biomarker). Larotrectinib has been developed by Loxo Oncology and their partners at Bayer.
Stamford, CT-based Loxo is a trailblazer in personalized cancer therapies where patients are grouped not by the site of tumor development but by genetics.
This is the second time the agency has approved a cancer treatment based on a common biomarker across different types of tumors rather than the location in the body where the tumor originated.
The approval marks a new paradigm in the development of cancer drugs that are "tissue agnostic." It follows the policies that the FDA developed in its guidance document released earlier this year.
Vitrakvi is indicated for the treatment of adult and pediatric patients with solid tumors that have a neurotrophic receptor tyrosine kinase (NTRK) gene fusion without a known acquired resistance mutation, are metastatic or where surgical resection is likely to result in severe morbidity and have no satisfactory alternative treatments or that have progressed following treatment.



Teva's EpiPen isn't cheaper; launched at same price as Mylan's generic version
This week, Teva Pharmaceutical Industries launched its generic version of Mylan NV's EpiPen at the wholesale price of US$ 300 for a pack of two auto-injectors. This is the same price as Mylan's generic version of the emergency allergy shot. EpiPen auto-injectors deliver a dose of epinephrine in the event of a severe allergic reaction.
The Israeli drugmaker said its generic EpiPen is now available in limited supply in the US. It said additional supply, as well as a generic version of the lower-dose EpiPen Jr will be available next year.
In a statement issued post the announcement by Teva, FDA Commissioner Scott Gottlieb said: "We cannot control commercial decisions on pricing, (but) importantly, we have found that having three or more generic competitors brings prices down more sharply than with only one or two generic competitors."
There has been a shortage of Mylan's life-saving EpiPens. The company has blamed manufacturing issues at a Pfizer plant that supplies the EpiPens, for the shortage.
Back in 2016, Mylan's EpiPen sales practices in the US sparked public outrage as the price of a pack of two auto-injectors rose six-fold to US$ 600 in less than a decade.



Sun Pharma
to consolidate US operations; invests in Japanese dermatology business
Indian drug major Sun Pharmaceutical Industries is consolidating operations of two plants in the US to cut costs. This is being seen as fallout of increased competition in the US generics market, which is shrinking margins of drug makers.
"Sun Pharma is consolidating its manufacturing operations at New Brunswick and Cranbury into one location, New Brunswick," a company spokesperson said in a statement. "As part of this process, the operations at Cranbury, including inventory, products, manufacturing and lab equipment, are being transferred to New Brunswick. The restructuring is aimed at optimizing our manufacturing operations and improving cost efficiencies in the increasingly competitive US market." According to a WARN notice filed with the state, the consolidation will cost 96 jobs.
Several generic drug players have been affected by reduced margins in the US and companies like Teva, Novartis and others are looking to unload plants and portfolios. In September, Novartis unloaded about 300 Sandoz products and several development projects in its Sandoz US generic oral solids and dermatology business to Aurobindo Pharma for US$ 900 million upfront and up to US$ 100 million in performance payments.
Meanwhile, Sun Pharma has entered into a definitive agreement to acquire Pola Pharma, a Japanese drug company engaged in research and development, manufacture, sale and distribution of branded and generic products in Japan. The portfolio of Pola Pharma primarily comprises dermatology products. The transaction is expected to close on or before January 31, 2019, subject to completion of closing conditions.



BASF unveils company-wide restructuring; to expand China operations
German chemicals giant BASF has unveiled a company-wide reorganization in a bid to hike profits by US$ 2.3 billion annually by 2021. BASF also aims to increase annual sales of products it claims make a substantial contribution to sustainability to US$ 25 billion by 2025.
The company's reorganization will involve moving its 11 business units into six divisions. The company will also simplify structures and processes, sharpen its portfolio, and better align its businesses to its customers. "We will transform our organization to be more agile and customer focused," BASF Chairman Martin Brudermüller said.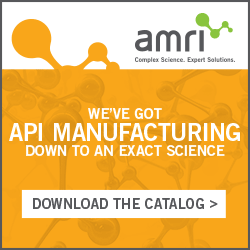 As part of its restructuring, the firm aims to enhance efficiencies in production, logistics, and R&D. This will include moving some of the firm's centralized R&D activities into business units. Other planned changes include the wider use of digitization and automation. The firm will invest significantly more in efficiency improvement — at about US$ 460 million per annum. The firm plans to digitize processes at more than 350 of its plants around the world by 2022.
BASF would also expand its operations in China. "We want to generate growth where growth is actually happening," Brudermüller said.
China is the world's largest chemical market, with a market share of 30 percent, and drives the growth of chemical production. "By 2030, China's share will increase to nearly 50 percent, and we want to participate in this growth. Our new Verbund site in Zhanjiang, Guangdong Province and the expansion of the site in Nanjing will significantly enhance our growth in this dynamic market," Brudermüller said.



Heparin
concerns emerge once again as
Chinese
firm fails EDQM inspection
A crude heparin sodium producer in China — Yibin Lihao Bio-technical Co, Ltd — was inspected by the FDA and was found to comply with good manufacturing practices (GMPs) in 2011 and 2014.
However, an inspection by the Italian Medicines Agency last month uncovered serious GMP non-compliance at the manufacturer. The inspection found 24 GMP deficiencies of which seven were classified as major. The inspectors raised concern over the risk of contamination. They also raised concern over the plight of the buildings, equipment, storage and traceability of starting material, process as well as recovery of solvents.
'The Statement of Non-Compliance with GMP' recommends that marketing authorization holders remove the site and prohibit the supply of crude heparin sodium from it.
The PharmaCompass Newsletter – Sign Up, Stay Ahead
Feedback, help us to improve. Click here
Image Credit : #Phisper Infographic by SCORR MARKETING & PharmaCompass is licensed under CC BY 2.0
" The article is based on the information available in public and which the author believes to be true. The author is not disseminating any information, which the author believes or knows, is confidential or in conflict with the privacy of any person. The views expressed or information supplied through this article is mere opinion and observation of the author. The author does not intend to defame, insult or, cause loss or damage to anyone, in any manner, through this article."
Read More