Top Pharma & Biotech Deals, Investments, M&As in September 2018
×
As compared to the previous months, September was a slower month for dealmaking. The Wall Street Journal recently attributed the drought in big biotech deals to the riskiness of the business. In a note to clients, a Jefferies health care trader wrote: "What appears to be a best-in-class drug on a Monday can often be deemed obsolete headed into the weekend, given the pace of development".
Last month, Novartis continued its strategic revamp by selling selected portions of its Sandoz US generics portfolio and Alexion diversified its rare disease pipeline. In addition, a lot of companies announced large investments into manufacturing.



Novartis unloads troubled US generics to India's Aurobindo Pharma
Novartis finally got rid of some troubled US generic assets when it sold 300 products and several development projects in its Sandoz US generic oral solids and dermatology business to Indian drug maker Aurobindo Pharma for US$ 1 billion. Aurobindo agreed to pay US$ 900 million upfront and up to US$ 100 million in performance payments.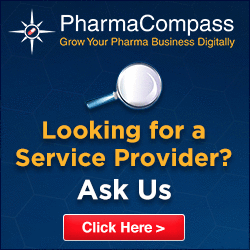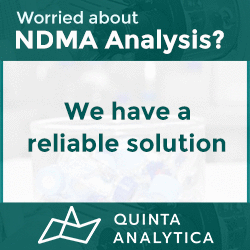 Click here to view the major deals in September 2018 (FREE Excel version available)
The deal relieves Novartis of a troubled franchise, while catapulting Aurobindo to the position of the second-largest generics player by prescriptions in the US.
The deal with Aurobindo is part of Novartis' effort to focus Sandoz's US operations on higher-margin assets like biosimilars and complex generics, which would include injectables, respiratory drugs and eye therapies.
As part of the deal, Aurobindo also gets Sandoz's dermatology development center, as well as manufacturing facilities in Wilson, North Carolina, and Hicksville and Melville, New York, which Aurobindo said are "highly complementary" to its existing production footprint.
When the deal was announced, investors in two other drug companies — Mylan and Teva — weren't so happy. The reason? The US$ 900 million upfront payment reached by Novartis and Aurobindo was less than the 2017 annual revenue the portfolio sold, Wells Fargo analyst David Maris said.
Click here to view the major deals in September 2018 (FREE Excel version available)
"Although clearly Teva and Mylan have very different businesses than the largely commodity and dermatology portfolio Sandoz is selling, we believe some investors are looking at this as a proxy for what the commodity portions of Teva's US and Mylan's US businesses might be worth," said Maris.
According to Aurobindo, the acquired portfolio brought in sales of about US$ 1.2 billion in 2017, higher than the US$ 1 billion the deal could eventually be worth if performance-related payments are added.
Novartis' US Sandoz business has been suffering due to the increased pricing pressure that has wreaked havoc across the entire US generics industry. Mylan and Teva face the same pricing pressures in the US as Novartis.
Click here to view the major deals in September 2018 (FREE Excel version available)
Meanwhile, Mylan finally revealed what it had bought during the last quarter for US$ 463 million. The company had purchased Novartis' Tobi Podhaler and Tobi liquid, two cystic fibrosis products. The company expects to pay US$ 240 million of that sum this year.
Click here to view the major deals in September 2018 (FREE Excel version available)
Last month, Olon S.p.A., a leading active pharmaceutical ingredients (API) contract development and manufacturing organization (CDMO) and generics supplier, announced the acquisition of a local generics chemical operations API manufacturing facility in Mahad, India, as part of a continuing expansion of its global footprint.
Olon is a division of Italy's P&R Group, which had acquired the Infa Group in 2016. P&R rolled Infa's manufacturing sites in Labochim and Sifavitor in Italy and Derivados Químicos in Spain into the Olon operations. Last year, Olon bought the chemical division of Ricerca Biosciences, a CRO and CDMO based in Concord, Ohio.
Click here to view the major deals in September 2018 (FREE Excel version available)



Alexion, Roche, Amicus lead deal making for new developments
Massachusetts-based Alexion announced its plans to acquire Syntimmune, a clinical-stage biotechnology company developing antibody therapeutics targeting the neonatal Fc receptor (FcRn), a protein that is encoded by the FCGRT gene in the human body.
Alexion would pay US$ 400 million upfront for Syntimmune, and follow it up with US$ 800 million in milestone payments.
Click here to view the major deals in September 2018 (FREE Excel version available)
Syntimmune's lead candidate, SYNT001 – a humanized monoclonal antibody — is currently being evaluated in Phase 1b/2a studies in patients with warm autoimmune hemolytic anemia (WAIHA) and in patients with pemphigus vulgaris (PV) or pemphigus foliaceus (PF) and has demonstrated proof of mechanism showing rapid IgG reduction.
Alexion sees "potential for broad application across a number of indications" for SYNT001. A related company presentation listed potential indications in neurology, hematology, nephrology, rheumatology and dermatology.
Click here to view the major deals in September 2018 (FREE Excel version available)
Roche acquires Tusk Therapeutics: Tusk Therapeutics Ltd announced it would be acquired by Roche. Under the terms of the agreement, Tusk's shareholders will receive an upfront cash payment of Euro 70 million (US$ 79.79 million), plus additional contingent payments of up to Euro 585 million (US$ 666.8 million) based on achievements of certain predetermined milestones.
Tusk has developed an antibody with a novel mode of action aimed at depleting regulatory T-cells (Tregs). Tregs suppress immune responses, including those against cancer cells.
Preclinical data has shown that depleting Tregs from the tumor microenvironment can enhance and/or restore anti-tumor immunity. Tusk's antibody has been designed to deplete these harmful Tregs, while not interfering with other immune cells acting against the tumor.
In other deals, Amicus Therapeutics paid US$ 100 million upfront to obtain worldwide development and commercial rights for 10 gene therapy programs developed at The Center for Gene Therapy at The Research Institute at Nationwide Children's Hospital and The Ohio State University.
Click here to view the major deals in September 2018 (FREE Excel version available)
The 10 programs are licensed to Amicus from Nationwide Children's Hospital through the acquisition of Celenex, a private, clinical stage gene therapy company. The lead programs in CLN6, CLN3, and CLN8 Batten disease are potential first-to-market curative therapies for these rare diseases.
Celenex shareholders are also eligible for up to US$ 15 million in development milestones and US$ 262 million in BLA/MAA submission and approval milestones across multiple programs.
Click here to view the major deals in September 2018 (FREE Excel version available)



As demand for drugs surge, so do manufacturing investments
Regeneron plans to invest approximately US$ 800 million over seven years to expand its laboratory space, manufacturing capacity and warehouse facilities at its Rensselaer, New York campus. The expansion will create 1,500 new full-time jobs in the area.
Alvotech of Iceland, an independent sister company of US pharmaceutical firm Alvogen Group Inc, joined hands with China's Changchun High & New Technology Industries group to develop, manufacture and commercialize its biosimilar portfolio in China. The collaboration will see a new joint venture with manufacturing capabilities in China's Jilin province, which will be equally funded by both the companies.
Click here to view the major deals in September 2018 (FREE Excel version available)
This collaboration aligns the interests and strengths of Alvotech and Changchun, A new state-of-the-art biologics drugs manufacturing facility will be built in Changchun, China. Under the terms of the agreement, Changchun will fund the joint venture with US$ 100 million while Alvotech will contribute additional capital and six drug market authorizations for its monoclonal antibodies, used in advanced therapy of cancer and autoimmune diseases, valued at US$ 100 million. The construction of a jointly owned facility is expected to start as early as in the first half of 2019.
BioMarin, a pharmaceutical company focused on developing drugs for rare diseases, said it will invest US$ 43 million to further expand its manufacturing plant in Cork, Ireland, adding drug product filling capabilities to help meet the growing demand for its rare disease medicines.
BioMarin produces the APIs for Vimizim (a drug for the treatment of Morquio syndrome) and its second-newest drug Brineura (enzyme replacement treatment for Batten disease) at the Cork facility.
Click here to view the major deals in September 2018 (FREE Excel version available)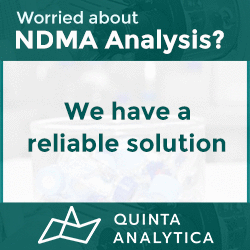 As the need for contract development and manufacturing grows, Lonza announced a CHF 400 million (US$ 400.87 million) investment at its biopark in Visp, Switzerland, to expand its drug substance development and drug substance and drug product manufacturing offerings.
With the objective to allow customers to manage the complete product lifecycle in one site and shorten time to clinic and to market by 2020, Lonza will offer a fixed-price gene-to-vial package with terms under which Lonza will deliver drug product based on at least 1 kg drug substance within 12 months.
Lonza will also be offering services that enable biologics license applications (BLAs) to be submitted within 22 months from the start of process characterization.
Click here to view the major deals in September 2018 (FREE Excel version available)



Our view
Given the pace of deal making we have seen during much of 2018, September was a bit of an outlier as there weren't too many multi-billion dollar deals.
However, the month saw a stock market launch. Since Pfizer listed Zoetis Inc, the largest animal health company, five years ago, the firm's value has nearly tripled. In September, Eli Lilly followed Pfizer's footsteps. Elanco Animal Health Incorporated, a subsidiary of Eli Lilly held its initial public offering (IPO) of 62.9 million shares of its common stock at a price to the public of US$ 24.00 per share.
Following the IPO, Lilly holds over 80 percent of Elanco and a month after the IPO, the share is up over 30 percent and trading at US$ 32, indicating the opportunities which reside within pharmaceutical companies to generate value for their shareholders.
Keep track of dealmaking in the world of pharmaceuticals with PharmaCompass' compilation of Top Pharma & Biotech Deals — PharmaFlow.
Click here to view the major deals in September 2018 (FREE Excel version available)
The PharmaCompass Newsletter – Sign Up, Stay Ahead
Feedback, help us to improve. Click here
Image Credit : Top Pharma & Biotech Deals - Sep 2018 by Pharma is licensed under CC BY 2.0
" The article is based on the information available in public and which the author believes to be true. The author is not disseminating any information, which the author believes or knows, is confidential or in conflict with the privacy of any person. The views expressed or information supplied through this article is mere opinion and observation of the author. The author does not intend to defame, insult or, cause loss or damage to anyone, in any manner, through this article."
Read More