FDA proposes limits on 'sartan' nitrosamine impurities; Text messages add new twist to US generic price fixing litigation
FDA proposes limits on 'sartan' nitrosamine impurities; Text messages add new twist to US generic price fixing litigation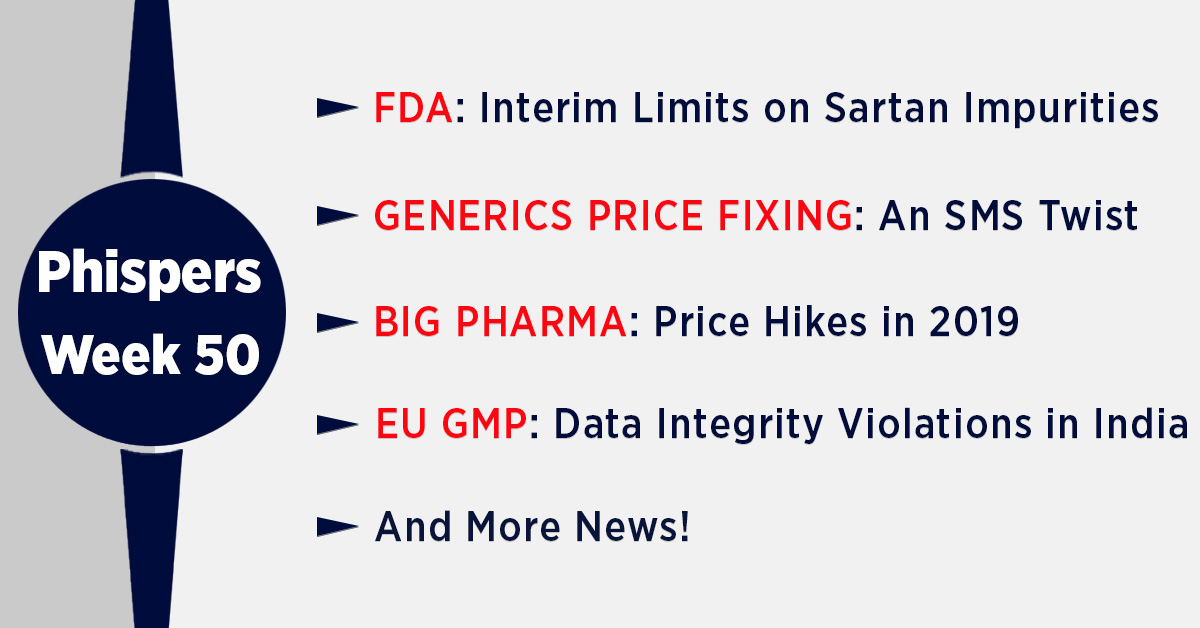 ×
In our final Phispers of 2018, we bring you news on how the big pharmaceutical companies in the US plan to ring in the new year with price hikes.
In the price fixing case, three drugmakers are being accused of working in collusion to hike the price of nystatin, a generic anti-fungal drug.
At the heart of this allegation is a text message from an employee working at Heritage Pharmaceuticals.
FTC has approved an application by Teva to reopen and modify its decision and order in connection with the 2012 merger of Watson Pharmaceuticals and Actavis.
In the sartan adulteration saga, Torrent has voluntarily recalled two lots of losartan potassium tablets due to the detection of NDEA impurity.
Meanwhile, FDA has proposed limits on nitrosamine impurities in angiotensin II receptor blockers (ARBs) for drugmakers to use.
And after last year, EU inspectors have uncovered data integrity violations at Kores India once again.



A 'smiley-faced' text message is at the center of generic price fixing lawsuit
In the US, three drugmakers have been accused of working in collusion to hike the price of a decades-old generic anti-fungal medicine, known as nystatin. According to a major federal lawsuit, the drugmakers colluded to increase the price of nystatin back in 2014.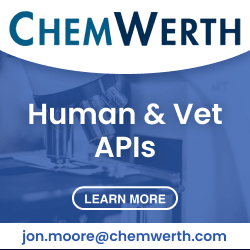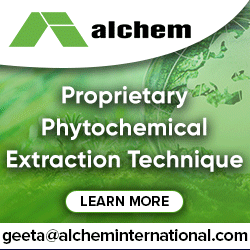 At the heart of this accusation is a 'smiley-faced' text message from an employee working for the New Jersey drugmaker Heritage Pharmaceuticals. The text message was sent to an employee of a rival company. It read: "Work news: we are raising price on Nystatin. Just letting you know. :),"
According to the attorneys, post receiving that text message, the competitor (Indian drugmaker Sun Pharmaceuticals) also started increasing the price of its nystatin.
A Sun representative, however, said the allegations were meritless and that the company would continue to defend itself "vigorously."
The complaint alleges that rival companies shared information about price increases by way of phone calls and text messages, and often doubled drug prices in unison. This large civil antitrust complaint includes communications between employees.
According to the complaint, nystatin was made by at least three generic drugmakers, all of which had employees in close contact and exchanged notes on the ensuing price hike. Forms of nystatin are used to treat common fungal infections such as yeast infections and diaper rash.
The attorneys general claim that conversations between two nystatin manufacturers Teva and Heritage date back to mid-2013. They allege the price increases had been broached internally at Teva first. However, the Teva employee who headed the pricing team initially opposed them.
Teva said in a statement that it denied the allegations and "will continue to vigorously defend itself."
Other medications outlined in the complaint treat conditions like epilepsy, heart failure, anxiety, insomnia, hypertension, diabetes, asthma, and arthritis.
While Heritage fired its former president and CEO in 2016 after an internal investigation revealed "serious misconduct", it said it is also suing a former executive in a separate ongoing suit. The high-ranking employees of former Heritage Pharmaceuticals, who also happen to be brothers-in-law — Jason Malek, its former president, and Jeffrey Glazer, its former CEO — have previously pleaded guilty to price-fixing and other charges in separate criminal cases.



FDA proposes limits on nitrosamine impurities; Torrent recalls losartan made with Hetero's API
Last month, Sandoz Inc had issued a voluntary recall of one lot of losartan potassium and hydrochlorothiazide due to the detection of trace amounts of NDEA (N-Nitrosodiethylamine) impurity found in the API which was manufactured by Zhejiang Huahai Pharmaceutical Co Limited.
And last week, there was news that Torrent Pharmaceuticals Limited too is voluntarily recalling two lots of losartan potassium tablets to the consumer level due to the detection of trace amounts of the same impurity — NDEA — in its API manufactured by Hetero Labs Limited.
To date, Torrent Pharmaceuticals has not received any reports of adverse events related to this recall, FDA said.
Losartan is used in the treatment of hypertension and hypertensive patients with left ventricular hypertrophy. It is also used to treat nephropathy in type 2 diabetes.
Meanwhile, the agency has also published interim acceptable intake levels of nitrosamine impurities in angiotensin II receptor blockers (ARBs) for manufacturers to use. This should help ensure their finished drug products are safe for patients.
The agency evaluated safety data for N-Nitrosodimethylamine (NDMA) and NDEA to determine an interim acceptable intake level for these impurities.
The agency will use the interim limits to recommend manufacturers to conduct a voluntary recall if laboratory testing confirms the presence of nitrosamine impurities in their finished drug product.



FDA's Interim Limits for NDMA and NDEA in Angiotensin II Receptor Blockers (ARBs)
| | | | | | |
| --- | --- | --- | --- | --- | --- |
| Drug | Maximum Daily Dose (mg/day) | Acceptable Intake NDMA (ng/day)* | Acceptable Intake NDMA (ppm)** | Acceptable Intake NDEA (ng/day)* | Acceptable Intake NDEA (ppm)** |
| | 320 | 96 | 0.3 | 26.5 | 0.083 |
| | 100 | 96 | 0.96 | 26.5 | 0.27 |
| | 300 | 96 | 0.32 | 26.5 | 0.088 |
| | 80 | 96 | 1.2 | 26.5 | 0.33 |
| | 40 | 96 | 2.4 | 26.5 | 0.66 |
| | 800 | 96 | 0.12 | 26.5 | 0.033 |
| | 32 | 96 | 3.0 | 26.5 | 0.83 |
| | 80 | 96 | 1.2 | 26.5 | 0.33 |
* The acceptable intake is a daily exposure to a compound such as NDMA or NDEA that results in a 1:100,000 cancer risk after 70 years exposure
** These values are based on a drug's maximum daily dose as reflected in the drug label



In the US, big pharma to ring in the new year with price hikes
Pharmaceutical companies in the US have been under pressure from the Trump administration to lower drug prices. But it seems like they don't intend to cower down to that pressure anymore. Thirty drug companies, including AstraZeneca Plc., Biogen Inc., Allergan, GlaxoSmithKline Plc, Amgen, Novartis AG and Bayer AG, have taken steps to raise the prices of their medicines in January.
Several drugmakers filed notifications with California agencies in early November disclosing that they planned to raise prices in the next 60 days or more. Under a state law passed last year, companies are required to notify payers in California if they intend to raise the US list price on any drug by more than 16 percent over a two-year period.
Drug behemoth Pfizer has also announced plans to hike prices on 41 of its drugs in mid-January. In July, Pfizer had rolled back planned price increases after President Trump said in a tweet that the drugmaker "should be ashamed" and that his administration would respond to the hikes.
Novartis is planning to raise prices on more than 100 indications of over 30 different drugs in January, with increases ranging from 4.5 percent to 9.9 percent. Drugs on the list are expected to account for more than US$ 20 billion of Novartis' revenue this year and include multiple sclerosis drug Gilenya, psoriatic arthritis treatment Cosentyx, and leukemia treatment Tasigna.
The list also includes Novartis' Diovan, the brand name version of blood pressure treatment valsartan. Generic versions of Diovan have been facing shortages ever since a potential carcinogen was detected in its active pharmaceutical ingredient (API) made in China, prompting widespread recalls.
Similarly, Bayer filed notifications with California agencies to increase prices on six of its drugs in January, many of which are birth control products. Most of these price increases are 5 percent.
The hikes scheduled for next month will pose a new challenge to the Trump administration and its pledge to lower the costs of prescription drugs.



FTC opens Teva's plea to modify decision regarding Watson's acquisition of Actavis
In the US, the Federal Trade Commission (FTC) has approved an application by Teva to reopen and modify its decision and order in connection with the 2012 merger of Watson Pharmaceuticals Inc. and Actavis Inc.
The Commission had alleged that the merger might lessen future competition for a number of generic drugs, including the generic version of the abuse-resistant opioid painkiller sold under the brand name Embeda.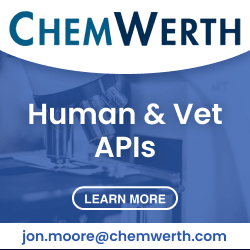 The 2012 decision and order required Watson and Actavis to supply Embeda to Pfizer for four years after Pfizer's relaunch of Embeda, which occurred in January 2015.
The decision and order also required Watson and Actavis to assist in the transfer of technology for manufacturing Embeda to Pfizer or a third party. In 2016, Teva acquired Actavis' rights and obligations under the Embeda supply agreement.
At Pfizer's request, Teva sought to extend the Embeda supply agreement for an additional period as Pfizer has not yet completed the technology transfer for Embeda manufacturing to a third party. Without Teva's supply of Embeda, Pfizer will be unable to supply patients with Embeda after December 2018.



This year too, EU inspectors uncover data integrity violations at Kores India
In 2017, an inspection by Italian health authorities at the API manufacturing facilities of Kores (India) Limited uncovered "serious GMP non-compliance". The inspectors found major deficiencies related to electronic and paper analytical data integrity.
The inspection was performed in the framework of the CEP (certificate of suitability) dossier for the manufacture of ambroxol hydrochloride and the inspection team recommended the suspension of all CEPs from the manufacturing site.
A year later, in October 2018, the French health agency (ANSM) came to inspect the manufacturing process of ambroxol at Kores and once again uncovered data integrity violations. The French inspectors also raised concern over the cross contamination risk pertaining to the production equipment.
As a follow-up to the inspection, the EDQM will consider the withdrawal of the CEPs n°2013-115 Ambroxol HCl, n°2015-012 Ambroxol HCl and n°2015-224 Glimepiride.
The inspection report states that the deficiencies found could affect the other APIs manufactured at the site. These include Doxofylline, Etofylline, Acefylline, Glimepiride, 3-Methylxanthine, 2-Amino-3,5-dibromobenzaldehyde, 8-ChloroTheophylline, 8-Benzyl Theophylline, Theobromine, Acebrophylline, Theophylline, Piperazine/Acepifylline, Pamabrom, Ivabradine HCl, Dorzolamide Hydrochloride.
The PharmaCompass Newsletter – Sign Up, Stay Ahead
Feedback, help us to improve. Click here
Image Credit : #Phisper Infographic by SCORR MARKETING & PharmaCompass is licensed under CC BY 2.0
" The article is based on the information available in public and which the author believes to be true. The author is not disseminating any information, which the author believes or knows, is confidential or in conflict with the privacy of any person. The views expressed or information supplied through this article is mere opinion and observation of the author. The author does not intend to defame, insult or, cause loss or damage to anyone, in any manner, through this article."