FDA chief Gottlieb resigns; BMS-Celgene deal may get derailed due to shareholder opposition
×
This week, Phispers brings you news about the sudden and unexpected resignation of the USFDA commissioner Scott Gottlieb, a day after his crackdown on retailers selling tobacco to young people.
The other big news came from BMS and Celgene — their US$ 74 billion mega merger may get derailed as influential financial investors expressed opposition to the merger.
In the sartan impurities case, the USFDA found a third cancer-causing impurity in the losartan potassium tablets made by India's Hetero Labs.
A troubled Mylan faced more flak over raising its CEO Heather Bresch's salary amid dismal forecasts and falling revenues.
Opioid drugmaker Purdue Pharma may dodge 2,000 lawsuits by filing for bankruptcy. In Philippines, the department of justice has found reasons to indict Sanofi officials over deaths related to its dengue vaccine — Dengvaxia.
And Biogen announced it will acquire Nightstar Therapeutics for US$ 800 million.



FDA chief resigns a day after taking 'forceful actions' against tobacco retailers
The biggest news that shook the world of pharmaceuticals this week was the unexpected resignation of the US Food and Drug Administration (FDA) Commissioner Scott Gottlieb.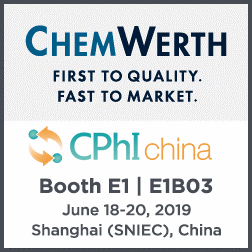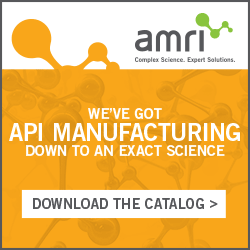 Gottlieb was the 23rd commissioner of the agency and had been nominated by President Trump. He took charge on May 2017, and his resignation would become effective in a month. Only two months back, he had said in a tweet that he was not leaving, and was looking forward to sharing his 2019 strategic roadmap.
Gottlieb cited personal reasons for his resignation, particularly his weekly commute from Washington to his home in Connecticut. His resignation has come at a time when Gottlieb's signature issue – youth vaping – is being reviewed by the White House Office of Management and Budget. On Monday, the FDA had announced a renewed effort to hold retailers accountable for selling tobacco and e-cigarettes to the youth.
An eminent public health advocate, Gottlieb had been at the forefront of FDA's efforts to speed up drug approvals and accomplished the task of approving a record 62 new drugs in 2018.
"All of us at HHS are proud of the remarkable work Commissioner Gottlieb has done at the FDA. He has been an exemplary public health leader, aggressive advocate for American patients, and passionate promoter of innovation," the Health and Human Services (HHS) Secretary Alex Azar said.
Unlike his predecessors, who believed drug pricing didn't fall under the purview of the FDA, the 46-year-old physician and former venture capitalist intensified the debate around the high cost of medicines in the US and had the agency actively look for possible solutions.



BMS-Celgene's US$ 74 billion mega merger may get derailed due to investor opposition
The New Year opened to the news of a definitive merger agreement between Bristol-Myers Squibb (BMS) and Celgene Corporation, with the former acquiring the latter for US$ 74 billion. Two months on, there is news that BMS could have its plans derailed by some influential financial advisers.
In February, activist investor Starboard Value bought stake in BMS and speculation arose about the Starboard's rising opposition to the deal. Later, BMS' biggest institutional investor —Wellington Management — came out publicly against the merger, and Starboard followed with its own arguments against it. Their opposition to the merger has left investors baffled, as they are wondering whether the takeover is in trouble or not.
Analysts too are divided on its outcome. According to reports, Credit Suisse's Vamil Divan is of the view that there is plenty of overlap between the shareholder bases of BMS and Celgene. And this should work in the deal's favor.
UBS's Navin Jacob, on the other hand, worries what the new 'merged entity' will look like. According to him, it may face a "double digit earnings compound annual growth rate decline between 2025 and 2030."
Meanwhile, Celgene announced that the FDA has accepted the New Drug Application (NDA) for Fedratinib, a drug for myelofibrosis and that it expects to submit the Biologics License Application (BLA) for Luspatercept in April. These drugs are part of the six new launches scheduled for 2019, and Celgene and BMS expect to earn more than US$ 15 billion in peak annual sales from these new drugs.



Amid a turbulent year and falling revenues, Mylan faces more flak for raising CEO's salary
Mylan NV has been facing a tumultuous year — in November 2018, the US Food and Drug Administration (FDA) issued a warning letter to its manufacturing site in Morgantown, West Virginia (US), and the EU suspended its valsartan certificate of suitability to the monograph of the European Pharmacopeia (CEP) for Mylan's facility in Hyderabad, India. This is after it faced much flak for raising the price of its life-saving epinephrine auto-injector EpiPen in 2016.
Last week, the generic drug major faced even more criticism — this time for giving a raise to its CEO Heather Bresch. This information was known once Mylan announced disappointing results for yet another quarter, along with a rather dismal forecast for the year ahead.
Mylan increased Bresch's salary by more than 15 percent to US$ 1.5 million and extended her contract through April 21, 2024, according to a document filed with the Securities and Exchange Commission last week. She's also eligible for a target annual bonus of US$ 2.25 million.
The company has been grappling with a turbulent generic-drug market, wherein prices have been falling amid regulatory pressure to bring more competing products on the US market. With the introduction of generics, North American sales of EpiPen continue to slide.
President Rajiv Malik, who faces civil lawsuits accusing him of taking part in an alleged price-fixing scheme, saw his base salary increase 15 percent to US$ 1.15 million and his contract extended through 2022.
Generic drug makers are facing headwinds as the FDA has also expedited its drug approval process, thereby impacting the prices of existing drugs. Mylan's total revenue of US$ 3.1 billion was down 5 percent year-on-year (YoY). Similarly, Teva experienced a fourth quarter revenue decline of 16 percent YoY.
Meanwhile, Mylan's EpiPen manufacturing partner — Pfizer — received a request from the US Attorney for Southern District of New York to provide documents as part of a probe into quality control issues at Meridian Medical Technologies for a failure to investigate "serious" problems associated with an unspecified number of patient deaths. In 2017, Pfizer's Meridian unit (that manufactures EpiPens for Mylan) had received a warning letter from the FDA, in which the agency said Meridian had failed to thoroughly investigate product failures, including EpiPen products that were associated with patient deaths and severe illnesses.



Opioid drugmaker Purdue Pharma explores bankruptcy to dodge lawsuit liabilities
Purdue Pharma, the opioid drugmaker built by Richard Sackler that reaped billions in profits through its painkiller OxyContin, said this week it is considering options to file for bankruptcy in an effort to address the significant liabilities arising out of lawsuits that allege its role in the deadly opioid epidemic.
Purdue Pharma has been battling roughly 2,000 lawsuits at federal and state courts. The lawsuits accuse opioid manufacturers such as Purdue of using deceptive practices to push addictive drugs that led to fatal overdoses.
One of the publicly discussed lawsuit launched by the Massachusetts attorney general against the drugmaker alleges that the company "seeded the state's opioid crisis by misleading the public and prescribers about its drugs' risk of addiction and overdose."
If Purdue files for bankruptcy, it comes under the purview of Chapter 11 protection under the Bankruptcy Code of the US, which would in turn halt the lawsuits and allow Purdue to negotiate legal claims with plaintiffs under the supervision of a bankruptcy judge.
Endo International Plc and Insys Therapeutics Inc are two other companies that have been cited in lawsuits related to the US opioid crisis.
In 2017, US reported 47,600 deaths — a six-fold increase from 1999 — caused due to an overdose of opioids, including prescription painkillers, heroin and fentanyl, according to the US Centers for Disease Control and Prevention.



Philippines DOJ prepares charges to indict Sanofi officials over dengue vaccine mess
In December 2015, Sanofi Pasteur, the vaccines division of the French drugmaker, had bagged the marketing approval of Dengvaxia in the Philippines, making it the first vaccine to be licensed for the prevention of dengue in Asia.
In December 2017, the vaccine ran into trouble as the Philippines government suspended it amid widespread fears about its safety. Over 830,000 school children had already been given the vaccine. The government then began investigations into Sanofi's immunization program, which came under fire for discounting early signs that it could put some people at heightened risk of a severe form of the disease.
Last week, the Philippines Department of Justice said it had found reason to indict Sanofi officials and Philippine health officials over 10 deaths that it said were linked to the use of the dengue vaccine.
The prosecutors said six Sanofi officials, mostly country representatives of the firm, and 14 current and former Philippine health officials should be charged, including former health minister Janette Garin.
Sanofi rejected the justice department's findings and reiterated that Dengvaxia is safe and effective. The company said it "strongly disagrees" with the findings made against Sanofi and some of its employees". The drugmaker said it will vigorously defend its employees.
A week back, the government of Philippines had permanently revoked the Certificates of Product Registration (CPR) of the dengue vaccine, citing the continued failure of Sanofi Pasteur to submit post-approval commitment documents.



Third cancer-causing toxin found in Hetero's losartan; Torrent issues fresh recalls
Nitrosamine impurities continue to worry the US drug supply chain — last week, the FDA found a third cancer-causing substance in losartan potassium tablets made by India's Hetero Labs and distributed by New Jersey-based Camber Pharmaceuticals.
Known as N-Nitroso N-Methyl 4-amino butyric acid (NMBA), trace amounts of this new impurity were detected in the active pharmaceutical ingredient (API) manufactured by Hetero Labs' Unit-1 situated in Telangana (India).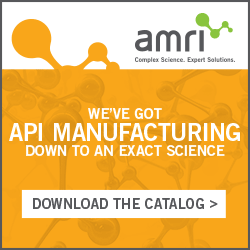 Hetero Labs issued a fresh recall of 87 lots of losartan potassium tablets up to the consumer level due to the detection of this third nitrosamine impurity.
The FDA said this recall is "the first ARB (angiotensin II receptor blocker) recall resulting from the presence of NMBA".
The FDA's evaluation suggests that the nitrosamines found in ARBs may be generated when specific chemicals and reaction conditions are present in the manufacturing process of the drug's API, and may also result from the reuse of materials, such as solvents.
Meanwhile, Torrent Pharmaceuticals Limited has expanded its recall to include 114 additional lots of losartan potassium and losartan potassium/hydrochlorothiazide tablets due to the presence of NMBA in the losartan API manufactured by Hetero Labs.



Biogen to acquire Nightstar Therapeutics in US$ 800 million cash deal
Earlier this week, Biogen said it will acquire Nightstar Therapeutics for US$ 800 million in cash, as "the company looks to tap into a potentially lucrative gene therapy market."
London-based gene therapy company Nightstar is focused on adeno-associated virus (AAV) treatments for inherited retinal disorders. Nightstar's lead candidate–NSR-REP1–is currently in Phase III development for choroideremia, a progressive vision loss condition mostly affecting men.
However, Biogen will only be acquiring the technical and clinical expertise of Nightstar. It won't be taking on the manufacturing capabilities with its proposed acquisition. Interestingly, the deal comes just a week after Roche announced its plans to acquire Spark Therapeutics for US$ 4.8 billion in an all-cash transaction.
Spark Therapeutics is currently leading in the gene therapies for inherited retinal diseases space with its breakthrough approval of Luxturna both in the US and Europe.
The PharmaCompass Newsletter – Sign Up, Stay Ahead
Feedback, help us to improve. Click here
Image Credit : #Phisper Infographic by SCORR MARKETING & PharmaCompass is licensed under CC BY 2.0
" The article is based on the information available in public and which the author believes to be true. The author is not disseminating any information, which the author believes or knows, is confidential or in conflict with the privacy of any person. The views expressed or information supplied through this article is mere opinion and observation of the author. The author does not intend to defame, insult or, cause loss or damage to anyone, in any manner, through this article."
Read More