2019 opens to biggest pharma deal ever; Pfizer announces shutdown of two plants in India
×
If 2018 proved to be a big year for pharma deals, 2019 promises to be even bigger.
The US government may have been partially shutdown, but some pharma companies were working through the holidays.
The year opened with Bristol Myers Squibb acquiring Celgene for US$ 74 billion and Eli Lilly buying Loxo Oncology for US$ 8 billion.
The New Year brought in surprises from across the world. In the US, pharmaceutical companies rang in the new year with price hikes, albeit at a subdued pace.
In China, the government introduced the centralized bulk procurement program, which is bound to reduce margins of domestic drugmakers.
And India sprang up a surprise by mandating multinational drug players to increase local content in their drugs to 75 percent this year under its 'Make in India' program while Pfizer announced it will shutdown manufacturing at two locations in the country.
Meanwhile, FDA commissioner Scott Gottlieb continued his use of Twitter to explain how the partial shutdown would impact the industry.
The sartan recalls spilled over to 2019, with Torrent and Aurobindo Pharma recalling drugs in the US and a Taiwanese company taking 3 million medicines off-shelves in its home country.



Bristol Myers Squibb, Celgene ring in the New Year with US$ 74 billion deal
If you recall, January 2018 ended with a bang, with several big ticket M&A deals and bids. This included Sanofi's acquisition of Bioverativ for US$ 11.6 billion and Celgene's acquisition of Juno Therapeutics in a deal worth US$ 9 billion. And that set the trend for 2018, which saw several M&A deals, including the acquisition of Ireland-based rare disease specialist Shire by Japanese drug major Takeda for US$ 64 billion, announced in May 2018.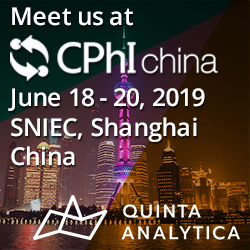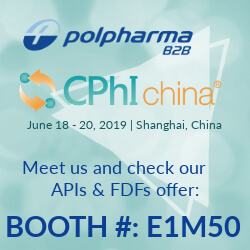 But the start of 2019 has proven to be even bigger. Companies worked through the holidays to close deals. Two companies reached a US$ 74 billion deal last week — Bristol-Myers Squibb announced it would acquire New Jersey-based cancer drug company Celgene.
The deal is far costlier than Takeda-Shire. After factoring in debt, the value of the deal balloons to about US$ 95 billion. According to data compiled by Refinitiv, this is the largest healthcare deal on record.
Little wonder then that Bristol investors were less than enthused— shares of Bristol slid 12 percent, whereas shares of Celgene surged 25 percent shortly after the announcement. According to news reports, there's a chance Bristol investors may not approve the acquisition. They think Bristol is overpaying for Celgene, reveals a quick survey of around 100 institutional clients undertaken by Mizuho Securities USA.
The deal adds about US$ 32 billion in fresh debt to Bristol's balance sheet to fund the acquisition of Celgene, a company that has about US$ 20 billion of debt of its own. Bristol's current outstanding long-term obligations stand at about US$ 7.3 billion, according to data compiled by FactSet. Post the acquisition of Celgene, Bristol's debt will stand at US$ 39.3 billion.
In the past, both Bristol-Myers Squibb and Celgene have seen their shares suffer due to the need for new products. The acquisition of Celgene will give Bristol more cancer drugs at a time when its immuno-oncology portfolio struggles to keep up with Merck's. Bristol's blockbuster Opdivo, which boosts the immune system to attack cancer, has fallen behind its leading competitor — Merck's Keytruda. Meanwhile, Celgene's best-selling drug, Revlimid, is expected to lose patent protection in the next few years.
"Both companies were kind of limping into 2019," said Brad Loncar, CEO of Loncar Investments. "Combining gives them a little more scale and a little more strength."
There may be more M&A news from companies like AbbVie, Gilead and Amgen in the days to come. According to FiercePharma, after its acquisition of Kite last year, Gilead maybe setting its eyes on Clovis Oncology. And Bernstein analyst Ronny Gal suggests that Amgen maybe looking for a buyout of rare-disease focused Alexion.



Pfizer announces shutdown of two manufacturing sites in India that employ 1,700 people
This week, Pfizer announced that two manufacturing sites in India which it had acquired through its US $ 17 billion acquisition of Hospira will cease manufacturing operations. The sites located near Chennai (Irungattukottai) and Aurangabad employ 1,700 people. In the announcement Pfizer said "the exact timing of the exit of the sites is to be determined".
The Irungattukottai site received an FDA warning letter in 2013 and in 2016, Pfizer halted production at the plant after a PIC/S (short for Pharmaceutical Inspection Convention and Pharmaceutical Inspection Co-operation Scheme) joint inspection with regulators from four international agencies, MHRA (Medicines and Healthcare products Regulatory Agency of the UK), USFDA (United States Food and Drug Administration), TGA (Therapeutic Goods Administration of Australia) and Health Canada, found various quality control problems.
A Pfizer spokesperson had then told The Economic Times: "A holistic plan is being developed to address specific inspection observations and to implement enhancements to site operations."
In the recent announcement, the company said, "that due to the significant long-term loss of product demand, manufacturing at these sites is not viable."



Eli Lilly to buy Loxo Oncology for about US$ 8 billion in cancer drug bet
Eli Lilly was the second major drugmaker to announce an acquisition at the start of 2019. The Indianapolis-based drug giant is acquiring a tiny startup — Loxo Oncology — for about US$ 8 billion in cash (US$ 235 per share). The offer represents a premium of about 68 percent to Loxo's January 4 close.
Loxo Oncology was founded in 2013 by oncologist Joshua Bilenker, whose idea for the company was simple — focus on cancer drugs that could kill the disease early with amazingly clear results, even if they only addressed rare diseases. With this acquisition, Eli Lilly is buying into a portfolio of targeted medicines to treat cancers.
Last year, the US Food and Drug Administration approved Loxo's first commercial medicine — Vitrakvi — which was shown to be effective against a wide variety of cancers driven by a single, rare genetic mutation. The drug is sold in partnership with Bayer. It was approved on evidence that it can shrink tumors in 75 percent of patients whose cancer tests positive for a particular kind of genetic mutation.
Lilly said it will update its financial outlook to include the full purchase price of the acquisition when it announces its fourth-quarter earnings in February.
"We'd like to grow our presence in oncology. We have a good set of medicines there but we'd like to expand that because there's so much exciting science for patients emerging in oncology to invest in," Lilly CEO David Ricks told CNBC.
Loxo Oncology is developing a pipeline of targeted medicines focused on such cancers that can be detected by genomic testing.



Gottlieb tweets on how the US government shutdown will impact FDA, generic drug firms

The United States government saw its third partial shutdown of 2018, that began on December 22, 2018, and is now in its third week.
The shutdown resulted from a demand by President Donald Trump for more than US$ 5 billion in federal funds to build a new US-Mexico border wall. The Congress refused to agree to his funding demand. As a result, around 25 percent of the US government remains closed.
The impasse has forced the Food and Drug Administration (FDA) to partially shut down operations. The FDA commissioner Scott Gottlieb resorted to Twitter to clear all doubts pertaining to the shutdown.
"We've received questions from reporters and others related to the generic drug review program at #FDA; and what review activities will continue during the shutdown. I want to provide some information related to these inquiries," Gottlieb said.
According to him, during the lapse period, FDA will not accept generic drug submissions that require payment of a fee (for example, Abbreviated New Drug Applications or ANDAs)
During the shutdown, about 40 percent of the agency's employees will be furloughed. The majority are either considered "essential" or have their work funded by user fees paid for by the drug and device industry. The FDA will still implement recalls of harmful food and drugs, but they will stop routine inspections of manufacturing plants.
However, the shutdown will have other palpable effects on the agency, such as slowing down the drug approval process and halting some administrative actions.
"FDA will accept generic submissions for which no fee is required, if product is within the scope of the GDUFA program," Gottlieb tweeted. These submissions include CBE (changes being affected) supplements and prior approval supplements to approved ANDAs, amendments, annual reports, applications for PET drugs etc.
Gottlieb clarified that sponsors who haven't paid GDUFA facility fees for FY19 shouldn't remit payment during the lapse period because FDA cannot accept the fees during the partial shutdown. "FDA will accept Drug Master Files, including Type II Active Pharmaceutical Ingredient DMFs, intended to be referenced in generic applications," he added.
FDA will not conduct initial completeness assessments on Type II API DMFs for which the fee has not been paid and these new DMFs will not be placed on the Available for Reference List.
"Type II API DMF fees should not be submitted during the lapse period because FDA cannot accept the fees. Fees that are due during the lapse period may be paid as soon as the lapse period ends," he added.



Sartan recall affects Taiwanese firm; Torrent, Aurobindo recall drugs in US
The sartan saga of last year continued well into the New Year. The USFDA put up an update on angiotensin II receptor blocker (ARB) recalls including valsartan, losartan and irbesartan.
Torrent expanded its voluntary recall to include eight additional lots of losartan potassium tablets, for a total of 10 lots. This recall is due to trace amounts of N-Nitrosodiethylamine (NDEA) in the losartan API manufactured by Hetero Labs Limited.
FDA also alerted patients and healthcare professionals to Aurobindo Pharma USA's voluntary recall of two lots of valsartan tablets, 26 lots of amlodipine and valsartan combination tablets, and 52 lots of valsartan and hydrochlorothiazide (HCTZ) combination tablets due to the amount of NDEA in the valsartan API. Aurobindo is recalling amlodipine and HCTZ only in combination medications containing valsartan. Neither amlodipine nor HCTZ is currently under recall by itself.
The recall also affected a drug company based in Taiwan. Taiwan's FDA said it was taking 3.22 million tablets of the blood pressure drug Cosar off shelves due to the potential presence of NDEA.
The Chiayi-based manufacturer of the Cosar FC Tablets 50 mg, Shou Yuan Chemical Industries, had conducted tests on its own products and found the presence of NDEA. As a result, the company alerted the country's FDA and launched a recall of 11 batches.



China's bulk buy policy hits gross margins of domestic drug companies
In China, drugmakers didn't have a great start to the New Year. For years, China's largest drugmakers have sold low-cost generic medicines at gross margins of 80 to 90 percent,
According to Bloomberg, among the top 100 generic drugmakers, Chinese firms had a 74 percent gross margin and an 18 percent profit margin in the third quarter of 2018, compared with a global average of 55 percent and 9.5 percent, respectively.
But now, the scenario is all set to change. China has embarked on a pilot program in which major cities bulk-buy certain drugs together, forcing companies to bid for contracts, thereby driving down prices of drugs by an average of 52 percent.
Starting this year, governments of 11 cities will take over procurement of drugs for their hospitals. They will give at least 60 to 70 percent of orders for 31 specified, mostly generic treatments to the lowest and best-stocked bidder.
China's rapidly aging population and rising cases of cancer (it reports 4 million new cancer patients each year) is the main reason behind this centralized bulk procurement program. The state's basic medical insurance program is burdened with ballooning expenses and is estimated to run into deficit as early as 2020.
As a result of this program, the average tender price in the 11 pilot cities is substantially lower than the price in the previous auction. For instance, Sino Biopharmaceutical slashed the price of its hepatitis treatment entecavir by more than 90 percent to beat out Bristol-Myers Squibb and two local competitors. The drug has accounted for 16 percent of Sino Biopharm's sales in 2018.
Authorities in China are also opening the door to foreign drug giants through a fast-track approval system. Under a guideline published in July, generic drugs that have passed bio-equivalence studies overseas will be able to submit an abbreviated application in China.
In this new landscape, drug companies in China will have to invest more into research and development. That's the only means of earning high profits, until the time the new drug is covered by a patent, and balancing out the loss of revenue from the fall in generic drug prices.



In the US, drug companies kick off 2019 with price hikes; albeit at a slower rate
In the United States, drugmakers greeted 2019 with price increases on more than 250 prescription drugs, including the world's top-selling medicine, Humira. However, the pace of price increases this year was slower than last year.
The drug industry has been under tremendous pressure exerted by the Trump administration to hold prices in the world's most expensive pharmaceutical market.
During a meeting of his cabinet at the White House, the US President Donald Trump said last week that he expects to see a tremendous decrease in drug prices. He said this while being fully aware that late last year nearly 30 drugmakers had notified California agencies they plan to raise list prices of their drugs. However, not all of those increases have been announced yet.
The price increases, so far, have been relatively modest, though some are particularly high, including on some generics. Overall, price increases continue to exceed inflation.
More than three dozen drugmakers raised the prices on hundreds of medicines in the US, according to an analysis from Rx Savings Solutions. The average increase was 6.3 percent, according to this analysis, including increases on different doses for the same drug.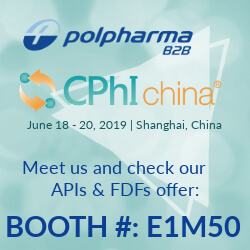 Allergan had the most increases of more than 9 percent. The company raised the price of 51 products — 27 by about 9.5 percent and another 24 by about 4.9 percent. The increases covered more than half of its portfolio, from an extended-release version of its Alzheimer's drug Namenda to dry-eye treatment Restasis.
AbbVie Inc increased the list price of its blockbuster rheumatoid arthritis treatment Humira by 6.2 percent. Humira is poised to record about US$ 20 billion in sales in 2018.
The overall number of price increases was down by around a third from last year, when drugmakers raised prices on more than 400 medicines.



India mandates 75 percent local content in pharma products via 'Make in India' plan
The government of India sprang up a surprise on New Year's Day for multinational drugmakers by issuing an order that encourages its 'Make in India' initiative.
The government's Department of Industrial Policy and Promotion (DIPP) has announced measures that specify the local content of pharmaceutical products to be considered during the purchasing process by Government Procuring Entities. The order comes into effect immediately, and shall remain valid until revised.
The 'Make in India' initiative promotes manufacturing and production of goods and services in India with a view to enhancing income and employment.
As per the order, formulations which are manufactured in India must have a minimum local content of 75 percent by 2018-19, 80 percent by 2019-2021, 85 percent by 2021-2023 and 90 percent by 2023-2025.
In fact, formulations that are not manufactured in India, but sold in the country, also need to have a minimum local content. These have to be 10 percent by 2018-19, 15 percent by 2021, 20 percent by 2023 and 30 percent by 2025.
The PharmaCompass Newsletter – Sign Up, Stay Ahead
Feedback, help us to improve. Click here
Image Credit : #Phisper Infographic by SCORR MARKETING & PharmaCompass is licensed under CC BY 2.0
" The article is based on the information available in public and which the author believes to be true. The author is not disseminating any information, which the author believes or knows, is confidential or in conflict with the privacy of any person. The views expressed or information supplied through this article is mere opinion and observation of the author. The author does not intend to defame, insult or, cause loss or damage to anyone, in any manner, through this article."
Read More