Sanofi and AbbVie CEOs suffer pay cuts, FDA Warning Letters to Pfizer, Jubilant's Indian operations
×
This week, Phispers brings you news about two antidepressants — J&J's esketamine and Allergan's rapastinel. While J&J's drug bagged FDA approval, rapastinel failed in phase III trials.
With troubles looming large over its merger with BMS, Celgene filed its NDA for ozanimod in Europe.
Meanwhile, there were reports that 'Pharma Bro' Martin Shkreli maybe running his business from prison using a contraband mobile phone.
In the US, Norman Sharpless, the current director of the National Cancer Institute, will assume charge as the acting FDA chief once Scott Gottlieb steps down next month.
In biologics, FDA approved Pfizer's copy of Herceptin; and Fujifilm grabbed Biogen's biologics plant in Denmark.
Sanofi and AbbVie CEOs suffered pay cuts as a result of falling revenues. And in compliance news, FDA issued a warning letter to Hospira's site in south India.



Sanofi and AbbVie CEOs suffer pay cuts, post row over Mylan CEO's salary hike
Salaries of CEOs in the pharma world are currently under the radar, as companies announce their annual results. Last week, Phispers told you about Mylan CEO Heather Bresch's 15 percent salary raise, and the controversy surrounding it.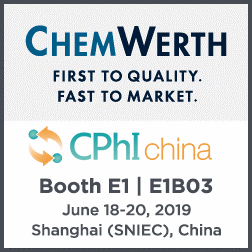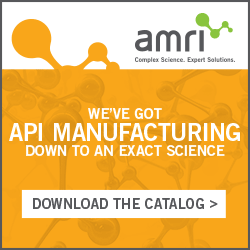 This week, there were reports that Sanofi's CEO, Olivier Brandicourt, saw a cut in his compensation package by 25 percent to US$ 8.2 million (€7.28 million). In fact, Sanofi suffered major sales declines in its flagship diabetes unit. Brandicourt's pay cut comes amid heightened scrutiny in Washington over drug pricing. Insulin makers in particular have been hit hard.
Sanofi, Eli Lilly and Novo Nordisk are being investigated by two Democratic US representatives who are questioning rising insulin pricing.
Brandicourt was one of the seven Big Pharma executives summoned by the Senate Financing Committee in late February. He tried to dispel views of law-makers that Sanofi is reaping riches out of diabetes patients by presenting data.
Sanofi's CEO Olivier Brandicourt detailed a chart showing Sanofi and Genzyme's US sales from 2018, explaining how much of the company's sales went to discounts and rebates. The chart shows that of Sanofi's $21.6 billion in gross sales in 2018, it kept less than half the revenue, or about $8.4 billion.
Sanofi's net revenues for the year fell nearly 2% to €34.5 billion ($38.9 billion).
Another CEO whose compensation package got a beating was AbbVie CEO Richard Gonzalez, who bagged a package worth a total of US$ 21.3 million for 2018, down from US$ 22.6 million the year before.



FDA issues warning letters to Pfizer's site in south India and Jubilant Generics
In early January, Pfizer announced that two manufacturing sites in India, which it had acquired through its US$ 17 billion acquisition of Hospira, will cease manufacturing operations. The sites located near Chennai (Irungattukottai) and Aurangabad employ 1,700 people.
This week, FDA posted a warning letter for the operations at the Irungattukottai site as it found during its March 2018 inspection that the site's microbiology laboratory did not accurately report test results.
During a walk-through of the laboratory, the FDA investigator observed microbial growth on personnel/environmental monitoring media plates. However, when the laboratory records were reviewed, the analysts had recorded a result of "Nil" (no growth) for each of the plates. The investigator also observed other instances where a microbiologist significantly underreported sample results.
The situation repeated itself in the case of a batch of finished product, which was initially tested and released but failed on retesting in the presence of the investigators.
Consistent with the recent FDA observations at other sites, Pfizer's operations were also cited for inadequate investigations into manufacturing process defects.
The Irungattukottai site had received an FDA warning letter in 2013 and in 2016. Pfizer halted production at the plant after a PIC/S (short for Pharmaceutical Inspection Convention and Pharmaceutical Inspection Co-operation Scheme) joint inspection with regulators from four international agencies, MHRA (Medicines and Healthcare products Regulatory Agency of the UK), USFDA (United States Food and Drug Administration), TGA (Therapeutic Goods Administration of Australia) and Health Canada, found various quality control problems.
A Pfizer spokesperson had then told The Economic Times: "A holistic plan is being developed to address specific inspection observations and to implement enhancements to site operations."
FDA issued a warning letter to another Indian company — Jubilant Generics Limited. The warning letter was issued to Jubilant's finished dosage form manufacturing operations in Roorkee, as it found that the company's investigations into deviations and consumer complaints were inadequate.
In one case, the firm identified a problem with a batch of crospovidone excipient, which by Jubilant's own assessment impacted 12 batches of valsartan tablets that had been shipped to the US market. The warning letter raised concern as Jubilant recalled only two batches but failed to recall the remaining 10 batches from the market.
The FDA also highlighted shortcomings in Jubilant's quality control change management procedures and stated that the violations observed were a repeat from a 2016 inspection where FDA had cited similar concerns.
Jubilant's site at Roorkee in India was inspected by the FDA from July 30, 2018 to August 8, 2018.
This week, the FDA also issued a warning letter to an OTC drug manufacturer in India — Anicare Pharmaceutical Private Limited — and placed Centurion Pharmaceuticals on import alert.



Tale of two antidepressants: FDA approves J&J's esketamine; Rapastinel's failure raises pressure on Allergan CEO
Last week, the USFDA approved Johnson & Johnson's Spravato (esketamine), a drug derived from ketamine (an anesthetic), making it the first new kind of depression medication approved in the last 35 years.
The FDA nod came as a surprise, as ketamine is often abused as a party drug. Although ketamine is officially sanctioned as an anesthetic and not as an antidepressant, it is prescribed by psychiatrists to treat depression. Both ketamine and esketamine are said to have potentially harmful side effects.
In its battle against ketamine-like antidepressants, Dublin-based Allergan had pitched rapastinel — an antidepressant medication with a better safety profile than Spravato. However, the Botox maker suffered a huge blow last week as rapastinel's Phase III trial results showed no signs that it actually works.
The failure of rapastinel, one of Allergan's key pipeline projects, puts the group's CEO Brent Saunders under even more pressure, especially after he faced flak from hedge fund Appaloosa to split the roles of the CEO and chairman.
The failure of rapastinel also raised questions about Allergan's acquisition strategy. Back in 2015, Saunders had led Allergan's acquisition of Naurex Inc. with an eye on rapastinel.
Activist shareholders have also been demanding a leadership change at Allergan, and complaining about the stock being at a five-year low.
However, a portion of the investor community continued to have faith in Allergan's abilities in medical aesthetics, a segment comprising products like Botox, Juvederm, and CoolSculpting. The segment made up for roughly 28 percent of Allergan's 2018 sales and grew 13 percent over the previous year. However, the segment is expected to face competition from Evolus' Jeuveau, which is likely to be launched in spring this year.



Celgene files ozanimod in Europe as it faces pressure on mega-
merger
with BMS
In May 2018, Phispers shared with you that Celgene was planning to re-file ozanimod's new drug application with the FDA in early-2019. Ozanimod is a drug in phase III clinical trials for the treatment of relapsing multiple sclerosis (MS) and ulcerative colitis. In a sudden turn of events, the biotech has submitted ozanimod's marketing authorization application to the EMA this week, before it plans to knock on FDA's door.
While the drug received a refuse-to-file letter last February from the US regulators, analysts comparing the drug's trial data with that of Novartis' Gilenya (another MS drug) concluded that Celgene would bring the drug onto the market with a similar efficacy profile but better safety features. Ozanimod has been touted as a blockbuster drug even before its launch, with peak sales estimates of US$ 5 billion per year.
For the EMA application, Celgene provided data from the Phase III trials, which offered encouraging comparisons with Biogen's Avonex in treating patients with relapsing MS.
Celgene's ozanimod filing to the EMA is crucial as the company prepares itself to battle its blockbuster cancer drug Revlimid's patent cliff and prove its drug development prowess. Revlimid generated sales of US$ 8.2 billion in 2017, accounting for 63 per cent of Celgene's overall revenue. Moreover, Celgene also has to contend with pressure from activist investor Starboard Value that is lobbying against its merger with Bristol-Myers Squibb (BMS).
Starboard CEO Jeff Smith highlighted that in the last five years or so, Celgene has failed to bring a single new major drug to market. Meanwhile, reports say that BMS has so far skirted questions on its Plan B if the Celgene deal falls through.
The year-long delay in ozanimod's filing has, however, had no effect on the biotech CEO's million-dollar pay cheque — Celgene CEO Mark Alles got a raise of US$ 3 million as his pay packet increased to US$ 16.2 million. Moreover, he is all set to get a US$ 28 million payout after the BMS buy if he decides to leave the company.



'Pharma bro' Martin Shkreli maybe running his business from prison
Seems like some people are simply incorrigible. A year back, 'Pharma bro' Martin Shkreli was sentenced to seven years' imprisonment for securities fraud related to two hedge funds and fraud in Retrophin. According to a report published in the Wall Street Journal last week, the former Turing CEO is managing his business from jail, using a contraband cellphone.
In the wake of this report, the US Bureau of Prisons has begun an investigation into Shkreli's conduct in prison, including his possession of a contraband cellphone.
The bureau said possessing a contraband cellphone is a severe offense and could result in him being separated from other inmates, and having a restriction on visits. It also said that possessing a contraband phone could lead to criminal charges.
Thirty five-year old Shkreli still wields significant influence over Phoenixus AG, formerly known as Turing Pharmaceuticals. Shkreli is about 17 months into a seven-year prison sentence for defrauding investors in a previous company.



NCI's Ned Sharpless to head FDA in wake of Gottlieb'
s surprise exit
last week
After the US Food and Drug Administration (FDA) commissioner Scott Gottlieb's sudden resignation last week, the US Department of Health and Human Services announced Norman (Ned) Sharpless, current director of the National Cancer Institute (NCI) at the National Institutes of Health, as the acting FDA commissioner when Gottlieb steps down next month.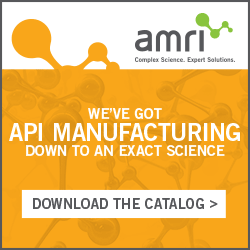 "Dr Sharpless' deep scientific background and expertise will make him a strong leader for FDA," Alex Azar, Secretary, Department of Health and Human Services (HHS), said in a statement. "There will be no let-up in the agency's focus, from ongoing efforts on drug approvals and combating the opioid crisis to modernizing food safety and addressing the rapid rise in youth use of e-cigarettes."
In a tweet posted Tuesday, Gottlieb expressed his delight and confidence in Sharpless who he regarded as "a friend to FDA, a great public health champion, a dedicated physician", and said he "will be warmly welcomed into his new role." Gottlieb said FDA will "benefit greatly from his leadership."
Apart from his predecessor setting high expectations for him as the FDA chief, Sharpless will also face an eager biopharma industry that would want to know if he can match Gottlieb's zeal for speeding up agency reviews and hastening approvals. Under Gottlieb, the industry saw record new drug approvals, including launches of a whole new generation of cell and gene therapies.



FDA approves 18th b
iosimilar
; Fujifilm grabs Biogen'
s biologics plant in Denmark
Biotech and pharma companies are increasingly expanding into Europe, and joining the bandwagon is Fujifilm, a Japanese company that specializes in pharmaceutical manufacturing, bio CDMO (contract development and manufacturing organization) and as well as regenerative medicine.
This week, Biogen announced Fujifilm has agreed to buy its biologics manufacturing facility at Hillerød (Denmark) for US$ 890 million in cash. In addition, Fujifilm has also agreed to supply Biogen with some products manufactured there, including multiple sclerosis drug Tysabri.
Meanwhile, Biogen is opening brand-new biologics facility in Switzerland along with manufacturing facilities at Research Triangle Park, North Carolina, a company statement said. Two months back, Fujifilm had announced its plans to invest US$ 90 million (10 billion yen) to expand its Bio CDMO facilities in North Carolina.
The surge in companies increasing their biologics manufacturing capabilities can, in part, be attributed to the speed at which the FDA has been approving biosimilar products — the latest of them being Pfizer's Trazimera. Trazimera (trastuzumab-qyyp) is the fourth biosimilar of Roche's Herceptin (trastuzumab) and FDA's 18th biosimilar approval.
However, it is intriguing that none of the other three approved Herceptin biosimilars have yet been launched in the US. The last trastuzumab biosimilar to be approved is Ontruzant, developed by Samsung Bioepis, which received approval in January this year.
Roche even filed a lawsuit against Pfizer, seeking to prevent the launch of a biosimilar trastuzumab in the US marketplace in November 2017. The approval of Pfizer's Trazimera comes months after the biopharma majors reached a mutual settlement at a federal court in Wilmington, Delaware.
The PharmaCompass Newsletter – Sign Up, Stay Ahead
Feedback, help us to improve. Click here
Image Credit : #Phisper Infographic by SCORR MARKETING & PharmaCompass is licensed under CC BY 2.0
" The article is based on the information available in public and which the author believes to be true. The author is not disseminating any information, which the author believes or knows, is confidential or in conflict with the privacy of any person. The views expressed or information supplied through this article is mere opinion and observation of the author. The author does not intend to defame, insult or, cause loss or damage to anyone, in any manner, through this article."
Read More