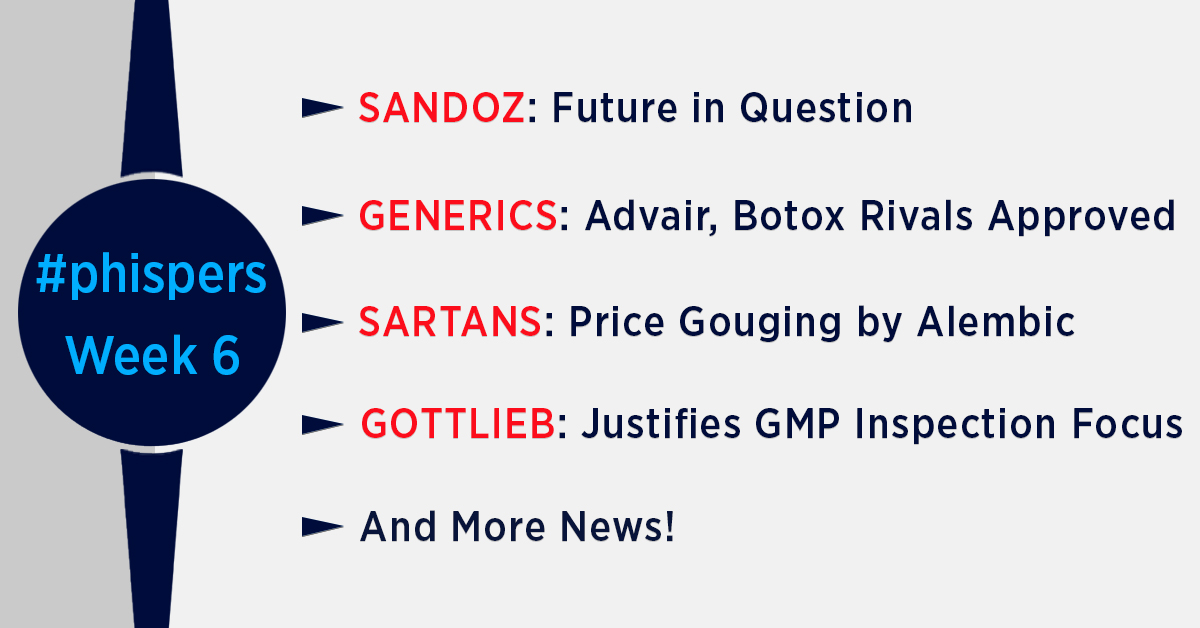 Sandoz's future in question; Articles on risks of generic drugs has FDA commissioner justifying inspection focus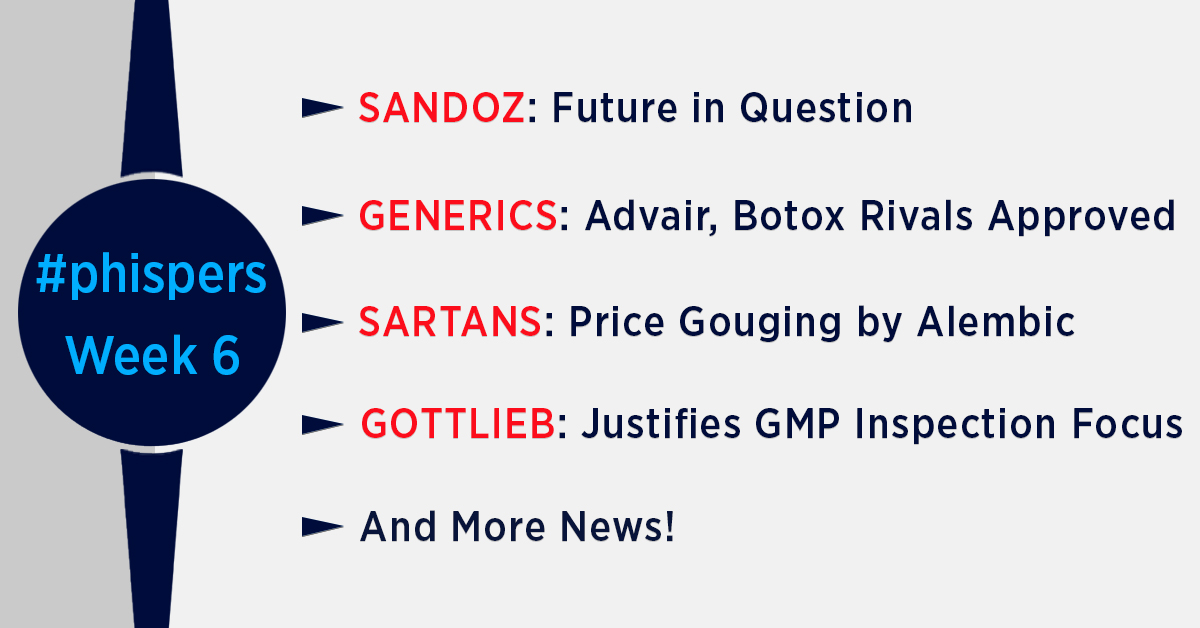 ×
This week, Phispers brings you news on Mylan bagging an FDA nod for its generic version of GSK's blockbuster asthma treatment Advair Diskus.
The agency also approved Evolus' wrinkle treatment, which is expected to pose tough competition to Allergan's Botox.
USFDA commissioner Scott Gottlieb justified the agency's inspection focus and strategy in response to Bloomberg's feature articles on the risks facing America's generic industry.
EMA asked manufacturers of sartans to review their manufacturing process. India's Alembic Pharmaceuticals got accused of price gouging during the sartan recalls.
Meanwhile, Novartis CEO Vas Narasimhan dodged questions on whether Sandoz is being prepped for a sale or a spinoff post its revamp over the next 18 months, thereby putting a question mark over its future. And the United States Pharmacopeial Convention (USP) announced its generic access plan, as part of its collaboration with the FDA.



Novartis' CEO puts Sandoz's future in question, post its 18-month revamp period
Swiss drug major Novartis AG has put a question mark on its generic unit Sandoz, post a revamp which is due to take 18 months. Novartis CEO Vas Narasimhan said he will be ready to discuss the future of generics unit Sandoz, post the revamp. However, he still called the business "an integral part" of Novartis.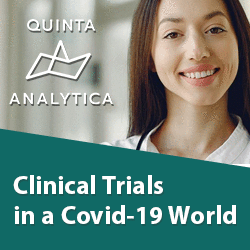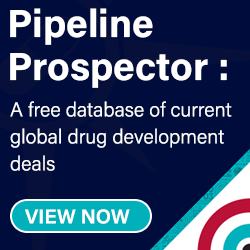 "We consider Sandoz an integral part of Novartis, we're focused on transforming the business, making it an autonomous entity over the next 18 months that is able to compete as an independent unit within Novartis," Narasimhan said on a call with analysts last week.
"After we complete all that, then I think we can have further conversations about where we want to head from there." In November, Novartis had said it was "completely committed" to the US$ 10 billion-per-year generics business.
According to Narasimhan, 2018 was a transformative year in manufacturing for Novartis, as it closed or sold eight facilities and restructured eight others to be more efficient. Overall it cut nearly 2,000 jobs.
During its fourth-quarter earnings call, Narasimhan dodged questions about whether Sandoz is being prepped for a sale or spinoff. He said the plan is to position it to grow sustainably in the medium to long term, which includes making its manufacturing more cost effective.
That will be accomplished, Narasimhan said, by following the current path of focusing on biosimilars and complex, hard-to-manufacture generics and shedding low-margin stock keeping units, which may lead to more manufacturing consolidation. Finally, he said Sandoz will be exiting more geographic areas with product and plant sales like it did with Aurobindo last year (wherein the Indian drug company agreed to pay US$ 1 billion for 300 low-margin generics sold in the US and also took on several manufacturing plants in the country).


Bloomberg stories on risks of generic drugs has Gottlieb justifying inspection focus and strategy

Last week, Bloomberg carried a series of news features on the risks facing America's generic drug industry. One report was on how America's love affair with cheap drugs has a hidden cost; and that data, documents and interviews show how a focus on cutting prices has come with risks to consumer health.
The second feature is on the sartan impurities issue. It talks about how a heart drug made in China by Zhejiang Huahai Pharmaceutical, and taken by millions of people, was contaminated with a possible cancer-causing chemical.
The third feature was on India's culture of bending rules, and how it is challenging the FDA. The fourth feature was on the US$ 4.3 billion Fresenius SE-Akorn Inc deal that fell through over shoddy drug production. After Fresenius offered to buy Akorn, it uncovered a litany of problems.
"The takeover's collapse and the resulting courtroom battle left behind a public accounting of just how wrong things can go in the complicated process of making generic drugs. The record illustrates how investors can lose billions—and doctors and patients can lose trust in lifesaving medicines—when that process is broken," the Bloomberg feature on the failed Fresenius-Akorn deal said.
In reaction to the Bloomberg stories, the US Food and Drug Administration (FDA) commissioner Scott Gottlieb took to Twitter to justify the agency's inspection focus. Gottlieb said in a tweet: "Total generic manufacturing inspections increased meaningfully in 2017 and again in 2018. The scope and strength of our overall oversight footprint grew substantially; evidenced by a sharp rise in enforcement actions in 2017-18 that we will publish details on in the next two weeks."
Gottlieb also defended generic drugs in another tweet: "Generic drugs provide tremendous public health benefit by promoting access and affordability. They're subject to rigorous standards and are just as safe and effective as brand counterparts. Our oversight of generic manufacturing has been strengthened substantially under GDUFA."
"FDA is only as good as the data that manufacturers submit to it," David Kessler, the FDA commissioner for most of the 1990s, said in an interview to Bloomberg. "Yes, the agency can audit data, it can do inspections, but it's not going to catch everything."
In another tweet, Gottlieb said: "We're putting out data soon on our overall footprint when it comes to oversight of generic drug manufacturing; but inspections are up, so are enforcement actions related to inspectional activities, reflecting the expanding scope of our overall supervision."
In response to the story on regulatory lapses in India, Gottlieb tweeted: "…generic inspections in India have risen, but geography isn't a factor in risk-based targeting. Our inspection model more carefully calibrates ALL risk factors."



EMA asks sartan makers to review manufacturing process; Alembic accused of price gouging
The European Medicines Agency (EMA) has asked companies that make sartan blood pressure medicines (also known as angiotensin II receptor blockers) to review their manufacturing processes so that they do not produce nitrosamine impurities.
These recommendations follow EMA's review of N-nitrosodimethylamine (NDMA) and N‑nitrosodiethylamine (NDEA), which are classified as probable human carcinogens and have been detected in some sartan medicines.
Companies will have a transition period to make any necessary changes, during which strict temporary limits on levels of these impurities will apply. After this period, companies will have to demonstrate that their sartan products have no quantifiable levels of these impurities before they can be used in the EU.
For the vast majority of sartan medicines, impurities were either not found or were present at very low levels.
EMA has also established temporary limits which are based on the maximum daily intake for each impurity derived from animal studies: 96.0 nanograms for NDMA and 26.5 nanograms for NDEA.
The review estimated the highest possible cancer risk with these impurities. It concluded that if 100,000 patients took valsartan from Zhejiang Huahai (where the highest levels of impurities were found) every day for six years at the highest dose, there could be 22 extra cases of cancer due to NDMA over the lifetimes of those 100,000 patients. NDEA in these medicines could lead to eight extra cases in 100,000 patients taking the medicine at the highest dose every day for four years.
Meanwhile, a company in India has been accused of price gouging during the valsartan episode. Teva Pharmaceutical and Prinston Pharmaceutical recalled medications with valsartan API after testing revealed small amounts of a probable carcinogen. The same drugs produced by Alembic Pharmaceuticals did not show contamination, prompting the India-headquartered company to significantly increase prices.
In the wake of recalls by its competitors, Alembic trebled the price of 17 of its own formulations of valsartan in July last year. Those price hikes ranged from 329 percent to 469 percent, according to data from the healthcare analytics firm Elsevier. Later, the recall widened to include versions of the common blood pressure drug irbesartan. Alembic raised the price of its irbesartan too.
The strategy paid off — the valsartan price hike was among the primary reasons Alembic had "massive growth" in US sales from July through September, Pranav Amin, managing director of Alembic said, adding that it aims to "create a nimble supply chain that can react quickly to market opportunities".



Mylan's Advair generic, Botox rival get FDA nod; GSK bets big on oncology
After rejecting several Advair knock-offs in the past, including those from Novartis, Hikma Pharmaceuticals and Mylan, FDA finally approved Mylan's generic version of GlaxoSmithKline's blockbuster asthma treatment Advair Diskus, christened Wixela Inhub.
Mylan received approval to market its generic inhaler in three dosages for the twice-daily treatment of asthma in patients aged four years and older, the FDA said. This is the first generic drug product approval for one of the most commonly prescribed asthma and COPD inhalers in the US, where more than 26 million people are known to have asthma (including seven million children). In 2017, GSK reported revenue of about US$ 4.19 billion from Advair.
The FDA also approved Evolus Inc.'s wrinkle treatment for adult patients, which is expected to compete with Allergan's Botox.
The treatment — called Jeuveau — received FDA approval late last week, nearly eight months after the agency first rejected the application citing deficiencies in its manufacturing and chemical composition. Evolus said it plans to price Jeuveau 20 to 25 percent lower than Allergan's Botox, which generated US$ 3.5 billion in sales last year. "The wait is on" to see what kind of damage it does to Botox sales, Wells Fargo analyst David Maris said.
Meanwhile, Allergan is asking the International Trade Commission to investigate Evolus for allegedly stealing trade secrets to make its new version of the medicine.
The complaint alleged that a former Medytex (its Botox partner) employee stole trade secrets on the complex manufacturing process needed to turn botulism into a drug, as well as a sample of Medytex' strain.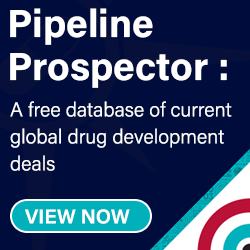 GSK buys Merck's immunotherapy drug: After announcing its US$ 5.1 billion buyout of oncology-focused Tesaro in December, GSK has made another huge bet on oncology. It is licensing Merck KGaA's next-generation immunotherapy drug (M7824) for US$ 343 million (€300m) upfront and a total possible spend of US$ 4.2 billion (€3.7 billion).
After receiving the upfront payment, Merck will become eligible for potential payments of up to US$ 569.3 (€500 million), depending on development milestones in lung cancer drug M7824 (or bintrafusp alfa). Merck could also get up to a further US$ 3.3 billion (€2.9 billion), depending on commercial milestones.



To accelerate generic competition, USP unveils generic access plan
USP, short for United States Pharmacopeial Convention, announced its Generics Access Plan last week, as part of its collaboration with the FDA to better facilitate generic drug competition.
The plan will help increase access to medicines by facilitating generics competition through new and revised quality standards and related activities, including collaborations with the FDA and others. "USP standards can help protect the quality of medicines, such as by assessing their identity, strength, purity and dissolution," a statement said.
USP, a scientific non-profit, develops public quality standards which apply to drug products sold in the US. These standards provide generics manufacturers around the world with publicly available requirements and testing methods, as well as expectations for quality, which can help them develop generic versions of off-patent drugs.
"Millions of Americans have benefitted from generic medicines and in just the last 10 years US$ 1.5 trillion have been saved, yet there are still many off-patent medications that have few or no generic alternatives," Ronald T. Piervincenzi, CEO of USP said. "We must close this gap, which is why USP is committed to doing our part by developing new public standards and processes, working with the FDA and others to facilitate greater access to important drug therapies."
USP's Generics Access Plan can help increase patient access to medicines by facilitating competition through new and revised standards, training and education, and collaborations with the FDA, industry representatives and others. The plan includes developing and updating quality standards supporting FDA's Drug Competition Action Plan (DCAP) priorities, including FDA's list of off-patent drugs for which generic alternatives are not available on the market.
FDA to improve utility of Orange Book: For generic drug companies, one of the most fundamental and crucial tools in planning their development efforts is the FDA publication — Approved Drug Products with Therapeutic Equivalence Evaluations Publication (commonly known as the Orange Book). This is a list of drug products approved by the FDA under the Federal Food, Drug, and Cosmetic Act. It includes information about patents and their exclusivity and identifies whether a drug is currently being marketed or has been discontinued.
In order to maintain an up-to-date Orange Book, the FDA announced several new steps to ensure that it provides the highest benefit to patients and providers, and generic drug developers. This includes a new draft guidance that provides approved drug application holders with clarity on the specific categories and descriptions of the information they're required to share with the FDA on the marketing status for their brand and generic drugs and how to provide it in a timely and consistent manner.
"We want to make sure it provides as much utility as possible to aid manufacturers as they allocate resources towards the development of new generic drug products," Gottlieb said.
Calling the Orange Book update a "transparency initiative," FDA expects this undertaking will provide greater certainty around timing of market entry and enable more informed decisions.
The PharmaCompass Newsletter – Sign Up, Stay Ahead
Feedback, help us to improve. Click here
Image Credit : #Phisper Infographic by SCORR MARKETING & PharmaCompass is licensed under CC BY 2.0
" The article is based on the information available in public and which the author believes to be true. The author is not disseminating any information, which the author believes or knows, is confidential or in conflict with the privacy of any person. The views expressed or information supplied through this article is mere opinion and observation of the author. The author does not intend to defame, insult or, cause loss or damage to anyone, in any manner, through this article."
Read More