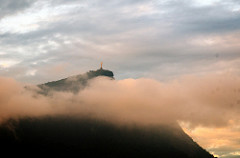 ×
This week, Phispers brings you the latest on the Ranbaxy-Daiichi and Merck-Gilead cases. There is also news on Medtronics, which faces a whistleblower lawsuit. And Valeant, which has come under the scanner for allegedly defrauding insurers. Our compliance roundup updates you on companies across the world that faced regulatory action recently.
Singapore court's 373-page order reveals how Ranbaxy withheld information from Daiichi
Last week, a report in The Indian Express brought to light how Ranbaxy deliberately withheld information from Japan's Daiichi Sankyo in the Ranbaxy-Daiichi case.
The information was based on a copy of the Singapore International Arbitration Centre's (SIAC) order, passed in April 2016. The former owners of Ranbaxy – Malvinder Singh and Shivinder Singh – face a penalty of Rs 35 billion (US $ 523 million) and have until August 22 to challenge the SIAC order.
The information implicates the Ranbaxy top brass in a "in a slew of irregularities, from fraud to falsehood." In over 373 pages, the SIAC order lays out what it calls "the path of deception that Ranbaxy took and how it kept Japan's Daiichi Sankyo — which bought Ranbaxy in 2008 for Rs 198 billion (US $ 2.96 billion) — in the dark even a year after its purchase".
The SAIC order was based on a 2004 Self-Assessment Report (SAR) prepared by the then head of research and development of Ranbaxy, Rajinder Kumar, for the company's internal use. The contents of an internal report were not shared with Daiichi. The SAR listed over 200 drugs, including antiretroviral drugs for treating AIDS patients, for which Ranbaxy allegedly used fabricated data to bag approvals from regulators and authorities of more than 40 countries.
Compliance roundup: Chinese, Indian, American and Spanish firms in compliance troubles
Notice of non-compliance to Artemis Biotech: Artemis Biotech, a division of Themis Medicare in India, received a notice of non-compliance from European regulators. According to the regulators, the company had violated basic principles of data integrity within its instrument laboratory. And the relevant GMP data was outside the control of the quality management system.
As an outcome of the inspection, the Certificates of Suitability (CEPs) granted for popular cholesterol lowering ingredient – simvastatin – have been suspended. Just three months ago another Indian manufacturer – Krebs Biochemicals & Industries – had its CEPs suspended for the same product.
Alcor found to have unsuitable facilities: A Spanish manufacturer – Alcor SL – that manufactures liquid syrups for use in Spain was found not to have suitable facilities, personnel and materials to ensure proper compliance with GMP during an inspection in June this year. Although the company responded with a corrective action plan, it was found "insufficient".
Claris recalls injections in the UK: Indian manufacturer Claris Lifesciences recalled Furosemide injections in the United Kingdom as they had been inadvertently distributed in the country. The product was intended for sale in Australia.
FDA's warning letters to Zhejiang Medicine, Concept Products: While there was activity in Europe, the FDA issued a warning letter to Zhejiang Medicine (Xinchang Pharmaceutical Factory), a manufacturer of antibiotics like levofloxacin, daptomycin and vancomycin, for data integrity violations.
Laboratory personnel were found "disguising testing". The personnel were conducting unofficial testing that was being recorded in separate 'R&D' folders before conducting the officially reported sample analyses.
Analysts were also found signing and dating microbiological testing laboratory worksheets five days before the test results were available and backdating laboratory worksheets for impurities and content testing by four days.
The FDA also issued a warning letter to a Chinese manufacturer, Concept Products Limited, for "significant violations of cGMP regulations for finished pharmaceuticals". It placed yet another Indian company Laxachem Organics and Chinese firm Yangzhou Hengyuan on import alert.
Warning letter to Noven: A US-based patch manufacturer – Noven Pharmaceuticals – received a warning letter over quality concerns uncovered in its transdermal drug delivery systems (TDDS) such as Minivelle and Daytrana.
The FDA expressed concerns over the scientific soundness of the company's measurement method since the FDA stated that "your unsound methods could be masking product failures" and leading "to product detachment, expose the drug to other people, and other safety issues."
Now, Merck has to pay Gilead's US $ 200 million legal fee
In March this year, Merck had won a legal dispute over sofosbuvir, the API in Gilead's multibillion-dollar drugs Sovaldi and Harvoni. The federal jury had ordered Gilead to pay Merck US $ 200 million in damages for infringing on patents for the hepatitis C drugs.
But in June, the US Dristrict Judge Beth Labson Freeman threw out Merck's victory and snatched back the US $ 200 million Merck had been awarded. Last week, the same judge added insult to Merck's US $ 200 million-injury. Freeman said Gilead was entitled to relief from legal fees it had incurred while defending its case.
Merck has been handed a US $200 million bill for Gilead's legal fees. Merck now intends to appeal in the case, saying the judge's ruling "does not reflect the facts of the case."
FDA launches improved web-based version of its Orange Book
This week, the US Food and Drug Administration (FDA) launched an improved web-based version of its Orange Book – a publication on drugs approved on the basis of safety and effectiveness. The Orange Book is widely used by doctors and by the regulatory community for identifying which drug products are substitutable for one another. The improved Orange Book has an updated design and has more user-friendly search options
Formerly known as the Approved Drug Products with Therapeutic Equivalence Evaluations, the Orange Book had first appeared as a published list in 1980. It came online in 1997.
Valeant allegedly defrauded insurers, may be under criminal investigation
In one of the most serious probes faced by Valeant Pharmaceuticals, the Canada-headquartered company may be under criminal investigation over allegations that it defrauded insurers by hiding its ties with a mail-order pharmacy – Philidor – that boosted its sales.
Prosecutors are probing whether Philidor made false statements to insurers about its ties with Valeant, while helping patients get coverage for the higher-priced Valeant drugs. According to a report published in The Wall Street Journal, criminal charges are likely to be levied against former Philidor executives and against Valeant as a company.
The relationship between Philidor and Valeant has been under the scanner since October 2015, when questions were raised about Valeant's accounting.
Novartis to expand capacity of monoclonal antibody plant in Europe
Novartis is investing US $ 100 million to expand its monoclonal antibody (mAb) capacity at a plant in Europe. The Swiss drugmaker has committed about US $ 1 billion to boost its biosimilar production in order to emerge a leading player in biosimilars. Novartis is beginning work on the mAb project that will boost capacity by 70 percent at the Novartis biotechnology center in Huningue, France.
Meanwhile, the company has acknowledged that employees in South Korea may have been involved in rebate trickeries. But it says an investigation of similar accusations in Turkey uncovered no problems. In Turkey, Novartis considers the matter closed.
In April, a prosecutor in Turkey had reportedly opened an investigation after receiving a copy of an email sent by an anonymous whistleblower to Novartis CEO saying the unit there paid consultants US $ 290,000 in 2013 and 2014 to win about US $ 85 million in business from government hospitals.
Matters in South Korea are a lot serious. In South Korea, prosecutors want the government to suspend the company's operations there after they indicted half-dozen executives for issuing improper rebates.
German watchdog criticizes efforts to accelerate new drug approvals
Germany's cost-effectiveness watchdog – the German Institute for Quality and Efficiency in Health Care – has criticized an effort by European regulators to accelerate approval for new medicines based on limited evidence. These concerns come at a time when regulators on both sides of the Atlantic are looking for new approaches to fulfill unmet medical needs through faster approval of drugs.
Adaptive pathways approach is a term used to describe a method for jumpstarting drug approvals for select patient populations. Two years ago, the European Medicines Agency (EMA) had launched a specific pilot program in this direction. However, the German watchdog maintained that the EMA failed to make its case that this approach for approving drugs can make a demonstrable difference.
Medtronic faces whistleblower lawsuit for using devices under false pretenses
Medtronic, a major medical device manufacturer, is facing a whistleblower lawsuit that claims it sought FDA approval for its devices under false pretenses. The devices were being regularly used for a purpose they weren't intended to be used by the regulators.
According to Dr. Vikas Saini, president of the Lown Institute, a Boston healthcare think tank, who has been following the case, the devices had been labelled 'not for cervical spine use'. "Yet, in everything about them, including emails from their marketing folks, it makes clear that they were meant to be and were used in the cervical spine," Saini said.
Medical devices are lightly regulated by the FDA. Once cleared by the FDA, physicians used medical devices however they deem fit.
Questions being raised on health of Clinton, Trump
Donald Trump and Hillary Clinton are two of the oldest presidential candidates in the US history. While Clinton's doctor certified that she "is in excellent physical condition" and Trump's physician declared he would be "the healthiest president – ever", these testaments are not being taken seriously in the absence of detailed medical records.
Both Trump's and Clinton's doctors released brief assessments of their health recently. Television host Sean Hannity has aired a series of segments on Fox that cast doubts on Clinton's health. Democrats, on the other hand, have been questioning Trump's mental health. One congresswoman recently suggested he should undergo a "mental fitness test."
The PharmaCompass Newsletter – Sign Up, Stay Ahead
Feedback, help us to improve. Click here
Image Credit : Cristo nas nuvens by Rodrigo Soldon is licensed under CC BY 2.0
" The article is based on the information available in public and which the author believes to be true. The author is not disseminating any information, which the author believes or knows, is confidential or in conflict with the privacy of any person. The views expressed or information supplied through this article is mere opinion and observation of the author. The author does not intend to defame, insult or, cause loss or damage to anyone, in any manner, through this article."
Read More