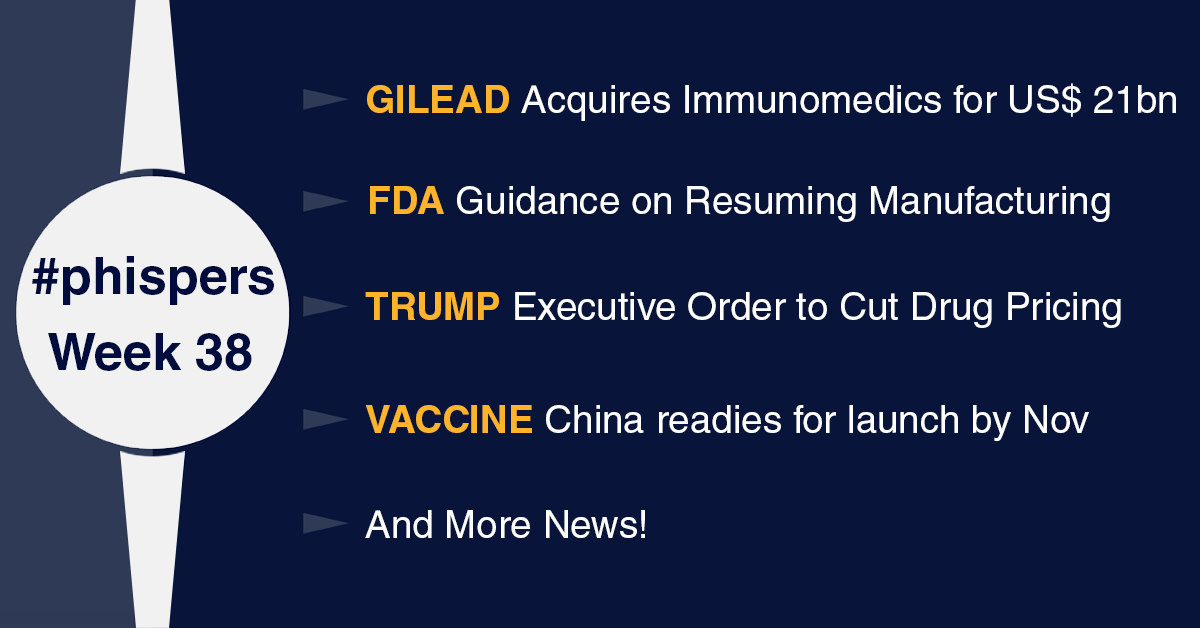 Gilead acquires Immunomedics for US$ 21 billion; FDA issues guidance on resuming normal manufacturing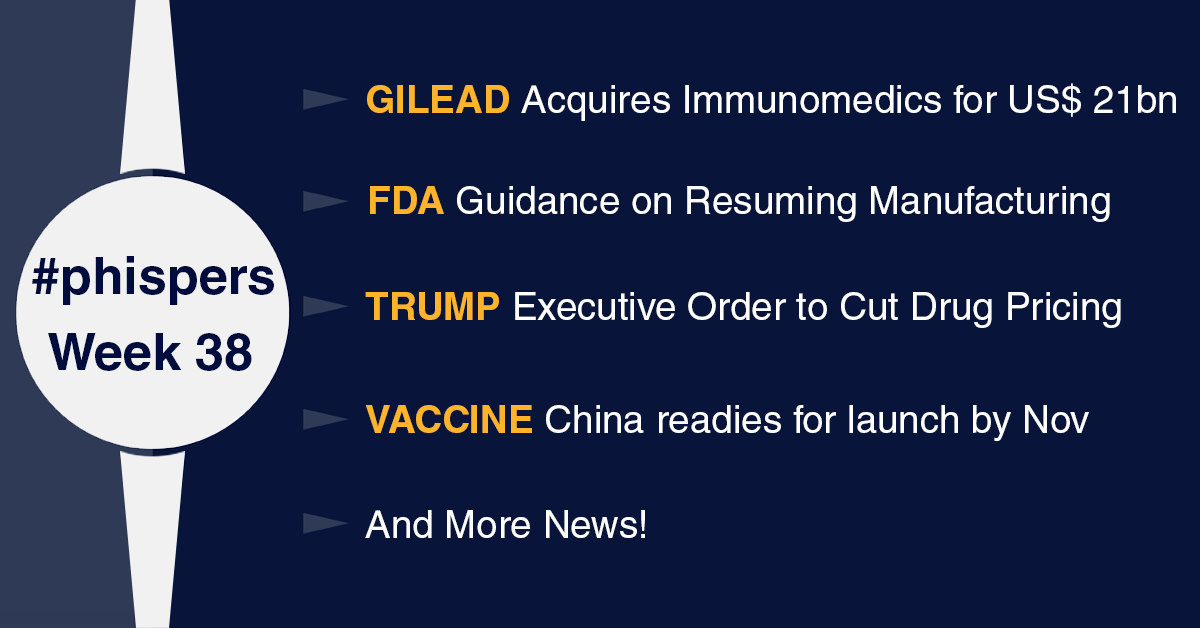 ×
This week, Phispers brings you news of two deals in the antibody drug conjugates (ADCs) space.
While Gilead bought cancer drugmaker Immunomedics for US$ 21 billion for its ADC drug Trodelvy, Merck got into a deal with Seattle Genetics to develop its ADC breast cancer drug — ladiratuzumab vedotin.
In Covid treatments, Eli Lilly's antibody drug has shown to reduce the rate of hospitalization for patients recently diagnosed with mild-to-moderate symptoms of Covid-19 in a phase 2 trial.
Meanwhile, the FDA issued guidance on resuming normal operations.
In vaccine updates, we have plenty of news from the UK, China, Germany and India.
Notably, AstraZeneca resumed clinical phase 3 trials of its vaccine candidate, and China said it may be able to deliver a vaccine by November or December.
In the US, in a pre-election bid to drastically lower drug prices, President Trump issued a bold new executive order that links them to prices in other countries.
Gilead to buy cancer drugmaker Immunomedics for US$ 21 billion
In July this year, PharmaCompass had published its mid-2020 recap of new drug approvals by the US Food and Drug Administration (FDA) and the European Medical Agency (EMA). The top drug on that list was Gilead's remdesivir, which had received an emergency use authorization from the FDA. Though the drug is still under clinical evaluation, Gilead has been manufacturing and selling the drug across the world as a treatment against Covid-19. The third drug on the list (based on its estimated sales) was Immunomedics' Trodelvy.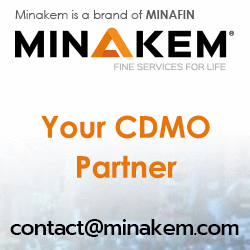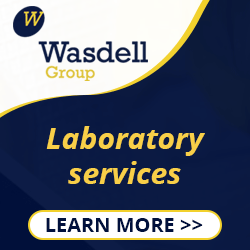 Trodelvy (sacituzumab govitecan-hziy) was granted an accelerated FDA approval in April this year for the treatment of triple-negative breast cancer in patients who received at least two prior therapies for metastatic disease. Such tumor types account for 15 to 20 percent of breast cancers. The current forecast for Trodelvy sales is US$ 2.151 billion by 2026.
In a big move this week, Gilead acquired biotech company Immunomedics Inc for US$ 21 billion. The transaction is expected to close in the fourth quarter of 2020, the companies said. It will strengthen Gilead's cancer portfolio and add another potential blockbuster to it.
Immunomedics plans to submit a supplemental Biologics License Application (BLA) to support full approval of Trodelvy in the US over the next quarter. According to a statement, Immunomedics is also on track to file for regulatory approval of the drug in Europe in the first half of 2021.
Moreover, ongoing studies are also evaluating the potential of Trodelvy as a treatment for non-small cell lung cancer and other solid tumor types.
Merck, Seattle Genetics ink US$ 4.5 billion deal to develop breast cancer drug
Antibody-drug conjugates (ADCs) surely seem to be the flavor of the day. While Gilead was signing the deal with Immunomedics for its ADC Trodelvy, Merck was doing quite the same. It signed a deal with Seattle Genetics to develop its ADC — ladiratuzumab vedotin.
News of this deal came within hours of Gilead's announcement of its acquisition of Immunomedics.
Merck plans to take equity stake and pay nearly US$ 4.5 billion in a series of deals with Seattle Genetics. It will pay US$ 600 million and make a US$ 1 billion investment in Seattle Genetics in return for the chance to embark on a joint development program. In addition, Merck has committed up to US$ 2.6 billion in milestones.
Merck and Seattle Genetics have worked together in the past. A few years ago, the two companies began exploring the effect of combining the ADC, ladiratuzumab vedotin, and Keytruda in a phase 1/2 breast cancer trial. Ladiratuzumab vedotin performed particularly well when combined with Keytruda in an early-stage study. Having seen early efficacy data, Merck has decided to play a bigger role in the program.
FDA issues guidance on resuming normal manufacturing operations
Last week, the US Food and Drug Administration (FDA) issued a new temporary guidance for drug and biologics manufacturers. It recommends drug makers to return to normal production operations during the pandemic.
"This guidance provides recommendations to help manufacturers prioritize products as they resume normal operations and as they remediate current good manufacturing practice (CGMP) activities that were necessarily delayed, reduced, or otherwise modified during the public health emergency in order to maintain production and the drug supply," FDA said.
In June this year, FDA had issued a guidance document on GMP considerations for responding to Covid-19 infection in employees working in drug and biological products manufacturing.
The guidance issued this month also points to a procedural guidance made final in 2011. It says manufacturers of drugs and biologics "whose production activities deviated from CGMP during the pandemic to date should include an assessment of those actions as part of their risk management approach". Manufacturers should give highest priority to those drugs or biologics that are in shortage, or that might be vulnerable to shortage, it adds.
Meanwhile, AbbVie has begun asking US-based teams to return to office. The company told employees that working at the office is a "critical part of our collaborative cross-functional culture."
According to a report published by CNBC, several employees feel pressured to come into the office, even though they don't feel safe commuting to the office or working with colleagues in person.
Need to bring manufacturing back to US, says Hahn: The commissioner of the FDA, Stephen M. Hahn, and Anand Shah, deputy commissioner for medical and scientific affairs at the FDA, wrote in an op-ed for CNBC that action to "onshore America's critical medical supply chain and modernize infrastructure for life sciences manufacturing is long overdue. Even prior to the pandemic, our supply chain was under pressure."
Over 70 percent of the facilities that are registered to or can produce active pharmaceutical ingredients and over 50 percent that manufacture finished dosage forms for pharmaceuticals are located outside the US. "Our foreign dependency has serious potential consequences including vulnerability to drug shortages. We've seen the effects of this firsthand during Covid-19…," they said, adding that Covid-19 is an overdue reminder for medical manufacturing to return to the US.
Trump's bold new executive order cuts drug pricing for seniors
On Sunday, the US President Donald Trump released an executive order that would drastically cut how much Medicare pays for virtually all drugs taken by seniors in the country. This is seen as the boldest move Trump has taken since he became the president.
"My Most Favored Nation order will ensure that our Country gets the same low price Big Pharma gives to other countries. The days of global free-riding at America's expense are over," Trump said in a Twitter post.
While an earlier version of this policy released on July 24 would have applied to only Medicare's Part B drugs, which are administered in doctors' offices, the new version also applies to Part D drugs, which are sold in pharmacies. Medicare, the government healthcare program for seniors, is currently prohibited from negotiating the prices it pays to drugmakers.
The order comes less than two months before the presidential elections on November 3.
Though the policy will drastically cut drug prices for seniors, it will also result in the loss of billions of dollars in revenue for the drug industry.
Expectedly, the industry criticized the order. Trade group Pharmaceutical Research and Manufacturers of America (PhRMA) termed it "a reckless attack on the very companies working around the clock to beat Covid-19."
However, it's unclear if Trump can implement the policy before the end of his current term. The Trump administration still hasn't released formal regulations to implement the policy which typically takes months, if not years.
Moreover, the new executive order is ridden with complexities. A tweet by an industry person said the new executive order affects CMS payment (drug reimbursement), not drug prices.
Eli Lilly's Covid antibody drug shows early benefits for patients in phase 2 trials
On Wednesday, Eli Lilly released phase 2 results from its antibody drug trial. The drug — LY-CoV555 — has shown to reduce the rate of hospitalization for patients recently diagnosed with mild-to-moderate symptoms of Covid-19.
The drug is a monoclonal antibody, which the industry sees as one of the most likely technologies to help treat Covid-19. The body uses this manufactured version of the antibody as part of its response to a virus.
Lilly is developing the drug along with biotechnology firm Abcellera Biologics Inc, a closely held Canadian biotechnology company. It tested three doses of its antibody against a placebo in a trial enrolling about 450 patients recently diagnosed with mild to moderate Covid-19. The middle dose — 2,800 mg — met the trial's primary goal of significantly reducing patients' levels of SARS-CoV-2 (the virus that causes Covid-19) after 11 days. Other doses did not meet that goal.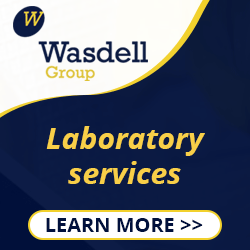 The drug also appeared to reduce patients' odds of ending up in the hospital. "This is extremely exciting, and maybe a pivotal moment in the fight against Covid-19," said Daniel Skovronsky, Lilly's chief scientific officer. Skovronsky said Lilly will share the results with regulators such as the US Food and Drug Administration and hopes to have discussions about a possible emergency use authorization (EUA).
The antibody led to no serious side effects, Lilly said, and adverse reactions were similar among patients regardless of whether they received the placebo or any dose of LY-CoV555.
The results have not been peer reviewed and came from an interim analysis of an ongoing study.
Lilly is conducting larger tests of the antibody.
However, analysts were quick in highlighting some odd points about the data. They pointed out that the numbers are small, and it would take a much larger trial to detect what the actual relative rate of hospitalizations is among the groups.
Vaccine update: Astra restarts trial; China woos nations as it gets ready to launch shot by Nov
After briefly pausing the phase 3 clinical trial of its experimental coronavirus vaccine last week, the University of Oxford and AstraZeneca resumed trial of the candidate on Saturday. The trial had been paused to probe a "potentially unexplained illness" in one of the participants.
Oxford said the independent review is over and that the trial can recommence on the recommendations of both the independent safety review committee and the Medicines Health Regulatory Authority.
In a Reuters report dated September 10, AstraZeneca's CEO, Pascal Soriot, had said the company should still know by year-end whether its experimental vaccine protects people against coronavirus, as long as it is cleared to resume trials soon.
Oxford said it remains "committed to the safety" of its participants. "It's very common, actually, and many experts will tell you this," Soriot said, adding: "The difference with other vaccine trials is, the whole world is not watching them, of course. They stop, they study, and they restart."
Hahn doesn't plan to overrule career scientists: FDA commissioner Stephen Hahn has said he has "no intention" of overruling career scientists at the agency on an approval of a coronavirus vaccine, even though he has the authority.
"I can tell you throughout this pandemic, throughout my tenure as commissioner, I have not reversed a decision by the career scientists on medical products. And I have no intention of doing that now," Hahn said. "I have complete and absolute confidence in the scientists at the FDA and the decision-making that they have here," he added.
Meanwhile, eight senior career civil servants who direct the work of the various centers at the FDA, said in an opinion piece published in USA Today that they are committed to making decisions guided by the best evidence. "Our approach has been and must remain the gold standard that all can rely upon," they said.
The officials — Patrizia Cavazzoni, Peter Marks, Susan Mayne, Judy McMeekin, Jeff Shuren, Steven Solomon, Janet Woodcock and Mitch Zeller — said they care deeply about the agency, its mission, and its people.
Chinese shot by Nov; country unleashes diplomatic charm offensive:
An official with the Chinese Centre for Disease Control and Prevention (CDC) has said Covid vaccines being developed in China
may be ready for
use by November or December.
China has four Covid-19 vaccines in the final stage of clinical trials. At least three of those have already been offered to essential workers under an emergency use program launched in July.
An article published in The New York Times says that China is using the prospect of discovering a vaccine for Covid-19 "in a charm offensive" to repair strained diplomatic ties and bolster engagement with other countries.
Amongst countries that will have China's favor are the Philippines, Latin America, Bangladesh, and Caribbean Nations. While the Philippines will have quick access to a Chinese Covid-19 vaccine, Latin American and Caribbean nations will receive US$ 1 billion in loans to buy the medicine. Bangladesh will get over 100,000 free doses from a Chinese company.
China's ability to develop and deliver vaccines and help poorer countries would send out a strong signal about the rise of China in the post-pandemic global order.
"People are very willing to take a Chinese vaccine," said Ghazala Parveen, a senior official at the National Institute of Health in Pakistan, where two Chinese vaccine makers are conducting trials. "In fact, we are being asked by people to have the vaccine ready as soon as possible."
'There won't be enough Covid vaccines until 2024': Adar Poonawalla, CEO of the world's largest vaccine manufacturer — Serum Institute of India (SII) — has said there won't be enough Covid-19 vaccines available in the world till 2024 at the earliest.
"It's going to take four to five years until everyone gets the vaccine on this planet," he told Financial Times.
Poonawalla said chances are that a Covid vaccine may be ready by the first quarter of 2021. He has estimated that if the Covid-19 shot is a two-dose vaccine — such as measles or rotavirus — the world will need 15 billion doses.
SII has partnered with five international drug firms, including AstraZeneca and Novavax, to develop a Covid-19 vaccine. It has also committed to producing one billion doses, of which it has pledged half to India. Moreover, SII may also partner with Russia's Gamaleya Research Institute to manufacture the Sputnik vaccine.
Germany not to take risky shortcuts: The head of Germany's vaccine regulator has said the first vaccine approvals could come at the end of 2020 or in early 2021. According to a Reuters report, Klaus Cichutek, head of the Paul Ehrlich Institute, said regulators would not be less thorough than usual while evaluating applications for approval of Covid-19 vaccines.
Germany's Research Minister Anja Karliczek said the country will not take risky shortcuts in developing the Covid-19 vaccine. Even when the world is waiting for a vaccine, we won't take risky short-cuts here," Karliczek said.
The PharmaCompass Newsletter – Sign Up, Stay Ahead
Feedback, help us to improve. Click here
Image Credit : #Phisper Infographic by SCORR MARKETING & PharmaCompass is licensed under CC BY 2.0
" The article is based on the information available in public and which the author believes to be true. The author is not disseminating any information, which the author believes or knows, is confidential or in conflict with the privacy of any person. The views expressed or information supplied through this article is mere opinion and observation of the author. The author does not intend to defame, insult or, cause loss or damage to anyone, in any manner, through this article."
Read More