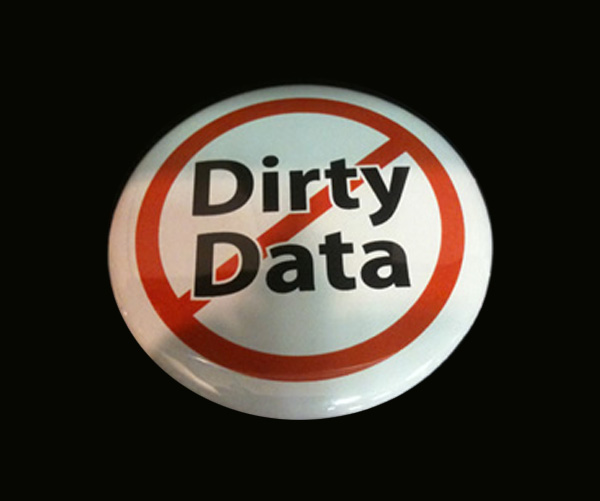 ×
In April last year, German drugmaker Fresenius Kabi had agreed to acquire Akorn, a manufacturer and marketer of prescription and over-the-counter pharmaceutical products based in the US, for approximately US$ 4.3 billion. The transaction was expected to close in early 2018.
Fresenius' CEO Stephan Sturm now says the German drug major may back out of its planned acquisition of Akorn if an independent probe into data integrity at Akorn yields evidence of wrongdoing.
On Monday, Fresenius said it was conducting an independent investigation "using external experts, into alleged breaches" at Akorn of the US Food and Drug Administration's (USFDA) data integrity requirements relating to product development.
Strum also mentioned that if the allegations (of breaches into data integrity) prove to be untrue, the company will go ahead with the acquisition as planned.
"To date, the company's investigation has not found any facts that would result in a material impact on Akorn's operations and the company does not believe this investigation should affect the closing of the transaction with Fresenius," Akorn said in a statement.
Akorn shares plummeted by over 30 percent in after-market trading. Akorn has also been burdened by supply disruptions and competition for a range of products such as ephedrine injection for low blood pressure under anesthesia and lidocaine anesthetic ointment.
With the acquisition of Akorn, Fresenius hopes to get a stronger foothold into the US, with access to a network of retail pharmacies and outpatient clinics as well as hospitals where it has traditionally marketed its products. The acquisition will also complement Fresenius' Kabi medicines unit, which specializes in intravenous drugs.



Akorn's questionable compliance record
While the exact nature of observations into Akorn's product development processes have not been published, an FDA inspection conducted in April 2017 at Akorn's Decatur (Illinois) facility found particle contamination in washed vials. Although the FDA investigator shared his concern with an Akorn vice president, the company went ahead and released the vials for manufacture of the drug product.
Earlier, Akorn's plan to expand its operations to India had backfired when one of the plants it had acquired was placed on FDA's import alert list in 2015. Three years later, the plant is still on FDA's import alert list. It has also not paid its GDUFA fee for FY 2018, indicating that the plant is unlikely to produce generic drugs for the US market.



Fresenius' long drawn battle with data-integrity
In 2008, Fresenius had acquired a 73 percent stake in India's largest anti-cancer drug maker, Dabur Pharma. In 2013, its API manufacturing site received a warning letter from the USFDA over data-integrity concerns. And once again, in December 2017, Fresenius' API plant received a warning letter for data-integrity concerns.
Investigators found employees had halted and invalidated HPLC (high-performance liquid chromatography) analyses nearly 250 times when they believed the tests were going to end with out-of-specification (OOS) results.



FDA issues warning letter to Alchymars ICM in India
A September 2017 inspection by the USFDA at Alchymars ICM SM Private Limited in India uncovered that the firm "was falsifying laboratory data". During the inspection, the FDA investigator found that an analyst reported far fewer colony-forming units (CFU) in a water sample than those observed on the plate by the investigator.
The FDA raised serious concerns as Alchymars uses the water to manufacture APIs intended for use in sterile injectable dosage form drug products.
The FDA investigator also found damaged product contact surfaces and observed that the firm's quality unit did not thoroughly investigate customer complaints. The company received complaints about black spots in finished API and OOS results for moisture content. In each case, the company classified the complaint as "minor and unjustified" without a thorough review.
The FDA also raised objection with regard to the equipment washroom which "was found in a filthy condition" and that the firm failed to "provide personnel with adequate clean washing and toilet facilities".
In the warning letter, the FDA highlighted that some of the observations were repeat deviations from a previous inspection which was conducted in February 2015.
Alchymars is part of a group of companies and the factory is controlled by Trifarma in Italy, a company which was cited by the FDA for data-integrity violations in 2014.



Our view
Recent cases, such as Daiichi's catastrophic acquisition of Ranbaxy, Teva's problems with Rimsa in Mexico, Baxter's challenges with Claris and Mylan's struggles with Agila tell us that for the pharma company that is making the acquisition, data integrity challenges lead to a sticky situation.
We view Fresenius' independent investigation into data-integrity issues at Akorn in the backdrop of some of the M&A fiascos mentioned above.
Fresenius' reliance on such an investigation goes on to prove how learnings on quality violations in manufacturing operations have taken centerstage in pharmaceutical corporate decision making.
The PharmaCompass Newsletter – Sign Up, Stay Ahead
Feedback, help us to improve. Click here
Image Credit : Dirty Data, just say NO! (Artist unknown) by Duncan Hull is licensed under CC BY 2.0
" The article is based on the information available in public and which the author believes to be true. The author is not disseminating any information, which the author believes or knows, is confidential or in conflict with the privacy of any person. The views expressed or information supplied through this article is mere opinion and observation of the author. The author does not intend to defame, insult or, cause loss or damage to anyone, in any manner, through this article."
Read More