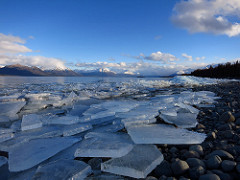 ×
This week, Phispers has details on the Amneal-Impax merger and an update on Allergan's alleged 'Mohawk tribe' ploy to delay the launch of generics for its blockbuster eye drug Restasis. While data-integrity concerns emerged at Claris in India, which was acquired by Baxter for US$ 625 million in December last year; veterans and relatives of soldiers in the US sued five pharma companies over an allegation of bribery that funded terrorism in Iraq. Meanwhile, USFDA cleared the second CAR T-cell cancer therapy; and Reckitt Benckiser made changes to its consumer health unit, while continuing to eye Pfizer's OTC range.
Allergan's Mohawk tribe deal receives a blow; is it likely to breakup soon?
Last month, PharmaCompass had reported how Allergan had agreed to transfer the patents on its blockbuster eye drug Restasis to the Saint Regis Mohawk Tribe in the United States. This was seen as Allergan's ploy to prolong the launch of Restasis generics. As part of the agreement, the tribe received a one-time payment of US$ 13.75 million and possible annual royalties of about US$ 15 million.
Last week, Allergan received a major blow when a US district court pronounced four of its patents covering Restasis as invalid.
The court also raised questions on Allergan's decision to transfer the patents to the native American tribe. "Sovereign immunity should not be treated as a monetizable commodity that can be purchased by private entities as part of a scheme to evade their legal responsibilities," US Circuit Judge William Bryson wrote in the order on the agreement between Allergan and the Mohawk tribe.
Mylan had termed the move by Allergan "a sham" and said that it was merely an attempt to evade generic competition for a longer period of time.
On transferring the Restasis patents to New York state's Mohawk tribe, Allergan had claimed that the group's status as a sovereign nation meant the patents could not be reviewed by the US patent office.
Meanwhile, an Endpoints News report quotes Ronny Gal, an analyst with Sanford C. Bernstein & Company, as saying that "if 2018 does not go well, splitting the company will become a real option" for Allergan CEO Brent Saunders. Gal apparently chatted with Saunders on the matter, who in turn said the discussion is premature. But Gal is of the view that Saunders has "given it some thought".
Meanwhile, the Mohawk tribe filed lawsuits against Microsoft and Amazon claiming patent infringement. The tribe is a co-plaintiff with a small tech firm called SRC Labs, which claims that Microsoft and Amazon have been infringing its patents on data processing technologies for years. SRC Labs and the tribe are seeking damages and royalties. SRC transferred the patents to the tribe in early August, a month before the Mohawk tribe's partnership with Allergan made headlines.
After being acquired by Gilead, Kite's CAR T-cell therapy gets FDA nod
After approving Novartis' Kymriah — the highly personalized cancer treatment known as CAR T-cell therapy (CAR is short for chimeric antigen receptor) last month — the US Food and Drug Administration (USFDA) approved yet another revolutionary cancer treatment last week.
This second CAR T-cell therapy, known as Yescarta, treats a type of blood cancer called aggressive B-cell non-Hodgkin lymphoma.
The one-time infusion CAR T-cell therapy is made by California-based Kite Pharma, which was acquired by Gilead Sciences for US$ 11.9 billion in August this year. Yescarta will be priced at US$ 373,000, while Novartis' Kymriah costs US$ 475,000.
The Yescarta treatment is for adults with certain types of large B-cell lymphoma who have not responded to or who have relapsed after at least two other kinds of treatment, such as chemotherapy and bone-marrow transplants. This therapy removes a person's cells, reengineers them and then puts them back in their body to attack cancer cells.
In late August, the FDA had cleared Kymriah — the first CAR T-cell therapy, which is designed for children and young adults whose leukemia doesn't respond to standard treatments. About 600 patients in the US fall into that category every year.
Lawsuit alleges pharma bribes funded terrorism in Iraq
In the US, several veterans and relatives of soldiers killed or wounded in Iraq between 2005 and 2009 sued five drug and medical equipment makers last week and accused them of funding an Iraqi terrorist militia that killed hundreds of American soldiers following the 2003 US-led invasion.
The lawsuit names parent companies and subsidiaries of AstraZeneca, General Electric, Johnson & Johnson, Pfizer and Roche Holding.
The civil lawsuit was filed in federal court in Washington and accuses the multinationals of routinely bribing Iraqi Ministry of Health officials to win drug contracts when the office was controlled by the anti-American Mahdi Army. The 203-page suit, filed on behalf of 108 plaintiffs, seeks to hold the drug companies responsible for the deaths and injuries of US service members.
According to the lawsuit, these drug giants were not only filling purchasing orders but offering substantial kickbacks and free medication, even as they were aware that they were in business with a group of terrorists engaged in violence against US interests and Americans. According to the lawsuit, such payments were in violation of the Anti-Terrorism Act.
Amneal, Impax merge to create fifth largest generic drugmaker in US
Last week, Amneal Pharmaceuticals merged with Impax Laboratories in an all-stock deal. The merger comes at a time when speedy approvals of generic drugs by the US FDA has increased competition in the sector, mounting pressure on smaller generic drug makers such as Impax. The deal would make Amneal the fifth-largest generics player in the US.
Through this merger, Impax shareholders will get 25 percent of the new company—which will take Amneal's name and have an expected value of US$ 6.4 billion. Amneal's owners will control the rest.
Expectedly, the Impax shareholders weren't too thrilled with the news — the stock plummeted 12 percent after the deal was announced.
Besides, there's reason to be concerned. The last big deal in the generics industry — Teva's US$ 40.5 billion buyout of Allergan's generics unit—has landed the Israeli generic giant in a mess. Debt-ridden Teva has since reported an earnings miss, a reduced guidance, layoffs, cost-cutting measures and divestments.
The Amneal-Impax deal will create a more diversified company with "one of the industry's leading high-value generic product pipelines and a growing specialty business," Impax CEO Paul Bisaro said in a statement. Bisaro, who was formerly an executive at Allergan Plc, would be the CEO of the new publicly-listed entity.
The combined company will have a diverse pipeline with more than 300 products either filed with the FDA or in active stages of development, analysts said. The deal is expected to generate double-digit revenue and earnings growth in the next three years.
Reckitt makes changes to its consumer health unit; eyes Pfizer's OTC range
Since December 2015, there have been talks about Reckitt Benckiser eyeing Pfizer's over the counter (OTC) unit. And if news reports are to be believed, it is preparing a bid for the unit, if it comes up for divestment.
Moreover, the British household goods company is making some big changes to its consumer health operations. Reckitt Benckiser is splitting its business into two units, one of which will be dubbed RB Health. The other one will comprise the recently acquired Mead Johnson nutrition business, and will have its own management team, under CEO Rakesh Kapoor (who will serve as its president).
During the company's third-quarter earnings calls, Kapoor said the new consumer unit (RB Health), with revenues of around US$ 7.5 billion (amounting to 60 percent of the group's top-line), "will be a global leader in consumer health and the only one really focused on the broader consumer health market" beyond just OTC medicines.
However, he clarified that this doesn't mean he's not interested in adding more OTC medications into the fold. Recently, the Sunday Times reported that Reckitt Benckiser is preparing to bid for Pfizer's OTC unit if it comes up for auction.
However, shareholders are skeptical about such a big purchase, in the wake of the US$ 17.4 billion (£13.2 billion) buyout of Mead Johnson. Since the deal, Reckitt Benckiser has suffered a sales slowdown, a cyberattack and four executive-committee exits. And investors are wary of Reckitt Benckiser adding on more debt.
However, Kapoor is upbeat on its consumer health operations — aging populations in the developed markets are spending more on health and well-being. And in emerging markets, he expects to see higher spending in those fields as the middle class grows.
Data-integrity concerns emerge at Baxter's US$ 625 million buy of Claris in India
Global medical products company Baxter International Inc's expansion plans seem to have hit a hurdle. In December last year, Baxter had announced the acquisition of Claris Injectables Limited (Claris) in India for US$ 625 million.
The acquisition of Claris will provide Baxter with a portfolio of molecules in anesthesia and analgesics, renal, anti-infectives and critical care.
However, a recent FDA inspection has highlighted data integrity concerns at Claris. The Form 483 shared by the FDA of the inspection at the site in Ahmedabad raises concerns about "electronic records" that do not match the corresponding environmental monitoring documents. The inspection was held from July 27, 2017 to August 4, 2017.
The investigators also found a mismatch between electronic attendance records and the paper records maintained at the facility.
The investigators also observed operators backdating documents, false media fill records and "official, original documentation" lying in "the 'scrap' area".
The FDA also found that Claris' investigations into customer complaints and out-of-specification investigations to be deficient.
After Daiichi's failed Ranbaxy acquisition and Mylan's troubles at Agila the data-integrity concerns at Claris adds to an increasing list of acquisitions in India that have run into problems.
The PharmaCompass Newsletter – Sign Up, Stay Ahead
Feedback, help us to improve. Click here
Image Credit : Ice Breakup by Lake Clark National Park is licensed under CC BY 2.0
" The article is based on the information available in public and which the author believes to be true. The author is not disseminating any information, which the author believes or knows, is confidential or in conflict with the privacy of any person. The views expressed or information supplied through this article is mere opinion and observation of the author. The author does not intend to defame, insult or, cause loss or damage to anyone, in any manner, through this article."
Read More