Apotex explores sale; Perrigo looks at selling prescription business; Takeda puts Latam biz on the block
×
This week, Phispers has good news for patients on sartan drugs.
For the first time since nitrosamine impurities were discovered last year, the USFDA released a list of BP drugs that are safe for patient use.
The EU launched a WTO case against Turkey for compelling foreign drugmakers to move their production to the country.
Novartis completed the spin-off of Alcon eye care devices, while Vasant Narasimhan completed one year as CEO of the Swiss drug major.
Meanwhile, Takeda has invited Brazilian drug companies to buyout its Latin American business, as it struggles with a mounting debt burden embarked on post the Shire buy last year. And more than a year after the murder of its founder, Canadian drugmaker Apotex is exploring sale of the company.


FDA declares list of 40 nitrosamine-free valsartan and ARB class drugs

For the first time since the first nitrosamine impurity was discovered in the summer of last year, the United States' Food and Drug Administration (FDA) published a list of currently marketed blood pressure medicines belonging to the drug class of angiotensin receptor blockers (ARB), which are now considered safe for patient use.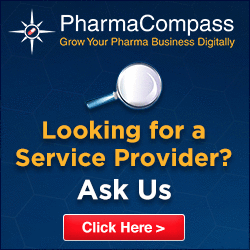 These 40 ARB drugs present in FDA's new list include valsartan and losartan which have undergone analysis of overall nitrosamine content and have been determined as being free of nitrosamines, or genotoxic impurities that can potentially cause cancer.
The agency said the assessment is based on the particular batches/lots of drugs tested by the FDA along with the information provided by applicants and active pharmaceutical ingredient (API) suppliers.
On the whole, the FDA tested ARB drugs by focusing on the analysis of the API and the highest dosage strength available from firms making drug products for the US market.
Until now, FDA had placed some of the ARB drugs under recall for containing nitrosamine impurities such as N-Nitrosodimethylamine (NDMA), N-Nitrosodiethylamine (NDEA) and the recently found N-Nitroso-N-methyl-4-aminobutyric acid (NMBA).
The measure to qualify sartan drugs as 'safe' is being seen as an effort to curb drug shortages of losartan and valsartan. Patients with high blood pressure face the life-threatening risks of suffering a heart disease and stroke in the event of not taking their medications on time.
Outgoing FDA Commissioner, Scott Gottlieb, and the Director of the Center for Drug Evaluation and Research, Janet Woodcock, said in a statement: "We want to reassure patients that we strongly believe the risks, such as stroke, of abruptly discontinuing these important medicines far outweighs the low risk associated with continuing the medications with these impurities."



EU files WTO case against Turkey over unlawful measures on pharmaceuticals
The European Union (EU) has launched two World Trade Organization (WTO) cases. While one is against India for unlawful import duties on information and communication technology (ICT) products, the other one is against Turkey for its unlawful measures on pharmaceuticals, a European Commission statement said.
"Turkey is discriminating against EU pharmaceuticals producers by forcing them to move production there. This is a clear violation of WTO rules and puts many EU jobs at risk," European Commission's Commissioner for Trade, Cecilia Malmström, said.
The case against Turkey involves foreign producers of pharmaceuticals who are being compelled to move their production to the country, if they want their medicines to be eligible for reimbursement for consumers under the Turkish health system. In addition, Turkey applies a number of technology transfer requirements in cases where companies move production to Turkey.
"These measures are a clear violation of Turkey's WTO obligations to treat foreign companies on equal footing with domestic ones, and to protect intellectual property of foreign companies, such as patents and business information, on its territory," the statement said.
The EU further remarked that the estimated value of pharmaceutical exports that could be affected by these measures may reach US$ 519 million (€460 million) and, if implemented, they could potentially affect all EU exports worth more than US$ 2.8 billion (€2.5 billion) to Turkey.
"Since the start of the Juncker Commission in November 2014, the EU has won nine WTO cases. This led to removing discriminatory taxes, illegal customs duties or other trade obstacles affecting exports of EU companies worth €10 billion (US$ 11.28 billion) per year in key markets such as Russia, China, US, and South America," the statement said.



Novartis completes Alcon spin-off; looking for more acquisition targets
Vas Narasimhan completed one year as CEO of Novartis AG, and it coincided with the announcement that the Swiss drug major has completed the spin-off of the Alcon eye care devices business through a dividend-in-kind distribution to holders of Novartis shares and ADRs (American Depositary Receipts).
"The successful execution of the Alcon spin-off allows Novartis to fully focus its capital allocation and management attention on medicines. The spin-off gives Novartis a financial profile closer to its pharmaceutical industry peers, including higher group margins," a company statement said.
On the occasion of completing one year in the corner office, Narasimhan said in a LinkedIn post that Novartis is now better positioned "to reimagine medicine".
Over the last one year, Narasimhan has orchestrated more than US$ 50 billion of deals, and plans to spend more than US$ 10 billion a year on acquisitions.
In an interview to Bloomberg, Narasimhan said Novartis is looking for more acquisition targets that would have a "transformative effect" on the company. Novartis aims to be "on the top of the next wave of innovations" and for that strategy to succeed, the company will "keep an eye on what will be the next big fields (of innovations)," he added.
To fulfill that vision, Narasimhan is hunting for partnerships in groundbreaking gene therapies. Last year was a good year for Novartis in terms of deal-making — it acquired gene therapy company AveXis for US$ 8.7 billion and Endocyte (a radiopharmaceuticals-focused company) for US$ 2.1 billion.
Additionally, it is also weighing the sales of Sandoz assets in Asia as the generic drugs business struggles to undergo a revamp scheduled over the next 18 months.
Currently, Novartis is gearing up for the FDA approval and US launch of AveXis' lead product Zolgensma (onasemnogene abeparvovec), which is a gene therapy for spinal muscular atrophy (SMA).



Takeda puts Latam business on the block; CVC Partners sells Doc Generici
After buying Irish drugmaker Shire Plc for US$ 62 billion last year, Japanese drug major Takeda Pharmaceutical Company Limited has been busy looking to sell assets in order to reduce its overall debt burden. As a step in that direction, Takeda has invited Brazilian pharmaceutical companies to bid for its Latin American business.
The potential buyers include Ache Laboratorios Farmaceuticos, EMS Pharma, Biolab Farmaceutica and Eurofarma Laboratorios, as well as investment shop Advent International, a Reuters news report said. The investment banking unit of Bank of America Corp is managing the sale.
Takeda expects to get about US$ 1 billion for its Brazilian business since it has a strong presence in Brazilian and Mexican markets, while Takeda's overall OTC drugs accounts for 30 percent of its entire business.
EMS Pharmaceuticals, the largest Brazilian pharmaceutical company, is being seen as the topmost candidate for the OTC buy, Brazilian daily Valor International said. EMS would be interested in both the domestic as well as OTC portfolio, it added.
Meanwhile, British private equity firm CVC Partners is selling Italian generic drugmaker, Doc Generici, to investment firms Intermediate Capital Group (ICG) and Mérieux Equity Partners for an undisclosed amount. According to a report published in Bloomberg, Doc Generici may have been valued at US$ 1.2 billion (€1.1 billion).
CVC bought Milan-based Doc Generici in 2016. The company holds a wide portfolio of generic drugs used to treat cardiovascular, gastrointestinal and metabolic diseases. Benoît Durteste, CEO and chief investment officer of ICG, said the deal represents a big milestone for ICG in Italy.



Apotex explores sale; Perrigo looks at selling its prescription business for US$ 2.5 billion
More than a year after the murder of its founder Barry Sherman and his wife Honey in their Toronto home, Canadian drugmaker Apotex is exploring a sale. Some major pharmaceutical companies and investors have evinced interest in buying Apotex, a Bloomberg news report said.
After the incident, members of the Sherman family have been managing the business while having a financial advisor on its board. Apotex is exploring a partial or full sale of its Canadian operations that could fetch around US$ 3 billion.
Apotex has been battling turbulent times since the murder of the Shermans. In early 2018, the company's CEO at the time, Jeremy Desai, had to step down amid allegations from Teva that he had stolen the Israeli drugmaker's trade secrets through his girlfriend Barinder Sandhu. Soon after, the company hired 25-year company veteran Jeremy Watson to serve as CEO.
In July 2018, Apotex sold its commercial operations in five European countries to Aurobindo Pharma for US$ 83.2 million (€ 74 million).
Meanwhile, Ireland-headquartered Perrigo Company Plc has received offers from financial investors — Apollo Global Management LLC and CVC Capital Partners — for its prescription pharmaceutical business for a price tag of over US$ 2.5 billion.
In August 2018, Perrigo had announced its plans to separate its prescription pharmaceuticals business to increase focus on its generic drugs and consumer businesses.
Perrigo's prescription pharmaceuticals business consists of 'extended topicals' medications to treat ailments at more affordable prices. The diversified portfolio includes topical generic medicines in multiple dosage forms, including creams, foams, mousses, gels, liquids and inhalable products.
The PharmaCompass Newsletter – Sign Up, Stay Ahead
Feedback, help us to improve. Click here
Image Credit : #Phisper Infographic by SCORR MARKETING & PharmaCompass is licensed under CC BY 2.0
" The article is based on the information available in public and which the author believes to be true. The author is not disseminating any information, which the author believes or knows, is confidential or in conflict with the privacy of any person. The views expressed or information supplied through this article is mere opinion and observation of the author. The author does not intend to defame, insult or, cause loss or damage to anyone, in any manner, through this article."
Read More