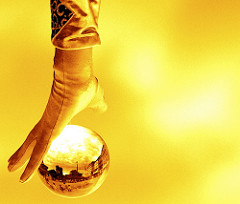 ×
As India deals with new currency notes and the US elects Donald Trump as its new President, Phispers brings you the latest pharma news from both these countries. Probe into price collusion in the US resulted in pharma stocks tumbling in India. There is also news on a likely breakthrough in the treatment of diabetes, the latest on the vaccine scandal in China, compliance news from across the globe and more.

Drug firms in US face probe into price collusion; feel the pressure in pricing
Last week, Senator Bernie Sanders asked the US Department of Justice and the Federal Trade Commission to investigate three insulin makers for price collusion. Citing 13 instances since 2009, he said the prices of Lantus (Sanofi's blockbuster diabetes medication) and Levemir (Lantus' direct competitor, made by Novo Nordisk), "have gone up in tandem in the US". And from 2014 to 2015, the price of both medications "went up by 29.9 percent". Sanders' letter also cites that Eli Lilly and other companies have been fined in Mexico for colluding on insulin pricing.
The letter has been sent at a time when Andy Slavitt, the acting administrator for the Centers for Medicare & Medicaid Services (CMS), condemned drug makers for cost increases.
Total prescription drug spending in 2015 was about US $ 457 billion, or 16.7 percent of healthcare spending. Based on recent trends, Slavitt said CMS is estimating average annual increases of 6.7 percent until 2025.
However, drug makers are already feeling the pricing pressure. GlaxoSmithKline CEO Andrew Witty said the company has seen a 2 percent dip in net prices in the US this year, and expects further reductions driven by payer and hospital consolidation.
In addition, new data-driven flexible pricing schemes being offered by Swiss drug-maker Roche and other drug companies are replacing the current "pay-per-pill" approach. These mechanisms are more popular in cancer treatment. Roche has introduced flexible pricing for cancer drugs in about a dozen European countries, including Italy, Belgium, Hungary, Switzerland and Austria.

Indian pharma stocks crash due to price collusion probes in the US
The probes in the US are impacting share prices of Indian pharmaceutical companies, which together comprise the second-biggest suppliers of generic medicines to the US. The share prices of Indian pharma dipped amid mounting concerns about potential pressures on drug prices in the US, after news of a Justice Department probe. Prosecutors in the US are investigating generic pharmaceutical companies for suspected price collusion.
Among the drug makers to have received subpoenas are companies like Mylan, Teva Pharmaceutical Industries, Actavis (which Teva bought from Allergan Plc in August), Lannett Co, Impax Laboratories, Covis Pharma Holdings Sarl, Sun Pharmaceutical Industries, Mayne Pharma Group, Endo International's subsidiary Par Pharmaceutical Holdings and Taro Pharmaceutical Industries.

More arrests in Chinese vaccine scandal case
In a crackdown on the black market sale of vaccines, China's eastern province of Shandong saw 27 additional arrests, taking the total number of people arrested to 324. Nearly US $ 90 million worth of illegal vaccines are estimated to being sold in dozens of provinces across China.
A mother-daughter duo — Pang Hongwei, a former pharmacist at a hospital in Shandong and her 21-year-old daughter — were caught peddling 25 kinds of unrefrigerated vaccines, which could have compromised inoculations and resulted in paralysis and even death. Probes found 300 illegal distributors aiding Pang across 24 provinces and regions.
The drug regulator in Shandong said it would work with police forces and the health ministry to inspect vaccine stocks to ascertain where US $ 88 million worth of vaccines had ended up. The case – involving vaccines against meningitis, rabies and other illnesses – underlines the challenge being faced by China to regulate its fragmented supply chain.
Fake vaccines scandals have been a public-health menace in other countries as well. For instance, it was learnt that substandard products had been distributed across Indonesia since 2003. As a result, the Indonesian government will reinoculate children aged 10 and below.

A diabetes breakthrough? Insulin resistance reversed by removal of protein
A team of investigators led by researchers from the University of California School of Medicine reportedly reversed diabetic insulin resistance and glucose intolerance in mouse models of obesity and diabetes by removing the protein – galectin-3 (Gal3).
When you bind Gal3 to insulin receptors on cells, the protein prevents the insulin from attaching to the receptors, resulting in cellular insulin resistance. The researcher showed that by genetically removing Gal3 or using pharmaceutical inhibitors to target it, insulin sensitivity and glucose tolerance could be returned to normal, even among older mice. However, obesity remained unchanged.
"This study puts Gal3 on the map for insulin resistance and diabetes in mouse model," said senior author of the study. "Our findings suggest that Gal3 inhibition in people could be an effective anti-diabetic approach," the author added.

Sanofi, Novartis, GSK do not effectively disclose clinical trial data, finds online tool
A new online tool was launched last week by AllTrials, a consortium of researchers and medical journals that has been pushing the pharmaceutical industry to do a better job of disclosing clinical trial data.
This is an important, though a contentious issue because without access to such data, independent researchers are unable to verify results that can lead to improved treatments, better healthcare, and lower costs.
For instance, the tracker found that Sanofi had the largest number of missing trial results – there are 285 missing results from 435 eligible trials, which meant the company has not shared 65 percent of its findings.
Among other transgressors is Novartis, which did not disclose results for 201 studies, or nearly 38 percent of 534 eligible trials. And GlaxoSmithKline failed to release findings for 183 trials, or almost 23 percent of 809 eligible studies.

Compliance news: Valeant, Resonance Labs in trouble; Mylan settles dispute with Strides
FDA's warning letter for Valeant: There is fresh trouble for Valeant Pharmaceuticals, which has been dealing with several problems, including a government probe into its accounting and pricing practices. The US Food and Drug Administration (FDA) has sent a warning letter to Valeant for its manufacturing problems that reflect an inability to integrate some of the products that have come into its fold through acquisitions.
The letter describes how a Valeant production plant in Rochester (New York), which mostly makes products for the Bausch + Lomb division, experienced various problems with the OraPharma ONSET Mixing Pen — a compounding and dispensing device used for mixing two solutions together. "Organizational structure has not assured that acquired products are adequately integrated into your quality management system," the letter said. Valeant acquired OraPharma in 2012.
Compliance trouble for Resonance Labs: Indian API manufacturer Resonance Labs is in compliance trouble as Health Canada has placed it on its Inspection Tracker, based on information obtained from a regulatory partner regarding general GMP observations. Usually alerts from Health Canada are followed by either a warning letter from the FDA or a Non-Compliance Report from the European authorities.
Mylan and Agila settle dispute over pending payments: Mylan NV's US $ 1.6 billion cash acquisition of Agila Specialties (a developer, manufacturer and marketer of high-quality generic injectable products) in 2013 from India's Strides Arcolab had run into compliance problems. Within a year of acquiring Agila, Mylan had received a notice from the FDA regarding violations of GMPs. But last week, Mylan settled its two-year old dispute over pending payments with Strides. Mylan received US $ 170 million as final settlement.
Lupin receives EIR from FDA for Goa plant: In June we had asked how long it would take for Lupin to address FDA's concerns pertaining to its Goa facility. And we were positively surprised this week when Lupin announced a successful closure of the inspection. Lupin received the Establishment Inspection Report (EIR) from the US health regulator for its Goa plant leading to closure of all outstanding inspections of the facility.
Old Ranbaxy facility being inspected by FDA: Next up is Sun Pharmaceuticals, as the US FDA commenced its scheduled inspection of the Mohali manufacturing site of Ranbaxy. Sun had acquired Ranbaxy two years back as part of a US $ 4 billion deal with Japanese drug maker Daiichi Sankyo. As per news reports, the inspection started on November 7, and may continue for a week.

GSK sues Pfizer, as both companies announce plant closures
Last week, both GlaxoSmithKline and Pfizer made announcements regarding shutting down manufacturing plants. GSK Consumer Healthcare announced it will close its manufacturing facility in Ermington (Australia) in 2020. And US drugs behemoth Pfizer said it will close two manufacturing sites in the UK by 2020, resulting in 370 job losses. The Park Royal site in London, which Pfizer inherited when it acquired Hospira in September this year, will shut down by May 2017. The site takes liquid medicines and puts them into dosed vials, which are then sold to hospitals. The global cold chain packaging and distribution site in Portsmouth will shut by the end of 2020. The Pfizer spokesperson said the decision has nothing to do with Brexit. The global packaging site will be consolidated in Puurs (Belgium), "where there are better production capabilities to support the product pipeline", the spokesman added.
Meanwhile, British drug giant, GSK has filed a patent infringement lawsuit against Pfizer over allegedly copying its popular meningococcal group B vaccine – Bexsero. The drug competes with Pfizer's Trumenba. Meningococcal disease is a potentially fatal bacterial infection of the bloodstream, brain and the spinal cord lining. GSK's Bexsero is currently the only vaccine against the disease that is available in most markets. And the legal step taken by GSK represents its desire to protect the drug's powerful market share.

Biotech startup Cempra's woes continue
Last week, Wockhardt's ambitious turnaround plans received a serious setback when Cempra — a clinical-stage pharma company focused on developing antibiotics — learnt that the US FDA may not allow it to use an active pharmaceutical ingredient (API) produced by Wockhardt for approval and in the commercial use of its product Solithromycin.
A regulatory panel of experts on November 4 narrowly recommended that Solithromycin — an antibiotic from Cempra being projected as an answer to the menace of antibiotic resistance — should be approved for use. The 7-to-6 votes in favour of Solithromycin suggests that there is an unmet need for new treatments that outweigh the safety concerns surrounding the product.
The Wall Street had forecasted Solithromycin to be a blockbuster. Little wonder then that the investors were rattled last week and the stock plunged 58 percent after the US FDA disclosed its review.
The PharmaCompass Newsletter – Sign Up, Stay Ahead
Feedback, help us to improve. Click here
Image Credit : http://www.thesilverman.co.uk/ by Julian Povey is licensed under CC BY 2.0
" The article is based on the information available in public and which the author believes to be true. The author is not disseminating any information, which the author believes or knows, is confidential or in conflict with the privacy of any person. The views expressed or information supplied through this article is mere opinion and observation of the author. The author does not intend to defame, insult or, cause loss or damage to anyone, in any manner, through this article."
Read More