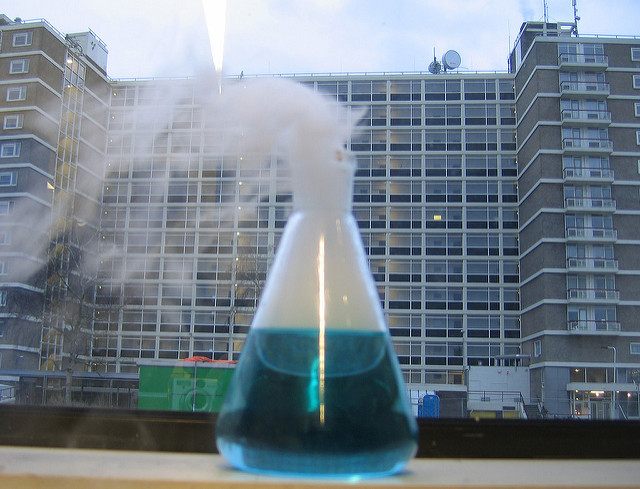 ×
This week, Phispers brings you news about Wockhardt and how its turnaround plans are going awry. There is also news about Novo Nordisk ending development of an oral form of insulin, data manipulation at Beijing Taiyang, the latest on treatment of high cholesterol and lots more.

Novo ends development of oral insulin, slashes long term growth forecast
Novo Nordisk – the world's biggest maker of insulin – slashed its long-term profit-growth forecast by half due to pressure on prices in its largest market – the US. The company is also ending development of an oral form of insulin, which has long been an unattainable dream for the global pharmaceutical industry.
The Danish pharma company will be relying more on in-licensing early stage projects and working with external academic collaborators. Moreover, the company will focus more on diabetes and obesity adjacent conditions such as nonalcoholic steatohepatitis (NASH), cardiovascular disease and chronic kidney disease.
In the US, Novo is experiencing payer difficulties that have resulted in disappointing performance of its modern insulins. The profit-growth estimate was trimmed to 5 percent from the 10 percent projected in February this year, as it lost key contracts. The company also saw some products being excluded from insurance-coverage plans as it promised large rebates in the US on 2017 prices.
While Novo controls almost half the global market for insulins, the intermediaries who negotiate prices for insured patients in the US are opting for cheaper alternatives.
Lower prices and escalating competition from biosimilars have dimmed prospects for Novo, Sanofi and Eli Lilly & Co. These pharma companies have been forced to deepen rebates and discounts.

Systemic data manipulation uncovered at Chinese API manufacturer
The FDA has issued a warning letter to Beijing Taiyang Pharmaceutical Industry, a manufacturer of active pharmaceutical ingredients such as diphenyhydramine hydrochloride, a commonly used ingredient in cold preparations.
The warning letter states that FDA investigators "observed systemic data manipulation across the facility." The investigators documented "unexplained deletions of laboratory test results, discovered that analysts repeated tests until they obtained acceptable results and that the company failed to investigate results that were out-of-specification."
The FDA investigators observed, through a window, a warehouse containing numerous drums bearing the company's label. "When the investigators requested access to this warehouse, Beijing Taiyang's staff barred them from entering the warehouse to examine the containers," the letter adds.
The following day, when FDA investigators were given access to the warehouse, they observed that a significant number of drums had been removed and were not available for inspection. The firm also relied on falsified and manipulated test results to support batch release and stability data.
The FDA had placed Beijing Taiyang on its import alert list in April of this year.

Wockhardt's compliance foibles haunt biotech startup Cempra
Wockhardt's ambitious turnaround plans received a serious setback last week when Cempra, a clinical-stage pharmaceutical company focused on developing antibiotics, learnt that the US Food and Drug Administration (FDA) may not allow it to use an active pharmaceutical ingredient (API) produced by Wockhardt for approval and in the commercial use of its product Solithromycin.
Two of Cempra's products are in advanced clinical development. One of them – Solithromycin – has been successfully evaluated in two Phase 3 clinical trials for community acquired bacterial pneumonia (CABP). Its applications for approval have been accepted by the FDA and the EMA.
The setback to Cempra was the result of an in-person meeting held with the FDA in late October. The reason for the FDA decision was an import alert placed on a Wockhardt manufacturing facility in August 2016, several months after Cempra's New Drug Applications (NDA) with Wockhardt had been submitted and accepted for review by the FDA. Cempra began an active dialog with the FDA to determine if the API produced at Wockhardt prior to the import alert was adequate for the NDA.
While Cempra plans to provide the FDA with data from API sourced from another supplier, the news is a serious setback for Wockhardt's ambitious turnaround plans to fix its compliance issues and become an antibiotic research powerhouse.

Sanofi-Regeneron's potential blockbuster runs into manufacturing problems
Last week, Sanofi and Regeneron Pharmaceuticals' Sarilumab – a product in development for the treatment of moderately to severely active rheumatoid arthritis (RA)—received a setback. The two companies announced that the US FDA has issued a Complete Response Letter (CRL) regarding the Biologics License Applications (BLA) for Sarilumab.
The CRL refers to certain deficiencies identified during a routine good manufacturing practice (GMP) inspection of the Sanofi facility in Le Trait (France) where Sarilumab is filled and finished. Satisfactory resolution of these deficiencies is required before the BLA can be approved.
However, Sarilumab performed extremely well in a head-to-head clinical study against AbbVie's world best-selling drug, Humira.
The manufacturing glitch was also the only negative in Sanofi's better than expected earnings report which was released last week in which Sanofi announced that it would exit its European generics business in the next 12 to 24 months.

Cholesterol woes: Raising HDL can't save you, and new drugs don't work.
Last year, two new drugs – Rephata and Praluent – that lower cholesterol, came on the market. Back then, analysts had estimated sales of more than US $ 3 billion a year. Working by blocking a protein called PCSK9, the drugs would clear out LDL, or bad cholesterol.
While Sanofi and Regeneron launched Praluent, which is said to succeed where the traditional treatment – an inexpensive class of drugs called statins – fails, Amgen launched Rephata with a similar mechanism of action.
A year on, doctors are reluctant to write prescriptions until they are sure of the benefits. Similarly, insurers are unwilling to pay for these drugs.
"These launches so far are close to, if not the biggest, wastes of development and commercial investment in recent industry history," Geoffrey Porges, a biotech analyst at Leerink, an investment bank specialising in healthcare told STAT News.
There was more bad news for patients suffering from high cholesterol. A study published this week has found little evidence that raising HDL, widely known as good cholesterol, protects against heart attacks and strokes.
The study was published in the Journal of the American College of Cardiology. The drug industry has repeatedly failed to design a pill that might improve patients' lives by increasing HDL.
A decade ago, Pfizer spent more than US $ 800 million to get the HDL-boosting medication torcetrapib into late-stage trials, only to find that more patients died on the drug than on placebo. Roche was next to fail when its drug, dalcetrapib, came up short in a 16,000-patient trial in 2012. And last year, Eli Lilly shut down a study testing its evacetrapib on 12,000 patients after discovering that the drug had no effect on heart attack and stroke.

Pfizer fined for violating environmental laws in the US
For the second time in recent years, Pfizer has been fined by the American authorities for violating the Clean Air Act at a manufacturing plant in Barceloneta, Puerto Rico.
Pfizer was fined US $ 190,000 for failing to disclose information about hazardous chemicals that were used at the concerned plant.
In early 2014, the Environmental Protection Agency (EPA) had found that Pfizer stored certain substances — in this case, ammonia and methylamine — that exceeded permitted amounts. This triggered a requirement to file a plan, which Pfizer failed to do and had to be fined. The substances were also used without properly being disclosed to the EPA.

Pharmexcil refutes report on drug-resistant bacteria
Growing antimicrobial resistance (AMR) is one of the gravest threats to human health. Global deaths because of drug-resistant infections are projected to reach 10 million per year by 2050, with cumulative economic losses of US $100 trillion.
A new report by campaigning organisation – Changing Markets – titled 'Superbugs in the Supply Chain - How pollution from antibiotics factories in India and China is fueling the global rise of drug-resistant infections' has revealed the presence of drug-resistant bacteria at pharmaceutical manufacturing sites in India.
On-the-ground research and analysis of water samples found high levels of drug-resistant bacteria at sites in three Indian cities: Hyderabad, New Delhi and Chennai. Out of 34 sites tested, 16 were found to be harboring bacteria resistant to antibiotics, the report says. At four of the sites, resistance to three major classes of antibiotics was detected, including antibiotics of 'last resort', those used to treat infections that fail to respond to all other medicines.
The report says antibiotics manufactured at or near these sites are being exported to United Kingdom's National Health Service (NHS), French hospitals, and pharma majors including US distribution giant McKesson and French company Sanofi's generics arm Zentiva.
The report cites Hyderabad-based Aurobindo Pharma as one of the worst offenders. However, Pharmaceuticals Export Promotion Council of India (Pharmexcil), which is part of India's ministry of commerce, has termed the report as "fabricated" and "backed by vested interests" to malign the Indian pharma industry—the world's largest producer of antibiotics.
Aurobindo Pharma's wholetime director M Madan Mohan Reddy is the chairman of Pharmexcil.

EMA probes Wanbury Pharma; French agency ANSM warns about fake GMP certificates
Mumbai-based drug manufacturer Wanbury Pharma, which is one of the largest exporters of diabetes drug metformin, had been served a show-cause notice by the Maharashtra Food and Drug Administration last week for allegedly re-labelling its drugs that were being exported to Brazil, Mexico, Bangladesh and Pakistan.
Wanbury has now come under the lens of the European Medicines Agency (EMA). The EMA is learnt to be investigating the allegations made by the Maharashtra FDA.
Meanwhile, the ANSM (French agency for the safety of health products) has been informed of the use of several falsified GMP certificates under its letterhead for import and export activities of active substances. "Because of a recent increase in observed cases, the ANSM reminds stakeholders that the authenticity of GMP certificates should be checked on EudraGMDP Community database," the ANSM website says.

Teva takes a shot at delaying generic Copaxone by writing to FDA
Teva Pharmaceutical has submitted a document to the US FDA explaining the differences between its original multiple sclerosis drug Copaxone and the generic product being marketed by Momenta and Sandoz.
In order to enter the market, the generic version of Copaxone requires both FDA approval and legal confirmation that it does not violate Teva's patent.
According to analysts, the document is designed to delay the entry of a 40-mg generic version of Copaxone into the market (20mg generic Copaxone is already on the market). The document is also likely to undermine the confidence of FDA officials, leading to considerable delay in approval of the Momenta's generic drug for 40 mg Copaxone.
Teva is currently in a court case concerning the patents that protect Copaxone against generic competition (for the 40mg version). However, most analysts believe Teva will lose the case, and that the generic product will be allowed to enter the market in 2017.

Former Valeant CEO and CFO being probed for accounting fraud
In the US, an ongoing criminal probe into Valeant Pharmaceuticals is focusing on the extent to which the former chief executive officer – Michael Pearson – and former chief financial officer – Howard Schiller – allegedly hid a relationship with a specialty pharmacy – Philidor Rx Services – from insurers.
Pearson was the key driver behind Valeant's growth, which relied on price-gouging as a growth strategy. Pearson bought older medicines and hiked their prices manifolds to push up profits.
Federal prosecutors are reportedly exploring potential charges of accounting fraud in connection with Valeant's ties with Philidor Rx Services, a Bloomberg news report said. Valeant used its ties with Philidor to steer prescriptions and boost reimbursements for its medicines.
For now, the probe is examining actions taken by Pearson and Schiller, though sources say others, such as Philidor executives, may also be charged.
The PharmaCompass Newsletter – Sign Up, Stay Ahead
Feedback, help us to improve. Click here
Image Credit : looks like pollution by Hans Splinter is licensed under CC BY 2.0
" The article is based on the information available in public and which the author believes to be true. The author is not disseminating any information, which the author believes or knows, is confidential or in conflict with the privacy of any person. The views expressed or information supplied through this article is mere opinion and observation of the author. The author does not intend to defame, insult or, cause loss or damage to anyone, in any manner, through this article."
Read More