US-China trade war begins to impact biotechs; Heritage Pharma settles price-fixing charges
×
This week, oncology dominates Phispers.
The recently concluded American Society of Clinical Oncology conference in Chicago discussed studies on new drugs that have reported breakthroughs in cancer treatment.
Amgen's experimental lung cancer drug showed promising results in a study.
There is more from Amgen, as it sued Karyopharm, alleging it stole its trade secrets.
Karyopharm is launching a multiple myeloma drug soon that competes with Amgen's Kryprolis, for which it poached several sales persons from the latter's team.
Meanwhile, Heritage Pharmaceuticals is settling all price-fixing charges by shelling out over US$ 9 million.
The ongoing US-China trade war has begun to impact biotechs, with Fosun saying it plans to ease up on investments in the US.
And private equity firms are lining up to buy Bayer's animal drugs business.


Heritage Pharma settles price-fixing charges;
Dr Reddy
's announces China plans
Heritage Pharmaceuticals Inc has agreed to settle allegations under the US False Claims Act pertaining to price fixing of several generic medicines by paying US$ 7.1 million.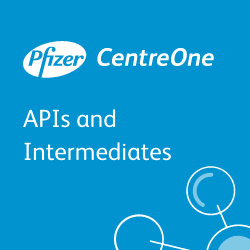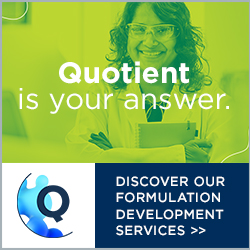 Additionally, the Antitrust Division also announced a deferred prosecution agreement resolving the charge, under which Heritage admits that it conspired to fix prices, rig bids, and allocate customers for glyburide, a diabetes medication. "Under the agreement's terms, Heritage will pay a US$ 225,000 criminal penalty and cooperate fully with the ongoing criminal investigation," a statement issued by the US Department of Justice said.
Heritage Pharma is a subsidiary of India-based Emcure Pharmaceuticals. In 2017, two former Heritage executives, Jeffrey Glazer and Jason Malek, had pleaded guilty in Philadelphia after being accused of fixing the prices of an antibiotic — doxycycline hyclate — and working to split up the market for glyburide, a type 2 diabetes drug.
Heritage said in a statement that it had revamped its leadership team in the wake of the allegations.
"We are pleased to put these issues behind us and focus on Heritage's future," said William Marth, CEO of the Heritage Group, North America and Europe, in an email statement.
Dr Reddy's China plans: Due to the regulatory changes in China, Indian drugmaker Dr Reddy's Laboratories has identified about 70 products for China that it can launch over the next few years. It is also planning to build a new plant very close to the existing one.
Dr Reddy's Chief Operations Officer, Erez Israeli, said the drug-maker is in the process of seeking necessary approvals from Chinese authorities for selling drugs (including its oncology drugs) and is upgrading professional teams for this growth. He said China is an "important space" for Dr Reddy's.



US
-
China trade war
begins to impact biotechs; Fosun to ease up on US investments
The trade war between the US and China is beginning to impact investments in the pharmaceutical sector. The most acquisitive Chinese biotech company — Fosun International Ltd — is easing up on investments in the US.
According to Kevin Xie, Fosun's chief representative in the US, Fosun is looking to limit its investments in US biotech companies to mostly small stake holdings, in an effort to avoid American regulatory scrutiny, which has been on the rise.
"Trade friction has impacted our investments in the US, but not to the extent of stopping all deals," Xie said.
Fosun is shifting its focus to emerging markets, Xie said. In 2017, Fosun had bought Indian drugmaker Gland Pharma for US$ 1.1 billion.
Under President Donald Trump, the Committee on Foreign Investment in the United States (CFIUS), which screens takeovers of domestic assets for national security risks, has become more stringent. Trump's decision this month to blacklist Huawei Technologies has added to uncertainty over whether any cross-border mergers would be approved by China and the US.
Healthcare deals involving Chinese investors in the US stood at US$ 2.8 billion last year, compared with US$ 702.9 million in 2017. Fosun has been a big player for US biotechs to partner with. Kite, for example, joined hands with Fosun to create Fosun Pharma Kite Biotechnology to develop, manufacture and commercialize its CAR-T therapy in China. But all that will change, with CFIUS screening even the purchase in biotechnology due to worries that investment by Chinese firms could give Beijing access to patient data that could be used to blackmail Americans.



PE firms gear up to buy Bayer's animal drugs biz; Bayer ties up with biotech Arvinas
As part of its reorganization and cost-cutting plan, Bayer is selling off its animal drugs business. And private equity firms are gearing up for the battle to buy it.
Bayer had announced plans to dispose of its animal drugs business in November 2018. Though the official sale process is likely to start in the next few weeks.
According to a news report published in Financial Times, Bayer hopes to win back investor confidence after its US$ 63 billion purchase of seeds and chemicals group Monsanto last year, which landed it in trouble over lawsuits that a glyphosate-based weedkiller — Roundup — was causing cancer. Bayer has lost three such lawsuits so far, and has to pay millions of dollars in damages. Last month, a California couple were awarded more than US$ 2 billion in one such case, though the punitive damages are expected to be reduced.
According to analysts, the animal drugs division could fetch US$ 9.03 billion (€8 billion). If it is sold for between US$ 6.77 billion (€6 billion) and US$ 9.03 billion (€8 billion), this sell-off would be one of the five largest European private equity deals since 2008.
Sources quoted in the article say London-based BC Partners is exploring a joint bid for this division along with either a rival buyout firm, a large pension fund or a sovereign wealth fund as a potential partner.
Similarly, Luxembourg-based CVC has hired advisers as it gets ready for the bid. And Cinven and Permira are examining whether to team up for a bid or not, the FT article said. Advent International is also exploring a potential bid. US buyout firms are also likely to evince interest.
Bayer's animal health division sells veterinary treatments for both pets and livestock, including the best-selling Advantage treatment for fleas and ticks.
Meanwhile, Bayer has tied up with US biotech firm Arvinas Inc to gain access to its experimental protein drugs and crop protection technology in a deal worth up to US$ 750 million.
"This collaboration enables us not only to expand our platform into new therapeutic areas, but also begins a new journey in applying our approach to agriculture," John Houston, CEO of Arvinas said.
Under the pact, Arvinas will receive an upfront payment, pharmaceutical research and development (R&D) support and a direct equity investment of more than US$ 60 million. It gets Bayer the rights to novel lead structures Arvinas generates in the process.



Breakthroughs dominate oncology meet in Chicago; FDA announces Project Facilitate
During the recently held conference organized by the American Society of Clinical Oncology in Chicago, doctors reported that newer drugs are substantially improving the chances of survival for some people with hard-to-treat forms of lung, breast and prostate cancer.
The big news from the meet pertained to Amgen's promising lung cancer drug — AMG510. This experimental Amgen drug targets a specific genetic mutation, and it significantly reduced tumor size in half of the evaluated patients with advanced lung cancer in a small, early-stage trial.
Out of 10 heavily pre-treated lung cancer patients who were given the oral drug AMG510 daily, five had tumors shrink in size by at least 50 percent, including one with no evidence of malignancy.
The disease was stabilized in four other patients, while the cancer progressed in one. In this dose-ranging study, half of the evaluated patients were given the highest dose (960-milligram) of AMG510. No serious side effects were reported, as per the data presented at the meet.
The Amgen drug targets a mutated form of a gene known as KRAS — one of the most common mutations found in non-small cell lung cancer (NSCLC), which accounts for up to 85 percent of lung cancers. If approved, AMG510 could become the first drug to target KRAS.
Among studies on newer oncology drugs, a study said immunotherapy drugs such as Keytruda have transformed the treatment of many types of cancer, but they're still fairly new and don't help most patients.
The cost of these drugs is a huge drawback — many cost US$ 100,000 or more a year. What patients pay out of pocket depends on their insurance cover, income and other criteria.
The studies, which were published by the New England Journal of Medicine, had been sponsored by drug companies.
The longest study yet of Keytruda in patients with advanced lung cancer revealed that 23 per of those who were given the drug as part of their initial therapy survived at least five years. In comparison, 16 percent of those who tried other treatments first survived at least five years.
There were similar studies on patients with breast cancer. They showed how adding Novartis drug Kisqali to the usual hormone therapy increased survival rate of patients. There was also a study on Pfizer's Xtandi for men with prostate cancer.
News from the oncology meet at Chicago had a bearing on Wall Street. Amgen, for instance, saw its stock jump 4 percent after news on AMG 510.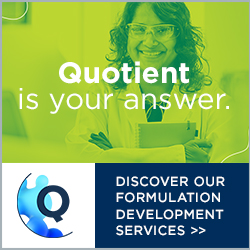 FDA's Project Facilitate: This week, the US Food and Drug Administration (FDA) launched a new pilot program — Project Facilitate — aimed at helping physicians complete expanded access requests for cancer patients.
Under Project Facilitate, FDA has set up a call center to serve as a single point of contact for oncologists to reach out to for assistance with completing and submitting expanded access requests for single patient investigational new drug (IND) applications.
"Through this pilot program, experienced FDA oncology staff will be available to support physicians and other healthcare professionals with their questions, assist in filling out the appropriate paperwork and acting as a facilitator for the process," said Richard Pazdur, director of FDA's Oncology Center of Excellence.



Amgen, Karyopharm in legal war over exodus of sales reps; Novartis' gene therapy head quits
Last week, Karyopharm Therapeutics and Amgen waged a legal battle. Karyopharm is getting ready to launch its multiple myeloma drug — Selinexor — which will compete directly with Amgen's Kyprolis. And since December last, Karyopharm has been building its salesforce largely by poaching sales persons from Amgen. Since then, 19 sales persons have resigned Amgen to join Karyopharm.
Most other companies would have decided to hire more qualified sales persons and move on. However, Amgen decided to sue Karyopharm, alleging that it stole trade secrets about the performance of its salesforce and used the information to hire its best sales representatives.
Earlier this week, Karyopharm filed a motion to dismiss the lawsuit, which Amgen had originally filed in December 2018 in a Massachusetts state court.
According to the complaint, Karyopharm hired one of Amgen's regional sales managers in February 2018 to serve as its vice president of sales. By the end of November, three additional sales managers and one "top-tier salesperson" had left Amgen to join Karyopharm.
The sales managers had access to confidential information about Amgen's salesforce, so "Karyopharm knew exactly which Amgen salespeople were the top performers and aggressively targeted only those salespeople," Amgen said in the complaint.
Novartis loses head of oncology to Atara: In another poaching incident, California-based biotech Atara Biotherapeutics has hired Pascal Touchon as its CEO and President. Touchon was senior vice president and global head, cell and gene at Novartis Oncology.
Touchon had helped lead the launch of Novartis' blood cancer CAR T-cell therapy Kymriah. Atara is a small biotech firm with less than US$ 1 billion in market cap. It is working on off-the-shelf, allogeneic T-cell immunotherapies in cancer.
Such resignations are not new. In 2016, Usman 'Oz' Azam had left Novartis to head a T-cell biotech—Tmunity Therapeutics Inc — leaving his position as Novartis' cell and gene therapy unit lead.
The PharmaCompass Newsletter – Sign Up, Stay Ahead
Feedback, help us to improve. Click here
Image Credit : #Phisper Infographic by SCORR MARKETING & PharmaCompass is licensed under CC BY 2.0
" The article is based on the information available in public and which the author believes to be true. The author is not disseminating any information, which the author believes or knows, is confidential or in conflict with the privacy of any person. The views expressed or information supplied through this article is mere opinion and observation of the author. The author does not intend to defame, insult or, cause loss or damage to anyone, in any manner, through this article."
Read More