FDA approves first flu drug in 20 years; Trump proposes global index to check drug price rise
×
This week, Phispers brings you news on US President Donald Trump's new payment model, proposed ahead of the midterm polls, to closely align the cost of Medicare Part B drugs with the prices in other countries.
The USFDA approved Japanese drugmaker Shionogi's pathbreaking one-dose flu drug Xofluza. Lundbeck's hopes from its new schizophrenia treatment were dashed as it failed the critical phase III trial.
J&J's blockbuster prostate cancer drug lost a patent battle.
Four former Genentech employees in the US were indicted by a federal grand jury for the alleged theft of the company's trade secrets.
And, there was more bad news from Aurobindo Pharma, as the FDA alerted patients and healthcare professionals to ScieGen's voluntary recall of irbesartan, the API for which is manufactured by the Indian drug major.



Trump proposes global pricing index model for Medicare Part B program
In the US, healthcare is a major issue in the midterm elections, which are due to take place next week. As a precursor to the elections, President Donald Trump has proposed a new payment model that would more closely align the cost of Medicare Part B drugs with the prices paid for the same drugs in other countries.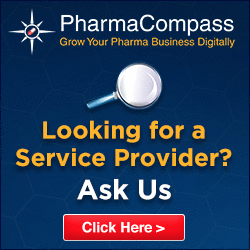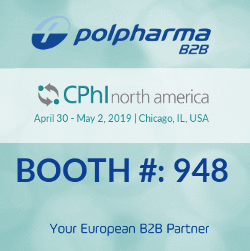 Medicare pays for drugs through two programs — Part B and Part D. Part D drugs are picked up at the pharmacy or through mail order, while Part B covers treatments administered by a doctor or in a hospital or clinic.
For physician-administered drugs, Medicare pays for the cost of the product, plus 6 percent. Critics have said the system creates incentives for doctors to prescribe more expensive therapies, and for drugmakers to raise prices.
In order to prevent that, the federal health officials unveiled the 'International Pricing Index' model, and projected that the proposal could save Medicare more than US$ 17 billion during the next five years. Under the new proposal, the Centers for Medicare & Medicaid Services (CMS) would pay a target price based on international prices for Part B drugs and look to alternatives for the add-on fee.
Trump said he wanted to stop "global freeloading" by other governments through the proposed change to Medicare. The program covers more than 50 million elderly or disabled Americans.
Trump's announcement came a few hours after his administration released a study 'Comparison of US and International Prices for Top Medicare Part B Drugs by Total Expenditures' that said the prices charged by drug manufacturers to wholesalers and distributors (commonly referred to as ex-manufacturers prices) in the US are 1.8 times higher than in other countries for the top drugs by total expenditures separately paid under Medicare Part B. Drug prices in the US were higher for most drugs included in the analysis.
To begin with, the Trump administration will test the new pricing model in half the country, targeting drugs made by a single manufacturer, Health Secretary Alex Azar said. Over time, the aim is to drive down the cost of those medications by 30 percent, Azar added.
CMS aims to gather comments over the next several months ahead of issuing a proposed rule by next spring. According to Health and Human Services officials, if the model is finalized, it would kick off in the spring of 2020.
The drug industry, represented by the main trade group Pharmaceutical Research and Manufacturers of America (PhRMA), are opposing such a move. According to PhRMA, the administration "is imposing foreign price controls from countries with socialized health care systems that deny their citizens access and discourage innovation."
According to Wall Street investment analyst Ronny Gal of Bernstein, three drug companies — Roche, Amgen and Regeneron — would be particularly hard hit by the move. Johnson & Johnson, Bristol-Myers Squibb and Eli Lilly would also be affected.
"Change is coming," Azar told an audience at Brookings Institution in Washington. "You can be a part of the solution in bringing market-based, competitive ways of compensating for drugs and lowering patient out-of-pocket costs, or you can put your head in the sand and pretend change is not coming and you'll get whatever comes at you."



FDA approves first flu drug in 20 years; Shionogi expects US$ 3 billion in sales
On March 1, PharmaCompass had carried news that Japan had approved Shionogi & Co Ltd.'s Xofluza — a pathbreaking drug that cures flu with just one dose. The drug is a treatment for influenza A and influenza B.
Last week, the US Food and Drug Administration (FDA) also approved Xofluza (baloxavir marboxil). In a statement, the FDA Commissioner Scott Gottlieb, said: "This is the first new antiviral flu treatment with a novel mechanism of action approved by the FDA in nearly 20 years."
The single dose feature gives Xofluza an edge over other neuraminidase inhibitors like Tamiflu and Relenza. For example, Tamiflu typically requires two doses each day for five days. Therefore, there are nine more doses of Tamiflu required, as compared to Xofluza.
Shionogi aims to double the global market for flu treatment with Xofluza. Bolstered by an early approval for the new drug, Shionogi raised its full-year operating profit outlook to 124.5 billion yen (US$ 1.11 billion), beating the average market estimates of 121.08 billion yen (US$ 1.07 billion).
"While the global market of flu drug is said to be about US$ 1 billion to US$ 1.5 billion, we want to expand it to around US$ 3 billion," Shionogi CEO Isao Teshirogi said.
Though the FDA approval for Xofluza has been granted to Shionogi, Genentech (a member of the Roche Group) will be marketing the medication in the US.



Lundbeck's new schizophrenia treatment fails phase III trial
Danish pharma company Lundbeck reported disappointing phase III results for its schizophrenia treatment. Lundbeck had high hopes from this new schizophrenia treatment, provisionally named Lu AF35700. The company thought it to be a superior treatment than its current offerings Risperidone or Olanzapine, and analysts were predicting blockbuster sales.
"The first phase III study for Lu AF35700, an investigational, novel, once-daily, oral antipsychotic drug candidate for the potential treatment of treatment-resistant schizophrenia (TRS), did not meet the primary endpoint of statistical superiority vs. conventional therapy," a statement issued by Lundbeck said.
"Lu AF35700 showed good anti-psychotic effects, was well-tolerated and safe at 10 mg and 20 mg dosages in the study. Further analysis of the data is ongoing," it added.
Anders Gersel Pedersen, Executive Vice President, Research and Development at Lundbeck said: "This is a setback for patients with schizophrenia, but we will continue to advance our pipeline of innovative therapies to meet the needs of patients suffering from psychiatric and neurological diseases."
Lundbeck is estimated to lose US$ 4 billion due to this debacle. The company now has its hopes pinned on Foliglurax, a new treatment for Parkinson's disease, which is in its second phase of testing, along with an Alzheimer's treatment which is in phase one.
Earlier this month, Novo Nordisk announced its intention to produce treatments for neurodegenerative diseases such as Parkinson's and Alzheimer's – this is the first time the fellow Dane pharma giant has ever encroached on Lundbeck's territory.



J&J's blockbuster prostate cancer drug loses patent battle
Johnson & Johnson lost the case in a US district court wherein it asserted its patent claims for Zytiga (abiraterone acetate), its blockbuster prostate cancer drug. This will potentially enable the launch of generics in the coming one week or so.
The Court held that the patent claims would be infringed if the patent were valid. The patent infringement case was filed against several companies who have submitted Abbreviated New Drug Applications for 250 mg and/or 500 mg tablets.
Johnson & Johnson though isn't giving up the fight for Zytiga. Janssen (a J&J company) said it "strongly disagrees with the court's ruling and will continue to defend the patent".
The company has filed a motion for rehearing with the US Patent & Trademark Office (USPTO) in connection with the prior inter partes review decisions related to the 438 patent.
The Court has ordered that status quo be maintained through October 30, 2018, and no generic launch shall occur before October 31, 2018, so that Janssen's preliminary injunction motion to enjoin defendants from launching their generic products pending the appeal process can be decided.
Zytiga has been driving growth for J&J ever since its launch back in 2011. Even now, its sales are growing at a fast clip — Zytiga generated US$ 1.42 billion in the US in the first nine months of 2018, a 71 percent boost year on year. In Europe, Zytiga is protected by regulatory exclusivity through September 2022.
However, J&J executives insist they don't need Zytiga for sales growth. On the company's third-quarter conference call, they said the company has a broad pharma portfolio that turned in 8.2 percent growth excluding currency effects. Without Zytiga, the unit still grew by 6.6 percent. Moreover, Zytiga's international growth can help soften the blow.
Internationally, the drug posted sales of US$ 1.29 billion through the first nine months of this year, marking an increase of 40 percent.



After Eli Lilly and GSK, former Genentech employees caught stealing trade secrets
Back in 2013, two former Eli Lilly scientists were accused of stealing US$ 55 million in trade secrets on behalf of a Chinese drug company. And last month, a cancer researcher in the US, named Yu Xue, was accused of stealing GSK's trade secrets for a string of companies called Renopharma Inc.
This week, four former Genentech employees in the US were indicted by a federal grand jury for the alleged theft of company trade secrets in order to help a company in Taiwan — JHL Biotech, Inc — develop drugs similar to those made by the Roche subsidiary. Founded in 2012, JHL Biotech develops biosimilar drugs primarily for marketing in China.
The jury indicted Xanthe Lam (a principal scientist who was with Genentech from 1985 until last year), Allen Lam, Hohn Chan and James Quach for stealing trade secrets. Allen Lam, Xanthe's husband, as well as Chan and Quach were all former employees who became consultants for JHL Biotech.
According to the Department of Justice, JHL develops biosimilar treatments. The four are alleged to have conspired to steal information related to four Genentech drugs — Pulmozyme, Rituxan, Herceptin and Avastin — and provide that information to JHL.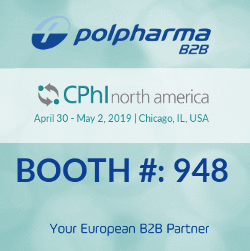 According to the indictment, Xanthe Lam, whose services were terminated by Genentech last year, gathered confidential clinical data about the drugs and sent them to her husband and the other two conspirators. They, in turn, sent the information to JHL Biotech. The indictment also said that while employed at Genentech, Xanthe Lam secretly consulted with the Taiwan-based company.
Xanthe Lam faces multiple charges, including conspiracy to commit theft of trade secrets. Two of the charges carry 10-year sentences and US$ 250,000 fines each. The other two carry five-year prison sentences and US$ 250,000 fines each.



After Europe bans irbesartan made by Aurobindo, FDA announces its recall in US
Earlier this month, we had carried news on Aurobindo Pharma — on October 8, the European Directorate for the Quality of Medicines & HealthCare (EDQM) suspended Aurobindo's CEP (Certificate of Suitability), effectively stopping the supply in the EU of medicines containing irbesartan from this company.
Irbesartan is the third sartan to be found with low levels ofN-nitrosodiethylamine (NDEA), a known animal and suspected human carcinogen. The detection of impurities – N-nitrosodimethylamine (NDMA) and NDEA – in valsartan from Zhejiang Huahai Pharmaceuticals over the last few months has led to an EU-wide review of all valsartan medicines. The review was subsequently extended to other 'sartan' medicines when very low levels of NDEA were found in losartan made by Hetero Labs in India.
This week, FDA alerted patients and health care professionals to ScieGen's voluntary recall of certain lots of irbesartan because they contain NDEA. FDA laboratory testing confirmed NDEA in some lots of ScieGen's irbesartan. ScieGen's irbesartan products are labeled as Westminster Pharmaceuticals and Golden State Medical Supply, Inc.
ScieGen's recall affects about 1 percent of the irbesartan drug products in the US market.
Aurobindo Pharma, which manufactures the active pharmaceutical ingredient (API) for ScieGen's irbesartan products, is recalling all unexpired lots of its irbesartan API supplied to the US market with NDEA.
The PharmaCompass Newsletter – Sign Up, Stay Ahead
Feedback, help us to improve. Click here
Image Credit : #Phisper Infographic by SCORR MARKETING & PharmaCompass is licensed under CC BY 2.0
" The article is based on the information available in public and which the author believes to be true. The author is not disseminating any information, which the author believes or knows, is confidential or in conflict with the privacy of any person. The views expressed or information supplied through this article is mere opinion and observation of the author. The author does not intend to defame, insult or, cause loss or damage to anyone, in any manner, through this article."
Read More