Big Pharma prepares for no-deal Brexit; Micro Labs in India fails EDQM inspection
×
This week, Phispers brings you news about how the ongoing recalls of sartans are likely to worsen the shortage of blood pressure drugs in the US.
In the UK, Big Pharma announced their plans for a no-deal Brexit, while Novartis raised an alarm over its implications on the drug supply chain.
The USFDA opened for business after a 35-day partial shutdown.
After last week's setback, J&J's Imbruvica delivered positive news as it won FDA approval for treatment of leukemia.
Meanwhile, BMS voluntarily withdrew an FDA application for a combo lung cancer treatment.
An HIV-positive American leaked personal data of 14,200 Singaporeans.
And India's Micro Labs failed an EDQM inspection over cross-contamination fears.



FDA opens for business; Big Pharma makes plans for no-deal Brexit; Novartis sounds alarm
Regulators in both the US and UK have lots to contend with in the day to come. In the US, President Trump agreed to reopen the federal government last week for three weeks (until February 15), after a 35-day partial shutdown — the longest government shutdown in the country.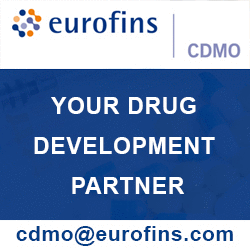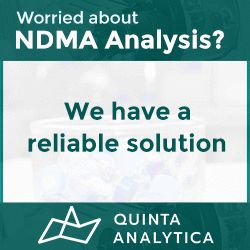 The USFDA is expected to accept new drug applications again. The agency is likely to meet PDUFA goals for new drug applications (NDAs) and biologic license applications (BLAs) that are filed next week.
However, the experience of previous shutdowns tells us that it could take five or six months for FDA employees to catch up with work that was not performed during the funding lapse. The backlog includes routine inspections of drug manufacturing facilities, policy development and processing generic drug applications.
In the UK, biopharma companies are gearing up for the prospect of the country departing from the EU without a deal. Companies are preparing with different precautions costing upward of US$ 100 million per company. Novartis has raised alarm about the implications of a no-deal Brexit.
"Following Parliament's vote, the risk of UK exiting the EU without a deal is increased and this will be hugely impactful for patients, particularly around the supply and safety of medicines," Novartis said.
The company also said it is stockpiling medicines "to ensure continuity of supply to UK patients of the over 120 million packs of medicines we import to the UK from Europe each year." Novartis has also urged Britain's lawmakers to come up with a sustainable way to preserve the pharmaceutical supply chain. It has also sought clarity over customs arrangements, both to and from Europe.
In an SEC filing, Pfizer said its Brexit preparations are set to cost about US$ 100 million, and the company generated about 2 percent of its worldwide revenues from the UK in 2017.
GlaxoSmithKline (GSK) said it's taking a risk-based approach and has been implementing its contingency plans since January 2018, with an immediate focus on its supply chain. Companies like Roche and Gilead have said they are actively preparing for Brexit.
A chaotic no-deal departure could be catastrophic for UK patients, as 73 percent of pharmaceutical imports come in from the EU, according to a House of Commons report published last year.
Meanwhile, the European Medicines Agency (EMA) staff lowered the 28 EU flags and symbolically said goodbye to their London offices. Its executive director Guido Rasi expressed his thanks to the UK for having been a gracious host since 1995. The agency announced further details on its move from current London headquarters to Amsterdam, which will begin on March 1 and see staff working in its new offices on March 11.



Micro Labs fails EDQM inspection over cross contamination fears
The Medicines and Healthcare Products Regulatory Agency (MHRA) of the UK has issued a statement of non-compliance to Indian drug maker Micro Labs Ltd's manufacturing facility in Hosur (India).
According to the EDQM (European Directorate for the Quality of Medicines) website, the company failed an inspection held in November 2018, as it did not comply with the principles of good manufacturing practices.
MHRA is an executive agency of the Department of Health and Social Care in the United Kingdom which is responsible for ensuring that medicines and medical devices work and are acceptably safe.
The inspection identified failures in the cross-contamination controls applied by the manufacturer. This resulted in a risk of cross contamination above Permitted Daily Exposure (PDE) from some products. The agency has withdrawn Micro Labs' GMP certificates.
"MHRA would recommend consideration of recall of any products where manufacture followed low PDE products in equipment used for granulation, blending, compression," the MHRA's statement of non-compliance said.
"Only products critical to maintain patient supply to be supplied to EU markets whilst this statement of non-compliance remains in force," it added.



Singapore national health database hacked, details of HIV positive patients revealed
After last year's cyber attack, wherein personal information of about 1.5 million Singaporeans was stolen, another incident took place in the city-state as an HIV-positive American — Mikhy Farrera Brochez — leaked online the personal data of 14,200 Singaporeans and foreigners diagnosed with the AIDS virus.
Brochex had been deported from Singapore after serving a jail term. Brochez lived in Singapore from 2008 and was convicted in 2017 on numerous drug-related and fraud offenses, including lying to the country's ministry of manpower about his own HIV status.
Brochez had used his Singaporean doctor partner's blood sample to pass blood tests so he could work in Singapore, the ministry said in a statement. His partner had access to the HIV Registry for his work, it added.
Last week, Brochez disclosed online the personal information including the names, ID numbers, phone numbers and addresses of 5,400 Singaporeans diagnosed with HIV up to January 2013 and 8,800 foreigners diagnosed up to December 2011.
In May 2016, Singapore's health ministry had become aware that Brochez was in possession of confidential information that appeared to be from the country's HIV Registry. Last week, it learned that he could still be in possession of the data, the ministry said.
Singapore-based advocacy group Action for AIDS said the case has the "potential of damaging the lives of persons living with HIV and their loved ones".



As more sartan recalls are announced, US to see further shortages of BP medicines
We have been covering the sartan issue since July of last year, when the US Food and Drug and Administration (FDA) was informed by Chinese manufacturer Zhejiang Huahai Pharmaceuticals Co (Huahai) that the valsartan it produced contained certain impurities that are carcinogenic. This led to a worldwide recall of not just drugs that contained valsartan, but other sartans as well, such as losartan and irbesartan.
Sartans belong to a class of widely used medicines for treating high blood pressure called angiotensin II receptor blockers, or ARBs.
Six months on, sartans are still being recalled. The most recent recall was announced just a few days back. On January 22, Torrent Pharmaceuticals Limited said it is expanding its voluntary recall of losartan potassium tablets and losartan potassium and hydrochlorothiazide tablets in the US due to the detection of trace amounts of an impurity found in an active pharmaceutical ingredient (API) manufactured by Hetero Labs Limited. The impurity detected is N-nitrosodiethylamine (NDEA), a probable human carcinogen.
Similarly, India's Aurobindo Pharma is recalling 1,62,301 bottles of amlodipine and valsartan tablets, 3,12,095 bottles of valsartan and hydrochlorothiazide tablets and 20,604 bottles of valsartan tablets in the US, as the FDA confirmed the presence of NDEA.
As a result, the FDA has cautioned that these recalls can lead to additional shortages of BP drugs in the United States.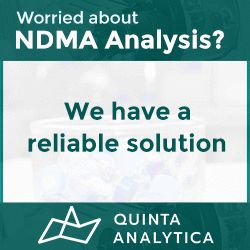 The FDA Commissioner Scott Gottlieb and the agency's director of the Center for Drug Evaluation and Research Janet Woodcock issued a statement on the FDA's ongoing investigation into valsartan and ARB class impurities and the agency's steps to address the root causes of the safety issues.
At least two million people around the world have been exposed to cancer-causing chemicals in the tainted BP drugs. More than one million of those affected are in the US, which heavily relies on China for drug ingredients.
The agency said the impurities "may be generated when specific chemicals and reaction conditions are present in the manufacturing process" and "may also result from the reuse of materials, such as solvents." The reuse of solvents is an accepted practice in the industry, but manufacturers are generally expected to ensure that reused materials meet certain safety standards.



J&J's Imbruvica bags tenth FDA nod; BMS withdraws application for lung cancer drugs
Last week, we reported on how AbbVie and Johnson & Johnson's blockbuster Imbruvica, in combination with two chemo drugs, failed to top the chemo duo alone in a Phase 3 study of previously untreated pancreatic cancer patients whose disease had metastasized.
After last week's setback, Imbruvica won FDA approval as the first non-chemotherapy treatment for untreated patients with chronic lymphocytic leukemia/small lymphocytic lymphoma (CLL/SLL). This is the tenth approval for Imbruvica since its launch in 2013, and the drug generated sales of about US$ 2.6 billion last year.
The drug has secured the FDA nod in combination with Roche's obinutuzumab in adults with CLL/SLL. The approval expands the use of Imbruvica in frontline CLL/SLL beyond its use as a monotherapy.
Meanwhile, Bristol-Myers Squibb (BMS) has voluntarily withdrawn an FDA application for a combo lung cancer treatment. The drugs — ipilimumab (brand name Yervoy) and nivolumab (Opdivo) — belong to a class called checkpoint inhibitors. BMS said it pulled its applications after recent discussions with the USFDA.
BMS, which announced a planned US$ 74 billion acquisition of cancer drug maker Celgene earlier this month, is still pursuing approval for the Yervoy-Opdivo combination for use by lung cancer patients with a different biomarker. Such usage is being tested in a separate part of the study.
Meanwhile, Eli Lilly faced yet another setback. A week after Eli Lilly reported disappointing findings for its cancer drug Lartruvo, the FDA is discouraging new patients from getting started on the medicine and urging those already on it to consult with their doctors. A similar announcement has been made by the EMA.
Lartruvo had won an accelerated FDA approval in 2016 as part of a combo with the chemotherapy doxorubicin". It was to be a first-line treatment for a subset of patients with soft tissue sarcoma, which had seen no new approvals in decades. By the third quarter of 2018, Lilly had raked in US$ 221.2 million in Lartruvo sales.
The PharmaCompass Newsletter – Sign Up, Stay Ahead
Feedback, help us to improve. Click here
Image Credit : #Phisper Infographic by SCORR MARKETING & PharmaCompass is licensed under CC BY 2.0
" The article is based on the information available in public and which the author believes to be true. The author is not disseminating any information, which the author believes or knows, is confidential or in conflict with the privacy of any person. The views expressed or information supplied through this article is mere opinion and observation of the author. The author does not intend to defame, insult or, cause loss or damage to anyone, in any manner, through this article."
Read More