AbbVie buys Allergan for US$ 63 billion; FDA okays controversial women's libido drug
×
This week, Phispers brings you news about another big M&A of 2019 — AbbVie's acquisition of botox-maker Allergan for US$ 63 billion.
The BMS-Celgene merger — the biggest M&A of 2019 thus far — moved towards completion with BMS agreeing to divest one of Celgene's most lucrative drugs.
The FDA approved Vyleesi, a controversial women's libido drug, and rejected Daiichi Sankyo's treatment for blood cancer.
In compliance news, American drugmaker Akorn and India's Aurobindo Pharma received warning letters from FDA.
Merck began looking for a new CEO to replace Ken Frazier, who turns 65 this year.
There was more debate on paclitaxel-coated stents and balloons, even as the FDA released 20-year data on medical devices.
And UK launched an inquiry into unsafe, stolen drugs that entered the NHS supply chain in 2014.



AbbVie buys botox-maker Allergan for US$ 63 billion
The biggest news of the week was AbbVie Inc's acquisition of rival drugmaker Allergan Plc for US$ 63 billion. Allergan is known for Botox and other cosmetic treatments, while AbbVie for its blockbuster immune disorder treatment — Humira.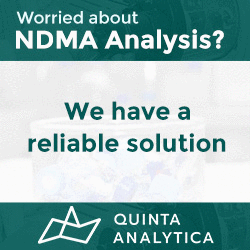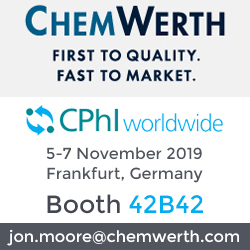 Both companies are facing long-term challenges with their flagship brands. While AbbVie is facing the expiration of patent protection for Humira, which brought in a staggering US$ 20 billion in sales last year, Allergan is having to contend with rivals of Botox. Neither company has successfully acquired or developed a major new product to replace the sales generated by these blockbuster drugs.
In a statement, the companies said an AbbVie-Allergan combine will have sales of about US$ 48 billion, making it one of the biggest in the industry.
"This is a transformational transaction for both companies and achieves unique and complementary strategic objectives," AbbVie CEO and Chairman Richard Gonzalez said in a statement. Gonzalez will remain chairman and CEO at AbbVie. Two members of Allergan's board, including chairman and CEO Brent Saunders, will join AbbVie's board once the deal closes. Regulators and Allergan shareholders still have to approve the deal.



FDA approves controversial women's libido drug Vyleesi; rejects Daiichi's cancer drug
Last week, the US Food and Drug Administration approved Vyleesi (bremelanotide) to treat acquired, generalized hypoactive sexual desire disorder (HSDD) in premenopausal women.
HSDD is characterized by low sexual desire that causes marked distress or interpersonal difficulty and is not due to a co-existing medical or psychiatric condition, problems within the relationship or the effects of a medication or other drug substance.
Vyleesi is a controversial drug, known to activate melanocortin receptors. But the mechanism by which it improves sexual desire and related distress is unknown. Patients inject Vyleesi under the skin of the abdomen or thigh at least 45 minutes before anticipated sexual activity.
Vyleesi's Massachusetts-based manufacturer, AMAG Pharmaceuticals, hopes the drug can do for female sexual desire what Viagra did for erectile dysfunction.
Though Vyleesi's demonstrated effects are modest, some doctors argue that it is simply pharmaceutical overreach. It has also rekindled the debate over whether sexual desire can be a matter of pharmaceutical science. According to several doctors, human sexuality is complex, and dependent on various factors and cannot be reduced to a set of measurable dots.
There's already a marketed treatment for HSDD — a pill called Addyi, which had bagged FDA approval in 2015. Addyi too saw controversies, but it hasn't been a commercial success.
Meanwhile, the FDA rejected Japanese drugmaker Daiichi Sankyo's quizartinib as a treatment for adults with a type of blood cancer.
The decision follows an advisory committee meeting, held in May, where independent advisers to the FDA voted 8-3 against the drug's approval to treat acute myeloid leukemia patients with a specific genetic mutation called FLT3.
Several experts in the committee felt the data presented by the company was not strong enough to support an approval and called for further study.
Daiichi said it would evaluate FDA's complete response letter as well as determine next steps in the United States. Quizartinib has only been approved for use in Japan.



Akorn, Aurobindo get warning letters; Sun Pharma's data called into question
In October 2018, German drugmaker Fresenius Kabi had won the case against American drug company Akorn Inc, as a US court had upheld its decision to terminate its agreement to merge with Akorn because of data integrity issues at the latter's facilities.
Since then, Akorn has suffered a series of setbacks as the firm announced that its facility located in Somerset, New Jersey, received a warning letter from the FDA following an inspection conducted in July and August 2018.
This warning letter is the second one that Akorn has received this year. In January, the agency had issued a warning letter to Akorn's other manufacturing plant in Decatur, Illinois after the drugmaker did not resolve previously highlighted violations at the plant.
Akorn wasn't the only one receiving a warning letter. Two weeks after data-integrity concerns emerged at Aurobindo Pharma's Unit 3 operations in Hyderabad, the firm informed the bourses that an active pharmaceutical ingredient (API) facility — Unit XI — had received a warning letter. The action follows news last month that the American drug regulator had classified three plants of the Indian drug major as OAI (short for Official Action Indicated), necessitating regulatory and administrative action.
The FDA's action came after it inspected the company's plants that make APIs (Units 1 in Telangana and Unit 11 in Andhra Pradesh, India) and an intermediate facility (Unit 16, in Telangana) between January and March this year.
Another Indian drug giant, Sun Pharma's facility in Dadra was inspected in March and according to The Indian Express, which reviewed the 10-page Form 483 issued to the site, the FDA found several deficiencies, including those relating to medicine quality as well as data collection. Among the concerns raised are those regarding electronic records used, as they "do not meet requirements to ensure that they are trustworthy, reliable and generally equivalent to paper records."
Manufacturing concerns also derailed Glenmark Pharmaceutical's plans to get an approval for the New Drug Application of Ryaltris as the FDA cited deficiencies in the Drug Master File pertaining to one of the APIs used in the product and at its manufacturing facilities.



Merck starts looking for a new CEO; shares updates on activities beyond Keytruda
In September 2018, the board of Merck had rolled back a policy that required CEOs to retire at the age of 65. This was seen as a move designed to keep CEO Ken Frazier around longer, who will turn 65 in December this year.
But now, there are reports that the company is looking for a replacement to Frazier. Its preference is for an internal candidate, a Bloomberg news report said. Frazier joined Merck in 1992 and has served as CEO since 2011. He also chairs the board.
The drugmaker is also preparing for the exit of R&D head Roger Perlmutter (who is 66 years of age), according to the report.
In recent years, Frazier has presided over a period of growth fueled partly by the mega-blockbuster cancer drug Keytruda, sales of which passed US$ 7 billion for 2018. But recently, some analysts and investors have questioned how Merck plans to grow beyond Keytruda.
Perlmutter recently mentioned that Merck can build a franchise like Keytruda not just once or twice, but repeatedly.
Merck's top brass also talked about looking at new combinations and earlier lines for potential first-to-market opportunities. The PARP inhibitor Lynparza might also play a big role in tackling those two markets, even as Merck and partner AstraZeneca explore 19 other indications for this drug.
Outside of oncology, vaccines and hospital care are the main pillars of growth for the company. Merck is looking to grow existing products while steadily pushing a "rich pipeline."



BMS to shed Celgene's psoriasis drug to close merger; GSK split activities continue
The biggest merger of 2019, of Celgene with Bristol-Myers Squibb (BMS), was also in news this week, as BMS agreed to divest one of Celgene's most lucrative drugs in order to close the planned US$ 74 billion merger.
Under an agreement with the Federal Trade Commission, BMS will sell off the psoriasis pill Otezla to appease antitrust regulators' concerns, the company said in a statement. Otezla was seen as an important driver for future growth, as it was a major product for Celgene. It is projected to bring in US$ 1.86 billion this year.
According to analysts, Otezla has as much as a decade of strong sales ahead, which will now go to a rival's portfolio. Johnson & Johnson's Janssen unit has said it is interested in pursuing an oral psoriasis treatment through an acquisition or through its own pipeline.
BMS is researching another type of therapy for psoriasis — known as a TYK2-inhibitor — that would likely compete with Otezla. The overlap had raised regulatory concerns. By divesting Otezla, BMS is choosing to sell a blockbuster in favor of a promising, though experimental, therapy.
Both BMS and Celgene are having to contend with competition to their blockbusters. While BMS is fighting Merck for dominance in the field of cancer immunotherapy, Celgene's blockbuster blood cancer treatment — Revlimid — is expected to face competition from low-priced generic drugs in the coming years.
Meanwhile, BMS's flagship immunotherapy treatment Opdivo failed to beat Bayer's Nexavar at extending the lives of liver patients in a phase 3 study. The Bayer drug has long been the standard of care for patients with newly diagnosed hepatocellular carcinoma (HCC). It had been competition-free in that indication, until Eisai and Merck's Lenvima recently joined it.
While BMS's survival data didn't meet the statistical significance bar in the trial, dubbed CheckMate-459, the company said there was "a clear trend" towards improvement with Opdivo.
GSK kicks off sale of consumer health brands: GlaxoSmithKline (GSK) has kicked off the sale of some consumer health brands as it seeks to raise about US$ 1.26 billion (£1 billion) before going ahead with a spinoff of its consumer healthcare business.
According to Reuters, GSK has bundled the non-core drugs into three different portfolios and has hired boutique investment bank Greenhill to market the products to separate bidders.
According to sources quoted in the report, information packages for two portfolios consisting of Latin American drugs and Physiogel skin care products were sent out to prospective bidders earlier this week.
The sale of a third portfolio of European drugs will kick off after summer, with a much higher price tag attached due to strong interest from private equity investors, sources added.
GSK is streamlining its product offering as it prepares to fold its consumer business into a joint venture with Pfizer in the second half of this year.
Meanwhile, GSK has offered concessions to address EU antitrust concerns over its planned joint venture with Pfizer's consumer health business, the European Commission said.
According to a filing on the European Commission site, the EU competition enforcer will decide by July 10 whether to accept the proposal, demand more or open a full-scale investigation.
GSK announced the deal in December last year, a move which will put it ahead of rivals such as Johnson & Johnson, Bayer and Sanofi.



Debate on paclitaxel-coated stents continues; FDA releases 20-year data on medical devices
Paclitaxel-coated devices, such as balloons and stents, received some bad press in late December 2018 after a meta-analysis showed an increased risk of death for patients treated with these devices.
Last week, after two days of presentations regarding the death risk that may be associated with paclitaxel-coated balloons and paclitaxel-eluting stents on the market and in clinical trials, FDA said it has a lot of work to do before any concrete decisions are made regarding the risk-benefit of the devices in question.
The FDA had conducted a preliminary analysis of long-term follow-up data (up to five years in some studies) of the pivotal premarket randomized trials for paclitaxel-coated products. Of the three trials with five-year follow-up data, each showed higher mortality in patients treated with paclitaxel-coated products. In total, among the 975 patients in these three trials, there was around 50 percent increased risk of mortality in subjects treated with paclitaxel-coated devices versus those treated with control devices (20.1 percent versus 13.4 percent crude risk of death at five years).
However, the FDA said the data should be interpreted with caution because there is large variability in the risk estimate of death due to the limited amount of long-term data, and because these studies were not originally designed to be pooled. Also, the agency noted that the specific cause and mechanism of the increased risk of death is unknown.
The FDA advisory committee has offered recommendations on how to use what is in place to understand mortality signals.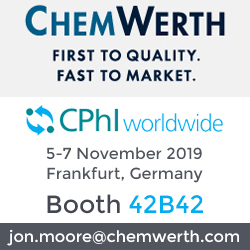 According to the panel, limited data on dose effect, toxicity and other potential factors have posed barriers for FDA and the industry to achieve a complete understanding of paclitaxel- or drug-coated balloons (DCBs) and paclitaxel- or drug-eluting stents (DESs) in peripheral arterial disease (PAD) patients.
Meanwhile, the FDA, which recently conducted its Alternative Summary Reporting (ASR) program for medical devices, made available on its website all adverse event reports received under ASR exemptions from 1999 to 2019.
With the agency's release of more than six million records of ASR data over the last 20 years, FDA also made clear that users of the data should be cautious.



UK launches inquiry after news of unsafe, stolen drugs entering NHS supply chain
Last week, medical authorities in the UK launched an internal inquiry after news that unsafe medicines for common conditions were stolen from Italian hospitals, sold to UK pharmacies and had potentially reached patients.
Criminal gangs linked to the mafia infiltrated the NHS supply chain in 2014, which resulted in prescription medicines for prostate cancer, epilepsy and schizophrenia being imported into the UK.
The drugs are believed to have been stolen in Italy between 2011 and 2014. More than 10,000 units had been imported into Britain by 2014, according to a Channel 4 program, Dispatches: How safe are your medicines?
The medicines were not counterfeit, but given the time they spent outside of the regulated supply chain they were classed as "falsified". The Medicines and Healthcare products Regulatory Agency (MHRA), which did not alert the wider public at the time, said it believed the risk to public health was low since they were legitimate medicines.
The PharmaCompass Newsletter – Sign Up, Stay Ahead
Feedback, help us to improve. Click here
Image Credit : #Phisper Infographic by SCORR MARKETING & PharmaCompass is licensed under CC BY 2.0
" The article is based on the information available in public and which the author believes to be true. The author is not disseminating any information, which the author believes or knows, is confidential or in conflict with the privacy of any person. The views expressed or information supplied through this article is mere opinion and observation of the author. The author does not intend to defame, insult or, cause loss or damage to anyone, in any manner, through this article."
Read More