Top Pharma & Biotech Deals, Investments, M&As in August 2018
×
In August, the biotech boom of 2018 continued unabated and the Wall Street Journal reported that investment banks have lured top biotech analysts with guaranteed pay packages of US$ 3 million or more.
At this time of the year, equity analysts who assess companies and write reports that help investors gauge prospects and interpret news will certainly have their hands full as investments into pharma and biotech companies continue to grow at a rapid pace.
Leading the pack in August was US-based Emergent BioSolutions which made two acquisitions to stay on track of its growth plan to achieve US$ 1 billion in revenue by 2020.
While European businesses have had a long-established practice of taking off during the months of July or August, last month two German startups — Affimed NV and Mologen AG — announced big ticket deals which could result in multi-billion dollar payouts. And Hong Kong continued its efforts to lure overseas-listed firms to conduct secondary share offerings in the financial hub.
Click here to view the major deals in August 2018 (FREE Excel version available)



Emergent BioSolutions' billion-dollar shopping spree
In a deal valued up to US$ 735 million, consisting of an upfront payment of US$ 635 million and up to US$ 100 million in cash for potential sales-based milestones, Emergent Biosolutions acquired Adapt Pharma to access its flagship product Narcan (naloxone Hydrochlroride) Nasal Spray — the first and only US Food and Drug Administration (FDA) approved nasal form of naloxone for the emergency treatment of a known or suspected opioid overdose.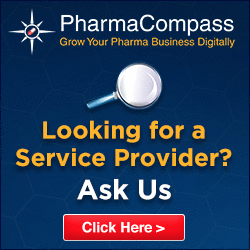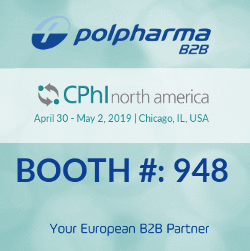 The acquisition is designed to help Emergent expand its presence within the public health threats market to respond to the opioid crisis, which has been declared a public health emergency by the US government.
Click here to view the major deals in August 2018 (FREE Excel version available)
Narcan is often carried by police officers and medical teams and was approved in 2015. Earlier this year, the US Surgeon General released a public health advisory urging more Americans to carry naloxone.
The purchase of Adapt Pharma is expected to generate revenues of US$ 200 million to US$ 220 million and to be accretive to adjusted net income and EBITDA in 2019.
Just weeks earlier, Emergent announced an all-cash US$ 270 million acquisition of specialty vaccines company PaxVax. The acquisition will add two revenue-generating FDA-licensed vaccines that protect against cholera and typhoid fever to Emergent's vaccine portfolio. These vaccines are expected to generate revenues of US$ 70 million to US$ 90 million in 2019.
Click here to view the major deals in August 2018 (FREE Excel version available)



Novo bags new diabetes technology by acquiring Bristol univ spinout — Ziylo
Novo Nordisk acquired full rights to Ziylo's early-stage glucose binding molecules in a staged acquisition with a potential deal value that could exceed US$ 800 million. The acquisition will give Novo Nordisk full rights to Ziylo's glucose binding molecule platform to develop glucose responsive insulin molecules.
Ziylo is a University of Bristol spin-out company based out of the Unit DX science incubator in Bristol, UK. Ziylo has been pioneering the use of its platform technology — synthetic glucose binding molecules — for therapeutic and diagnostic applications.
Click here to view the major deals in August 2018 (FREE Excel version available)
Ziylo's glucose binding molecules are synthetic molecules that exhibit an unprecedented selectivity to glucose in complex environments such as blood.
The development of glucose responsive insulin molecules is a key strategic area for Novo Nordisk, as it wants to develop this safer and more effective (next generation of insulin) therapy.
A glucose responsive insulin would help eliminate the risk of hypoglycaemia (deficiency of glucose in the blood stream), which is the main risk associated with insulin therapy and one of the main barriers to achieving optimal glucose control. Such an insulin molecule could also lead to better metabolic control.
Just before selling itself to Novo, Ziylo spun out a new company dubbed Carbometrics to develop the diagnostics and glucose monitoring applications of its technology. Carbometrics is now the new home for all Ziylo researchers. Through a research collaboration with Novo Nordisk, Carbometrics will assist with ongoing optimization of glucose binding molecules for use in glucose responsive insulin molecules.
Click here to view the major deals in August 2018 (FREE Excel version available)
Novo Nordisk has a strong presence in the diabetes care market with a global value market share of 27 percent. In the total insulin market, Novo's global value market share is 46 percent; and in the modern and new-generation insulin market, it is 45 percent.
The European discovery outfit at Evotec also announced a tie up with Novo Nordisk to build early-stage pipeline drugs for diabetes, obesity drugs, and also diseases like NASH (non-alcoholic fatty liver disease), cardiovascular diseases and diabetic kidney disease. The scientists at Evotec will build a preclinical pipeline of small molecules primarily concentrating on diabetes and obesity.
While the financial details of the alliance are not known, it is clear that Evotec is adding a major partnership on top of a string of deals with companies like Celgene, Bayer and Sanofi, as well as a number of smaller biotech firms.
Click here to view the major deals in August 2018 (FREE Excel version available)



German cancer startups announce big ticket deals
Last month, Genentech, a member of the Roche group, announced it will pay German clinical stage biopharmaceutical company — Affimed — US$ 96 million upfront. It also committed to funding, thereby making Affimed eligible for up to an additional US$ 5.0 billion in revenues which includes milestone payments, and royalties on sales.
The German start up is focused on discovering and developing highly targeted cancer immunotherapies that harness the power of innate and adaptive immunity (NK and T cells).
Affimed will apply its proprietary Redirected Optimized Cell Killing (ROCK®) platform, which enables the generation of both NK cell and T cell-engaging antibodies, to discover and advance innate immune cell engager-based immunotherapeutics of interest to Genentech.
Click here to view the major deals in August 2018 (FREE Excel version available)
In June, at the European Hematology Association, Affimed shared data of its lead candidate AFM13 in combination with Keytruda (Pembrolizumab) in patients with Relapsed/Refractory Hodgkin Lymphoma. Assessment of 18 patients treated at the highest AFM13 dose showed best overall response rate (ORR) of 89 percent (16/18 patients).
Another German company Mologen AG announced a deal with Oncologie which could generate payouts of over US$ 1.16 billion (€1 billion) towards the development of its lead compound — lefitolimod.
In the near-term, Mologen would receive US$ 26.63 million (€23 million) to conduct the phase III Impala trial and build on the promising data from a phase II trial as a maintenance therapy after first-line induction chemotherapy in patients with metastatic colorectal cancer. Impala is a randomized phase III study in patients with metastatic colorectal carcinoma.
In the field of active immunotherapies, great hopes are riding on substances that bind to very specific receptors, known as toll-like receptors (TLR). These receptors are part of the innate defense system. Through activation of the immune system, they are able to facilitate the recognition of tumor-associated antigens.
Click here to view the major deals in August 2018 (FREE Excel version available)
Many years of research work have shown that toll-like receptor 9 (TLR9) plays a particularly important role in the fight against cancer. Substances that activate TLR9 are referred to as TLR9 agonists and form the main focus of global research and development activities.
Lefitolimod is regarded as the best-in-class TLR9 agonist.



Under new listing rules, Hong Kong stages second biotech IPO
Chinese cancer drug developer BeiGene, which debuted to a US$ 158 million public offering on the Nasdaq back in 2016, had its secondary IPO on the Hong Kong stock exchange last month.
As part of an effort to attract secondary listings, Hong Kong is implementing new and more lenient rules for drugmakers that are still in the earliest stages of the clinical trial process without any products on the market.
BeiGene is only the second to launch an IPO under the new regime and the US$ 903 million raised during the dual listing improves its exposure to investors in Asia while being close to the mainland China market.
Click here to view the major deals in August 2018 (FREE Excel version available)
BeiGene intends to use net proceeds from the offering for clinical trials, preparation for registration filings, and for the launch and commercialization of its core product candidates — zanubrutinib, tislelizumab, and pamiparib.
Under the revised rules, Ascletis Pharma was the first early-stage biotechnology company to be listed on the Hong Kong Stock Exchange (HKEX) in July 2018. After the new rules were put in place in Hong Kong, more than 10 biotech companies, mostly Chinese, announced plans to list in Hong Kong. Some have also dropped plans to launch IPOs in the US in favor of the Hong Kong exchange.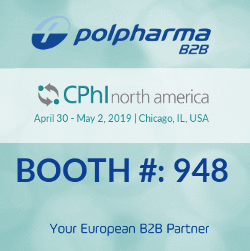 Click here to view the major deals in August 2018 (FREE Excel version available)
The overall IPO range sought by BeiGene was reportedly between US$ 908 million and US$ 1.07 billion and one of the reasons given for the biotech falling short of its target was the vaccine scandal in China which has been making headlines and may have hurt investor confidence.
Currently New York-based Nasdaq is the biggest center for biotech listings, with US$ 2.4 billion worth of such shares sold last year, according to the data provided by Thomson Reuters.
Click here to view the major deals in August 2018 (FREE Excel version available)



Our view
The first half of 2018 witnessed a spate of M&A activity in the pharmaceutical and biotech space with the industry witnessing some of the biggest deals from companies like Takeda, Celgene and Sanofi. In addition, healthcare startup funding from venture capital firms reached US$ 15 billion, which is 70 percent higher than the corresponding figure for last year.
Click here to view the major deals in August 2018 (FREE Excel version available)
While July and August were comparatively slow months for activity, we expect a significant ramp up of deal-making in the coming months.
Keep track of all that is happening with PharmaCompass' compilation of Top Pharma & Biotech Deals — PharmaFlow.
Click here to view the major deals in August 2018 (FREE Excel version available)
The PharmaCompass Newsletter – Sign Up, Stay Ahead
Feedback, help us to improve. Click here
Image Credit : Top Pharma & Biotech Deals - Aug 2018 by PharmaCompass is licensed under CC BY 2.0
" The article is based on the information available in public and which the author believes to be true. The author is not disseminating any information, which the author believes or knows, is confidential or in conflict with the privacy of any person. The views expressed or information supplied through this article is mere opinion and observation of the author. The author does not intend to defame, insult or, cause loss or damage to anyone, in any manner, through this article."
Read More