Recipharm's UK facility fails GMP inspection; FDA proposes harmonization of standards for generic drugs
×
This week, Phispers brings you news on AstraZeneca's Lynparza that has shown strong benefits for women with ovarian cancer.
Novartis has expanded its radioligand therapeutic (RLT) pipeline of targeted oncology treatment by buying Endocyte for US$ 2.1 billion.
In China, authorities slapped a US$ 1.3 billion fine on Changchun Changsheng Biotechnology — the company responsible for faulty vaccines.
In compliance news, leading CDMO Recipharm's UK facility failed GMP inspection. And the FDA has proposed harmonization of global standards for generic drugs.



Leading CDMO Recipharm's UK facility fails GMP inspection
A solid dose facility in the United Kingdom, belonging to leading global pharmaceutical contract development and manufacturing organization (CDMO) — Recipharm, failed a GMP inspection conducted by the UK's Medicines and Healthcare products Regulatory Agency (MHRA).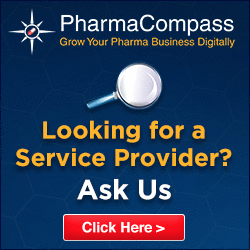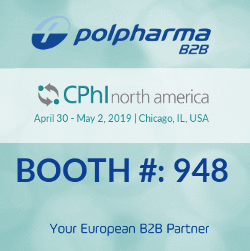 Located near Manchester, the site had over 50 years of experience in manufacturing and packaging tablets and capsules. While the site specializes in potent products and holds a controlled drugs license, the inspection found that the measures to prevent and detect cross-contamination were deficient. Moreover, it carried a risk of cross contamination between products going undetected.
The statement of non-compliance also applies to manufacture of all potent investigational medicinal products (IMPs) manufactured at the site. The only exemption to this is where a trial sponsor can demonstrate that the benefit risk ratio remains positive and supports the continuation of the particular trial.
According to the statement, Recipharm voluntarily stopped the manufacture and release of potent products until corrective actions had been completed. However, for the avoidance of doubt, the MHRA considered it necessary to formalize this commitment by restricting that part of the certificate until the time it is satisfied that potent product manufacture is in a position to return to compliance with the principles of GMP.
The restriction does not apply to the manufacture of non-potent products or to QC testing or to batch certification of sterile products.



FDA proposes harmonization of global standards for generic drugs
Last week, the FDA said it is putting forth a proposal to the International Council on Harmonization (ICH) to better harmonize scientific and technical standards for generic drugs.
The FDA proposal seeks to allow generic drug developers to implement a single global drug development program, which will allow for simultaneous approvals in multiple markets.
"The ultimate goal of this global harmonization of scientific and technical requirements would be the attainment of a single global generic drug development program that can support simultaneous regulatory filings across multiple markets. Harmonization of these requirements is foundational to achieving a future goal of enabling global approval for high quality generic drugs," FDA commissioner Scott Gottlieb said in a statement.
More specifically, FDA is proposing that ICH develop a series of guidelines on standards for demonstrating bioequivalence for both non-complex and complex dosage forms, and drug products. FDA expects that ICH will review FDA's proposal and that the ICH Assembly will endorse the proposal at its next meeting in November 2018.



Novartis makes a second bet on radiology, buys Endocyte for US$ 2.1 billion
In its ongoing effort to develop targeted radiation treatments for cancer, Swiss drug major Novartis has agreed to pay US$ 2.1 billion cash to acquire Endocyte.
Endocyte's planned acquisition comes a year after it agreed to license ABX's radioligand therapeutic (RLT) candidate PSMA-617 for over US$ 172 million, and refocus its development efforts around the prostate cancer treatment.
With the acquisition of Endocyte, Novartis will expand its RLT pipeline of targeted oncology treatments. Novartis and Endocyte expect to close the deal in the first half of 2019.
The Endocyte deal is the second multi-billion dollar buyout Novartis has undertaken this year. In April, it paid US$ 8.7 billion to acquire AveXis, which has a gene therapy for spinal muscular atrophy in late-stage testing.
The acquisition gives Novartis access to experimental drugs meant to precisely deliver radiation to a tumor. Endocyte's experimental treatments attach a radioactive therapeutic atom to a ligand, a molecule that can bind to receptors on the surface of cancer cells. These radioligand therapies are supposed to shrink tumors while sparing healthy tissue from the toxic effects of radiation.
Endocyte's Phase III lead candidate, 177Lu-PSMA-617, is designed to target the prostate-specific membrane antigen (PSMA) by delivering the short-range beta-emitting radioactive isotope lutetium (177Lu) selectively to tumor cells while bypassing non-PSMA-expressing healthy cells.
Last year, Novartis had signed a US$ 3.9 billion deal to acquire Advanced Accelerator Applications (AAA). In January this year, AAA won FDA approval for lutetium Lu 177 dotate (Lutathera) — a radiotherapy for neuroendocrine tumors.



China slaps US$ 1.3 billion fine on firm caught in vaccine scandal
China has imposed a whopping US$ 1.3 billion fine on Changchun Changsheng Biotechnology Company — the company responsible for manufacturing faulty vaccines that are given to hundreds of thousands of children.
The US$ 1.3 billion fine and asset seizure is the latest move by authorities to punish Jilin province-based Changchun Changsheng over the faulty rabies vaccine. The amount includes the forfeiture of 1.89 billion yuan (US$ 272.2 million) in revenue from the sale of the vaccine.
The fine comes at a time of increasing anxieties among the country's growing middle class. Earlier this year, news surrounding the defective vaccines had sparked outrage in China, marked by rare public protests outside government buildings, as parents asked how they could trust authorities to protect Chinese children.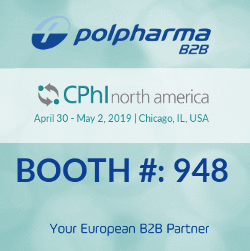 In July this year, the company's chairwoman and 14 other people had been arrested in connection with the vaccine scandal, while more than a dozen national, provincial and local officials had been sacked. Changchun Changsheng was ordered to cease production after it was found to have fabricated records.
Over the last year, the defective rabies vaccine was one of the two major controversies to hit Changchun Changsheng. About 250,000 diphtheria, pertussis and tetanus (DPT) vaccines for children, also produced by Changchun Changsheng, were found to be faulty by Chinese investigators in November 2017.
The US$ 1.3 billion fine comes in addition to a US$ 507,843 penalty slapped on the company by the Chinese government in July for their original batch of defective children's vaccines.
AstraZeneca's Lynparza — a drug that blocks a cancer cell's ability to repair its genetic code — has shown strong benefits for women newly diagnosed with ovarian cancer.
According to the findings of a trial known as SOLO-1, when given as a maintenance therapy to reinforce initial chemotherapy, Lynparza halted or reversed tumor growth in 60 percent of patients three years into the trial. The findings were unveiled at the European Society for Medical Oncology meeting in Munich on October 21.
The patients had a particular mutation, known as BRCA. Cancer cells with BRCA mutation have a diminished ability to restore their DNA when it gets damaged during cell division, which is a driver behind cancerous mutations.
Lynparza and other drugs in the class of PARP inhibitors are designed to block what remains of that DNA repair mechanism. This way, BRCA-mutated cancer cells fail to replicate and the tumor is no longer able to sustain itself.
Only 28 percent of those in a chemotherapy-only control group were spared tumor progression at that stage.
At year four, the progression-free survival (PFS) rate in the Lynparza group was still above 50 percent, against 11 percent for chemotherapy alone.
"The results ... herald a new era in treatment for women diagnosed with advanced ovarian cancer who carry a BRCA mutation," said Kathleen Moore, associate professor at the University of Oklahoma's Stephenson Cancer Center.
Lynparza was initially approved in 2014 by the US Food and Drug Administration (FDA) in late-stage BRCA-mutated ovarian cancer. Last year, AstraZeneca and Merck agreed to collaborate in developing and commercializing the medicine. AstraZeneca generated US$ 297 million in Lynparza sales last year. According to Refinitiv data, analysts on average, see US$ 2 billion in revenue from the drug in 2023.
Roche's Tecentriq slows aggressive breast cancer: An immunotherapy drug from Roche — Tecentriq — helped slow an aggressive type of breast cancer where new treatments have been elusive.
According to the trial data, Tecentriq showed positive results in the treatment of triple-negative tumors, which affect 15 percent of breast cancer patients.
The drug's benefit was shown to be greatest among the roughly 40 percent of trial participants who had high levels of a protein known as PD-L1.
Those women lived a median 7.5 months without their disease worsening with Roche's Tecentriq plus chemotherapy as an initial treatment, compared with five months for those getting chemotherapy alone (a current treatment standard).
The PharmaCompass Newsletter – Sign Up, Stay Ahead
Feedback, help us to improve. Click here
Image Credit : #Phisper Infographic by SCORR MARKETING & PharmaCompass is licensed under CC BY 2.0
" The article is based on the information available in public and which the author believes to be true. The author is not disseminating any information, which the author believes or knows, is confidential or in conflict with the privacy of any person. The views expressed or information supplied through this article is mere opinion and observation of the author. The author does not intend to defame, insult or, cause loss or damage to anyone, in any manner, through this article."
Read More