Novartis wins approval of world's most expensive drug; Sun Pharma looks beyond generics
×
This week, Phispers brings you news from Novartis AG, as the FDA approved two blockbusters, and its CEO announced that the Swiss drugmaker has 25 potential blockbusters in development.
In the US, the first state trial of the opioid epidemic began in Oklahoma, even as Purdue Pharma and Teva opted for out-of-court settlements.
The country also saw a huge drop in 'pay for delay' payments made by branded drugmakers to generic players.
An MIT researcher was accused of claiming others' discoveries as his own.
In the UK, the Competition and Markets Authority (CMA) alleged that four companies entered into an anti-competitive agreement, restricting the supply of nausea and dizziness drug — prochlorperazine, thereby breaching laws in both the UK and EU.
And India's largest drugmaker Sun Pharma said it plans to bounce back by buying innovative firms in order to generate revenue from patented drugs.



Novartis has 25 potential blockbusters in pipeline; takeover targets in China 'scarce', says CEO
Swiss drugmaker Novartis AG has over 25 potential blockbuster treatments in development, Novartis chief executive Vas Narasimhan said at an investor event held in Boston last week.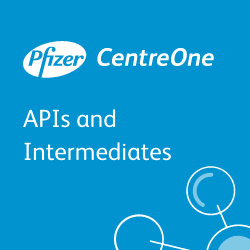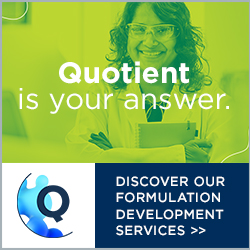 "Our pipeline is industry-leading with more than 25 potential blockbusters and this pace of innovation positions Novartis well for the future," he said.
Narasimhan also spoke about China, the world's second-largest market for pharmaceuticals. He said takeover targets in China for global pharmaceuticals groups are scarce due to few novel drugs, data quality fears and lagging regulatory standards.
He anticipates impending structural reforms in China to free up US$ 30 billion as the local market shifts to international companies' generic products. Narasimhan aims for China to be the second-largest market for Novartis, after the United States.
According to the Novartis CEO, Chinese companies are focused on so-called "patented fast-follower" medicines that mimic drugs invented elsewhere, including cancer immunotherapies like PD-1s, monoclonal antibodies, and CAR-T cell therapy such as Novartis' US$ 475,000-per-patient cancer medicine Kymriah.
While some global pharmaceuticals companies may seek Chinese firms to "plug gaps" in their portfolios, Narasimhan said Novartis has yet to spot appealing targets.
Last week, Novartis' promise of delivering blockbusters started getting realized as the FDA approved its gene therapy for spinal muscular atrophy (SMA), Zolgensma. Novartis announced that the gene therapy would cost US$ 2.125 million over five years making it win the tag of the world's most expensive drug. The final price is "far lower" than the US$ 4 million to US$ 5 million figure the company had quoted as its worth previously.
Zolgensma is a one-time therapy seen as a potential long-term solution for SMA — a rare disease that is a leading genetic cause of death in infants.
Meanwhile, the FDA also approved Novartis' treatment for breast cancer alpelisib, to be used in combination with a hormone therapy. Alpelisib will be marketed under the brand name Piqray and belongs to a class of drugs known as PI3K inhibitors. It is the first of the kind to be approved by the FDA.



First opioid trial begins in Oklahoma; Purdue, Teva reach out-of-court settlements
As the first state trial in the opioid epidemic cases began in Oklahoma in the US this week, families that have lost their loved ones to opioid overdose saw a chance that drug companies — such as Purdue Pharma, Teva Pharmaceuticals and Johnson & Johnson (J&J) — may be held accountable after years of waiting for recompense. Oklahoma's case is the first of more than 40 state lawsuits to come to trial and is being closely watched elsewhere.
Twenty three months ago, the Oklahoma Attorney General Mike Hunter had sued the three drug companies and their subsidiaries, alleging they are responsible for the opioid crisis.
Opioid manufacturers have been accused of contributing to an epidemic linked to a record 47,600 overdose deaths in 2017, according to the US Centers for Disease Control and Prevention.
The main accused in the opioid epidemic, Purdue Pharma, has settled with the state for US$ 270 million and will not be on trial. Purdue Pharma was widely blamed for sparking the epidemic with the introduction and promotion of its painkiller OxyContin in 1996. Much of the US$ 270 million will be used to help establish a national addiction treatment and research centre at the Oklahoma State University. On Sunday, Teva too settled out of court for US$ 85 million.
J&J is now the sole defendant in the case. In opening statements, Hunter said the flood of opioid medications was the "worst manmade public health crisis in the history of our state and country." He said over 4,000 Oklahomans had died of overdoses from prescription opioids between 2007 and 2017. The companies have asserted that they responsibly marketed legitimate narcotics approved by the FDA to quell pain.
Meanwhile, McKinsey said it will no longer work with Purdue Pharma and will stop all other work related to the sale of the pain pills.
The relationship between the opioid giant and McKinsey goes back at least a decade, according to a lawsuit filed in state court earlier this year by the Massachusetts Attorney General. The lawsuit describes how Purdue executives worked with McKinsey consultants to increase sales of OxyContin.
Similarly, JPMorgan Chase & Co has also cut ties with Purdue Pharma quoting the same reason, and forcing the drugmaker to find a new bank to manage cash and bill payments.



FTC report points to huge drop in 'pay for delay' payments to generic players
The US saw a rise in legal settlements in 2016 that extended the market exclusivity of branded drugs near the end of their patent life. However, a new report brought out by the Federal Trade Commission (FTC) said almost none of those agreements included a monetary payment from branded drugmakers to generic rivals, commonly known as "pay for delay".
In fact, FTC found that only one of the 232 agreements between generic and brand drug companies in 2016 contained a side deal or no authorized generic commitment. This was the lowest number of such pay-for-delay agreements since 2004.
For years, the FTC has denounced "pay-for-delay" deals under which branded manufacturers explicitly compensate generic drugmakers to stay off the market past the expiration of patent-protected drugs.
Big drug companies calculate that the 'pay for delay' payments are worth it because there are millions of dollars in revenue to be gained for every day a blockbuster drug faces no price competition. For instance, AbbVie's Humira (adalimumab) logged US$ 36 million a day in US sales in the first quarter of 2019.
The Association for Accessible Medicines (AAM), a trade lobby representing the generic industry, quoted the report to say that the new legislation targeting pay-for-delay deals isn't needed.
"By FTC's own account, current law is working and reverse payment settlements are no longer a systemic problem," AAM wrote in a statement. "We urge policymakers to revisit the need for legislation given this new report from the FTC."



MIT researcher accused of claiming others' discoveries as his own
A professor at the Massachusetts Institute of Technology (MIT) — Ram Sasisekharan — has been accused of claiming others' scientific discoveries as his own.
Sasisekharan is known for his computational approach to develop new treatments. He uses algorithms and computer models to develop better and more potent therapies. His approach was used to launch three biotech companies.
Visterra, a company founded by Sasisekharan that had been developing one of the antibodies, was acquired by Otsuka for US$ 430 million last year.
However, two treatments purportedly discovered with Sasisekharan's computational approach are almost identical to compounds that had previously been described by other labs, a new paper prepared by Lebanon, New Hampshire-based Adimab said.
Adimab said two antibody therapies described by Sasisekharan's lab — one for influenza and one for Zika virus — "show striking similarities" to the past work of other scientists. The paper presented evidence that Visterra's monoclonal antibody for influenza — VIS410 — is essentially the same drug as another antibody, Ab044.
"We looked at exactly two cases, and in both did we find irregularities," said Tillman Gerngross, chief executive of the private biotech firm Adimab.
Sasisekharan has denied the allegations and said in a written statement that he has consulted a legal team and a number of industry experts and was evaluating the next steps, including potential legal action.
Sasisekharan also dismissed the paper as an "opinion piece" that was "founded on a baseless conjecture and filled with entirely false claims."
However, William Schief, a professor of immunology at the Scripps Research Institute who reviewed the Adimab work before it was published, said the paper makes a "very strong case."



UK's CMA alleges price-gouging by four firms that restricted supply of nausea drug
Last week, the UK's Competition and Markets Authority (CMA) alleged that Focus Pharmaceuticals, Medreich, Alliance Pharmaceuticals and Lexon entered into an anti-competitive agreement, restricting the supply of nausea and dizziness medicine — prochlorperazine. In this manner, the companies breached laws in both the UK and EU.
CMA has alleged that Alliance Pharmaceuticals supplied prochlorperazine exclusively to Focus Pharmaceuticals. And Focus paid Lexon a share of the profits and Lexon then shared these payments with Medreich.
However, prior to these agreements, Lexon and Medreich had been jointly readying the launch of another prochlorperazine product. And even though Medreich obtained a license to supply prochlorperazine in January 2014, it did not supply the product until November 2017.
The allegations follow CMA's finding that the prices paid for prochlorperazine by the National Health Service (NHS) between December 2013 and December 2017 rose by about 700 percent — from US$ 8.23 (£6.49) per pack of 50 tablets to US$ 65.50 (£51.68)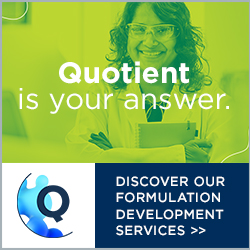 Ann Pope, CMA senior director of antitrust, said: "The NHS should not be denied the opportunity of benefitting from an increased choice of suppliers, or lower prices, for important medicine."
Alliance said it has had no involvement in the pricing or distribution of prochlorperazine since 2013, when it was out-licensed by the company to Focus Pharmaceuticals Limited on an exclusive basis.
Similarly, Advanz Pharma said the statement of objections issued by the CMA "includes matters that pre-date the company's ownership of the medicine, which was acquired from Cinven and certain other sellers as a result of a transaction to purchase Amdipharm Mercury Limited, which closed on October 21, 2015."



Sun Pharma plans to buy innovative firms to generate revenue from patented drugs
India's largest drugmaker — Sun Pharmaceutical Industries Ltd — is drawing up an elaborate plan to bounce back. The company saw a 53 percent drop in its profits during the last quarter, following a corporate governance scandal in India. Since November 1, 2018, Sun Pharma has lost US$ 5.4 billion in market value.
Founder Dilip Shanghvi now wants to focus on early-stage innovations to generate half its revenue from patented drugs. Patented drugs come with higher-margins, as compared to generics. But getting into patented drugs is no mean task, as bigger players have been making massive investments in research and development. They have also been turning to acquisitions to enhance their pipeline.
Shanghvi too is looking at acquisitions to get into patented drugs, and reach his target of generating half of Sun Pharma's revenues from patented drugs. In 2018, Sun Pharma's revenues stood at US$ 4 billion. In contrast, the revenues of Pfizer stood at US$ 53.6 billion.
Shanghvi is taking inspiration for his strategy from British drugmaker Shire Plc, which was acquired by Japan's Takeda Pharmaceutical for US$ 62 billion last year, that favored a "search and development" model of acquiring and licensing products created by others over the traditional research and development one.
Generics players like Mylan and Teva have also taken the acquisition route to increase their earnings from patented drugs. But Mylan's investments in patented products have contributed to a drag on its profitability. Moreover, Mylan has no obvious successor on the horizon for its blockbuster EpiPen. In the case of Teva, sales of its multiple sclerosis treatment Copaxone are dropping faster than expected.
However, Shanghvi feels Sun can be more nimble at pursuing opportunities than companies like Mylan and Teva since he controls 55 percent of Sun's shares, and the company won't be weighed down by corporate bureaucracy.
The PharmaCompass Newsletter – Sign Up, Stay Ahead
Feedback, help us to improve. Click here
Image Credit : #Phisper Infographic by SCORR MARKETING & PharmaCompass is licensed under CC BY 2.0
" The article is based on the information available in public and which the author believes to be true. The author is not disseminating any information, which the author believes or knows, is confidential or in conflict with the privacy of any person. The views expressed or information supplied through this article is mere opinion and observation of the author. The author does not intend to defame, insult or, cause loss or damage to anyone, in any manner, through this article."
Read More