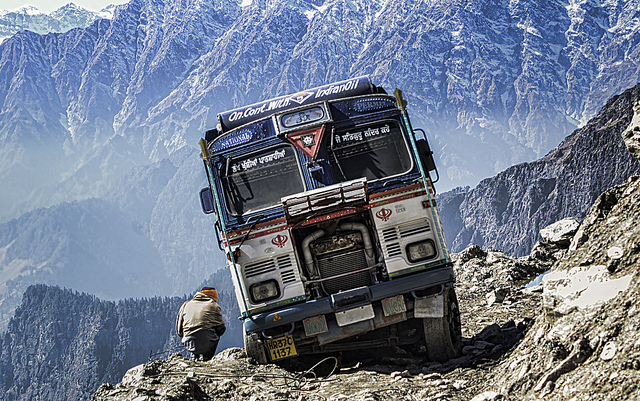 ×
India's pharmaceutical industry exports 55 percent of its produce to countries around the world. Also referred to as the world's pharmaceutical factory, the week gone by proved to be a horrific week for India's pharma industry as leading drug companies in India announced disappointing financial results, coupled with a dismal growth outlook.
The pharmaceutical stock index tanked to a three-year low. This time, the problem wasn't concerns over compliance but the growth and pricing challenges in the United States, where the Indian pharmaceutical industry accounts for the second largest number of Abbreviated New Drug Applications (ANDAs) filings and the maximum number of Drug Master File (DMF) applications.



Changing Market Dynamics, Competition affecting Indian Pharma in the US
Hit by a 34 percent fall in its fourth quarter US sales, India's largest drug group Sun Pharmaceutical Industries said its US sales might fall even further this year.
"There is a new normal that is getting established. The US generic industry is facing rapidly changing market dynamics. Increased competitive intensity and customer consolidation is leading to pressure on pricing," Sun's Managing Director Dilip Shanghvi said on a call with analysts
Sun wasn't alone as Lupin's North American formulation business, which contributes 46 percent to Lupin's total sales, declined 13.2 percent. Similarly, Dr Reddy's — for whom North America constitutes about 50 percent of its generic business —declared a fall of 19 percent in revenues from its North American business.
Cipla also declared a net loss for the financial year which ended in March 2016.
In addition to the wave of consolidation between US drug distributors that has hit the negotiating power of generic drugmakers, there is also uncertainty around the healthcare policy changes which will come about under President Donald Trump.



Tax Reform, Price Caps and Branded Generics Law to impact Indian market
Though domestic sales have been growing at a healthy pace — Lupin's sales grew 13.8 percent, Sun's were up 10 percent and Dr Reddy's revenues grew 8 percent — there is troubling looming ahead.
In addition to battling government-imposed price caps for drugs and stents and curbs on the sale of fixed-dose drug combinations, further disruptions are expected from a nationwide tax reform plan (with the introduction of Good and Service Tax or GST) which rolls out in the coming months.
In an effort to improve affordability of medicines in the country of 1.2 billion people, the Indian government also plans to bring in a law that ensures doctors prescribe medicines only by their generic names.
Almost all large drugmakers in India such as Sun Pharmaceuticals, Abbott, Dr Reddy's, Cipla and Lupin sell generic drugs under their own brand name, or as 'branded generics' to differentiate themselves from much smaller garage manufacturers that operate with limited quality controls in place.
In order to survive the fiercely competitive, high volume market, drug companies in India employ thousands of sales people — known as medical representatives — that approach doctors directly in order to drive sales of 'branded generics'.
If the law gets enacted, the onus of what patients consume will shift from doctors to chemists. According to industry associations, chemists in India are broadly unregulated and have no obligation — ethical or commercial — on what they sell.



Our view
India has historically been a difficult market to conquer. Take the cases of Daiichi-Sankyo and Abbott, two multinationals that made acquisitions in India. While Daiichi-Sankyo left India licking its wounds over its failed purchase of Ranbaxy for US$ 4.6 billion, Abbott is still struggling to achieve its revenue targets.
Abbott had acquired the formulations business of Piramal Healthcare for US$ 3.7 billion in 2010. Even after seven years of the acquisition, it seems far removed from the 2020 revenue target it had set for itself of US$ 2.5 billion.
In 2010, when the Indian rupee was trading at 45 to the US dollar, the acquired Piramal business combined with Abbott's India business had total revenues of about INR 42 billion (US$ 933 million).
In 2016, the exchange rate of the Indian rupee had touched almost 65. However, Abbott's total India revenues grew to only INR 68 billion (US$ 1,050 million).
A few years ago, Cipla's chairman Yusuf Hamied, who revolutionized accessibility to AIDS drugs in Africa by launching treatments for less than US$ 1 per day (which was one-thirtieth of the standard price at the time), said there would be a day when Cipla could offer biologics around the world at a fraction of the cost of branded drugs.
In continuation with that vision, Cipla announced plans to build a biotech plant in South Africa with a planned investment of 1.3 billion South African Rand (US$ 91 million).
Last week, things changed as Umang Vohra, Cipla's CEO, said it is putting plans for the South African biosimilar plant "on hold", and is looking for partners for its existing biosimilar program. Vohra also said that Cipla is not moving away from biosimilars. However, "we are not in the aim to make them at US$ 1 a day," he added.
It's clear that in the days to come, the scale of ambitions of Indian pharmaceutical companies are going to change dramatically.
The PharmaCompass Newsletter – Sign Up, Stay Ahead
Feedback, help us to improve. Click here
Image Credit : inches from the edge... approx 13k ft. drop!!! by Rajarshi MITRA is licensed under CC BY 2.0
" The article is based on the information available in public and which the author believes to be true. The author is not disseminating any information, which the author believes or knows, is confidential or in conflict with the privacy of any person. The views expressed or information supplied through this article is mere opinion and observation of the author. The author does not intend to defame, insult or, cause loss or damage to anyone, in any manner, through this article."
Read More