FDA's generic approvals slow down; Apple launches blood glucose monitor sales in stores
×
This week, Phispers brings you lots of news on the USFDA, whose manufacturing inspections got questioned by the House Committee on Energy and Commerce.
The agency also witnessed a sharp drop in approval of generic drugs in June.
FDA's former commissioner, Scott Gottlieb, faced political backlash for joining Pfizer's board of directors.
The agency posted the warning letter issued to Indian drugmaker Aurobindo Pharma.
It also sent out a warning letter to Bengaluru-headquartered Strides Pharma Science.
Meanwhile, Novartis and German chemical distributor Brenntag got involved in a controversy surrounding supply of ingredients to Syria that could have been used to make a chemical weapon.
Biosimilars continued to lose ground in the US, with their future looking uncertain in the world's largest drug market. Apple launched its blood glucose monitor — One Drop — which is integrated with iPhone and Apple Watch.
And a new regulation — SPC waiver — came into force in the EU, which will benefit drugmakers there.



FDA's manufacturing inspections questioned; generic approvals slow down
In the US, the House Committee on Energy and Commerce (E&C) sent a letter to acting FDA Commissioner Ned Sharpless last week questioning the agency's work overseas. The congressmen also sent a letter to the US Government and Accountability Office (GAO) asking for a review of FDA's drug inspection program.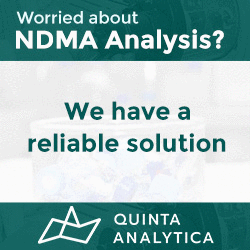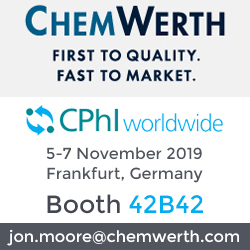 "We remain concerned about whether FDA has the resources, policies, management practices, and authorities to oversee adequately foreign drug manufacturing," E&C chairman Frank Pallone, ranking member Greg Walden and other congressmen wrote.
They were particularly concerned about the sartan recalls, and sought the most recent FDA data on inspections and unredacted Form 483s and other reports from facilities linked to those recalls.
In the letter to GAO, the congressmen have sought a look into FDA's high-risk inspection selection process, the quality of data FDA relies on to select establishments for inspection, as well as the number of foreign sites subject to inspection and the frequency with which FDA inspects such sites.
A recent report from the FDA's Office of Pharmaceutical Quality showed that 70 percent of drug manufacturers registered with the agency in FY2018 were based in the US, India, China, South Korea and Germany.
"Recall rates have generally held steady over the past five years and appear specific to incidents," FDA said, citing the high rate of sartan recalls linked to nitrosamine impurities in FY2018 and FY2019.
Meanwhile, generic drug approvals, which had hit an all-time high in 2018, hit a low last month.
In June, the FDA approved less than half the monthly median of 80 drugs recorded over nearly two years, since the agency began operating under a new generic user fee agreement in October 2017.
According to Raymond James analyst Elliot Wilbur, the downward slide "warrants careful scrutiny in the months ahead" and could hinder growth prospects for the generic industry.
The low approvals could be due to factors such as the FDA's struggles in dealing with nitrosamine impurities, Wilbur said.



Compliance problems at Strides' Puducherry unit; FDA posts Aurobindo's warning letter
Strides Pharma Science informed the bourses it has received a warning letter from the US Food and Drug Administration (FDA) pertaining to its Puducherry facility. In May 2019, the FDA had classified Strides' Puducherry facility as Official Action Indicated (OAI),
The Puducherry site currently produces six ANDAs and the company said in its filing that these will not get impacted by the current development.
Although the company has stated that it retains its growth guidance for the US market, 10 ANDAs pending approval from the site will get deferred till the site is reclassified.
Strides' journey is similar to Aurobindo's whose facilities were first classified as OAI following which the company informed the stock market that it had received a warning letter. This week, Aurobindo's warning letter for its Unit XI was posted on the FDA's website which provided insights into the agency's concerns overs the firm's 'sartan' API manufacturing operations.
Although the warning letter is heavily redacted, it seems that the investigations made by the firm into the root cause of the carcinogenic nitrosamine impurities were found deficient. The firm's initial assessment determined that the manufacturing process did not have the potential to produce the cancer-causing impurities. This, of course, was not the case as Aurobindo's valsartan and irbesartan APIs triggered a series of drug recalls after nitrosamine impurities were detected.
Aurobindo's quality unit has also been cited for failing to report to the FDA levels of non-carcinogenic impurities which exceeded acceptance limits.
In addition, the FDA raised concerns over rust covering the surface of equipment used in manufacturing.



SPC waiver to remove major competitive disadvantage of EU drugmakers
A new EU regulation — SPC waiver — came into force on July 1, 2019. SPC stands for supplementary protection certificate for medicinal products. This waiver will allow EU-based biosimilar and generic manufacturers to start manufacturing medicinal products protected by an SPC before expiry of the SPC, under certain conditions.
The EU regulation concerning SPC waiver was published in the Official Journal of the European Union on June 11, 2019.
In the EU, SPCs extend the 20-year patent protection period for medicines by adding up to five additional years of market exclusivity to approved drugs and biologics. The additional exclusivity period is meant to compensate for the lapse between when the patent application is filed and when marketing authorization is granted.
According to the European Commission, the SPC waiver regulations will "remove a major competitive disadvantage of EU manufacturers compared to manufacturers based in non-EU countries and ultimately ensure a better deal for patients."
The Commission also estimates that SPC manufacturing waivers could generate upwards of US$ 1.13 billion (€1 billion) in annual sales of generics and biosimilars and create 25,000 jobs over the next decade.
Amongst the conditions put forth by this new legislation is that an "EU export" logo must be affixed to the packaging of products made for the purpose of export to countries outside the EU.



Novartis, German chemical distributor named in controversial supplies to Syria
Swiss drug major Novartis found itself caught in a controversy around ingredients that it shipped to Syria in 2014 that NGOs say could have been used to make sarin gas, an extremely toxic synthetic organophosphorus compound used as a chemical weapon.
There were also reports about German chemical distributor Brenntag, which sold diethylamine and isopropanol to Syrian drugmaker Mediterranean Pharmaceutical Industries (MPI) in 2014.
The UN Commission of Inquiry on Syria said in March that government forces had perpetrated 32 of 37 chemical attacks it had reported during the Syrian war, including the use of chlorine and sarin. NGOs have also reported their use in the war there. However, the Syrian government has denied using chemical weapons.
Brenntag said its Swiss subsidiary (Brenntag Schweizerhall AG) supplied the chemicals (diethylamine and isopropanol) in 2014 in line with the relevant laws and regulations, to MPI to produce a pain killer. Brenntag has also denied circumventing EU export regulations on restricted chemicals.
Back in 2014, Novartis Consumer Health had an agreement with MPI to make OTC products. Novartis supplied the active pharmaceutical ingredient (API) to MPI for producing a pain killer — Voltaren Emulgel. Novartis said this was done according to all the required laws and regulations. Novartis Consumer Health was divested to GlaxoSmithKline in 2015.
Novartis said while it supplied the API for the product in 2014, it was MPI's responsibility to procure other ingredients such as isopropanol or diethylamine, and Novartis played no role in that.
In 2014, experts from the UN and Organisation for the Prohibition of Chemical Weapons (OPCW) removed or destroyed 1,180 tonnes of declared toxic agents and precursor chemicals in Syria, under a deal reached with the Assad government, after a sarin attack near Damascus.



Gottlieb joins Pfizer's board; faces political backlash
Last week, there was news that former US Food and Drug Administration (FDA) commissioner Scott Gottlieb has joined drug behemoth Pfizer's board of directors. Gottlieb had resigned as FDA commissioner in March this year.
Within days of his taking up the job at Pfizer, there was political backlash. On Tuesday, Senator Elizabeth Warren, a democrat, called on Gottlieb to resign from Pfizer's board of directors.
"This kind of revolving door influence-peddling smacks of corruption, and makes the American people rightly cynical and distrustful about whether high-level Trump administration officials are working for them, or for their future corporate employers," Warren said in a letter to Gottlieb.
In a statement issued last week, Pfizer had said Gottlieb (age 47) joins its board of directors with immediate effect. According to a regulatory filing, Pfizer paid a minimum of US$ 335,000 in stock and cash in 2018 for the post. Gottlieb has also been appointed to the Regulatory and Compliance Committee and the Science and Technology Committee of Pfizer's Board.
"You should rectify your mistake and immediately resign from your position as a Pfizer board member," said Warren, who is running for the Democratic nomination for the 2020 US presidential polls.
However, Gottlieb has defended his decision. "I worked with some large drugmakers before I came into the agency," he said, adding that his new role at Pfizer is bigger than anything he did before the FDA. "I made no bones about the fact that I had expertise in life sciences and I made my living trying to promote innovation in this sector prior to coming to the agency."
There have been many former FDA commissioners who have joined the boards of life science and other industry companies, such as Scott McClellan (who joined the board of Johnson & Johnson and the insurer Cigna), Margaret Hamburg (who joined the board of Alnylam Pharmaceuticals) and Andrew von Eschenbach (who joined the board of Bausch Health).



Apple launches blood glucose monitor sales in stores, integrated with iPhone and watch
Apple has launched retail sales of a glucose monitor — One Drop — that integrates with the iPhone to give people with diabetes a way to track their blood sugar through Apple's health app.
One Drop blood glucose monitor comes with an associated iPhone app, and also integrates with the Apple Watch app, besides integrating with Apple's health app. It's the only diabetes product that Apple is currently selling in its physical stores. Previously, Apple had sold One Drop online.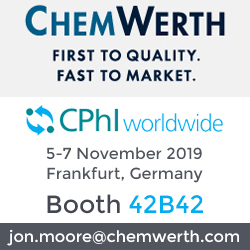 With the introduction of OneDrop, its apparent that Apple intends to break into the health space by selling consumer-oriented products. The company wants to integrate the data from these products with its Health app, making the iPhone and Apple Watch hubs for people's personal health.
Earlier this year, Apple CEO Tim Cook had said the company's health products will be the company's "greatest contribution to mankind. "
Inside the One Drop app, people with diabetes can buy coaching programs that can help them better manage their condition. The One Drop kit will cost US$ 69.95 and includes a year of free coaching from a certified diabetes educator.



US lost US$ 7.6 billion since 2015 due to patent walls that delayed biosimilars
Two years ago, independent policy research group RAND Health had predicted that biosimilars would save the US roughly US$ 54 billion from 2017 through 2026. But today, that sounds like a distant dream.
The US sales of biosimilars have been so limited that their future seems uncertain. The US lags behind Europe in the number of biosimilars available — 19 biosimilars have been approved in the US, but only seven are available. In contrast, Europe has 54 biosimilars available today at discounts of up to 80 percent.
A report released last week by a biosimilars trade group estimated the US healthcare system lost US$ 7.6 billion in possible savings since 2015 due to patent walls delaying sales of approved biosimilars.
Biosimilars are near-copies of complex and expensive biologic drugs to treat cancer, rare diseases and autoimmune disorders like rheumatoid arthritis and colitis.
A decade ago, the US Congress passed a law meant to encourage development of cheaper biosimilars. But biologic drugmakers fought back to block them with successive patents, lawsuits and rebates to insurers.
Their tactics include disparaging biosimilars as inferior, luring patients with coupons subsidizing their copayments, getting successive patents to extend their monopolies, and giving rebates to insurance plans which cover their biologic drugs but exclude rival biosimilars.
In Europe, monopoly-protecting patents generally don't last as long as in the US. In fact, government-run health systems favor biosimilars in Europe.
Given their limited sales, the FDA is trying to enable faster approval of biosimilars. In May, it issued guidelines to enable biosimilar-makers to show their products are interchangeable with an original biologic drug.
According to Scott Gottlieb, former commissioner of FDA, health plans are reluctant to take up biosimilars, because that would instantly end their big rebates.
Since biosimilars have made little impact till date, a few experts are calling for the US to abandon biosimilars altogether, and instead, regulate prices for biologic drugs. However, biosimilar companies like Samsung Bioepis think this is unwarranted.
"People are too impatient with the current launch status of biosimilars," Christopher Ko, head of Samsung Bioepis said. "Market shaping takes time," he added.
The PharmaCompass Newsletter – Sign Up, Stay Ahead
Feedback, help us to improve. Click here
Image Credit : #Phisper Infographic by SCORR MARKETING & PharmaCompass is licensed under CC BY 2.0
" The article is based on the information available in public and which the author believes to be true. The author is not disseminating any information, which the author believes or knows, is confidential or in conflict with the privacy of any person. The views expressed or information supplied through this article is mere opinion and observation of the author. The author does not intend to defame, insult or, cause loss or damage to anyone, in any manner, through this article."
Read More