FDA classifies Alkem, Aurobindo facilities as OAI; new CEO defends Gilead's HIV prevention drug
×
This week, Phispers brings you news about the FDA classifying three plants of Indian drug major Aurobindo Pharma and an Alkem Laboratories plant in the US as Official Action Indicated (OAI).
Gilead's new CEO Daniel O'Day defended its HIV prevention drug that costs US$ 1,700 a month in the US, when an investigation found that the drug was discovered through taxpayer-funded research.
There was news that Japanese drugmaker Takeda may soon be able to sell off its Latin American business.
Chemical giant Monsanto was ordered to pay US$ 2 billion in damages to a couple who suffered from cancer, allegedly due to the use of its popular weedkiller Roundup.
This was the third such loss for Monsanto.
Similarly, J&J's subsidiary Ethicon has to shell out US$ 80 million in a vaginal mesh case.
Meanwhile, former FDA commissioner Scott Gottlieb and Novartis CEO Vas Narasimhan shared their concerns about new drug cures.
And Merck acquired Peloton for US$ 1.05 billion.



Alkem's US site, three Aurobindo facilities found in unacceptable state of compliance
Manufacturing compliance is back in news as the US Food and Drug Administration (FDA) classified more companies as OAI (short for Official Action Indicated). An OAI letter means the facilities are considered to be in an unacceptable state of compliance with regard to current good manufacturing practice (cGMP). This week, there was news that the American drug regulator classified three plants of Indian drug major Aurobindo Pharma as OAI, necessitating regulatory and administrative action.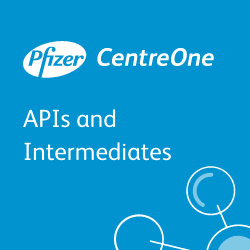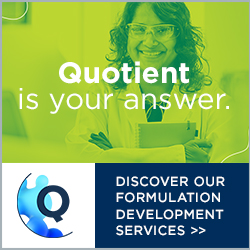 The FDA's action came after it inspected the company's plants that make active pharmaceutical ingredients (Units 1 in Telangana and Unit 11 in Andhra Pradesh, India) and an intermediate facility (Unit 16, in Telangana) between January and March this year. This means the company won't be able to secure approval for products in the future from the FDA, until it takes remedial measures.
Aurobindo has reportedly submitted its initial response to the FDA and is also sending further updates on the committed corrective actions.
Similarly, Alkem Laboratories' manufacturing plant in St. Louis (Missouri, USA) was inspected by the FDA from January 14 to February 5 this year. The firm received eight observations. There was also news the company had received a letter from the FDA informing them that manufacturing of a product should be withheld until completion of the final evaluation by the agency.
Last week, Alkem informed the stock exchange that the FDA continued its inspection from February 6 to March 22, 2019, and classified the inspection as an OAI.
This news comes after Lupin's two facilities in India and one in the United States were classified as OAI over the past two months.



Gilead's new CEO defends HIV prevention drug in US Congress
Last week, newly appointed Gilead CEO Daniel O'Day faced scathing attack at a House hearing with Democrats demanding answers on how the drug company could charge US$ 1,700 a month for an HIV prevention drug discovered through taxpayer-funded research.
The hearing came on the heels of an investigation by the PrEP4All Collaboration into the invention of Truvada (a combination of emtricitabine/tenofovir disoproxil fumarate) for PrEP, short for Pre-Exposure Prophylaxis. PrEP means protecting yourself before you come in contact with HIV-1.
The activist group found that the Centers for Disease Control and Prevention (CDCP) holds patents on the drug, since federal money funded the researchers who made the discovery.
Last week, O'Day contradicted expert researchers on the panel and Democrats on the committee, downplaying the role of public funds in the discovery of the drug combination's use for HIV prevention.
"Gilead invented Truvada," O'Day said. "Prior to 1995, Gilead assisted in studies designed to assess the efficacy of tenofovir for PrEP. Gilead donated all of the drug used in these studies, collaborated in the study methodology design, provided dosing guidance, and participated in analysis of the study results."
The drug tenofovir's history goes back to the 1980s, when it was discovered by European scientists. Gilead, then a small biotech firm, bought the rights to sell the drug. In 1997, the company showed that it fought HIV. Tenofovir was licensed for use in patients with HIV in 2001.
After Robert Grant, who Public Citizen calls the father of PrEP, testified that Gilead "did not provide leadership, innovation or funding for PrEP research," O'Day told lawmakers that researchers at the company have helped transform HIV from a "death sentence to a manageable chronic condition." Public Citizen is a nonprofit consumer advocacy organization.
At the hearing, O'Day said Gilead believes the CDCP's PrEP patent is invalid. However, Gilead hasn't sued CDCP because it values its relationship with the agency. While the firm has generated billions in HIV sales, Gilead's current cash cow — its blockbuster hepatitis C franchise which turned the company into a pharmaceutical giant — has seen sales slipping. Gilead brought in O'Day from Roche, and once he took over as CEO in March this year, he said one of his top priorities is to bolster the firm's drug pipeline.



Sales of Takeda's LatAm biz, Orchid Pharma enter final stages; Thermo Fisher buys GSK site
Japanese drug major Takeda Pharmaceutical expects to receive binding offers for its Latin American business by the end of the month. Brazilian pharmaceutical group EMS is considered the front-runner in the process, but Blackstone-backed Brazilian investment firm Patria Investments may also deliver a bid, sources told Reuters, requesting anonymity. Takeda expects the business to fetch around US$ 1 billion.
Takeda has been selling assets after the US$ 62 billion purchase of Shire Plc. It is targeting US$ 10 billion in divestments to cut its debt.
Earlier this month, Takeda agreed to sell its dry eye drug Xiidra to Novartis for up to US$ 5.3 billion, and TachoSil, a surgical patch for bleeding control, to Johnson & Johnson's for US$ 400 million.
Takeda is also farming out the ex-​Japan development of its acid-​blocker Vonoprazan to a company it has created with the venture partners at Frazier — Phathom Pharmaceuticals.
Orchid Pharma insolvency case: Recently, India's beleaguered drug company Orchid Pharma Ltd had initiated a second attempt to find a resolution plan under the Corporate Insolvency Resolution Process (CIRP). There is news that Orchid maybe a step closer to that goal, as the Resolution Professional (RP) received three resolution plans as on May 17, 2019.
India's National Company Law Tribunal (NCLT) had earlier cancelled the resolution plan by US-based Ingen Capital after it refused to infuse the upfront amount, seeking certain data from the pharmaceutical company.
The RP refused to comment on the investors who have submitted their resolution plans in the second attempt. Earlier in a submission with the NCLT, related to the non-payment of upfront amount by Ingen Capital, the RP had said he had received e-mails from Divi's Laboratories Ltd, Gland Celsus Biochemicals and Fidelity Trading Corporation
Orchid is facing financial claims of US$ 449 million (Rs 35 billion). It exports APIs of antibiotics and has two FDA-approved manufacturing plants. It was referred to bankruptcy court by Lakshmi Vilas Bank (LVB) in mid-2018.
Last week, Orchid Pharma informed the exchanges that it had received abbreviated new drug application (ANDA) approval from the US FDA for Risedronate Sodium tablets USP, 30 mg and 35 mg.
Thermo Fisher to acquire site from GSK: In other deals, Thermo Fisher Scientific Inc entered into a definitive agreement to acquire a drug substance manufacturing site in Cork, Ireland, from GlaxoSmithKline Plc for around US$ 100.44 million (€90 million) in cash.
The site produces highly specialized APIs for treating diseases including childhood cancer, depression and Parkinson's Disease. Thermo Fisher will continue to produce APIs for GSK under a multi-year supply agreement and plans to expand use of the site to develop and produce complex APIs for other customers as well.



Monsanto, J&J to make heavy payouts to plaintiffs in Roundup, vaginal mesh cases
In the US, a jury in California found that a popular weedkiller — known as Roundup — made by chemical giant Monsanto likely caused cancer in a husband and wife. The jury has ordered Monsanto to pay over US$ 2 billion in damages, which is twice the amount that the attorney of the plaintiff had requested for.
The main ingredient in Roundup — glyphosate — has been in news due to several lawsuits that allege that it causes cancer. There are around 11,000 lawsuits against Roundup pending across the US. Last month, a federal jury had ordered Monsanto to pay US$ 80 million to a 70-year-old man with cancer who had used it for three decades on his farm. In October last year, a California judge had ordered Monsanto to pay US$ 78 million to a groundkeeper, who had also developed cancer after using Roundup.
This US$ 2 billion payout to the couple is the largest payout, and the third such loss to Monsanto due to lawsuits that allege that Roundup had caused cancer. Ironically, the trial's conclusions came after the Environmental Protection Agency said in a statement earlier this month "that glyphosate is not a carcinogen."
Glyphosate is the most-used herbicide in the United States. Its use in agriculture jumped from 635,000 in 1974 to more than 1.25 million kilograms in 2014, according to a 2016 study published by the journal Environmental Sciences Europe, and accounted for 74 percent of the consumption globally.
J&J to pay US$ 80 million in vaginal mesh case: A Pennsylvania court found that a vaginal mesh implant made by Ethicon, a subsidiary of pharmaceutical giant Johnson & Johnson, was defective and that J&J had failed to adequately describe the device's risks when treating pelvic organ prolapse.
As a result, Ethicon has been ordered to pay US$ 80 million to a woman whose vaginal mesh implant eroded following a 2008 procedure, and who said it caused pain, inflammation and infections. The court's verdict includes US$ 50 million in punitive damages.
This is the second such suit against J&J's Ethicon in less than a month. In April, a jury in Philadelphia Court of Common Pleas awarded a record US$ 120 million to an Altoona woman who had mesh implanted to treat incontinence. The company said it would appeal the verdicts.



Ex-FDA chief Gottlieb, Novartis' CEO share concerns about new drug cures
In a commentary published on CNBC's website, ex-FDA Commissioner Scott Gottlieb said science offers the chance to cure debilitating and once-intractable disorders like hemophilia and sickle cell disease. "But we need to make sure the ability to access these therapies, or the risk that someone can be locked out of them, doesn't widen gaps between the rich and poor," he said.
"Gene therapies and other treatments that can cure — not just treat — disease are going to be expensive. All of the cost of innovating and reaping an economic return may need to be recouped in a single payment," he said.
Gottlieb said instead of pricing it per dose for traditional medications, companies "should negotiate with states to offer Medicaid recipients a multi-year solution to their total population's health." Louisiana is experimenting with a payment model — known as the 'Netflix model' — to treat Hepatitis C in its Medicaid recipients and prison population.
In a similar commentary published on the same website, Novartis CEO Vas Narasimhan shared how advances in cell and gene therapies are beginning to yield powerful new treatments for some of the most devastating illnesses.
"By leveraging a patient's own biology, cell and gene therapies are already reversing congenital blindness, curing aggressive forms of pediatric leukemia and may soon grant infants with neurological genetic conditions a second chance at life. Researchers are currently developing 300 of these therapies targeting more than 100 serious and often deadly diseases."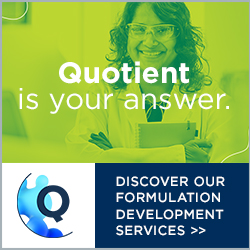 By 2025, the FDA expects to approve 10 to 20 new cell and gene therapies each year."This is a major breakthrough, but it will introduce new upfront cost challenges to our already stretched health-care system. Policymakers and companies must work together to solve these challenges so that patients can gain access to the tremendous benefit these therapies deliver," Narasimhan added.
Health-care systems, however, are accustomed to treating chronic diseases with a pay-as-you-go model, spreading costs over months and years. They are currently unprepared to pay for a surge of new, single-treatment therapies with the potential to provide a lifetime of benefit.
This presents two urgent issues for our health-care system. "First, we need to develop new models to properly evaluate the tremendous benefit these therapies bring and second, we must develop new approaches for payment when value accumulates over a lifetime," he said.



Merck to acquire Peloton for US$ 1.05 billion
Merck & Co. announced it would acquire privately held Peloton Therapeutics for an upfront payment of US$ 1.05 billion. The acquisition will give Merck access to Peloton's lead cancer drug candidate — PT2977, a novel oral HIF-2α inhibitor in late-stage development for renal cell carcinoma (RCC), the most common type of kidney cancer.
In addition, Peloton shareholders will be eligible to receive a further US$ 1.15 billion contingent upon successful achievement of future regulatory and sales milestones for certain candidates.
In April, confident of its pipeline, Peloton had filed for an initial public offering (IPO) with plans to raise US$ 115 million and had given a pricing range of US$ 15 to US$ 17 per share for its IPO last week.
At the upper limit of that range, the company would have been valued at US$ 903.6 million, including underwriters' option and other outstanding shares.
With the Merck deal now in place, Peloton shareholders would be eligible to receive a further US$ 1.15 billion on achieving certain sales and regulatory milestones.
In addition to cancer, Peloton announced it had plans to complete a planned Phase 1 trial and initiate a Phase 2 trial for PT2567 in non-oncology applications such as treating pulmonary arterial hypertension.
The PharmaCompass Newsletter – Sign Up, Stay Ahead
Feedback, help us to improve. Click here
Image Credit : #Phisper Infographic by SCORR MARKETING & PharmaCompass is licensed under CC BY 2.0
" The article is based on the information available in public and which the author believes to be true. The author is not disseminating any information, which the author believes or knows, is confidential or in conflict with the privacy of any person. The views expressed or information supplied through this article is mere opinion and observation of the author. The author does not intend to defame, insult or, cause loss or damage to anyone, in any manner, through this article."
Read More