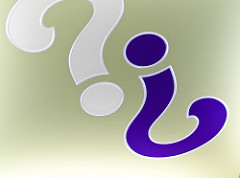 ×
In June this year, PharmaCompass was the first to report that Teva's newly-built sterile manufacturing facility in Hungary had been placed on FDA's import alert list. The FDA warning letter to Teva, released this week, shares details of what went wrong.
As has been seen with other sterile manufacturing facilities – such as that of Hospira (now Pfizer), Agila Speciaties (now Mylan) and Sun Pharma – Teva's facility failed to "adequately investigate media fill and sterility test failures".
According to the FDA, "media fill is the performance of an aseptic manufacturing procedure using a sterile microbiological growth medium, in place of the drug solution, to test whether the aseptic procedures are adequate to prevent contamination during actual drug production."
"These failures indicate that there is a lack of adequate sterility assurance in your manufacturing facility," the warning letter to Teva said.

Data integrity concerns not limited to Asia
The warning letter makes it amply clear that data integrity concerns are not limited to India and China. While data integrity concerns at Asian companies have been hogging the news headlines, similar problems exist in Europe too.
In the case of Teva's Hungary plant, FDA's investigators found "quality-related documents in a waste bin". Investigators also found Teva's "stand-alone computer systems" to have lacked controls (such as routine audit trail review and full data retention) to prevent analysts from deleting data.
In addition, the warning letter said that the "colony counts for environmental and personnel monitoring" did not match the plant's official records.
"After an error was observed on the original data sheet, the record was torn and discarded with no written explanation," the warning letter said.
All drugs produced at Teva's finished dosage forms facility in Hungary (barring antibiotics Amikacin and Bleomycin) were placed on the import alert list.

Data manipulation at Otsuka's Czech subsidiary
While Teva's facility was placed on an import alert, a Czech-based subsidiary of Otsuka Pharmaceuticals – Interpharma Praha, a.s. – also received a warning letter.
Interpharma, which became a wholly-owned subsidiary of Otsuka in 2008, manufactures active pharmaceutical ingredients (APIs) and finished products.
FDA inspectors found that while testing APIs, analysts "used to generate and analyze chromatographic data that allowed them to eliminate failing, atypical and satisfactory results with no notification; alter peak areas; and add or eliminate samples from sequences without authorization."
During inspection, the FDA reviewed an audit trail from its "Empower-2 system that stored 8,906 entries. Of these, well over half indicated some form of data deletion or manipulation, including at least 1,441 instances of deleted results," the FDA said.
Interpharma's personnel confirmed "that these actions are common during chromatographic data processing."
While reviewing the finished products at Interpharma, FDA investigators uncovered "many deleted results" which made them question whether the quality unit was "presented with incomplete and inaccurate information".

Our three vital observations in the two cases
PharmaCompass has made the following three observations pertaining to the inspections at Teva and Interpharma, and their outcomes:
Both these inspections took place in Europe, as against Asia.

Interpharma was not placed on FDA's import alert, even though the FDA reached the same conclusion here, as it did in the case of Teva's Hungarian plant – that the quality system did not adequately ensure the "adequacy and integrity of data to support the safety, effectiveness, and quality of drugs" it manufactures.

The most interesting observation made by PharmaCompass is that while Teva's products were banned from entering the United States within four months of the inspection – that occurred between January 21 and 29, 2016, nothing of the kind happened in the case of Interpharma. The inspection at Interpharma took place from October 12 to 16, 2015. And in July 2016, Interpharma's new

oral contrast reagent for abdominal scans

got approved.

Does data integrity have a relationship with product quality?
This brings us to the statement made by Peter Werth some months back in our Speak Pharma series, which had raised the hackles amongst some in the pharma industry – that 'Data integrity has no relationships with product quality'.
Was Werth right in saying so?
With a large chunk of drugs and drug ingredients being manufactured outside the US, the American regulator has had to increase its international oversight and ban products manufactured in plants that do not meet regulatory standards. However, these bans have led to drug shortages.
In order to prevent drug shortages, the FDA has (sometimes) had to exempt products and allow imports from plants that it believes have a poor record. According to the FDA import alert records, since 2013 the FDA has allowed eight plants whose products are otherwise banned from the US to go ahead and import some drugs or ingredients to avoid drug shortages. Amikacin manufactured at Teva's Hungary plant is once such drug.
However, the FDA's exemption to prevent a drug shortage suffered a setback when Teva announced a voluntary recall of seven lots of Amikacin Sulfate injection due to the potential for the presence of glass particulate matter. This announcement follows a similar announcement by Teva when one lot of Amikacin was recalled in March this year. "

Our view
With all the compliance alerts that make headlines, if products still reach the market after regulators uncover concerns related to data integrity, it is worth investigating the link between data integrity violations and patient/product safety?
The PharmaCompass Newsletter – Sign Up, Stay Ahead
Feedback, help us to improve. Click here
Image Credit : Questions? by Valerie Everett is licensed under CC BY 2.0
" The article is based on the information available in public and which the author believes to be true. The author is not disseminating any information, which the author believes or knows, is confidential or in conflict with the privacy of any person. The views expressed or information supplied through this article is mere opinion and observation of the author. The author does not intend to defame, insult or, cause loss or damage to anyone, in any manner, through this article."
Read More