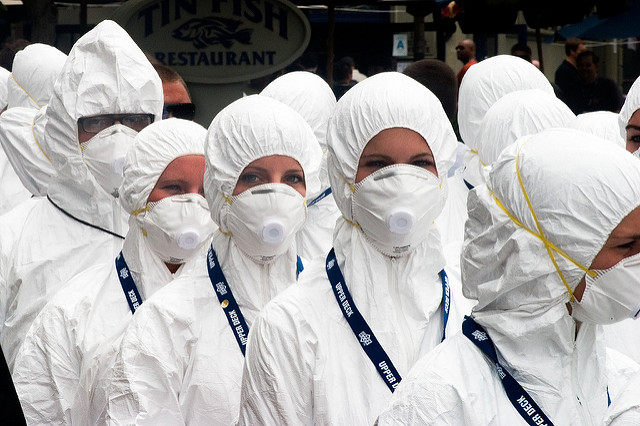 ×
PharmaCompass looks at recent compliance concerns highlighted by the US FDA at drug manufacturers like India's Sun Pharmaceuticals, Srikem Labs, Wockhardt's UK subsidiary and China's Dongying Tiandong. This is not the first time most of these companies have been on the regulatory radar for exactly the same manufacturing lapses.

Sun Pharma
Sun Pharmaceutical Industries Ltd's efforts to exorcise the compliance troubles which plagued Ranbaxy for almost a decade indicate that more work needs to be done.
News reports of the recent inspection at the facility based in Mohali (Punjab) state that the US FDA Form 483 issued had seven observations of shortcomings in manufacturing standards at Sun Pharma's formulations plant in Mohali.
The site, which belonged to Ranbaxy Laboratories, used to ship generic versions of the popular cholesterol drug atorvastatin to the US.
The FDA investigators found that the company failed to thoroughly review the reasons for an out-of-specifications (OOS) batch of drugs and that the laboratory records did not include complete data derived from all tests necessary to assure compliance with established specifications and standards.
In addition, appropriate controls were not exercised over computers as "laboratory analysts have the ability to change instrument settings including date and time on the instrument".
Ranbaxy had been acquired by Sun Pharma as part of a US $ 4 billion deal completed last year. Ranbaxy's manufacturing sites in India at Paonta Sahib, Dewas, Toansa and Mohali were put under an import alert as part of drawn-out investigations. In 2013, Ranbaxy paid US $ 500 million to settle the dispute with the US FDA.
Besides struggling to resolve compliance issues at the Ranbaxy facilities, Sun Pharma is also contending with compliance issues at its own manufacturing facilities at Halol and Karkhadi in Gujarat. Regulatory issues, particularly at its Halol unit in Gujarat, have dented the company's sales in the US. In 2015-16, its US sales were US $ 2.07 billion, down 8 percent from the previous year.

Srikem Labs, India
An FDA inspection at Srikem Laboratories' Taloja facility in Maharashtra (India) uncovered data-integrity concerns such as inconsistently-dated laboratory records, where sample testing reports were available days before the record log showed that the sample had even entered the laboratory.
Investigators also found a printed chromatogram which was dated August 26, 2014, while the data saved to the computer system from the analysis was dated December 28, 2013 — nearly eight months before the date on the printed chromatogram.
In another instance, a stability testing result was stated to be in compliance. However, when the "investigator asked you to reprocess the chromatograms using appropriate integration parameters, the results were out-of-specification for unknown impurity content," the FDA letter said.
"Your quality system does not adequately ensure the accuracy and integrity of data to support the safety, effectiveness, and quality of the drugs you manufacture. We strongly recommend that you retain a qualified consultant to assist in your remediation," the letter said.

Wockhardt's UK subsidiary
Wockhardt's UK subsidiary CP Pharmaceuticals received an FDA warning letter for inspections conducted in October 2015. The investigators found poor practices during aseptic set-up and filling and repeated failure to create a robust personnel monitoring program of its aseptic production operation.
"Your firm failed to follow appropriate written procedures that are designed to prevent microbiological contamination of drug products purporting to be sterile, and that includes validation of all aseptic and sterilization processes," the letter said.
Wockhardt's UK facility had received a warning letter previously (dated October 29, 2010), where the same concerns were highlighted.

Dongying Tiandong, China
In early 2008, 'fake' heparin-based medicines caused deaths in the US and other parts of the world. In a bid to realize cost-saving opportunities, Chinese producers had added a potentially toxic substance called 'over-sulphated chondroitin sulphate' to pharmaceutical grade heparin.
The counterfeit product was cheaper to make, did not offer the intended therapeutic effect and was difficult to differentiate with the existing test methods.
In the warning letter issued to Dongying Tiandong Pharmaceutical in China, FDA investigators found that the firm had repeatedly, and without justification, resampled and retested crude heparin batches when results exceeded the established specification limit. As a result, the firm used crude heparin batches that potentially were out-of-specification to manufacture heparin sodium API for the US market.
The letter adds: "You neither evaluated the initial sample OOS, nor conducted retesting of the initial original sample to confirm it. Instead, you resampled until you obtained a passing result."
The FDA warning letter to Dongying Tiandong follows a non-compliance report issued by European authorities earlier this year.

Our view
This isn't the first time that companies like Ranbaxy, Wockhardt and Dongying have had a problem with the regulators. These recent warning letters make us wonder if turning the corner on quality issues is easier said than done.
The PharmaCompass Newsletter – Sign Up, Stay Ahead
Feedback, help us to improve. Click here
Image Credit : Quarantine by Jason Scragz is licensed under CC BY 2.0
" The article is based on the information available in public and which the author believes to be true. The author is not disseminating any information, which the author believes or knows, is confidential or in conflict with the privacy of any person. The views expressed or information supplied through this article is mere opinion and observation of the author. The author does not intend to defame, insult or, cause loss or damage to anyone, in any manner, through this article."
Read More