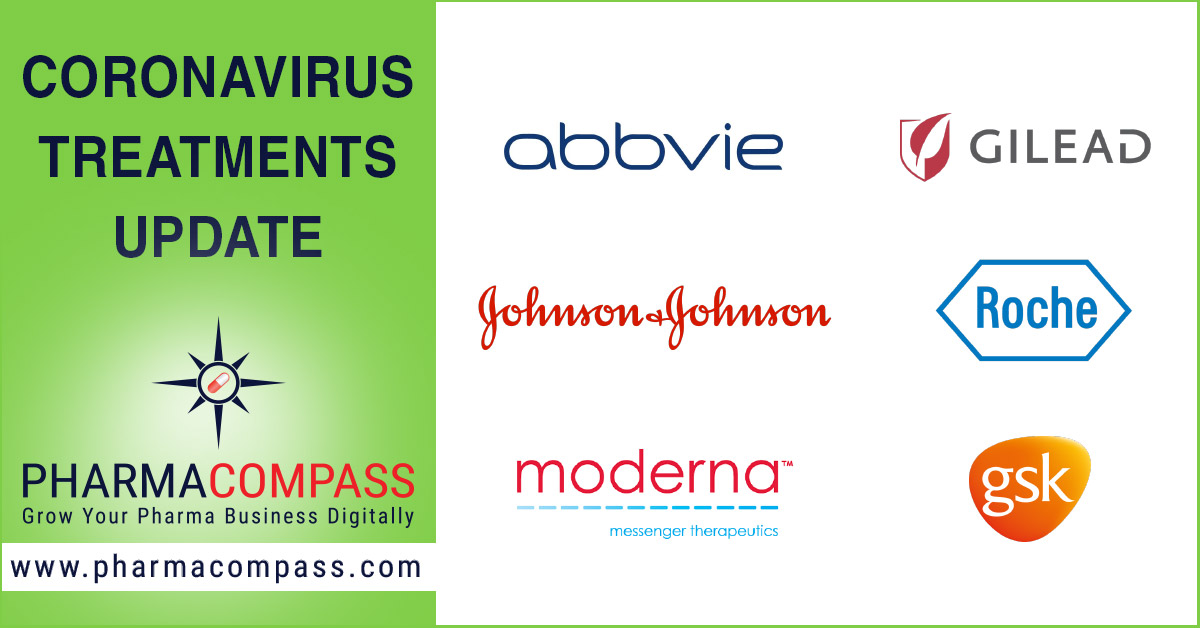 World looks for effective treatment to coronavirus, as drugmakers, regulators race ahead to find vaccines, cure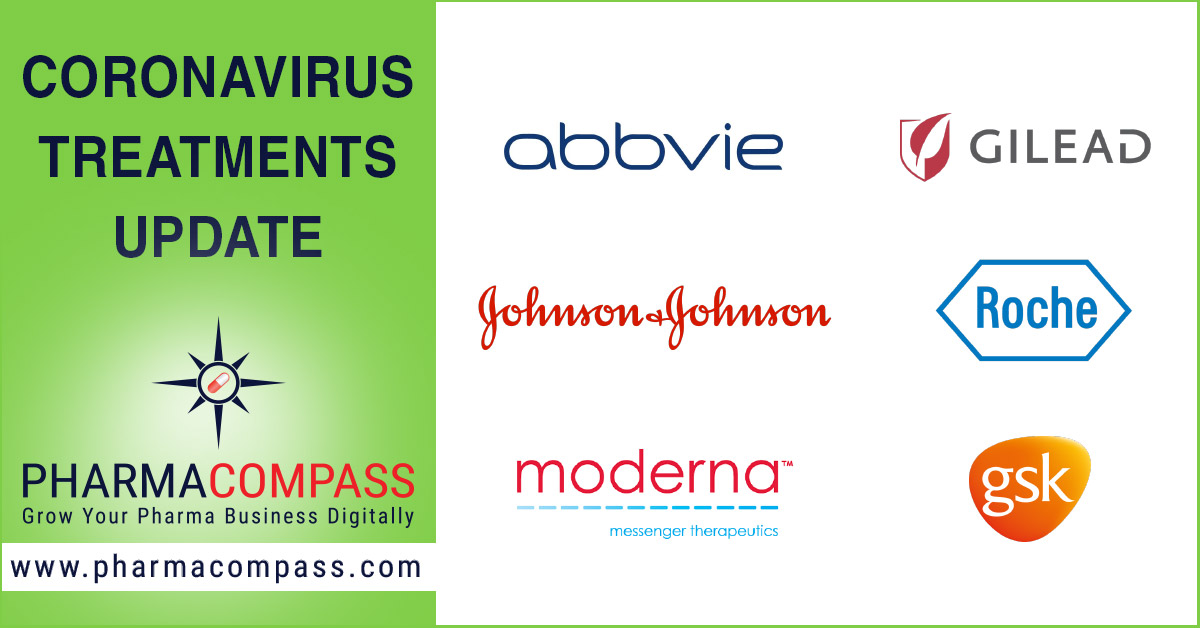 ×
Now that the World Health Organization (WHO) has declared the new coronavirus (2019-nCoV) as a public health emergency of international concern, some of the biopharma industry's biggest names are taking important steps to combat the disease.
The death toll from the coronavirus outbreak is rising each day. As many as 563 people have died in China, and the virus has now spread to nearly 30 countries across the world, including Japan, Thailand, Singapore, Hong Kong, South Korea, Australia, Malaysia, Germany, India and the US.
In fact, infectious disease specialists and scientists say the new coronavirus may be more contagious than what the current data suggests. The virus has spread from about 300 people on January 21 to over 28,000 people across the world. The numbers may be even higher as there is limited testing capacity.
"The rapid acceleration of cases is of concern," Dr. Mike Ryan, executive director of the WHO's emergencies program said last week.
Health authorities all over the world are trying to contain the outbreak. In the US, nearly 200 Americans were placed under quarantine at a US air base in California after being evacuated from Wuhan, China. Under the new restrictions, US citizens who have traveled to China within the last 14 days will be directed to one of the 11 airports designated for screening. The FDA is halting travel of all its employees to China and recalling its inspectors from the country.


Shortage of face masks, body suits
The fear of the fast spreading coronavirus has led to an acute shortage of face masks in Asia, the US and the UK. Manufacturers are increasing production to meet surging demand.
In fact, China is the source of most of the world's masks and respirators. However, today it is using more masks than it ever has. As a result, fewer masks and respirators will be available to the countries that have been importing them from China.
In fact, former FDA commissioner Scott Gottlieb tweeted that China is witnessing a shortage of protective body suits. "Since much of supply chain for masks, gowns, gloves is through China; we should prepare for potential of stretched supply chains and increased demand here in US in event of outbreaks or epidemic spread in America," Gottlieb tweeted quoting a Bernstein analysis
Meanwhile, India has banned the export of personal protection equipment such as masks and clothing amid the global coronavirus outbreak.
In Hong Kong, which has been struggling with a shortage of face masks, toilet rolls became unavailable in some supermarkets. Social media posts showed empty shelves and shoppers lining up to buy rolls.
Success of flu, HIV drugs on coronavirus: Though there is no formal cure discovered to treat the virus, the treatment protocol established in China and confirmed by physicians in Thailand shows that a combination of Lopanvir and Ritonavir, old generation drugs used to treat HIV, along with flu medication Oseltamivir, has worked on patients.
Thai doctors have seen success of such a treatment. "This is not the cure, but the patient's condition has vastly improved. From testing positive for 10 days under our care, after applying this combination of medicine the test result became negative within 48 hours," Dr. Kriangska Atipornwanich, a lung specialist at Rajavithi Hospital in Bangkok said.
Thailand has recorded 19 cases of coronavirus. Of the Thai patients, eight have recovered and gone home while 11 are still under treatment in hospitals.
Meanwhile, Indian drug companies say they are ready with supply of anti-retrovirals (ARVs) that seem to work in treating the novel coronavirus.
Rise in screening tests: Roche has developed a test that can tell whether or not someone has the 2019-nCoV infection within a couple of hours. Roche's coronavirus test hasn't been approved for marketing as yet.
Co-Diagnostics Inc has also said that the initial verification of its screening test designed to identify the presence of the coronavirus was successful.
Healthcare company Novacyt has also launched a new molecular test for the Wuhan coronavirus.
The company said its Primerdesign coronavirus test could detect the 2019 strain of the virus, adding it believed this would differentiate it from other current tests which it said were less specific.


New coronavirus projects
There are multiple drugmakers and diagnostics companies making noise about their coronavirus projects. Here are some noteworthy projects:
Gilead's remdesivir: Gilead's experimental anti-viral treatment — remdesivir — has shown some positive results as a patient in the US with worsening symptoms of a confirmed 2019-nCoV infection has been treated with the drug. Remdesivir appeared effective as a throat swab was tested negative for the virus just a few days after receiving the infusion.
Incidentally, Gilead is developing remdesivir to combat the Ebola virus, not 2019-nCoV. Success from a single patient is great news, but the company needs more evidence to prove its case.
Gilead is also expediting laboratory testing of remdesivir against samples of the new coronavirus. Last week, Anthony Fauci, director of the US National Institute of Allergy and Infectious Diseases, said his agency was working with Gilead to test remdesivir.
Gilead is also working with Chinese authorities to begin a controlled, randomized study. However, such a study is bound to take months.
Meanwhile, China has kick-started a clinical trial to speedily test remdesivir for 2019-nCoV. In fact, the virology institute in Wuhan has applied for a patent on this experimental Gilead drug. Scientists have found remdesivir and chloroquine, an 80-year-old malaria drug, to be highly effective in laboratory settings to thwart the novel coronavirus. However, the two drugs' efficacies on humans required further clinical tests, the institute said.
Remdesivir will also be tested by a medical team from Beijing-based China-Japan Friendship Hospital for efficacy in treating the deadly new strain of coronavirus.
Gilead said the drug was shown to be active in animals with Severe Acute Respiratory Syndrome (SARS) and Middle East Respiratory Syndrome (MERS), which are closely related to the current virus.
Moderna, J&J, GSK work on vaccines: Moderna, a Massachusetts-headquartered biotechnology firm, is developing a vaccine to prevent the coronavirus from spreading. Though there isn't any accomplishment as yet, the Coalition for Epidemic Preparedness Innovations (CEPI) has agreed to fund the manufacturing of a 2019-nCoV vaccine that uses the company's proprietary messenger RNA (mRNA) platform.
Last week, Johnson & Johnson also said it would begin work on developing a vaccine for the virus.
GlaxoSmithKline and CEPI also said they would work to accelerate the creation of a vaccine. The goal is then to provide many vaccine doses rapidly, a statement said.
The project will rely on GSK's adjuvant system, designed to enhance the body's immune response and create a stronger and longer lasting protection against infection. However, developing a preventive and confirming that it is safe and useful in humans could take 12 to 18 months


Regulators, WHO prepare for new cures
The European Medicines Agency (EMA), US Food and Drug Administration (FDA) and the WHO have taken various precautions and are preparing themselves for new medicines, vaccines and in-vitro diagnostics (IVDs).
FDA has issued an Emergency Use Authorization (EUA) to authorize the emergency use of Centers for Disease Control and Prevention's (CDC) 2019-Novel Coronavirus (2019-nCoV) Real-Time Reverse Transcriptase (RT)-PCR Diagnostic Panel for the "presumptive qualitative detection of nucleic acid from the 2019-nCoV in upper and lower respiratory specimens (such as nasopharyngeal or oropharyngeal swabs, sputum, lower respiratory tract aspirates, bronchoalveolar lavage, and nasopharyngeal wash/aspirate or nasal aspirate) collected from individuals who meet CDC criteria for 2019-nCoV testing."
To date, this test has been limited to use at CDC laboratories, but FDA said today's authorization allows the use of the test at any CDC-qualified lab nationwide.

Similarly, EMA said it is ready to support drug developers with all available regulatory tools (i.e., scientific advice, the PRIME scheme, the accelerated assessment and conditional marketing authorization) to advance and expedite the development of ways to fight and prevent the spread of this virus.


WHO says 'no effective treatment' yet
The WHO has played down reports that talk of effective drugs that could treat the new coronavirus. Television reports in China have pointed to an effective drug for the virus. And Britain's Sky News said researchers had made a "significant breakthrough" in developing a vaccine.
WHO spokesman Tarik Jasarevic said: "There are no known effective therapeutics against this 2019-nCoV (virus) and the WHO recommends enrollment into a randomized controlled trial to test efficacy and safety."
"Even at the accelerated pace enabled by new technologies, the earliest that scientists hope to be able to start initial human trials of a new coronavirus vaccine is by June this year," a Reuters news report said.


Our view
According to the WHO website, there have been multiple disease outbreaks over the last 20 years, including diseases like dengue, avian flu, zika virus, SARS, MERS and many others.
Till date, most of these diseases don't have a cure or a vaccine. These diseases are being treated by various antiviral drugs, and the treatments are largely symptomatic.
"The process of developing and testing drugs or vaccines against a new pathogen normally takes many years and is often fraught with pitfalls and failures," a Reuters report said.
Most of the viruses are mutating at a fast pace, creating newer strains each year. Scientists are concerned that the 2019-nCoV has mutated to adapt to its new human hosts far more quickly than SARS. Data on the virus is changing by the day, and some infectious disease specialists say it will take weeks before they can see just how contagious it is. Scientists believe the virus is more contagious than what the current data suggests.
Clearly then, this is a race between a fast-spreading and fast-mutating virus and the skills of the biopharmaceutical industry to contain its spread. This time though, the pharmaceutical industry is showing a lot of urgency in finding a vaccine as well as a cure.
The PharmaCompass Newsletter – Sign Up, Stay Ahead
Feedback, help us to improve. Click here
Image Credit : Coronavirus Treatments Update by PharmaCompass is licensed under CC BY 2.0
" The article is based on the information available in public and which the author believes to be true. The author is not disseminating any information, which the author believes or knows, is confidential or in conflict with the privacy of any person. The views expressed or information supplied through this article is mere opinion and observation of the author. The author does not intend to defame, insult or, cause loss or damage to anyone, in any manner, through this article."
Read More