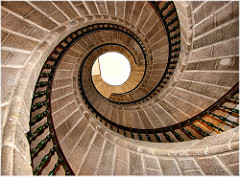 ×
This week, Phispers reports on Sanofi and Boehringer Ingelheim's asset swap, a possible cure for Alzheimer's disease, a diabetes drug that may soon carry a claim on how it cuts the risk of heart diseases and a lot more.
EU and US regulators compete on rigor during inspections
It seems that the European and the American regulators have been trying to outdo one another in terms of proving the rigor in their inspections. When it comes to European Medicines Agency (EMA), three of the seven non-compliance reports Eudra GMP posted in the last one month addressed sites in the US, while the remaining four were located in India.
Similarly, the US Food and Drug Administration (FDA) imposed an import alert against a Teva Pharmaceuticals site in Hungary and issued warning letters to BBT Biotech in Germany and Corden Pharma in Italy during the last one month. On June 21, FDA also issued an import alert for a site in the UK. "Perhaps this is the beginning of a my-inspectors-are-more-rigorous-than-yours type of unofficial competition…," says a report on the Unger Consulting website.
Sanofi and Boehringer Ingelheim confirm asset swap
Earlier this week, Sanofi and Boehringer Ingelheim announced they have signed contracts that secure the strategic transaction initiated by the two companies in December 2015 – that of an asset swap. Under the agreement, Sanofi's animal health business – Merial – and Boehringer Ingelheim's consumer healthcare (CHC) business will be exchanged by the two companies.
This step marks a major milestone before closing of the transaction, which is expected by 2016-end. However, the swap remains subject to approval by all regulatory authorities in different territories. Upon closing, this transaction will be a significant business swap in the pharma sector and an important event in the history of both companies.
Does Eli Lilly have the cure for Alzheimer's?
Eli Lilly has begun human tests using an entirely new approach to finding a cure to Alzheimer's disease. Under the new approach, the company targets an aberrant protein called tau that spreads through the brain as Alzheimer's progresses, "accumulating in telltale tangles that strangle brain cells," says a Bloomberg news report.
Lilly's tau drug marks a shift in Alzheimer's research. Previously, Lilly had spent nearly three decades working on drugs for Alzheimer's, focusing on a different protein called amyloid that was assumed to trigger the disease. In fact, drug companies have spent billions of dollars on amyloid-blocking drugs. At least 190 Alzheimer's drugs have failed in human trials, according to Bernard Munos, a senior fellow at FasterCures, a think tank that focuses on accelerating medical research.
Former commissioners demand independence for the FDA
Six former FDA commissioners who led the American regulator for a total of 32 years met recently and called for independence and elevation of the FDA's status. According to them, making the FDA a Cabinet-level organization or finding another way to give it more autonomy would be a step in the right direction for public health.
The FDA is currently part of the Department of Health and Human Services (HHS). Dr. David Kessler, who headed the FDA from 1990 to 1997, pointed out that there are 150 people between the FDA commissioner and the President of the US. "They all think they're your boss, and that's the problem," Kessler said at the Aspen Ideas Festival. Former FDA commissioners expressed frustration that decisions had been made at levels above the FDA that were not supported by science and ran contrary to what the FDA's staff had concluded.
Dr. Reddy's terminates tie-up with GSK
India's second largest drug maker – Dr. Reddy's Laboratories – has terminated a strategic alliance with GlaxoSmithKline (GSK) for emerging markets outside India and plans to pursue these markets on its own. "As part of our company strategy and in light of our strong portfolio of products, we have decided to expand into select new markets," Dr. Reddy's said in its annual report filed on Friday with the Securities and Exchange Commission (SEC).
"To supplement our own entry and growth in these markets, we have reached an agreement with GSK to take back the marketing rights for key products in these markets. To enable this, both the parties have agreed to terminate the old agreement," Dr. Reddy's said.
Earlier this year, Sun Pharma and US drug maker Merck terminated their branded generics joint venture. The deal was signed between Sun Pharma and Merck in 2011 to develop innovative, branded generics for emerging markets.
Report seeks clarification from FDA on real-world evidence to support clinical trials
Last week, Bipartisan Policy Centre – a non-profit organization – released a new report that calls for the FDA to clarify ways in which real-world evidence can be used to support clinical trials and post market commitments.
The 32-page report offers a number of rehashed arguments that try to place at least part of the blame for the slow drug and device development process on the FDA and the regulatory pathways by which drugs and devices are approved.
Arizona runs out of lethal drugs used for executions
The American state of Arizona has run out of execution drugs, including a sedative – midazolam – implicated in botched lethal injections, according to a filing in a court case that challenges Arizona's execution methods.
Last month, Pfizer had said it has banned the sale of execution drugs, including midazolam. This move cut off the last major US source for drugs in the deadly mixes. "What is more, the Department's source of midazolam has vanished under pressure from death penalty opponents," the court document said.
A lawsuit was filed on behalf of seven death-row inmates who allege that Arizona's use of midazolam and two other drugs violate the US Constitution's ban on cruel and unusual punishment. According to the Death Penalty Information Center, the number of inmates executed in the US has dropped sharply since the 1990s, with 14 executions so far this year.
Diabetes drug Jardiance may soon carry claims related to heart diseases
Next week, an FDA advisory panel will be asked to vote on whether a diabetes drug – Jardiance, also known as empagliflozin – made by Eli Lilly and Boehringer Ingelheim cuts the risk of cardiovascular death. The advisors will recommend whether empagliflozin should include a claim that it cuts the risk of heart problems in patients at high risk. Though the FDA is not obliged to follow the advice of its advisory panels, it generally does follow it.
In 2014, the FDA had approved Jardiance as a drug that helps lower blood sugar in patients with type 2 diabetes. But it also asked companies to conduct an additional clinical trial to show it did not increase the risk of heart problems. When the companies submitted their results, it showed the drug actually cut the risk of death from heart attacks and strokes, becoming the first glucose-lowering drug to show protective results in a large clinical trial.
The PharmaCompass Newsletter – Sign Up, Stay Ahead
Feedback, help us to improve. Click here
Image Credit : 1411-Escaleira tripla de caracol (Compostela) by Jose Luis Cernadas Iglesias is licensed under CC BY 2.0
" The article is based on the information available in public and which the author believes to be true. The author is not disseminating any information, which the author believes or knows, is confidential or in conflict with the privacy of any person. The views expressed or information supplied through this article is mere opinion and observation of the author. The author does not intend to defame, insult or, cause loss or damage to anyone, in any manner, through this article."
Read More