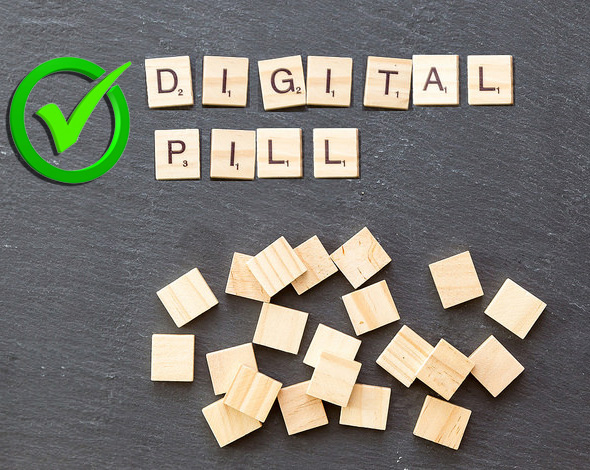 ×
This week in Phispers, we look at the measures US FDA announced last week to increase competition in generics, which in turn would reduce the increases in their prices. Pfizer exited its JV with Hisun in China, while Albert Bourla became its new COO. We also look at a digital pill for mental illnesses from Japanese drugmaker Otsuka that obtained the FDA's nod this week. Meanwhile, the EU plans to change patent rules for APIs to give an impetus to its manufacturing sector.



After Brazil,
Pfizer exits Chinese venture
plagued with data-integrity concerns
In July this year, Pfizer had bowed out of Brazil with the sale of its stake in Laboratório Teuto Brasileiro. The reason — the historic recession in Brazil, because of which the joint venture never really took off.
Last week, Pfizer sold its 49 percent equity stake in the joint venture — Hisun-Pfizer Pharmaceutical to Sapphire I (HK) Holdings Limited. Though the company did not give a reason in its statement, we suspect data integrity concerns to be the key reason behind this exit.
The joint venture between Pfizer Inc and Zhejiang Hisun Pharmaceuticals Company Ltd had been formed in 2012 to develop, manufacture and commercialize branded generic pharmaceutical products in China and in the global markets.
In September 2015, PharmaCompass had covered how the United States Food and Drug Administration (FDA) had placed Zhejiang Hisun Pharma on its import alert list after a March 2015 inspection uncovered "systemic data manipulation across your facility"
The transfer of Pfizer's equity stake will allow both Hisun and Pfizer to focus on their core strengths, a Pfizer statement said. "After Pfizer's equity share transfer, the joint venture will change its name but will retain its current rights to manufacture, sell and distribute all of Hisun-Pfizer Pharmaceutical's currently marketed and pipeline products in China," it added.
Pfizer has been facing problems with its acquisitions. Last week, PharmaCompass reported on Pfizer facing supply shortages for products from the legacy Hospira portfolio. Pfizer had acquired Hospira in 2015 for US$ 15 billion.
Meanwhile, Pfizer has promoted Albert Bourla to the newly created post of chief operating officer. This way, America's largest drug maker hopes to free up its CEO Ian Read to focus more on long-term strategy and in engaging with the government and industry leaders. Bourla, who had joined Pfizer in 1993, will assume the COO post next year.



FDA okays Otsuka's Abilify MyCite, a digital ingestible pill for mental illness
Back in September 2015, PharmaCompass had covered ingestible sensors in a story on Abilify (aripiprazole), a combination product embedded with a Proteus ingestible sensor.
Japanese drugmaker Otsuka Pharmaceutical Company's Abilify is a drug used to treat a variety of mental illnesses. It uses Proteus Digital's ingestible sensor that can be incorporated into a tablet, placed inside a hard gelatin capsule, or attached to the surface of a tablet/capsule using an edible adhesive layer.
This week, the US FDA approved Otsuka's Abilify MyCite. This is the first drug with a digital ingestion tracking system to be approved in the United States.
The product has been approved for treatment of schizophrenia, acute treatment of manic and mixed episodes associated with bipolar I disorder and for use as an add-on treatment for depression in adults, the FDA said. It uses digital tracking to record if the medication was taken.
The system sends a message from the pill's sensor to a wearable patch, which then transmits the information to a mobile application, so that patients can track the ingestion of the medication on devices such as a smart phone.
However, Abilify MyCite is not approved to treat patients with dementia-related psychosis.



AstraZeneca
continues to struggle; GSK gets new R&D chief at sky-high salary
Last week, it was AstraZeneca's turn to announce third quarter results. The company saw its drug sales drop yet again, due to generic competition to its erstwhile blockbuster pills, such as cholesterol pill Crestor. The good news was that the pace of decline had slowed down, as the company turned towards new cancer treatments to revive its fortunes.
Astra's product sales were down 3 percent compared to an 11 percent fall during the first half of the year. Growth came from emerging markets, such as China.
According to CEO Pascal Soriot, Astra has reached a turning-point — its pipeline of new medicines should start delivering soon, and the impact of patent losses should also recede. Forecasts also point to a recovery in sales and profits from next year.
Astra's total revenues rose 9 percent to US$ 6.23 billion in the quarter, helped by a US$ 997 million payment from Merck, which struck a cancer drug partnership deal with Astra in July.
GSK's new R&D chief: Meanwhile, GSK has replaced the outgoing chief science officer Patrick Vallance with the president of research and development at Calico, Hal Barron. And if the grapevine is to be believed, Barron's pay package could be higher than that of GSK CEO, Emma Walmsley.
Vallance is to leave GlaxoSmithKline next year to take the job of chief scientific adviser to the UK government. Barron will take up his new job on January 1, and will be based in San Francisco and Stevenage in the UK. The hiring is Walmsley's third key appointment, the previous two being hiring of Luke Miels from AstraZeneca as head of pharmaceuticals and hiring Karenann Terrell (from Wal-Mart) as chief digital and technology officer.



FDA
mulls more steps to increase generic drug competition and fight price hikes
The US is trying to bring more low-cost competition in the generic market in order to bring down the prices of drugs.
The US FDA Commissioner Scott Gottlieb said at a Federal Trade Commission (FTC)-sponsored conference that the agency intends to smoothen generic drug development, so that generic drugs get to market faster.
According to a report released by the FTC and the FDA at the conference, titled Understanding Competition in Prescription Drug Markets: Entry and Supply Chain Dynamics, "generic competition consistently and substantially lowers prescription drug prices."
Looking out for unfair practices: Gottlieb said the FDA is on the lookout for brand drugmakers that deliberately slow collaboration on risk strategies to delay generics from coming to market. Drug companies have used the terms of Risk Evaluation and Mitigation Strategies (REMS) to restrict generic competition by delaying generic manufacturers from purchasing drug products needed to run bioequivalence or bioavailability studies that are required for FDA approval.
Acting FTC Chairman Maureen Ohlhausen said her agency will vigorously watch for unfair practices among drugmakers.
Expanding ANDAs that seek priority review: Gottlieb also indicated that the agency will expand which abbreviated new drug applications (ANDA) will see priority reviews.
"Earlier this year we made changes to how we prioritize the agency's generic drug submissions. The goal was to prioritize the review of generic applications until the FDA has approved three generic versions of each particular drug," Gottlieb said in a statement. "Today we're expanding this competition-focused policy to prioritize any application that can meet the FDA's approval standards at the point when the 180-day exclusivity period expires on a first generic entrant to a branded medicine."
The shift could accelerate generic competitors to market more quickly and help bring down costs.
Trump's HHS Secy candidate for lowering drug prices: The US President Donald Trump is nominating former pharmaceutical executive and industry lobbyist Alex Azar to serve as US Health and Human Services secretary. According to Trump, Azar would push to lower the price of medicines. If confirmed, Azar would also take the lead in implementing Trump's campaign promise to dismantle Obamacare (the Affordable Care Act).
Incentivizing pediatric research: The US FDA is taking various steps to increase the number of therapies for children, approved by the agency. Some 60 percent of drugs that are used in children are not approved for pediatric use, as these drugs have not been successfully tested in pediatric clinical trials. In fact, in the case of neonates, the FDA-approved options is even smaller with 90 percent of drugs used in this population unapproved for neonatal use.
According to a blog written by Susan McCune, FDA's Director, Office of Pediatric Therapeutics, the FDA is issuing awards to the Institute for Advanced Clinical Trials for Children (IACT for Children) and Duke University in order to facilitate pediatric clinical trials and pediatric trial-related research. "Each awardee will receive US$ 1 million for this year under the Global Pediatric Clinical Trials Network Cooperative Agreement," she said in the blog.



Europe
seeks to change patent rules for APIs to bolster manufacturing sector
The European Union is working towards bolstering the competitiveness of its manufacturing sector. One of the means it is looking at is to waive supplementary protection certificates or SPCs — an intellectual property right that serves as an extension to a patent right.
As a first step in that direction, the European Commission has issued a public consultation to obtain feedback on a proposal that allows for such a waiver for SPCs.
The public consultation is open until January 4, 2018. Through this SPC manufacturing waiver, the EU hopes to fix unintended side effects of the SPC by allowing developers of generic and biosimilar medicines to produce during the SPC period in order to supply unprotected markets, soon after the protections expire.
SPCs provide an incentive in the EU that extends the protection of patented medicines by up to five years to compensate the time lost in obtaining regulatory approval of the drug. During this period, European manufacturers of generic and biosimilar medicines cannot produce their medicines in the EU.
Groups, such as Medicines for Europe, the industry association representing generic-drug manufacturers in Europe, have advocated for a SPC manufacturing waiver to promote a strong manufacturing base in Europe.
SPCs is an issue for European API manufacturers, as they limit the time in which they can begin development of generics. With this consultation, the European Commission is seeking public input to evaluate the current legislation and assess the impact of any modification to the SPC and patent-exemption framework in the EU.
The PharmaCompass Newsletter – Sign Up, Stay Ahead
Feedback, help us to improve. Click here
Image Credit : FDA approves pill with digital tracking device you swallow by Marco Verch is licensed under CC BY 2.0
" The article is based on the information available in public and which the author believes to be true. The author is not disseminating any information, which the author believes or knows, is confidential or in conflict with the privacy of any person. The views expressed or information supplied through this article is mere opinion and observation of the author. The author does not intend to defame, insult or, cause loss or damage to anyone, in any manner, through this article."
Read More