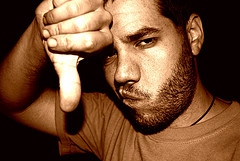 ×
With Novartis shutting two plants in Germany and one in India by 2016-end, the global reliance on China for bulk drugs has increased even further, raising serious concerns over safety, supplies and national security.
Which plants?
Last week, Novartis announced it will be shutting three plants of its generic business – Sandoz – by the end of 2016. The first plant is in India and the other two are located in Germany, in Gerlingen and Frankfurt.
Frankfurt, manufacturer of a key antibiotic intermediate
The Frankfurt plant is where Sandoz manufactures 7-ACA (7-aminocephalosporanic acid), the core chemical structure (building block) for producing a whole host of cephalosporin antibiotics.
The reason given for closure -- prices of the cephalosporin active pharmaceutical ingredients (APIs) and intermediates have collapsed as Asian competitors have dumped excess capacity on the market.
The shutdown of the Frankfurt facility means that the global reliance on China for APIs, used to produce antibiotics (such as cephalosporin) and especially 7-ACA, will increase only further.
Chinese APIs are already a security threat for India
India produces a third of the world's medicines, mostly in the form of generic drugs.
However, according to an Oct 2014 report by a Boston Consulting Group (BCG) and Confederation of Indian Industry (CII), more than 90 percent of the key raw materials (intermediates and APIs) that go into making at least 15-odd essential drugs come from China.
The drugs listed include the most commonly used painkiller such as paracetamol, aspirin; antibiotics such as amoxicillin and ampicillin, cephalexin, cefaclor, ciprofloxacin, ofloxacin, levofloxacin; first line diabetes drug metformin; and antacid ranitidine. There are no domestic producers left for many drugs such as penicillin-G, and its derivative 6-aminopenicillanic acid, or 6-APA.
Since India is still receiving a large quantity of 7-ACA from Germany (confirmed by the import statistics available on the PharmaCompass database), 7-ACA and its derivatives were not mentioned in this report.
As per news reports, the Indian government is now worried about over-dependence on imports from China. "Any deterioration in relationship with China can potentially result in severe shortages in the supply of essential drugs to the country. Additionally, China could easily increase prices of some of these drugs where it enjoys virtual monopoly," said Bart Janssens, partner, BCG, in a news report published in The Economic Times.
Recognizing the national healthcare security challenge facing India, the Department of Pharmaceuticals (DoP) has decided to declare the year 2015 as 'Year of Active Pharmaceutical Ingredients.' As part of this initiative, the Indian government intends to build cluster parks to boost India's self-reliance on Chinese imports.
Quality, environmental concerns over Chinese Antibiotics
Chinese supplies of 7-ACA have been plagued with multiple issues in the past.
In 2012, for instance, several Chinese drug companies were accused of manufacturing 7-ACA using contaminated 'gutter oil', instead of more expensive soybean oil.
Gutter oil is reprocessed oil manufactured from waste oil and animal fat collected from restaurants' fryers, drains, grease traps and slaughterhouses. Chinese restaurants can get through a lot of cooking oil and this waste oil fuels a highly profitable gutter oil black market as there are few other outlets, such as biofuel production, for this by-product.
Similarly, antibiotic pollution in the rivers of China is a serious cause of concern for the Chinese. Our previous analysis, "Antibiotic resistant superbugs: deadlier than cancer and closer to you than you think" provides a detailed overview regarding the challenge being faced.
However, with growing focus on antibiotic pollution in China, a shutdown of factories failing pollution norms would be a severe setback for the global antibiotic supply chain.
In addition to these challenges, quality concerns have been raised during international regulatory inspections of some of the leading antibiotic producers in China, like Zhuhai United and North China Pharmaceutical Company.
South African stock outs of essential drugs a global concern
The outcomes of these challenges are already being felt in countries such as South Africa which are facing an acute shortage of critical drugs. According to a report published in Groundup, drug shortages in South Africa's health facilities have become a crisis.
The story mentioned the situation in a hospital (Stanger Hospital) in Ilembe District KwaZulu Natal, where 200 products were out of stock. These included various doses of morphine, some antibiotics and antiretrovirals, especially paediatric ones, used to treat HIV.
"About a hundred patients per week are going without ranitidine which prevents stomach ulcers. Several Ilembe facilities are even out of stock of paracetamol tablets," the Groundup report said.
There are multiple reasons for the drug stock outs. However, unprofitability because old, off-patent products are being sold by manufacturers at prices very close to the cost of production has played a major role. Firms are abandoning such products and seeking higher return alternatives.
In addition, due to quality failures suppliers are unable to provide lifesaving medications to the South African population.
Our View
The problems of stock outs and quality concerns in South Africa can easily expand across the world and can't be addressed until the global pharmaceutical industry reduces its reliance on China for bulk drugs and intermediates.
It remains to be seen if the threat to the global supply chain will make Novartis reconsider its decision or drive a national government to buy the Frankfurt facility.
The PharmaCompass Newsletter – Sign Up, Stay Ahead
Feedback, help us to improve. Click here
Image Credit : Two reasons by B Rosen is licensed under CC BY 2.0
" The article is based on the information available in public and which the author believes to be true. The author is not disseminating any information, which the author believes or knows, is confidential or in conflict with the privacy of any person. The views expressed or information supplied through this article is mere opinion and observation of the author. The author does not intend to defame, insult or, cause loss or damage to anyone, in any manner, through this article."