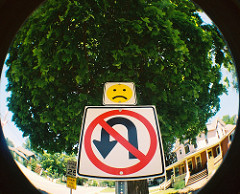 ×
This week, Phispers takes you through the EpiPen price hike controversy, and the Indian government's decision not to adopt a bulk drug policy. There is more news pertaining to Teva's divestitures, GSK's new drug for HIV treatment and drug recalls by Cadila, Teva and Sagent.
A setback to Indian pharma as minister says govt against bulk drug policy
Earlier this year PharmaCompass had highlighted the 'inconvenient truth about Chinese drug manufacturing' – that a serious imbalance exists in the global supply chain with regard to its dependence on China.
India had declared 2015 as the Year of the API, under the 'Make in India 'programme. A Cabinet note for a bulk drug policy, based on the recommendations of the Katoch committee, had been floated earlier this year. Such a policy would have helped the Indian pharmaceutical sector turn into a US $ 200-billion industry by 2030, and shifted global dependence away from China.
However, the plan suffered a setback as the chemical and fertiliser minister Ananth Kumar announced this week that the government was against a bulk drug policy. Instead, states will have to come up with "bulk drug parks" which will help boost manufacturing of bulk drugs.
This news comes at a time when a Bloomberg analysis concluded that China drug sales grow despite safety concerns at home. Around 700 Chinese firms were told by regulators in China to review their pending applications to sell new drugs and voluntarily withdraw those that were false or incomplete. "Within months, about 75 percent had been retracted by the manufacturers or rejected by Chinese officials," the Bloomberg report said.
Currently, India is dependent on China for APIs. More than 75 per cent of India's bulk drug imports come from China. And there is concern over quality.
Mylan CEO blames system for EpiPen price hike, announces launch of generic version
Last week,
Mylan
made headlines as its 400 percent price increase of
EpiPen
auto-injector
came under scrutiny
. The furor continued, even as the Mylan CEO Heather Bresch tried her best to justify the price hikes in an
interview
, which generated more negative publicity.
In the interview, Bresch blamed the healthcare system for the price hike. According to her, the price of US $ 608 for the life-saving EpiPen reflects a system where there are "four or five hands that the product touches and companies that it goes through before it ever gets to that patient at the counter."
This week, Mylan tried to suppress the furor by announcing it would launch an authorized generic version of EpiPen for half the price of the brand-name product. The identical generic two-pack of EpiPens, expected to launch in several weeks, will have a list price of US $ 300. This is still significantly higher than the price of the auto-injector prior to Mylan's acquisition of the EpiPen in 2007. In Canada, the twin pack costs US $ 200, in France it is around US $ 100.
In the interview, Bresch acknowledged that the high retail price in the US was used to subsidize the price of EpiPens in Europe, where they sold at just US $ 100 or US $ 150.
Bresch went onto say: "Congress and the leaders of this country need to quit putting their toe in this topic and really fix this — we have an outdated system."
After the interview, pharma bad boy Martin Shkreli defended the price increase while some Americans turned to Canada for cheaper EpiPens. And Senators questioned if the FDA was to blame for the high drug prices.
Meanwhile, analysts said the authorized generic version of EpiPen may actually make more money for Mylan!
Aurobindo, Intas in race to buyout UK and Irish portfolios of Teva
Last week,
two Indian drug makers
–
Aurobindo Pharma
and
Intas Pharmaceuticals
– emerged as the final contenders to buyout the UK and Irish portfolios of
Teva
. These portfolios of the Israeli generics behemoth have been put up for sale to comply with the European anti-trust regulations.
Both Aurobindo and Intas put up binding offers of around US $ 1 billion, along with firm financing commitments, The Economic Times reported.
Last year, Teva had acquired Allergan Plc's generic business for US $ 40.5 billion. Teva is selling assets as part of a broader divestiture process to comply with the anti-trust regulations for this acquisition.
In order to comply with these regulations, Teva has already sold 80 products in the US to drug makers like Dr Reddy's, Sagent, Cipla, Zydus Cadila, Aurobindo, Impax and Perrigo.
Glaxo plans to shake up HIV treatment with new drug
GlaxoSmithKline
plans to capsize the decade-old strategy for treating HIV. Executives at GSK are hoping that the company's latest HIV pill is powerful enough to suppress the virus, with the help of just one more drug.
The drug – Dolutegravir – belongs to a class of HIV drugs known as integrase inhibitors that rapidly reduces the level of virus in the blood. It has already been approved for use as part of traditional triple therapy and hasn't reported cases of the virus developing resistance to dolutegravir in patients who are new to the treatment.
Since the mid-1990s, the treatment of HIV – a virus that causes AIDS – hasn't changed much. In the mid-1990s, a new class of antiretroviral drugs were introduced. One drug from the new class, along with two other drugs from an earlier class, hindered the virus from developing resistance. This three-drug regimen has been the standard approach for treating HIV for the last two decades.
Dolutegravir, according to GSK CEO Andrew Witty, would be the game changer because taking fewer drugs will lead to fewer side effects.
GSK's majority-owned HIV business – ViiV Healthcare – is undergoing the long process of proving the efficacy of the Dolutegravir. Pfizer and Japan's Shionogi & Co hold minority shares in ViiV Healthcare.
Japanese wholesaler arrested for illegally selling drugs to Chinese tourists
Hidenobu Zaima, president of Tokyo-based drug wholesaler – Biken Pharmacy, was arrested along with four others,
on the suspicion
of illegally selling large quantities of prescription drugs to Chinese tourists and violating the Pharmaceutical and Medical Device Law.
Zaima is believed to have sold about 291,000 products to a Chinese broker for US $ 147,000 between September 2015 and May 2016.
Chinese tourists often buy prescription and over-the-counter products in other countries, such as Japan and Hong Kong, where they can be cheaper. They also believe that drugs bought in these countries would be of better quality.
Teva, Cadila and Sagent recall drugs
This was a week of drug recalls in the US. Teva issued a
recall of antibiotics
for the second time this year. This time the recall pertained to
amoxicillin
manufactured at a plant in Canada. The company is recalling 53,000 bottles of the drug manufactured by
Teva Canada
Limited in Toronto.
Earlier this year, Teva had recalled amikacin sulfate manufactured at its facility in Hungary due to the potential for the presence of glass particulate.
Meanwhile, India's Cadila Healthcare recalled 26 batches (or 223,776 bottles) of an antidepressant -- venlafaxine HCL ER capsules – as well as nine lots for which the company did not specify the bottle count. These drugs were manufactured at the company's plant in Ahmedabad. The drugs failed dissolution specifications when retained samples were tested. Venlafaxine is used to treat major depressive disorder, anxiety and panic disorder.
Similarly, Sagent Pharmaceuticals recalled one lot of oxacillin for injection manufactured by India-based Astral SteriTech. The action was taken after a customer complained that small, dark particulate matter was found in the solution after it was reconstituted. The foreign matter found in the vials was identified as iron oxide.
The PharmaCompass Newsletter – Sign Up, Stay Ahead
Feedback, help us to improve. Click here
Image Credit : No U turn by Kevin Dooley is licensed under CC BY 2.0
" The article is based on the information available in public and which the author believes to be true. The author is not disseminating any information, which the author believes or knows, is confidential or in conflict with the privacy of any person. The views expressed or information supplied through this article is mere opinion and observation of the author. The author does not intend to defame, insult or, cause loss or damage to anyone, in any manner, through this article."
Read More