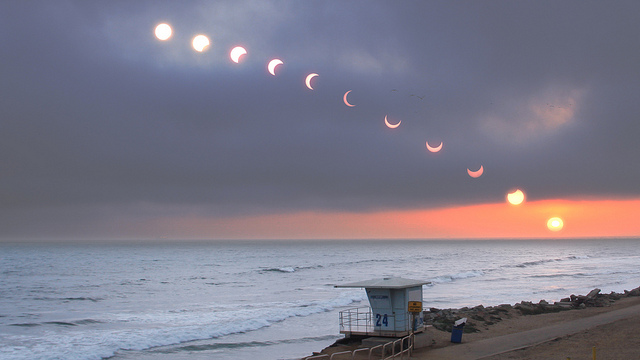 ×
This week in Phispers, we introduce you to Vas Narasimhan, the new CEO set to head Novartis in February next year. The appointment comes days after the Swiss drugmaker's CAR-T cell therapy — Kymriah — won the FDA nod. Meanwhile, the US agency wants to improve its inspection efficiency; and Doctors Without Borders has opposed the priority review voucher given by the FDA to an old drug it approved for Chagas disease
.
Daiichi Sankyo denies
receiving a takeover bid from AstraZeneca in 2016; and
US dumps its tie-up with
Sanofi to develop a vaccine for Zika virus.


Post FDA nod for its CAR-T therapy,
Novartis names drug
development chief as CEO
Swiss drugmaker Novartis' CEO Joe Jimenez will step down on February 1, 2018. He will hand over the baton to Vasant (Vas) Narasimhan (41), who is currently heading the company's drug development and is also its chief medical officer.
This will make Narasimhan the first person of Indian origin to head a large pharma multinational.
Narasimhan is the youngest amongst the new CEOs at large drug companies. For instance, Emma Walmsley, the new global CEO of GlaxoSmithKline, is 48. And David Ricks, who became the CEO of Eli Lilly in January this year, is 50.
Narasimhan is a doctor from the Harvard Medical School and a second-generation immigrant in the US. He joined Novartis in 2005.
Jimenez will retire next year, after being at the helm for eight years. Though Jimenez undertook several steps to focus on more profitable prescription medicines, particularly in cancer, Novartis saw its sales being hit as its top-selling drugs (such as blood cancer treatment Gleevec) lost patent protection. Its eye business Alcon has lagged expectations and generics arm Sandoz has faced intense price pressures in the US.
However, Novartis got a boost last week, when the US Food and Drug Administration (USFDA) approved its US$ 475,000-per-patient Kymriah treatment for young people with B-cell acute lymphoblastic leukemia. Known as CAR-T (short for chimeric antigen receptor T-cell) therapy for cancer, Kymriah is seen as one of a series of new drugs that can revive sales beginning next year.
"We're entering a new frontier in medical innovation with the ability to reprogram a patient's own cells to attack a deadly cancer," FDA commissioner Scott Gottlieb said in a statement announcing the approval of Kymriah.
CAR-T therapy also got a shot in the arm when Gilead announced a US$ 11.9 billion acquisition of Kite Pharma, which is said to be just months away from the first approval of its own CAR-T therapy.
Ironically, the same week as Kymriah got approved, Johnson & Johnson (through its subsidiary Janssen Biotech Inc) ended its deal with MacroGenics, a Rockville-based biotech company that was working on another CAR-T therapy (duvortuxizumab), after patients in the study experienced neurotoxicity. MacroGenics said enrollment in a Phase I trial of duvortuxizumab to treat B cell malignancies will be discontinued.



FDA to strengthen inspections and oversight of drug manufacturing
Through an official blog, the FDA commissioner Scott Gottlieb made known the US agency's intentions to improve its inspection efficiency and reach. As a step toward towards this, the FDA had earlier announced it is restructuring its field activities, to direct its focus and organization around the programs it regulates, instead of its previous structure wherein its activities and resources were organized based on geographic regions.
In the blog dated August 31, Gottlieb said the FDA's Center for Drug Evaluation and Research (CDER) and the Office of Regulatory Affairs (ORA) are implementing a new, historic concept of operations agreement to fully integrate the drug review programs with the facility evaluations and inspections for human drugs.
As part of the commitments made by the FDA in the context of the Generic Drug User Fee Amendments II (GDUFA II), the agency agreed to communicate final surveillance inspection classifications to facility owners within 90 days of an inspection. The new operating model will be a key element of meeting these promises. The FDA will start operationalizing this agreement in fall of this year, in order to more quickly meet this commitment.
The new measures are bound to effect generic firms based in India and China. This could also mean stricter inspections, D G Shah, secretary general of industry lobby group Indian Pharmaceutical Alliance, told Mint. "USFDA's inspections are likely to get more coordinated and broader," Rahul Guha, partner and director at the Boston Consulting Group, told the publication.



Daiichi Sankyo denies it received takeover bid from AstraZeneca in 2016
Last week, Daiichi Sankyo denied it received a takeover bid in 2016 from British drugmaker AstraZeneca.
The online version of the magazine Nikkei Business had reported that AstraZeneca had offered to buy the Japanese drug major Daiichi Sankyo in 2016, which has a market value of about US$ 16 billion.
"It was today reported by Nikkei Business that Daiichi Sankyo Co Ltd received the acquisition offer from AstraZeneca. However, this is not the fact," the company said in a statement. AstraZeneca has declined to comment on Daiichi's statement.
Both Daiichi and Astra go back a long way — they have an agreement to jointly commercialize constipation drug Movantik in the US, and have also entered into a deal to supply and promote blockbuster heartburn treatment Nexium in Japan.
There are some commonalities too — both have interests in cancer drugs. However, last month, Astra's prospects in cancer suffered a setback when a closely watched immunotherapy combination treatment failed to help patients. That led to speculation that Astra has itself become a target for takeover.



US backs away from tie-up with Sanofi to develop Zika vaccine
French drug major Sanofi received a setback recently when the US government said it is backing away from a collaboration with it to develop a vaccine for the Zika virus.
Sanofi said in a statement: "On August 17, 2017, Sanofi Pasteur was informed by The Biomedical Advanced Research and Development Authority (BARDA) within the Office of the Assistant Secretary for Preparedness and Response in the US Department of Health and Human Services that they completed an assessment of all Zika-related projects they were funding and have decided to focus on a more limited set of goals and deliverables."
This decision means Sanofi won't further develop or license the US Army's promising Zika candidate. BARDA had committed US$ 43 million in research funding, with another US$ 130 million available if the vaccine advanced into later-stage testing.
After a rather explosive early outbreak, the spread of Zika virus has slowed down. And both BARDA and Sanofi blamed Zika's "evolving epidemiology" for their change in focus for developing a vaccine. The development of the vaccine has been paused indefinitely, but could be "restarted if the epidemic re-emerges," Sanofi said.
The collaboration had come under intense scrutiny this year as critics demanded pricing guarantees if a commercial vaccine grew out of the taxpayer-funded research.
Zika virus may kill brain cancer cells: A study supported by the National Institute of Allergy and Infectious Diseases (NIAID), a part of the National Institutes of Health, says that the Zika virus (ZIKV) may infect and kill a specific type of brain cancer cells while leaving normal adult brain tissue minimally affected.
In the paper, published online on September 5 in The Journal of Experimental Medicine, researchers say ZIKV may behave differently when introduced to an active glioblastoma (an aggressive cancer that begins in the brain) in a living person. A word of caution though: Even if further studies continue to yield promising results, any potential treatment derived from ZIKV would need several years of thorough testing for safety and efficacy.



MSF opposes priority review voucher given to old drug approved for Chagas disease
Earlier this year, Marathon Pharmaceuticals was in the spotlight after it received an FDA approval for Emflaza (deflazacort) tablets and oral suspension to treat patients aged five years and older with Duchenne muscular dystrophy (DMD) — a rare genetic disorder that causes progressive muscle deterioration and weakness. Marathon had planned a list price of US$ 89,000 for a year's supply of Emflaza.
Since the drug has been available outside the US for decades, patients in the US imported the drug from Canada and the UK, where it's available at a price between US$ 1,000 or US$ 2,000 a year.
Last week, the FDA approved another old drug — benznidazole — as treatment for Chagas disease. The drug has been used outside the United States for years. In the US, benznidazole is the first treatment approved for Chagas disease. This time the point of contention is not the price of the drug but the issuance of a priority review voucher (PRV) which can get sold for hundreds of millions of dollars.
A nonprofit group including Chemo Group won this FDA approval and pledged to make it available at low cost to patients. "The fact that a company can receive an innovation award for registering a medicine that has been used to treat Chagas for years shows how far removed we are from the original intent of this program," said Jennifer Reid, advocacy and research officer at Doctors Without Borders (MSF).
Chagas disease, or American trypanosomiasis, is a parasitic infection that can be transmitted through contact with the feces of a certain insect, through blood transfusions, or in the womb from the mother to the child. After years of infection, the disease can cause serious heart ailment, and can also affect swallowing and digestion. Chagas disease primarily affects people living in rural parts of Latin America. According to estimates, around 300,000 persons in the US suffer from Chagas disease.
"People suffering from Chagas and other neglected diseases still desperately need innovation and new research to save their lives and improve treatment and prevention options. They should be able to use and afford these medicines no matter where they live. Before a company can receive this prize, US Congress should mandate that only new medicines receive a PRV and that companies ensure access and affordability for all patients," she added.
The PharmaCompass Newsletter – Sign Up, Stay Ahead
Feedback, help us to improve. Click here
Image Credit : Sunset Beach Eclipse May 20th 2012 by jimnista is licensed under CC BY 2.0
" The article is based on the information available in public and which the author believes to be true. The author is not disseminating any information, which the author believes or knows, is confidential or in conflict with the privacy of any person. The views expressed or information supplied through this article is mere opinion and observation of the author. The author does not intend to defame, insult or, cause loss or damage to anyone, in any manner, through this article."
Read More