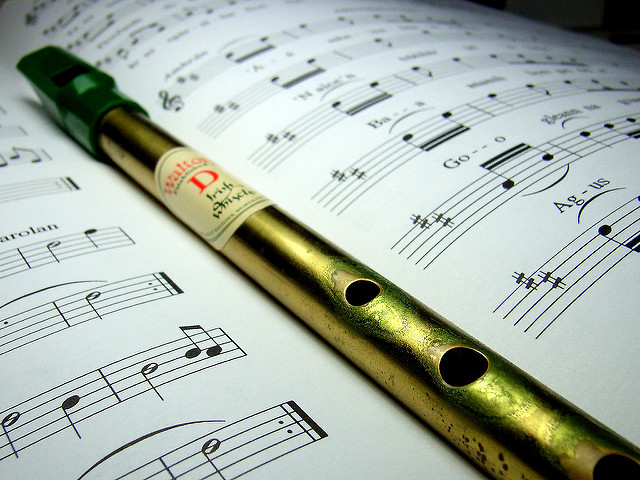 ×
This week, Phispers brings you news on how GSK's new CEO Emma Walmsley's term began with a short-term reprieve from the generic threat to its blockbuster drug Advair. There is also news on FDA's nod to Roche's multiple sclerosis drug; a new bill in the US that seeks to lower drug prices; a US federal court order that directs Novartis to hand over documents of 'sham' doctor events; and how the drug industry in the US is finding FDA's proposed quality metrics a bitter pill to swallow. Read on.




Could the Ranbaxy whistleblower head the FDA office in India?



There are indications the Ranbaxy whistleblower — Dinesh Thakur — could emerge as a strong contender to head the US Food and Drug Administration's (US FDA) office in India.
Recently, the US President Donald Trump nominated Scott Gottlieb as the commissioner of the US FDA. Besides being a prominent physician, Gottlieb is also assistant professor at New York University School of Medicine and a resident fellow specializing in health policy at the American Enterprise Institute (AEI).
A recent blog published by the AEI, written by Roger Bate (a health scholar at AEI) states: "Other than whistleblower accounts and one French investigation, all quality infractions perpetuated by India's drug industry have been unearthed by the US FDA. So it is worrisome that a few well-informed local experts and media are privately suggesting that the local US FDA office in India has recently become heavily influenced by the domestic drug industry."
According to Bate, the only way to resolve this matter is by putting "someone beyond repute" in the top FDA job in India. "I can think of only one uniquely qualified person – Dinesh Thakur. Mr Thakur runs a firm, Medassure, that assists companies improve quality controls. But he is best known for being the Ranbaxy whistleblower, who brought that company to account for its fraudulent production of substandard medicine, which led to seven felony counts in a US court and US $ 500 million in fines and penalties in 2013," Bate added.
"For those who would break the rules he is the one person they would not want in charge of the US FDA Indian office, and for that reason Scott Gottlieb should ask him to do it and staff it with folks he trusts," he said in the blog post. Watch this space to know if Gottlieb pays heed to Bate's advise.



India's Indoco Remedies receives FDA's warning letter
Last week, Indoco Remedies said it got a warning letter from the US FDA for two of its facilities in Goa. According to a news report, the US FDA wasn't fully convinced with the drug company's response to its earlier observations.
The US FDA had inspected Indoco's manufacturing facilities Plant II and Plant III located in Verna Industrial Estate Area, Goa, between August 31 and September 4, 2016. In the Form 483, the FDA had issued six observations. None of the observations pertained to breaches of data integrity or data falsification, Indoco said in a stock exchange filing.
The company's Plant II manufactures ophthalmic and injectables, while Plant III makes tablets.
Another news report states that, the US FDA has said Indoco did not investigate batch failures properly; the quality control unit lacked authority to reject or approve all drugs and did not fully follow procedures; no procedures were established and followed to prevent microbial contamination and equipment systems and facilities were not appropriate.
"We as a company are fully committed in resolving the issue and will respond at the earliest," Indoco said in the statement.



Reprieve for GSK as Mylan's Advair generic gets delayed
Emma Walmsley took over as the new CEO of GlaxoSmithKline on April 1. Her term began with a short-term reprieve to the British pharma giant from the threat of generic Advair, as there was a delay in the approval for Mylan's copy of this blockbuster lung inhaler.
Mylan received a complete response letter (CRL) from the US FDA, which served a blow to the company. Mylan executives were confident they would get a thumbs up from the FDA.
GSK said it had noted Mylan's CRL announcement. The possible introduction of generic Advair in the US this year was "an event we have anticipated and planned for," GSK said.
While it's unclear how long Mylan will have to wait to get its version of Advair on the market, Mylan could refile within two months and get an FDA response as early as July 2017. There is also news that the launch may get delayed by two years if the issues and concerns raised by the FDA run deeper.
If generics do arrive by mid-2017, GSK has forecast Advair's US sales to be around US $ 1.24 billion (1 billion pounds), down from US $ 2.28 billion (1.83 billion pounds) in 2016.
Meanwhile, Mylan received another setback last week. On Friday, Mylan announced its manufacturing partner for EpiPen devices had expanded the recall of EpiPens to the US and other markets.
During the previous week, Mylan had said it had recalled about 81,000 EpiPen devices in countries outside the US, following reports of the EpiPen failing to work in emergencies.
The recall was first announced for Europe, Japan and Asia. Mylan, however, says it has plenty of replacements to avoid any interruptions in supply.
According to the FDA, Mylan is voluntarily recalling the 0.3 mg and 0.15 mg strengths of EpiPen. The recall does not include Mylan's generic EpiPens, the FDA said.



Novartis ordered to hand over documents pertaining to 'sham' doctor events
A judge in the US has ordered Novartis to hand over documents on 79,236 educational events the company says it held with doctors. Novartis has been trying to avoid furbishing those documents.
Federal prosecutors claim those events were shams. Instead, the prosecutors have termed these as "kickbacks".
The US government has alleged that Novartis invited the same doctors to speaker events several times. The company treated these doctors to lavish dinners and gatherings, in return for prescribing more Novartis medications.
The complaint states that Novartis used these sham events to provide doctors with remuneration in the form of honoraria, dinner at high-end restaurants, and entertainment.



Roche gets nod for its multiple sclerosis drug that could be a game changer
Last week, Regeneron and Sanofi bagged an FDA nod for Dupixent, a landmark new eczema therapy, and Roche received the nod for ocrelizumab, a drug that promises to change the multiple sclerosis (MS) drug market.
Ocrelizumab — which will be sold as Ocrevus — can be prescribed to treat most multiple sclerosis patients, including relapsing/remitting and primary progressive patients. This characteristic of Ocrevus could find favor with clinicians who focus on the disease, thereby changing the rules of the game.
Roche has priced this drug at US $ 65,000 a year, a 25 percent discount to Rebif, a disease modifying drug (DMD) used to treat relapsing forms of multiple sclerosis (MS).
"According to the NMSS (National Multiple Sclerosis Society), MS medicines on average cost almost four times more today than they did 12 years ago," notes a spokesperson for Roche. In fact, Rebif costs about US $ 86,000. "We feel that the industry needs to start to reverse this trend," the spokesperson added.
EvaluatePharma has pegged consensus forecasts of revenue for 2022 at US $ 4 billion for this therapy. Dupixent is expected to land about a billion dollars behind Ocrevus.



Industry attempts to delay FDA's proposed quality metrics program
The pharmaceutical industry is not finding the US FDA's proposed quality metrics program palatable. Some months back, the FDA had revised its draft guidance in response to industry concerns.
A consortium of industry groups — comprising the Association for Accessible Medicines (AAM, formerly GPhA), the Pharmaceutical Research and Manufacturers of America (PhRMA), International Society for Pharmaceutical Engineering (ISPE), Bulk Pharmaceuticals Task Force (BPTF) and the Pharma and Biopharma Outsourcing Association (PBOA) — have now asked the FDA to halt its plans to move the program forward.
The consortium has submitted its comments to the revised draft guidance along with the Biotechnology Innovation Organization (BIO). Several major pharmaceutical companies, including Allergan, Baxter, Celgene, Gilead, Sanofi and Teva, have also voiced their concerns.
"After careful consideration and analysis with our member companies, PhRMA believes additional dialogue between FDA and industry and subsequent resolution of several fundamental issues are necessary before the FDA seeks to advance a quality metrics submission program," said a PhRMA statement.
Both BIO and AAM have concurred. PhRMA and AAM say the burden of the program (as described in the revised draft guidance) would outweigh its potential benefits.



Democrats introduce bill to reduce drug prices in the US
With the Republicans failing to repeal and replace the Affordable Care Act (or Obamacare) in the US last month, Democrats stepped in last week with some proposals of their own. Several of the proposals in this drug pricing bill — known as Improving Access to Affordable Prescription Drugs Act — are expected to reshape the pharmaceutical industry.
Led by Senator Al Franken, a coalition of Democrats and independent Senator Bernie Sanders, the bill would require drug companies to publicly report development, manufacturing and marketing costs; allow Medicare to negotiate drug prices; tax drugmakers who implement big price hikes; and mandate more reporting by patient assistance groups who receive pharma funds.
It would also pave the way for importing cheaper (and safe) medicines from Canada, end the direct-to-consumer advertising tax deduction, outlaw pay-for-delay arrangements that keep generic drugs off the market, and create incentives to bolster generic drug competition.
Besides, it would set aside US $10 billion over 10 years for the National Institutes of Health (NIH) to establish a Center for Clinical Research that would take federally funded research into the clinic. The center would conduct all phases of testing.
Additionally, the bill calls for a cap on patients' out-of-pocket expenses, a measure drug companies might like because it would require payers to cover more drug spending.
However, the bill is likely to face opposition due to its transformative nature. Meanwhile, Health and Human Services Secretary Tom Price said he is working with President Trump on their own drug pricing bill.
And Democrat Rep. Elijah Cummings reportedly said that Trump has called him three times to follow up on their conversation at the White House earlier this month. According to Cummings, Trump is not just talking about letting Medicare negotiate drug prices. He is talking about importing cheaper drugs from other countries.
The PharmaCompass Newsletter – Sign Up, Stay Ahead
Feedback, help us to improve. Click here
Image Credit : Whistle by Ishikawa Ken is licensed under CC BY 2.0
" The article is based on the information available in public and which the author believes to be true. The author is not disseminating any information, which the author believes or knows, is confidential or in conflict with the privacy of any person. The views expressed or information supplied through this article is mere opinion and observation of the author. The author does not intend to defame, insult or, cause loss or damage to anyone, in any manner, through this article."
Read More