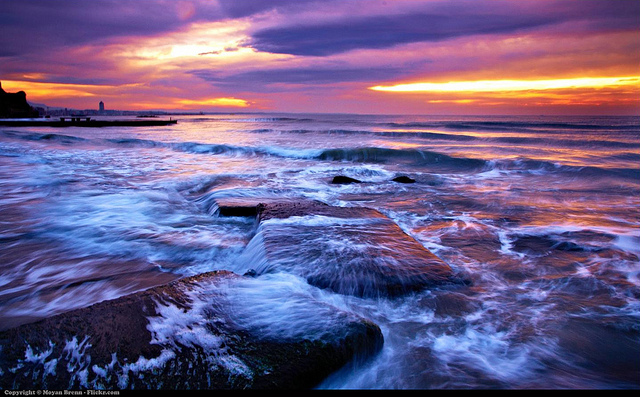 ×
This week's Phispers has regulatory and M&A news from across the world as Pfizer ends its support to drugs used in lethal injections, Endo's problems get compounded and Thalidomide's Nazi war criminal links are uncovered.
European regulators to 'rely more' on FDA inspections
Since the US Department of Justice imposed a US $ 500 million fine on Indian drug manufacturer Ranbaxy in 2013, we have seen regulatory concerns over globalization of drug manufacturing. The Ranbaxy controversy also demonstrated differences in the approaches of regulators in the EU and the US. While the US FDA banned the import of products from two of Ranbaxy's factories into the US, no such move was taken by the European regulator, the European Medicines Agency (EMA).
"A legal framework will allow us to be able to rely more on US inspections," Emer Cooke, head of international affairs at the EMA, said in a news report. "That will allow us to release resources to adopt a more risk-based approach."
This statement manifests that European regulators rely more on FDA inspections, than on their own. Cooke was referring to the need for Transatlantic Trade and Investment Partnership, a partnership between the EU and the US to better channel scarce resources between the two regions.
Data-integrity issues uncovered at Capsugel's U.S. plant
Problems of data-integrity don't seem limited only to Asia as Sweden's regulator, Medical Products Agency (MPA), uncovered "two critical and one major concerns" related to data-integrity at Capsugel's Bend Research Inc. facility in Oregon.
The inspectors also found that several findings, from two previous MPA inspections, had not been corrected and concluded that the facility had an "unacceptable level of GMP compliance".
Bend Research makes oral solid dose products, primarily for clinical trials and was acquired by Capsugel in 2013. Capsugel subsequently invested $20m in to add commercial spray drying capacity at the Oregon site.
Mylan and Pfizer put skin in the game by investing billions
This week, both Mylan NV and Pfizer made acquisitions in the dermatology/topicals space. Mylan NV announced its decision to buy skin drug assets from Renaissance Acquisition Holdings LLC for around US $ 1 billion to complement its existing products.
Pfizer, on the other hand, will buy Anacor Pharmaceuticals – a biopharmaceutical company – for US $ 4.5 billion. This is said to be Pfizer's Plan B, post the collapse of the Allergan mega deal.
Pfizer CEO Ian Read had earlier said Pfizer will shop for deals to beef up the "innovative" side of its business. Anacor is "a strong fit" with Pfizer's inflammation and immunology group, said Albert Bourla, group president of the Pfizer division that includes innovative pharma. The acquisition is "expected to enhance near-term revenue growth for the innovative business."
For instance, Anacor's eczema therapy, crisaborole, should bring in US $ 2 billion in annual sales.
"The dermatology/topicals space has long been an area of focus for Mylan and one that we have targeted for expansion," Heather Bresch, Mylan's chief executive officer, said.
Pfizer ends support to drugs used in lethal injections
Last week, Pfizer took a milestone step and announced it had imposed sweeping controls on the distribution of its products to ensure that none are used in lethal injections.
This is a step that closes the last remaining open-market source of drugs used in executions. Such restrictions have already been adopted by over 20 American and European drug companies. They have cited moral or business reasons to take such steps.
"With Pfizer's announcement, all FDA-approved manufacturers of any potential execution drug have now blocked their sale for this purpose," said Maya Foa, who tracks drug companies for Reprieve, a London-based human rights advocacy group.
Thalidomide's inventor knew about its risks before marketing it, says film
Vancouver documentary director John Zaritsky who has made his third film this year on Thalidomide – the devastating drug that caused thousands of birth defects before being pulled out of the market in the early 1960s – has revealed an interesting finding in his latest film 'No Limits'.
The world premiere of the film took place on May 7, as part of Vancouver's DOXA festival. According to the film, developers of the drug were war criminals in Nazi Germany. It also shows how today's developing world is still marketing thalidomide as treatment for leprosy — leading to the birth of deformed babies.
The drug maker – Grunenthal – continues to operate. According to the film, Grunenthal researcher and Thalidomide's inventor, Heinrich Mueckter, had been a doctor at the Buchenwald concentration camp, performing experiments on prisoners.
Mueckter became a multi-millionaire through Thalidomide sales. The documents revealed that Grunenthal knew months before putting Thalidomide on the market that their drug would produce malformed babies. They still went ahead and made fortunes off the drug.
China's Fosun group makes billion dollar bid for India's Gland Pharma
This week, Shanghai Fosun Pharmaceutical (Group) announced it has made a non-binding bid for India's Gland Pharma Ltd, the Hyderabad-based injectable drugs manufacturer.
According to a Reuters news report, Gland Pharma founders and KKR, which jointly own about 96 percent of the company, are selling their combined stake, which is valued at US $ 1 billion and US $ 1.5 billion respectively.
Global buyout firm Advent International and US-based Baxter International are also said to be among the companies interested in buying out Gland Pharma. Shanghai Fosun said the proposal was made through its unit Fosun Industrial Co Ltd.
More trouble for Endo as Mylan, Novartis eye Teva's generic portfolio
After the disappointing guidance which caused Endo's stock price to crash last week, the Federal Trade Commission (FTC) attacked Endo for delaying the launch of an authorized generic.
The FTC filed a complaint in a district court in Pennsylvania against Endo, Impax, Watson Laboratories and others, alleging the companies violated the FTC Act by entering into no-AG commitments, among other things on two of its "most important branded prescription drug products,'' Opana ER, an opioid drug, and Lidoderm, a lidocaine patch.
Meanwhile Endo's arch rival Teva's drug portfolio in the UK, Ireland and Iceland is attracting bidders such as Mylan NV and Novartis AG. According to reports, private equity firms such as Apollo Global Management and Cinven are weighing bids for Teva, which could fetch US $ 1.5 to US $ 2 billion. Teva is selling assets as it works to get regulatory approval for its US $ 40.5 billion acquisition of Allergan Plc's generics business.
Envoy warns Colombia government about its efforts to override Novartis patent
Last month, a Colombian embassy official sent a memo to the foreign minister of his country warning the government about its efforts to override a patent on a cancer drug made by Novartis.
According to the official, such efforts could harm US support for peace initiative in Colombia. According to reports, the Colombian health ministry has been planning to issue a compulsory license for Gleevec (also marketed as Glivec) – a leukemia treatment – which would allow generic drug makers to manufacture a cheaper version of the drug. Novartis has strongly opposed the move.
The leaked memo was posted by Knowledge Ecology International and states that the US Trade Representative and staffers from the Senate Finance Committee requested to meet embassy officials to discuss US concerns with Colombia's plans.
Gilead gets Sovaldi patent in India amid protests by patient groups
In a politically sensitive move, the Indian Patent Office (IPO) reversed course and granted a patent to Gilead Sciences for its Sovaldi hepatitis C treatment.
This way, the IPO earned the wrath of many patient groups, while handing Gilead an unexpected victory. The decision came in response to a challenge to the Gilead patent filed by several patient advocacy groups and companies that make pharmaceutical ingredients. Last year, the IPO had rejected the company's patent application on grounds that it was not a significant improvement over an earlier compound developed by Gilead.
The PharmaCompass Newsletter – Sign Up, Stay Ahead
Feedback, help us to improve. Click here
Image Credit : Sea by Moyan Brenn is licensed under CC BY 2.0
" The article is based on the information available in public and which the author believes to be true. The author is not disseminating any information, which the author believes or knows, is confidential or in conflict with the privacy of any person. The views expressed or information supplied through this article is mere opinion and observation of the author. The author does not intend to defame, insult or, cause loss or damage to anyone, in any manner, through this article."
Read More