Amneal co-founders return to run company; Drug industry urges Canada to act on US drug import plan

×
This week, Phispers has news from Canada, where its drug lobby group has urged the government to take bold steps like banning drug exports so that there is no impact of America's plans to import drugs from Canada on its citizens.
Meanwhile, the co-founders of Amneal — Chirag and Chintu Patel — have returned to the company as its co-CEOs in order to better manage the headwinds in the generic industry.
In Asia, Philippines says it is considering re-introducing Sanofi's controversial dengue vaccine — Dengvaxia, while China is planning to introduce more measures to control drug prices.
Akorn has reached an agreement to settle a shareholder lawsuit over data integrity concerns that led to Fresenius exiting the merger deal.
In India, the former Ranbaxy promoters got raided, Sun Pharma shuttered two R&D units and a study questioned the quality of diabetes combo pills being sold in the country.


Amneal co-founders return to run company amid headwinds in generic industry
In a major boardroom shake up, Amneal Pharmaceuticals announced that its co-founders — Chirag Patel and Chintu Patel — have been named co-chief executive officers, with immediate effect. Paul Meister, who held various positions at Thermo Fisher, has been appointed to the board of directors as chairman. Additionally, Paul Bisaro (executive chairman) and Rob Stewart (president and CEO) have also resigned and stepped down from the board.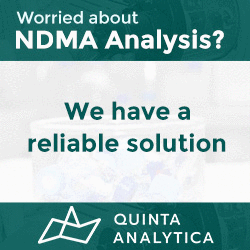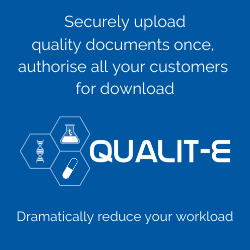 In a press release, the company acknowledged that the "recent industry headwinds and increased competition continue to put pressure on the company".
"In order to succeed in today's environment, Amneal must move decisively and prioritize its key strategic initiatives that will drive value for our shareholders. Chirag and Chintu possess both the leadership skills and the requisite strategic, operational, manufacturing and R&D expertise to execute on these efforts," the statement said,
Last month, Amneal was forced to reduce its 2019 profit guidance. In its recent second quarter results, the firm attributed the decline in revenue and gross margins to "greater than expected" effects of additional competition on key generic products and to ongoing pressure on base generics business from the limited number of buyers.
In 2017, Amneal had merged with Impax with the intention to combat pricing pressure being faced by generic drug manufacturers. The all-stock Impax-Amneal deal created the fifth-largest generics player in the US. The value of the deal was estimated at US$ 6.4 billion.


Akorn reaches agreement to settle shareholder lawsuit over data integrity issues
The Akorn-Fresenius Kabi failed M&A saga continues to linger on. Akorn and Fresenius had agreed to tie up in 2017. But in April 2018, Fresenius sought to exit the merger due to data integrity concerns. Post that, Akorn has spent two years in court following a flurry of data integrity woes.
Last year, Akorn shareholders sued the drugmaker for concealing data integrity problems that caused them to lose money when the truth went public. According to investor lawsuits, the news caused Akorn's shares to tumble by 38 percent in one day, and 9 percent the following day.
Now, the Illinois-headquartered drugmaker is putting the issue to rest by settling with investors.
Akorn has reached an agreement in principle to settle the shareholder lawsuit that alleged the company knowingly disregarded data problems at its manufacturing facilities and then failed to appropriately inform investors.
The company has recorded a US$ 74 million charge to account for the non-binding agreement, which would give plaintiffs up to US$ 30 million in proceeds from Akorn's corporate insurance policies.
The deal in principle also would have Akorn issue new stock as well as five-year contingent value rights that would entitle plaintiffs to cash payments, provided Akorn clears certain profitability thresholds. Akorn has agreed to issue about 6.5 million shares and contingent cash payouts that could be worth up to US$ 60 million over five years.


Premises of ex-Ranbaxy promoters raided: Sun Pharma shutters two R&D sites
Last week, the Enforcement Directorate (ED) under the government of India conducted raids at multiple premises owned by former Ranbaxy CEO Malvinder Singh and his brother Shivinder Singh, along with raids on others connected with the brothers. The ED carried out the raids in connection with a money-laundering case, after an Enforcement Case Information Report (ECIR) was filed by the agency.
The move comes amid the charges of alleged financial irregularities against the Singh brothers and the subsequent downfall of their businesses
The ED said the raids were conducted at seven locations in Delhi, and included premises belonging to the ex-CMD of Religare Enterprises Ltd (REL) Sunil Godhwani, REL executives NK Ghoshal and Hemant Dhingra.
The ECIR has been filed under criminal sections of the Prevention of Money Laundering Act (PMLA) after taking cognizance of a Delhi Police Economic Offenses Wing (EOW) complaint filed in December last year.
REL's subsidiary Religare Finvest (RFL) had filed the complaint with the EOW, alleging fraud and misappropriation of funds to the tune of US$ 104 million (₹7.4 billion) and had named the Singh brothers among others.
Sun Pharma's Vadodara R&D centers shuttered: Sun Pharmaceutical Industries said it is discontinuing operations at two of its research and development centers in Vadodara. The company has also said it has laid off some employees working at the two units. According to a Business Standard report, 85 people have lost their jobs.
During 2018-19, Sun Pharma's R&D spend (as a percentage of sales) had come down to 6.9 per cent from 8.6 per cent the previous year. The company is also working on optimizing costs as pricing pressure in the US grows.
"While we continue to make investments in our R&D operations, we also constantly evaluate our resources and future capacity requirements to bring in efficiencies in cost and processes. To ensure optimal utilization of Clinical Pharmacology Units (CPUs) that conduct bio-equivalence studies, we are discontinuing operations at two centers at Tandalja and Akota, Vadodara," a company spokesperson said.
The company also added that the bio-equivalence studies from these centers will be transferred to its other facilities.


Canada drug lobby urges govt not to wait for drug shortages amid US import plans
Last week, the Trump administration had said it would take steps towards lowering drug prices by allowing import of medicines from Canada. The US Department of Health and Human Services (HHS) and the US Food and Drug Administration (FDA) plan to propose a rule that will allow it to authorize states and other groups to pursue pilot projects related to importing drugs from Canada.
However, Canada's main pharmaceutical lobby group — Innovative Medicines Canada (IMC) — has urged the government not to wait for drug shortages before responding to America's plans to import Canadian drugs.
The talking points were prepared last month by IMC for its staff and member companies. The IMC has proposed the Canadian government ban all drug exports "unless otherwise permitted by regulation."
"Wholesalers should not be permitted to export drugs in bulk from Canada, and there should be strict and significant penalties for exporting drugs where their export is prohibited by law," IMC has said.
The lobby group's efforts so far suggest the drug industry is eager to derail the Trump administration's 'import drugs from Canada' plan. The IMC works closely with the Pharmaceutical Research and Manufacturers of America (PhRMA), the drug industry's lobbying group in the US.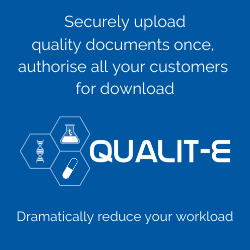 "Our government's priority is ensuring that all Canadians can get and afford the medications they need," Alexander Cohen, a spokesman for Canada's health minister, said in a statement.
Even if the US plan proceeds as per the Trump administration's promise, shipments could be a year or more away, because of consultations required to pass new regulations.
Trump's new healthcare plan: In September, the Trump administration is likely to unveil its healthcare plan as part of his presidential re-election campaign strategy. The plan would lay out an alternative to former President Barack Obama's Affordable Care Act, which has been challenged by Republicans in court. Trump's healthcare plan could include coverage for people with pre-existing conditions and a variety of insurance options.


Asia Roundup: More drug price control in China; Philippines may re-use Dengvaxia
As the Philippines continues to fight the dengue outbreak that has already killed over 450 people this year, the country is considering re-introducing a dengue vaccine whose use had been discontinued due to its links with the deaths of several children. The vaccine — Dengvaxia — has been developed by French drugmaker Sanofi.
Two years back, concerns over dengue immunization of nearly 734,000 children aged nine or older had sparked two congressional inquiries and a criminal investigation.
If the government decided to revive the use of Dengvaxia, it would be administered with "utmost caution", presidential spokesman Salvador Panelo said.
In late 2017, the Philippines had stopped using Dengvaxia. The country had ordered Sanofi to stop selling, distributing and marketing it after the drugmaker had warned that the vaccine could worsen the disease in some cases.
China increases drug price control measures: According to a report in the Economic Information Daily (state media), China will introduce more measures to control drug prices across the country to reduce the medical expenses incurred by its people.
To effectively regulate drug prices, a governance mechanism would be put in place, along with classifications between medicinal drugs, complementary drugs and supplements, as well as standards for corresponding price adjustment, the report said.
A source quoted in the report said the Chinese government departments were reviewing and revising possible measures on the centralized procurement of drugs, price management and setting up standards on charges for medical consultations and prescriptions.
A nationwide public procurement system in which each drug would be given a code and tracked in terms of the price, stock and sales to allow early warnings for low stocks or price fluctuations would be introduced.
Quality of diabetes combo pills in India: A study published in the BMJ Global Health journal suggests that none of the five commonly prescribed diabetes pills in India that combine metformin with other medicines have gone through rigorous testing that meets standards laid out by the World Health Organization (WHO).
Metformin has long been considered an initial treatment for diabetes. In recent years, drug makers in India have been making fixed dose combinations (FDCs) of diabetes drugs by blending metformin with other diabetes drugs. In India, the five top-selling FDC pills account for 500 different brands.
"Fixed-dose combinations (FDCs) are a peculiar feature of the Indian pharmaceutical landscape. Although metformin is a first-line treatment, FDCs for diabetes in India account for two-thirds of all diabetes medicine sales, and some have not been approved by the Central Drugs Standard Control Organization (CDSCO)," the study said.
For the current study, researchers examined data from both published and unpublished clinical trial results for the five top-selling FDC pills in India, which account for 80 percent of the market for these blended medicines in that country.
None of the trials provided robust evidence that these pills are safe or effective for treating diabetes, the study found.
More than 60 million people in India have been diagnosed with type 2 diabetes, researchers note. The lack of high quality clinical trials suggests that these FDCs pills should be banned in India, the authors of the study conclude.
The PharmaCompass Newsletter – Sign Up, Stay Ahead
Feedback, help us to improve. Click here
Image Credit : #Phisper Infographic by SCORR MARKETING & PharmaCompass is licensed under CC BY 2.0
" The article is based on the information available in public and which the author believes to be true. The author is not disseminating any information, which the author believes or knows, is confidential or in conflict with the privacy of any person. The views expressed or information supplied through this article is mere opinion and observation of the author. The author does not intend to defame, insult or, cause loss or damage to anyone, in any manner, through this article."
Read More