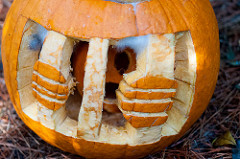 ×
Sun Pharma, the fifth largest producer of generic medicines in the world, made headlines recently when the US Food and Drug Administration (FDA) withdrew a previously granted approval for the anti-epileptic drug – Elepsia XR.
This was the second time in two months that Sun Pharma was denied approval for a new drug application because of compliance issues found by the FDA inspectors at its Halol manufacturing facility. The Halol plant contributed almost 20 to 25 percent to Sun's profits last year.
Our previous analysis reviewed public information on the FDA observations at Halol. Barbara Unger, President of Unger Consulting and former Director, Corporate Quality Compliance at Amgen commented: "An inspection with these many observations is never an encouraging sign". (For more details, read: "Sun Pharma has a new global quality head, why?")
Inheriting Ranbaxy's regulatory woes
Sun Pharma's compliance problems are getting compounded because earlier this year, its Kharkadi facility was placed on the FDA's import alert list.
In addition, Sun Pharma is tasked with fixing Ranbaxy's regulatory problems, an outcome of its decision to buy the troubled drug maker last year. Four of Ranbaxy's facilities in India are currently barred from exporting drugs to the United States.
At the time of the Ranbaxy deal, Dilip Shanghvi, the founder of Sun Pharma said the primary focus would be to comply with regulatory standards and make Ranbaxy healthy "before jumping into the business priorities".
However, it now seems that Sun Pharma's own ability to comply with regulatory standards and become healthy is in question.
The impact on its bottom-line
Sun Pharma reported a 60 percent drop in profit in the first quarter of the current financial year and by Shanghvi's own admission, the results were "not in line with historical Sun Pharma numbers".
Integration costs were mentioned as the primary reason for the poor performance. But not everything can be blamed on integration. Earlier this month, Sun Pharma announced its third product recall in less than a year. This recall was of products that ran into quality problems and were manufactured at its Halol plant.
Working on back-up manufacturing sites
With the US accounting for approximately 47 percent of Sun Pharma's overall sales and a drug pipeline with 159 ANDAs awaiting approval with the US FDA, compliant operations in the United States are essential to Sun's future success.
Sun is aggressively working on creating backup facilities for its existing products so that supply disruption issues out of Halol are addressed. For products like Liposomal Doxorubicin – where Sun Pharma made a windfall when innovator Johnson & Johnson's ran into its own compliance challenges – Sun currently doesn't have a backup facility. For a few injectable products, Sun Pharma is in the process of creating backup infrastructure at Pharmalucence, a facility in the United States which it purchased last year.
While backup sites make good business sense, integrating quality systems at different Sun Pharma sites, especially those that have cultures different to those of Sun as they have been acquired very recently, presents an uphill task.
Sites previously belonging to Ranbaxy are definitely not looking like potential candidates to support Sun Pharma's critical initiatives. Out of the four sites, which are currently under consent decree by the FDA, Sun has decided to focus on bringing only one back into compliance. In addition, the Ranbaxy site in Ireland will either shut down or get divested and the size of the contract manufacturing business and R&D staff will be reduced significantly.
Our view
Sun has always been regarded as one of the finest business integrators in the industry. However, compliance problems at its Halol and Kharkadi operations indicate a more deep-rooted compliance issue in the own organization than probably what the management was aware of prior to the Ranbaxy acquisition.
The future of the combined generic powerhouse will require initiatives similar to those that Apotex, Novartis, Hospira and Impax have taken on to get back into the good graces of the regulators. The turnaround journey is long. However, a committed management can make it possible.
Hiring the previous head of quality of Apotex, Jila Breeze, is certainly a step in the right direction. It also answers our four-month-old question on why Sun needed a new global head of quality!
The PharmaCompass Newsletter – Sign Up, Stay Ahead
Feedback, help us to improve. Click here
Image Credit : Trapped by David Goehring is licensed under CC BY 2.0
" The article is based on the information available in public and which the author believes to be true. The author is not disseminating any information, which the author believes or knows, is confidential or in conflict with the privacy of any person. The views expressed or information supplied through this article is mere opinion and observation of the author. The author does not intend to defame, insult or, cause loss or damage to anyone, in any manner, through this article."
Read More