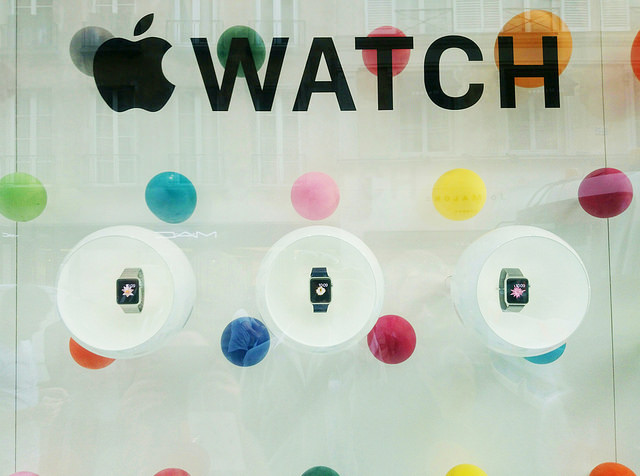 ×
Apple during their recent announcement of their Watch launch, also discussed at length the Apple ResearchKit. For those who were so focused on the features of the watch, here is a quick round up on how Apple intends to impact the pharmaceutical industry.
The Apple Research What?
The Apple's ResearchKit!
It is an open-source, software platform made specifically for medical research to work on the iPhone (not the watch yet ... ). The ResearchKit allows software developers to create apps by converting the iPhone and HealthKit (Apple's platform for developing health & fitness apps) into powerful diagnostic tools.
Five apps have already been designed for clinical studies (Asthma, Parkinson's, Breast Cancer, Diabetes & Cardiovascular Disease) with top institutes in United States, United Kingdom and China already using them.
The University of Rochester's Parkinson app has a tapping test to evaluate hand tremors in patients, or by saying "Aaaah" into the microphone vocal cord variations are detected. In the iPhone, the built in accelerometer (measures the acceleration of a moving or vibrating body) and gyroscope (used to provide stability or maintain a reference direction in navigation systems, automatic pilots, and stabilizers), measure the gait in the walk test without a visit to the doctor's office.
The number of participants in a Stanford University cardiovascular study, conducted using Apple's new ResearchKit medical research platform, ballooned to more than 10,000 overnight. "To get 10,000 people enrolled in a medical study normally, it would take a year and 50 medical centers, around the country," Alan Yeung, Medical Director of Stanford Cardiovascular Health, told Bloomberg; "That's the power of the phone."
So basically, connected sensors, Big Data and Medicine come together, to drive faster patient recruitment (over 700 million iPhones have been sold), coupled with constant monitoring using the functionality of the iPhones (no more visits to the doctor's office for data collection).
Wondering ...
Would this just be sharing too much of personal data?
How will Jeff Williams, Apple's senior vice president of operations, determine how to share the patient's medical data?
Would selective data sharing invalidate the study as there could be critical gaps in data collected?
Since you need an iPhone to enrol into a study, would this result in socio-economic exclusion, and prevent studies from having a representative patient population?
In a world where all objects will soon be connected, lots of questions are bouncing around. However for those that "think different", the potential is simply incredible.
The PharmaCompass Newsletter – Sign Up, Stay Ahead
Feedback, help us to improve. Click here
Image Credit : Apple Watch by Houang Stephane is licensed under CC BY 2.0
" The article is based on the information available in public and which the author believes to be true. The author is not disseminating any information, which the author believes or knows, is confidential or in conflict with the privacy of any person. The views expressed or information supplied through this article is mere opinion and observation of the author. The author does not intend to defame, insult or, cause loss or damage to anyone, in any manner, through this article."
Read More