Pipeline Prospector September 2022: Biotech stocks dip on 'end of pandemic' remarks
Pipeline Prospector September 2022: Biotech stocks dip on 'end of pandemic' remarks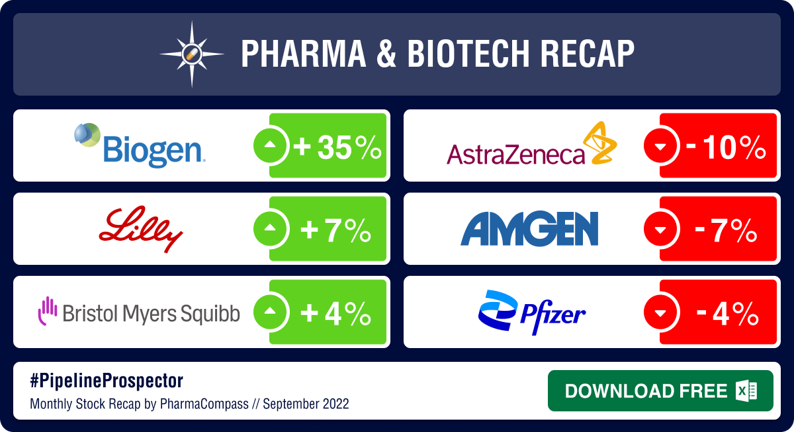 ×
It's most certainly been a highly volatile year thus far. After rising in June, July and August, the Nasdaq Biotechnology Index (NBI) dipped by 2 percent (to US$ 3,767) in September. In August, it had risen by 0.6 percent.
Similarly, the S&P Biotechnology Select Industry Index (SPSIBI) fell by 5 percent to US$ 6,171. In August, it had risen by 5.4 percent. And the SPDR S&P Biotech ETF (XBI) fell by 7 percent in September, compared to a 5.3 percent rise in August. The year-to-date performance of Nasdaq Biotechnology Index (NBI) is -21 percent.
Access the Pipeline Prospector Dashboard for September 2022 Newsmakers
"End of pandemic" remarks impact Pfizer, Moderna, BioNTech, Novavax stocks
In September, US President Joe Biden had declared that the pandemic is over in the US. Even the WHO Director-General Tedros Adhanom Ghebreyesus had said last month that the end of the pandemic was "in sight". This impacted stocks of drugmakers that make Covid-19 vaccines and medicines. Pfizer's stocks sank 4 percent on falling sales of Paxlovid and the 'end of pandemic' remarks.
However, all news from Pfizer wasn't negative. The FDA has accepted an NDA filing for ritlecitinib as a treatment for adults and adolescents (12 years of age and older) with alopecia areata. The agency is expected to make a decision in the second quarter of 2023. EMA has also accepted a marketing authorization application, and a decision is anticipated in the fourth quarter of 2023. In other positive news, vaccines from Pfizer and Moderna targeting the Omicron variant have been approved by Japan. And Canada approved Pfizer's Covid-19 vaccine to immunize children under the age of five years.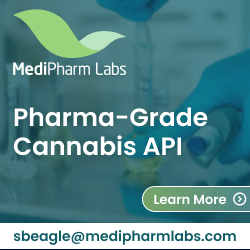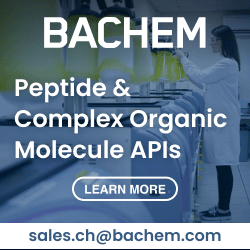 Apart from Pfizer, 'end of pandemic' remarks impacted vaccine makers Moderna, BioNTech and Novavax. Moderna's shares sank 12 percent as investors ditched vaccine stocks, while Novavax shares tumbled 39 percent due to dwindling demand for Covid vaccines and a downgrade by JP Morgan. BioNTech stocks fell by 8 percent. ODDO BHF analysts slashed their forecasts for BioNTech's 2022 and 2023 Covid-19 vaccine sales by 28 percent and 33 percent, respectively. They expect BioNTech to record Comirnaty sales of US$ 14.1 billion, which is "at the low end" of the company's guidance of US$ 13 to 17 billion.
The FDA issued a Form 483 to contract manufacturer Catalent post a lengthy August inspection of its plant in Bloomington, Indiana. The manufacturing issues at the site have delayed Moderna's newly formulated Covid-19 booster doses.
Moderna did, however, receive some positive news. Both Canada and Taiwan have approved Moderna's Omicron-targeting bivalent Covid-19 booster shot, and Singapore has granted it an interim authorization. Moreover, the European Medicines Agency's Committee for Medicinal Products for Human Use (CHMP) has recommended converting the conditional marketing authorizations of the Pfizer and Moderna Covid-19 vaccines into standard marketing authorizations.
Access the Pipeline Prospector Dashboard for September 2022 Newsmakers
Biogen-Eisai's gains in Alzheimer's trial benefit Lilly, Roche, Prothena
Last month, large cap drugmakers Biogen and partner Eisai announced positive results from their phase 3 study evaluating lecanemab as a treatment for Alzheimer's disease. It met the study's primary goal by slowing down the progress of the brain-wasting disease by 27 percent compared to a placebo over an 18-month period in a large phase 3 trial of patients who are in the early stages of Alzheimer's. This led to a 35 percent increase in Biogen stock and 34 percent rise in Eisai's stock. Lecanemab is under priority review in the US for Alzheimer's disease and a decision is expected by January 2023.
This wasn't just a gain for Biogen and Eisai. Other drugmakers who are working on anti-amyloid beta monoclonal antibodies also benefited from lecanemab's trial win. Mega cap drugmaker Eli Lilly is working on one such drug — donanemab. Its stock gained 7 percent on lecanemab's success and results from phase 3 studies in atopic dermatitis that showed Lilly and Almirall's investigational drug — lebrikizumab — provided robust and durable improvements. The drugmakers plan to submit regulatory applications for lebrikizumab to the FDA and European Medicines Agency (EMA) this year. The FDA had granted fast track designation to lebrikizumab in atopic dermatitis in December 2019. In 2020, Lilly had paid US$ 1.1 billion to acquire Dermira and gain access to lebrikizumab.
Moreover, Lilly also gained from news that its recently approved diabetes drug Mounjaro (tirzepatide) could bag an add-on approval for weight management. Analysts say the additional approval could bring in an astounding US$ 25 billion in peak sales. This month, the FDA granted a fast track designation to tirzepatide for obesity/excess weight. Another Lilly drug — Retevmo (selpercatinib) — bagged accelerated approval for adult patients with locally advanced or metastatic solid tumors.
Roche is also testing an Alzheimer's treatment candidate — gantenerumab. Like Lilly, Roche's stock also rose due to the trial gains posted by lecanemab.
Among mid-small cap companies, Prothena was clearly the star, as its stock rose 129 percent due to lecanemab's trial gains. Prothena is evaluating an experimental Alzheimer's disease therapy, PRX012, in collaboration with Bristol Myers Squibb (BMS). The company expects top-line data from its phase 1 study of the drug in 2023. And investors expect Prothena's anti-amyloid Alzheimer's candidate to be more effective than lecanemab or Lilly's donanemab.
Apart from lecanemab, Biogen and Eisai posted other gains too. Biogen's drug litifilimab has shown positive results in a two-part phase 2 study that evaluated it as a treatment for cutaneous lupus erythematosus (CLE) and systemic lupus erythematosus (SLE). And Eisai and Nippon Medac have obtained manufacturing and marketing approval in Japan for the anti-rheumatic Methotrexate subcutaneous injection indicated for the treatment of rheumatoid arthritis.
Access the Pipeline Prospector Dashboard for September 2022 Newsmakers
BMS gains on drug approval; AbbVie stock rises on rejection of Humira copycat
Another mega cap drugmaker to make gains on the bourses was BMS (4 percent). Its oral drug Sotyktu (deucravacitinib) has been approved by the FDA as a treatment for patients with moderate-to-severe plaque psoriasis. BMS had acquired the drug through its US$ 74 billion acquisition of Celgene in 2019.
Last year, the FDA had made it mandatory for JAK inhibitors like Pfizer's Xeljanz and AbbVie's Rinvoq to carry black box warnings on their labels after they were linked to cardiovascular complications and cancer. Unlike these JAK inhibitors, Sotyktu will not have to carry any warning, as the FDA has agreed that it belongs to a "new class" of drugs. It will compete with biologic drugs like AbbVie's Humira and Amgen's Enbrel.
Moreover, BMS' Opdivo (nivolumab) clinched a win in a late-stage trial testing the drug in an adjuvant setting for patients with completely resected stage IIB/C melanoma. A fixed-dose combination of nivolumab and relatlimab, known as Opdualag, bagged European Commission's approval to treat melanoma in adults and adolescents (12 years and older) with tumor cell PD-L1 expression.
Roche's stock went up by 3 percent due to multiple gains. While one of the reasons was the trial gains of Biogen-Eisai's Alzheimer's drug, the stock also benefited from Roche's decision to enter into a multi-project target discovery collaboration with UK-based biotech PhoreMost. The European Commission authorized Roche's Vabysmo (faricimab) to treat neovascular or wet age-related macular degeneration or nAMD and visual impairment due to diabetic macular edema (DME). And Roche acquired Good Therapeutics (currently known as Bonum Therapeutics) as part of its bid to bolster its immuno-oncology efforts.
AbbVie's stock went up 2 percent last month due to Alvotech's failure. The FDA issued a complete response letter (CRL) to Alvotech, rejecting its application to approve a copycat version of AbbVie's blockbuster drug Humira. The rejection came after the agency found some deficiencies at Alvotech's manufacturing plant in Reykjavik, Iceland, during an inspection in March. Moreover, EMA recommended AbbVie's risankizumab in Crohn's disease. The recommendation is supported by data from three phase 3 clinical trials.
Regeneron's share rose 17 percent after news that an 8-milligram dose of an eye drug — Eylea — successfully treated patients with diabetic macular edema and wet age-related macular degeneration in two pivotal trials. Eylea is jointly developed by Bayer and Regeneron. Moreover, the FDA has approved Sanofi and Regeneron's Dupixent (dupilumab) for the treatment of adult patients with prurigo nodularis, a chronic and debilitating skin disease. The approval makes Dupixent the first and only medicine to treat the condition in the US.
Access the Pipeline Prospector Dashboard for September 2022 Newsmakers
Cancer drugs pull down Astra stocks; Amgen faces threats from competitors
AstraZeneca's shares sank 10 percent due to negative news. One, the National Institute of Health and Care Excellence (NICE) decided not to recommend Lynparza for NHS coverage in BRCA-positive prostate cancer. According to NICE, the drug was "not cost-effective at its current price."
Two, a day after blockbuster Lynparza got access to another indication in China, AstraZeneca and Merck voluntarily withdrew its approval in BRCA-mutated advanced ovarian cancer patients who have received at least three prior lines of chemotherapy. The drug had received FDA's accelerated approval for the condition in 2014. The decision to withdraw the drug is based on a confirmatory phase 3 trial.
Moreover, the company reported disappointing results from two experimental drugs. The first was a bispecific antibody that was used in combination with chemotherapy. Though it posted decent efficacy results, there were severe side effects. The other was a cholesterol drug developed along with Ionis Pharma. AstraZeneca decided to stop clinical studies after a phase 2 trial showed it didn't lower cholesterol enough to justify further study.
In positive news, AstraZeneca's Imfinzi (durvalumab) was approved in the US for the treatment of adult patients with locally advanced or metastatic biliary tract cancer in combination with chemotherapy. Its drug Tezspire (tezepelumab) has been approved in the EU as an add-on treatment in patients 12 years and older with severe asthma. And AstraZeneca's Forxiga (dapagliflozin), a SGLT2 inhibitor, has been approved in China based on positive results from a phase 3 trial.
Amgen shares fell 7 percent due to various threats from its competitors. First, BMS' Sotyktu got approved by the FDA as a treatment for moderate-to-severe plaque psoriasis, posing a threat to Amgen's Otezla. In May, Kashiv Biosciences won a nod for its Neulasta biosimilar Fylnetra. And last month, Amgen's Neulasta (pegfilgrastim), which is used to treat neutropenia, saw another competitor as Fresenius Kabi's Stimufend bagged FDA nod.
Access the Pipeline Prospector Dashboard for September 2022 Newsmakers
Revance stock gains due to FDA nod for its Botox rival; Akero rises 169% on trial win
Among mid and small cap companies, Akero Therapeutics' saw its share price rise by 169 percent as its drug efruxifermin hit the mark in a phase 2b trial in non-alcoholic steatohepatitis (NASH). Similarly, eye-focused drugmaker Iveric Bio's share rose 100 percent due to positive results from a second phase 3 trial of its experimental drug candidate, avacincaptad pegol, also known as Zimura. The candidate met the primary endpoint of the mean rate of growth (slope) in geographic atrophy over 12 months.
Revance Therapeutics' share price increased by 29 percent as the FDA approved its anti-wrinkle injection Daxxify (daxibotulinumtoxinA) — a rival to AbbVie's Botox. And Virios Therapeutics saw its stock tumble by 100 percent as its fibromyalgia drug that was being tested in over 400 patients failed to show significant benefit in a phase 2b study.
Access the Pipeline Prospector Dashboard for September 2022 Newsmakers
Novo acquires Forma for US$ 1 billion; Abpro inks partnership with Celltrion
September wasn't a big month for M&As. It saw only one acquisition of over US$ 1 billion— Novo Nordisk's acquisition of Forma Therapeutics for US$ 1.1 billion to expand its sickle cell disease drug portfolio. The deal will give Novo access to Forma's lead candidate etavopivat, which is in a phase 2/3 sickle cell trial.
However, the month saw several alliances. American biotech Abpro announced a strategic partnership with South Korean Celltrion for its cancer molecule ABP-102, an antibody therapy for patients suffering from HER2+ cancer, including breast, gastric and pancreatic cancer. Abpro will receive up to US$1.75 billion from Celltrion.
Similarly, Sanofi inked a potential US$ 1 billion deal with Californian biotech Scribe Therapeutics to develop cancer cell therapies using Scribe's genome editing technology. And Novo Nordisk entered into a development and license agreement with Ventus Therapeutics to obtain worldwide rights to develop and commercialize Ventus' lead NLRP3 inhibitor program for a broad range of diseases, including NASH, chronic kidney disease and other cardiometabolic conditions. Novo Nordisk will make an upfront payment of US$ 70 million to Ventus and provide research and development funding. In addition, Ventus will be eligible to receive up to an additional US$ 633 million in potential clinical, regulatory and commercial milestones as well as tiered royalties.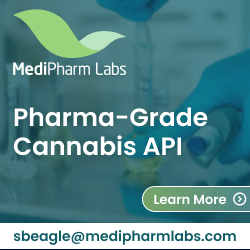 GSK and Spero Therapeutics entered into an exclusive license agreement for tebipenem pivoxil hydrobromide (tebipenem HBr), a late-stage antibiotic that may treat complicated urinary tract infections. Spero will receive US$ 66 million upfront, with the potential for future milestone payments and tiered royalties. GSK will also purchase US$ 9 million in shares of Spero common stock. And Seattle-based Seagen acquired exclusive rights to a solid tumor-targeting drug candidate being developed by Netherlands-based Lava Therapeutics for US$ 700 million.
Access the Pipeline Prospector Dashboard for September 2022 Newsmakers
Our view
The Covid-19 pandemic had created a huge opportunity for biotech companies to develop drugs and vaccines for the virus. The opportunity is clearly beginning to wane.
Given the unpredictable times that we are living in, it's difficult to say which way the indices will go for the remaining months of 2022. If this month's trends are any indication, pathbreaking technologies and trial wins will definitely push up biopharma stocks. We would like to hope that the sector continues to deliver on those two counts.
Access the Pipeline Prospector Dashboard for September 2022 Newsmakers
Pharma & Biotech Newsmakers in September 2022
Company
Country
Currency
Market Cap

(Bn)
Change In Market Cap

(M)
Stock Price
Change In Price
The PharmaCompass Newsletter – Sign Up, Stay Ahead
Feedback, help us to improve. Click here
Image Credit : Pharma & Biotech Recap by PharmaCompass license under CC BY 2.0
" The article is based on the information available in public and which the author believes to be true. The author is not disseminating any information, which the author believes or knows, is confidential or in conflict with the privacy of any person. The views expressed or information supplied through this article is mere opinion and observation of the author. The author does not intend to defame, insult or, cause loss or damage to anyone, in any manner, through this article."