Pipeline Prospector October 2022: Biotech indices bounce back on positive Q3 results
Pipeline Prospector October 2022: Biotech indices bounce back on positive Q3 results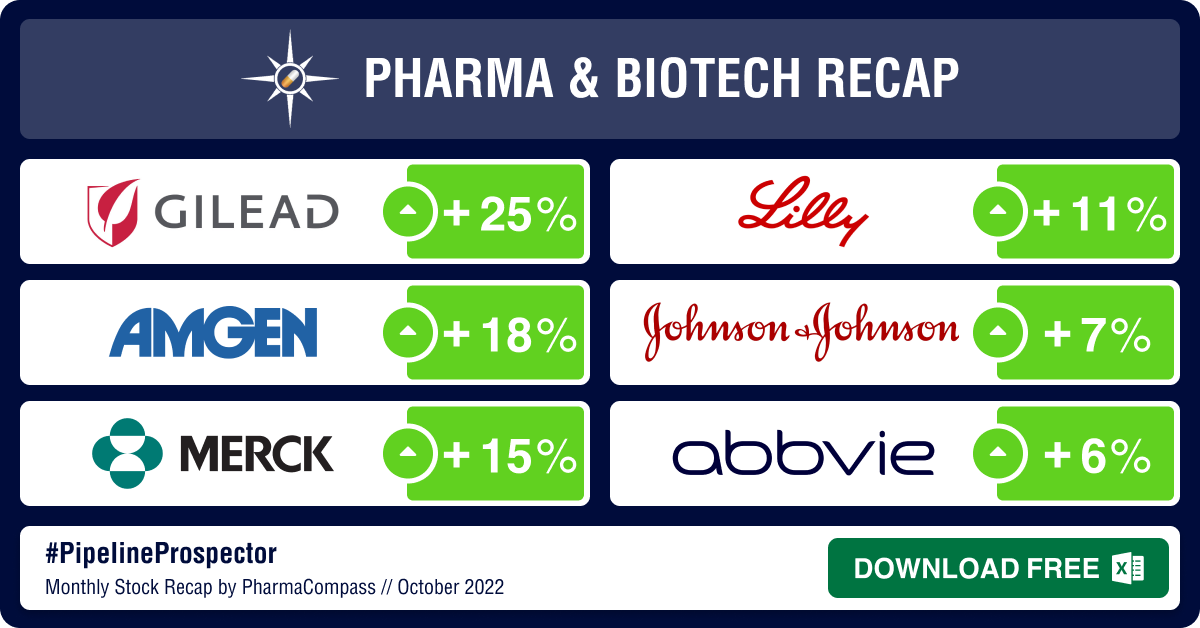 ×
After a bearish September, biotech indices bounced back last month on the back of some bullish trends, including the better-than-expected third quarter (Q3) results posted by some drugmakers. The Nasdaq Biotechnology Index (NBI) was up 7.4 percent last month, at US$ 4,103. In September, it was down 2 percent.
The S&P Biotechnology Select Industry Index (SPSIBI) was up 3 percent to US$ 6,388. In September, it was down 5 percent. And the SPDR S&P Biotech ETF (XBI) rose 3 percent in October, compared to a fall of 7 percent in September. The year-to-date (YTD) performance of NBI is down 14 percent.
Access the Pipeline Prospector Dashboard for October 2022 Newsmakers
Stocks of Merck, Lilly, J&J, Sanofi rise on back of strong Q3 performance
The third quarter (Q3) proved to be a good period for mega cap drugmakers. Barring Roche and BMS, most mega cap drugmakers posted positive Q3 results. This led to an upward revision of their stocks. In fact, despite a drop in sales, Roche and BMS also saw an upward movement in their stocks (2 percent and 10 percent, respectively).
Merck's stock soared 15 percent in October on the back of several positive developments and improved performance. Merck's sales climbed to US$ 15 billion in Q3, higher than market expectations of around US$ 14.1 billion. The Q3 sales represent an increase of 14 percent over the same period last year.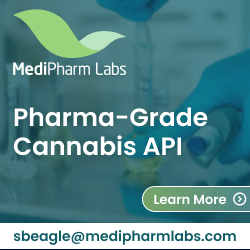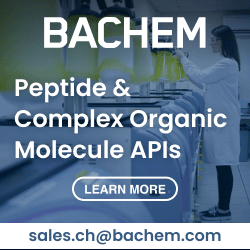 Merck's experimental drug for pulmonary arterial hypertension – sotatercept – met the main goal in patients with a progressive blood vessel disorder in a late-stage clinical trial. The company had acquired the drug through its US$ 11.5 billion buyout of Acceleron Pharma last year. Moreover, the European Commission approved an expanded indication for Merck's 15-valent pneumococcal vaccine — Vaxneuvance — to include pneumonia and acute otitis media for children aged six weeks to less than 18 years.
Merck also decided to jointly develop and sell a personalized mRNA vaccine along with Moderna. Moreover, its blockbuster Keytruda is being tested in combination with Moderna's experimental vaccine — mRNA-4157 — in a mid-stage trial to treat patients with high-risk melanoma. In a phase 3 trial, Merck's Prevymis showed comparable efficacy and a significantly better safety profile against Roche's standard-of-care treatment Valcyte in kidney transplant recipients.
Eli Lilly's stock rose 11 percent in October. Overall, its Q3 sales inched up 2 percent to US$ 6.94 billion. Mounjaro (tirzepatide), Lilly's new diabetes medicine, generated US$ 187.3 million in sales. The US Food and Drug Administration (FDA) has granted a fast-track status to Mounjaro to treat obesity. Despite bullish Mounjaro sales and growth in Q3, Lilly slashed its 2022 outlook.
In other positive news for Lilly, UK's regulatory agency has granted marketing authorization to Olumiant (baricitinib) for the treatment of severe alopecia areata in adult patients.
Johnson & Johnson's stock was up 7 percent in October owing to its upbeat Q3 results and an accelerated FDA approval to its multiple myeloma drug — Tecvayli. J&J's third quarter sales rose by 1.9 percent year-on-year to US$ 23.79 billion. Growth was driven by sales of cancer drug Darzalex and Crohn's disease drug Stelara.
Amgen's stock rose 18 percent last month due to an upgrade by Morgan Stanley. Its analysts are particularly optimistic about Amgen's obesity treatment, AMG133.
Sanofi's stock was up 13 percent on the back of strong Q3 results. The French drugmaker's sales grew at a coupon equivalent rate (CER) of 9 percent, and was driven by specialty care and vaccines.
Access the Pipeline Prospector Dashboard for October 2022 Newsmakers
Pfizer posts 6% drop in sales over Q3 2021; AbbVie's Humira misses sales forecasts
Pfizer's stock was up 7 percent in October. During Q3, adjusted Pfizer earnings soared 40 percent to US$ 1.78 per share. However, its revenue fell by six percent year-on-year to US$ 22.64 billion against unusually strong sales in Q3 of 2021.
Data from the phase 3 trial of its bivalent respiratory syncytial virus (RSV) perfusion vaccine candidate — RSVpreF — has been encouraging, when administered to pregnant women to protect their infants from RSV disease after birth. In the late-stage study, the vaccine was 81.8 percent protective against severe RSV disease through the first 90 days of infants' lives and 69.4 percent effective through the first six months of life. If approved, this vaccine could be the first maternal vaccine available to help prevent this potentially life-threatening respiratory illness in babies.
In a late-stage trial, Pfizer's breast cancer drug Talzenna and androgen receptor inhibitor Xtandi combo significantly reduced tumor progression or death in patients with metastatic castration-resistant prostate cancer (mCRPC). Pfizer also raised its guidance for the year, lifting its 2022 sales forecast for its Covid vaccine — Comirnaty — to US$ 34 billion from US$ 32 billion. The New York-based pharma plans to charge between US$ 110 and US$ 130 for its Covid shot from next year.
The third quarter was a mixed bag for AbbVie. Though its shares gained 6 percent in October and its Q3 sales increased by roughly 3 percent to US$ 14.81 billion, the majority of the revenue was from its immunology portfolio. Humira's sales grew by 2.5 percent to US$ 5.56 billion, missing expectations of US$ 5.59 billion. AbbVie's drug Rinvoq (upadacitinib) has bagged its sixth FDA approval as a treatment for adults with active non-radiographic axial spondyloarthritis (nr-axSpA). And Botox's cosmetic sales increased nearly 17 percent to US$ 637 million, though it missed the US$ 641 million forecast.
Access the Pipeline Prospector Dashboard for October 2022 Newsmakers
GSK's stock surges 10%, Moderna gains on vaccine approval
GSK's stock gained 10 percent on positive developments. An FDA expert panel backed the approval of GSK's investigational drug — daprodustat — to treat anemia in some patients with chronic kidney disease (CKD). If approved, this will be GSK's first drug approval since the spin-off of its consumer health division.
GSK said vaccination with Shingrix conferred "at least" 10 years of protection against shingles in adults 50 years and older. The company's applications for its respiratory syncytial virus (RSV) vaccine are being reviewed in Japan and Europe. The European Medicines Agency (EMA) has also validated an application for its long-acting injectable HIV prevention drug cabotegravir. And, the FDA has approved a single vial, ready-to-use version of GSK's meningococcal disease vaccine — Menveo — in people between 10 to 55 years.
Gilead posted strong Q3 performance on the back of continued demand for its HIV portfolio, further growth in its flagship therapy Biktarvy and an increase in its oncology revenues. The company's stock gained 25 percent in October. Its cancer drug Trodelvy has received an FDA priority review for use in heavily pretreated HR-positive, HER2-negative breast cancer.
Moderna's stock increased 26 percent due to authorization of its Omicron booster shot by the FDA for use in children at least six years of age. Earlier, the shot had been authorized for use in adults 18 years and older. Moderna's Spikevax bivalent original/Omicron BA.4-5 shot got EMA's positive recommendation as a booster dose for Covid-19 in individuals 12 years of age and older. It also received a positive opinion of Spikevax in Europe for immunization from Covid-19 in children between six months to five years.
BeiGene's stock rose 23 percent as its drug Brukinsa (zanubrutinib) received marketing authorization for the treatment of rare blood cancers in six Central and South American countries. The drug also received a positive recommendation from the EMA for the treatment of adult patients with chronic lymphocytic leukemia (CLL). Brukinsa achieved superior progression-free survival (PFS) when compared with Janssen Biotech's Imbruvica (ibrutinib) in a final analysis of a phase 3 trial. BeiGene's sNDA for Brukinsa for the treatment of adult patients with CLL or small lymphocytic lymphoma (SLL) is currently being reviewed by the FDA.
Bayer's stock rose 10 percent, as its blockbuster eye drug Eylea's (developed along with Regeneron) pediatric exclusivity was extended by six more months, providing it protection from competition till the first half of 2024. Bayer's subsidiary Vividion Therapeutics has signed a potential US$ 930 million oncology deal with Tavros Therapeutics to discover and develop four novel oncology targets. Bayer's Mirena, a contraceptive, has been approved in Europe to provide up to eight years of pregnancy protection, the longest for any device of this kind.
Access the Pipeline Prospector Dashboard for October 2022 Newsmakers
Positive trial data pushes Vaxcyte stock up 84 percent; Vertex posts strong earnings
Vertex released its Q3 earnings report and the numbers were strong enough to give the stock a boost. Vertex reported revenue of US$ 2.33 billion, up 18 percent year-on-year. Vertex's revenue growth in Q3 was driven by its cystic fibrosis medicine Trikafta, which reported sales of US$ 2.01 billion in Q3, up from US$ 1.56 billion in the same period a year ago. The company's stock grew by 5 percent in October.
Among the small companies, Vaxcyte saw an 84 percent rise in its stock as it touted phase 1/2 data from its 24-valent vaccine. After approval of Pfizer's 20-valent vaccine — Prevnar 20 — the data showed that Vaxcyte's shot — VAX-24 — was just as safe. It induced greater immune responses in 16 of the 20 valents it shares with Pfizer's vaccine.
DICE Therapeutics saw a 71 percent rise in its stock as it reported topline data from a phase 1 trial for its IL-17 candidate, DC-806, for psoriasis. The company plans to advance DC-806 into a dose-ranging phase 2b clinical trial in patients with moderate-to-severe psoriasis.
Inhibrx saw a 70 percent rise in its stock after it discussed with the FDA the potential to pursue an accelerated approval in the US for INBRX-101 in patients with a lung disease known as emphysema caused due to alpha-1 antitrypsin deficiency (AATD).
Access the Pipeline Prospector Dashboard for October 2022 Newsmakers
Low demand for Covid meds drags Roche's revenue; generics eat into BMS' topline
Roche's Q3 sales were down 6 percent due to a slump in Covid treatments and diagnostic testing. These factors outweighed gains from its hemophilia treatment Hemlibra and multiple sclerosis drug Ocrevus. Its Q3 revenue slipped to US$ 14.84 billion from expected US$ 15.54 billion. Covid-19 diagnostic sales fell from CHF 1 billion (US$ 1.01 billion) this time last year to CHF 600 million (US$ 610.69 million).
Bristol Myers Squibb (BMS) posted Q3 revenues of US$ 11.2 billion, a decrease of 3 percent. BMS said its Q3 sales fell from last year as generic competition ate into sales of its blockbuster cancer drug Revlimid in the US, as well as the effect of the weak euro and pound.
For Novartis, a strong dollar was a drag on the value of sales generated outside the United States. Its Q3 sales fell 4 percent to US$ 12.54 billion and were below market expectations (of US$ 12.88 billion). Overall, the innovative medicines business grew 4 percent in constant currency to US$ 10.3 billion, with Sandoz sales up 4 percent to US$ 2.2 billion. Meanwhile, Novartis' stock rose by 5 percent in October.
Among the small companies, Tricida's stocks plummeted 100 percent after its chronic kidney disease (CKD) drug candidate — Veverimer — failed a phase 3 trial in metabolic acidosis and CKD. The drug failed to delay the occurrence of renal death, end-stage renal disease, and other factors. Similarly, Relmada shares are down by 81 percent as its phase 3 drug REL-1017 failed a major depressive disorder trial.
Access the Pipeline Prospector Dashboard for October 2022 Newsmakers
Incyte buys Villaris, Myovant accepts revised buyout deal from Sumitovant
Like September, October also wasn't a month for big M&As. Amongst the important deals, Delaware-based biotech Incyte agreed to buy Villaris Therapeutics for US$ 1.4 billion. The deal will give Incyte exclusive global rights to Villaris' lead candidate — auremolimab — being investigated for vitiligo.
Myovant Sciences has accepted a revised buyout deal from Sumitovant Biopharma and its parent group Sumitomo Pharma after the Japanese company upped its previous offer. Sumitovant has now bought the remaining shares for US$ 1.7 billion in a deal that values Myovant at US$ 2.9 billion.
South Korean drugmaker LG Chem is acquiring Aveo Oncology for US$ 566 million in cash, helping it gain a foothold in the US anti-cancer drug market. LG Chem will gain access to Aveo's kidney cancer drug Fotivda, which has received an FDA approval for third-line treatment of relapsed or refractory advanced renal cell carcinoma.
Swiss medical technology company MedAlliance has entered into an agreement with Cordis for an acquisition potentially valued at US$ 1.14 billion. And Eli Lilly acquired Boston-based genetic medicine developer Akouos for about US$ 610 million in cash to discover and develop treatments for hearing loss.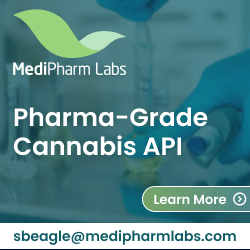 Amongst alliances, Gilead signed a potential US$ 1.7 billion biobucks oncology collaboration with MacroGenics to develop bispecific antibodies. Lilly signed a potential US$ 496 million biobucks deal with Nimbus Therapeutics to discover new targeted therapies that activate a specific isoform of AMP-activated protein kinase (AMPK) for metabolic diseases. And Royalty Pharma signed an agreement with Merck to co-fund the development of MK-8189, which is being evaluated in a phase 2b trial to treat schizophrenia.
Access the Pipeline Prospector Dashboard for October 2022 Newsmakers
Our view
The stock market in 2022 has been one of the most volatile markets on record. Given the inflation, job cuts, the ongoing Russia-Ukraine war and the looming recession, volatility is here to stay.
What's encouraging is the better-than-expected quarterly results posted by many drugmakers. While stock market gains and losses are notional, revenues and earnings are for real. And it's these quarterly gains that should eventually bring big wins for the biopharma sector in the long run.
Access the Pipeline Prospector Dashboard for October 2022 Newsmakers
Pharma & Biotech Newsmakers in October 2022
Company
Country
Currency
Market Cap

(Bn)
Change In Market Cap

(M)
Stock Price
Change In Price
The PharmaCompass Newsletter – Sign Up, Stay Ahead
Feedback, help us to improve. Click here
Image Credit : Pharma & Biotech Recap by PharmaCompass license under CC BY 2.0
" The article is based on the information available in public and which the author believes to be true. The author is not disseminating any information, which the author believes or knows, is confidential or in conflict with the privacy of any person. The views expressed or information supplied through this article is mere opinion and observation of the author. The author does not intend to defame, insult or, cause loss or damage to anyone, in any manner, through this article."