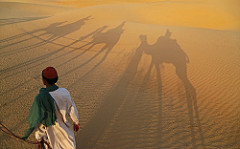 ×
This week's risks include Cobalt (conflict minerals), Longshoremen Wildcat Strike, and the Zika virus.
Cobalt and Conflict Minerals: Amnesty International (AI) and African Resources Watch (Afrewatch) reported that cobalt, used in a variety of applications including lithium-ion batteries, is being mined in the Democratic Republic of Congo (DRC). The AI report shows specifically how Congo Dongfang Mining (DCM), a subsidiary of Zhejiang Huayou Cobalt out of China, is selling lithium cobalt oxide to lithium ion battery manufacturers.
Bottom Line: If you use the suppliers below, take note. This is significant because companies are expected to conduct due diligence in their supply chains in respect to conflict minerals. Check your cobalt supply chain for:
Smelter/refiner:

CDM and Huayou Cobalt.

Battery Component Manufacturers:

Toda Hunan Shanshan New Material, Tianjin Bamo Technology, L&F Material, and Ningbo Shanshan (parent company of Toda Shanshan)

Battery Manufacturers:

Samsung SDI, BAK, Tianjin Lishen, Coslight, LG Chem

Other applications for cobalt:


Catalysts: Polymers (PET); Hydrogen Production; Hydrogenation of
carbon monoxide; Aldehyde production; Refining liquid fuels
Alloys used in engineering, magnets and med devices:
cobalt/chromium (Stellite); cobalt/titanium; cobalt/tungsten carbides;
cobalt-chromium-molybdenum (Vitallium); cobalt/iron (Alnico);
cobalt/samarium (magnet); cobalt/platinum (jewelry)
Radio active isotopes: Radio therapy; medical testing; sterilization of
supplies/waste
Pigments (mostly blue)
Port Strike East Coast (Friday): In New York, Longshoremen unexpectedly walked off the job impacting six New York area terminals, the 3rd busiest port in the US (after LA and Long Beach). The "wildcat" walk off was a surprise to union spokesman Jim McNamara, who didn't know anything about it on Friday. Later reports say that the dispute is due to the Waterfront Commission of New York Harbor requesting drug tests that are not part of their contract. This walk off is complicated by a two day shut down for snow removal earlier in the week. Luckily, operations are scheduled to restart today.
Bottom Line: if your shipments were delayed due to the snow, expect them to be delayed a little longer than expected.
El Nino and Illness (Zika and Valley Fever): With El Nino comes flooding and standing fresh water... a breeding ground for mosquitoes. Because of this, The United Nations has warned that vector born diseases (in this case with mosquito as the vectors) can increase during El Nino. Examples of these diseases include dengue, chikungunya and Zika. In addition, mold based illness are also a concern, like Valley Fever, common in parts of Arizona.
Bottom line: El Nino is creating an environment helping the mosquito transmitted diseases and mold based illness thrive.
Author: Charlotte Hicks
The PharmaCompass Newsletter – Sign Up, Stay Ahead
Feedback, help us to improve. Click here
Image Credit : Camel ride in the Thar desert near Jaisalmer, India. by Charlotte Hicks is licensed under CC BY 2.0
" The article is based on the information available in public and which the author believes to be true. The author is not disseminating any information, which the author believes or knows, is confidential or in conflict with the privacy of any person. The views expressed or information supplied through this article is mere opinion and observation of the author. The author does not intend to defame, insult or, cause loss or damage to anyone, in any manner, through this article."
Read More