Kemiex reduces the risk of payment redirection frauds for pharma industry
×
The pharmaceutical industry is facing a daunting challenge of financial frauds where payments due to suppliers are getting re-directed to criminal bank accounts.
This week, PharmaCompass speaks to Pau Franquet, CEO of Zurich-based Kemiex AG, on the launch of the company's unique trading platform for pharmaceutical and nutritional ingredients industry, designed to enable safe and convenient trading with reliable counterparties.



Welcome Pau. Tell us a little bit about the financial frauds plaguing the industry?
Payment redirection frauds (also known as 'mandate frauds', 'creditor frauds' or 'supplier account takeover frauds') have become extremely common and usually involve a change of bank account details where a scammer sends an email purporting to be from a supplier.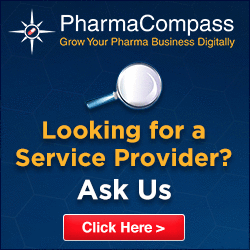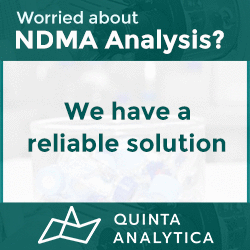 The scammer then follows it up by sending fraudulent invoices or requesting payments to get re-directed to the scammer's bank account.
As the use of emails in the pharma industry soars, scammers often get user name and passwords through phishing emails and then hack personal or business email accounts.
They then troll and monitor email accounts for an opportunity to intercept an email with an invoice which is due for payment. Criminals tend to target higher value payments.
Scammers intercept the email, change the bank details on the invoice and send it for payment. In many cases, they use spoofing to make the email address seem credible and trustworthy. Spoofing changes a letter or domain in the email address to make it appear legitimate.
The deceived recipient pays the invoice thinking it comes from a legitimate source, when, in fact, the money is paid into the scammer's bank account.
Knowing how damaging these situations can be for companies, at Kemiex we took this topic very seriously and made sure that our solution reduces the risk of fraud when dealing inside the platform.



There must be a warning sign a company can look for in order to prevent such a fraud?
The biggest warning signal involves an unexpected request to change or update payment details of a regular supplier.
Irrespective of telephone, e-mail, letter, or fax, if a company is contacted 'out of the blue' to amend payment details, this should always be treated as a potential warning sign.



How can a company prepare itself against such scams?
The key prevention technique is to make sure all staff, in particular those who pay supplier invoices and those who have the authority to change supplier details, are aware of such scams and that the company's procedures are designed to help identify and prevent them.
Every invoice received should be scrutinized as there may be subtle variations in logos, account details, telephone numbers and email addresses. Suspicious invoices can be compared with those you know are genuine.
It is essential that all organizations assess the effectiveness of controls in relation to the administration procedures for changing supplier bank account details on invoice payment systems.
Companies should also ensure their computer systems and email accounts are sufficiently secure and that their antivirus software is up to date.
Considering the clear shift in the industry for more efficient channels, there are online solutions like Kemiex that act as an intermediary between the counterparties, and can provide relief when dealing with such common problems.



How does Kemiex believe safe trading can be done differently?
In September, after the holidays, Kemiex, in collaboration with Atradius credit insurance, will launch a unique commodity trading platform for the pharmaceutical and nutritional ingredients industry.
The platform will cover the full trade process from creating a request for quote (RFQ), private negotiations, trade execution, document management and other value-add services such as reporting and pricing intelligence.
Trading through the Kemiex platform does not require the use of emails which have been prone to fraud as I had mentioned earlier. The platform issues the contract to both counterparties and is ready to store all relevant documentation, acting as a neutral point of reference, and ensuring that fraud is prevented.
In addition, the platform will provide businesses with trade credit insurance and is also designed to help companies identify reliable counterparties who deliver the right raw materials on time.



This sounds like a promising solution. How did you come up with the idea?
Based on our discussions with various industry professionals, we learned that in addition to the frauds mentioned earlier, they are experiencing operational losses and customer complaints as a result of contract breaches and lack of financial health, quality compliance or less-than-ideal business ethics.
We believe that providing the pharmaceutical and nutrition ingredient industry with a digital solution — which delivers a safe, live merchant trading environment for commodity APIs, ingredients, food and feed additives — is necessary.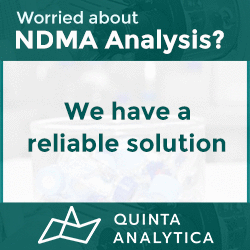 Our specialist knowledge and resources to manage the fragmented supplier base and supply chains along with the promise to give instantaneous access to many premium counterparties, hand-picked based on financial and quality criteria, and negotiate the best terms available in the global market will present the industry an opportunity to transform its practices.
Some pharma buyers have been skeptical on whether a digital solution can help meet strict regulatory requirements. But we have a solution to address most of their concerns.
Kemiex's sellers are select European ingredient manufacturers, as well as traders and distributors with vast experience of delivering compliant ingredients worldwide, including products from China and India.



Can you tell us more about your partnership with Atradius and the features of trade credit insurance?
Atradius is a leading firm for global trade credit insurance that has the vision to improve the way insurance is servicing online channels. We have been working together since 2017 and we announced the strategic partnership earlier this year.
As part of our partnership, a new credit insurance product for single transactions, different from a traditional whole turnover policy and much more adaptable to specific needs, has been developed.
It is made available through the platform for select countries.
Kemiex digitizes parts of the straightforward brokering which is prevalent in the industry and offers great solutions to improve certain aspects of sourcing and distributing active and inactive ingredients.
We are confident that Kemiex, together with Atradius credit insurance, is offering the first holistic live trading platform that enables safe and convenient trade with reliable counterparties to overcome the challenges of frauds and defaults.
To learn more about safe trading on Kemiex's platform, email contact@kemiex.com
The PharmaCompass Newsletter – Sign Up, Stay Ahead
Feedback, help us to improve. Click here
Image Credit : Pau Franquet by Kemiex AG is licensed under CC BY 2.0
" The article is based on the information available in public and which the author believes to be true. The author is not disseminating any information, which the author believes or knows, is confidential or in conflict with the privacy of any person. The views expressed or information supplied through this article is mere opinion and observation of the author. The author does not intend to defame, insult or, cause loss or damage to anyone, in any manner, through this article."
Read More