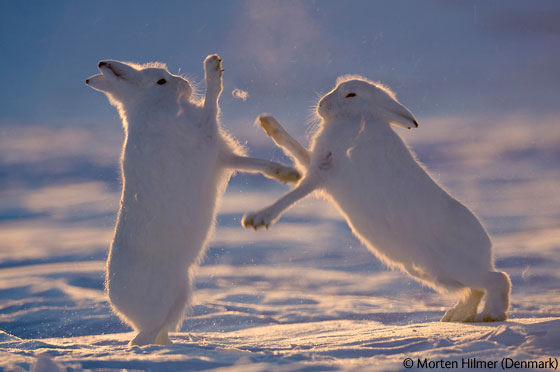 ×
This week in Phispers, we analyze the situation at AstraZeneca, where its much anticipated lung cancer drug failed in clinical trials. In the US, there are reports that various generic players are looking to enter into M&A deals in order to safeguard themselves against regulatory crackdown on prices. The tension along the India-China border may lead to cancellation of the Fosun-Gland deal by the Indian government and in the US, the FDA is looking to cut nicotine in cigarettes to ensure they are non-addictive.



AstraZeneca's key lung cancer drug fails in first stage trial; gets investors worried
The year 2017 was supposed to be a pivotal year for AstraZeneca. The firm was supposed to display new marvels from its laboratories and march towards annual revenues of US$ 45 billion by 2023. This target was set when Pfizer's takeover offer was rejected in 2014.
But so far, the year has turned out horribly for AstraZeneca. Its key lung cancer drug — Imfinzi — flopped in clinical trials.
Known as the 'Mystic' study, this was the most anticipated clinical experiment in the pharmaceutical industry this year. The study was key to proving the value of the group's new drug pipeline, after it rejected a US$ 118 billion takeover bid by Pfizer in 2014.The news crashed the share price of AstraZeneca by 15 percent.
Imfinzi, an immuno-oncology drug, was said to be a potential replacement for chemotherapy. However, all is not lost yet. The first stage of the trial merely measured the drug's ability to prevent a cancer from becoming worse. The second stage, which looks at survival rates, is said to be more important.
But for Pascal Soriot, AstraZeneca's CEO, this came as an embarrassment. He faced a barrage of questions from analysts about future payouts of the company. He was forced to defend the company's dividend strategies at post-result meets last week. Fears for AstraZeneca's dividend were driven by the failure of the lung cancer.
But there is hope for Astra in the future — another lung cancer pill, Tagrisso, has produced good data. And AstraZeneca is partnering with Merck on another immuno-oncology drug, Lynparza.
Another downside for Astra in 2017 has been the uncertainties faced by the company regarding its top executives. It began in January this year, when Luke Miels, the head of AstraZeneca's European operations, announced he is quitting the company to join GlaxoSmithKline. Recently, there were speculations regarding Soriot considering an offer to join Israeli drugmaker Teva as its head. He is learnt to have turned down the offer.



Bleak US generics market forecast has drug makers scrambling for deals
In the US, generic drug makers are turning to M&As in order to safeguard themselves against a concerted effort by regulators to crack down on the steep prices of drugs.
According to a Reuters report, Impax Laboratories, Perrigo and Alvogen have been talking to advisers about various strategic options for their generics businesses. These options range from acquisitions, as well as outright sale.
Earlier, Reuters had reported that Mallinckrodt, one of the largest producers of the generic opioid painkiller oxycodone, has been exploring a sale of its specialty generics unit. In May, the CEO of Impax, which makes a generic version of the EpiPen allergy injection, said it was looking at deals.
The US generics market is getting increasingly competitive. Last month, Novartis reported that sales at its Sandoz generics unit were down 4 percent.
Generic drugs are cheaper versions of brand-name drugs. In the US, the government is targeting generics to cut the cost of prescription drugs. According to a 2016 report by the Journal of the American Medical Association, US consumers spend more than twice as much on drugs per capita compared to other industrialized nations.
In order to bring down the prices of drugs, the US Food and Drug Administration (US FDA) has committed to eliminating the backlog of drug applications awaiting its approval. This could mean nearly 4,000 new drugs will come onto the market over the next few years, based on FDA estimates.
Even today, small and mid-sized drug makers are under pressure as consolidation among generic drug distributors has made it less profitable for them to sell their drugs.



India-China border skirmish may impact Fosun-Gland deal
The heightened tensions along the India-China border are likely to impact business. In the pharmaceutical industry, the Cabinet Committee on Economic Affairs (CCEA) in India is likely to reject Shanghai Fosun Pharmaceutical Group's US$ 1.3 billion acquisition of Hyderabad-based Gland Pharma Ltd, says a Bloomberg report.
However, a report in The Economic Times says the proposal was listed for CCEA's consideration two weeks back. But the CCEA is yet to take a call on the Gland Pharma-Fosun deal.
"It is wrong to say that the deal has been rejected," the official said. The Gland Pharma-Fosun deal had been approved by the now-abolished Foreign Investment Promotion Board (FIPB) in March this year. And Fosun was to acquire 86 per cent stake in the injectable drugmaker.
According to IndiaSpend, China is today the 17th largest foreign direct investor in India, an improvement on the 36th rank it held in 2010.



CRO Consolidation: LabCorp buys Chiltern, Evotec acquires Aptuit
Consolidation in the CRO industry continued unabated last week. LabCorp bought Chiltern for US$ 1.2 billion last week. Two years back, LabCorp had bought Covance for US$ 6.1 billion. The acquisition of Chiltern will add another 4,500 clinical outsourcing workers around the globe to its employee roster.
Another CRO that made an acquisition last week was Germany's Evotec. It bought out its rival Aptuit for US$ 300 million in cash. And the deal will add hundreds of scientists to its organization along with facilities in Basel, Oxford and Verona.
Evotec has earned a large number of clients on both sides of the Atlantic. Evotec says most of Aptuit's 750 employees are scientists. Last year, Aptuit reportedly handled 1,000 projects for some 400 companies.
The CRO business has been consolidating for years, with private equity groups leading the way to build up these global organizations. Leading the pack is Thermo Fisher, which had made acquisitions worth US$ 22 billion in the last five years. Three months back, Thermo Fisher Scientific acquired Patheon NV for US$ 5.2 billion while INC Research Holdings merged with private-equity owned CRO — inVentiv Health.



FDA to cut nicotine in cigarettes to non-addictive levels
Last week, the US government proposed cutting nicotine in cigarettes to "non-addictive" levels in order to move smokers towards potentially less harmful e-cigarettes. The FDA Commissioner Scott Gottlieb said the agency will study regulating nicotine levels with a view towards the "FDA's potential to render cigarettes minimally addictive or non-addictive."
"Nicotine itself is not responsible for the cancer, the lung disease and heart disease that kill hundreds of thousands of Americans each year," Gottlieb said. "It's the other chemical compounds in tobacco and in the smoke created by setting tobacco on fire that directly cause illness and death," he added.
The FDA cannot reduce nicotine levels to zero, nor can it ban cigarettes. However, after this announcement by Gottlieb, shares of major tobacco firms in the US and UK slumped.
Analysts said they expect regulators in Europe to study similar actions on nicotine products. This action shakes up a public health debate on whether e-cigarettes represent a health risk or a potential benefit.



NotPetya cyber attack hits Merck's profits
Merck is the latest in a string of companies that have disclosed that their operations were significantly disrupted by the NotPetya attack, which devastated businesses and government agencies in Ukraine in June and has gradually spread around the globe.
According to a Reuters report, Merck said it had been a victim of an international cyber attack in June 2017, due to which the company had to halt production of drugs. As a result, its profits for the rest of the year have been hit.
The company, however, said it is yet to know the magnitude of the impact as it is in the process of restoring manufacturing operations.
Merck had disclosed the attack last month, but did not disclose the manufacturing shutdown at the time. The company said it was confident that it will be able to maintain a continuous supply of its top-selling and life-saving drugs, such as cancer drug Keytruda, diabetes drug Januvia and hepatitis C drug Zepatier. However, there maybe temporary delays in delivering some other products, which the company did not identify.
"Full recovery from the cyber-attack will take some time, but we are making steady progress," CEO Ken Frazier said. At least four other major US and European firms have also experienced massive outages due to NotPetya.
The PharmaCompass Newsletter – Sign Up, Stay Ahead
Feedback, help us to improve. Click here
Image Credit : battle by Evan Clark is licensed under CC BY 2.0
" The article is based on the information available in public and which the author believes to be true. The author is not disseminating any information, which the author believes or knows, is confidential or in conflict with the privacy of any person. The views expressed or information supplied through this article is mere opinion and observation of the author. The author does not intend to defame, insult or, cause loss or damage to anyone, in any manner, through this article."
Read More